It's back to sea for MSC Magnifica. The cruise ship has welcomed guests aboard and is doing sailings in both the Eastern and Western Mediterranean.
This week's 10-night cruise departed from Genoa, Italy with plans sail to Livorno, Rome, Messina, Valletta, Piraeus and Katakolon.
In August, MSC's flagship Grandiosa was the first cruise ship to return to sailings with seven-night night voyages. Thanks to testing at the pier and a social bubble cruise environment, the vessel has sailed incident-free for nearly two months.
MSC Cruises is considered a trailblazer in the resumption of cruising around the world. With new health protocols in place and testing required before passengers or crew could board, the company was able to create something of a bubble around the ship.
As a result, the ship has been sailing without incident, providing a bit of a roadmap for others who hope to do so moving forward.
READ: Back To Sea For Third Carnival Corporation Cruise Ship
"Every ship that sails gives us more information about how to do this safely," Carnival Corporation CEO Arnold Donald recently told reporters. "We are all learning from each other."
MSC Cruises has been using new contract-tracing technology. Should someone test positive, this wearable device will allow the cruise line to let others on board know if they came within six feet of the person in question and should be tested as a result.
Costa Cruises is also testing new technology, borrowed from sister brands' Ocean Medallion program.
First introduced by Princess Cruises, the concept focuses on ways to eliminate touchpoints at every step of the way, from embarkation to ordering drinks and entering your stateroom.
Back in the United States, MSC Cruises, along with other major cruise operators, has canceled all of its scheduled sailings through at least November 30.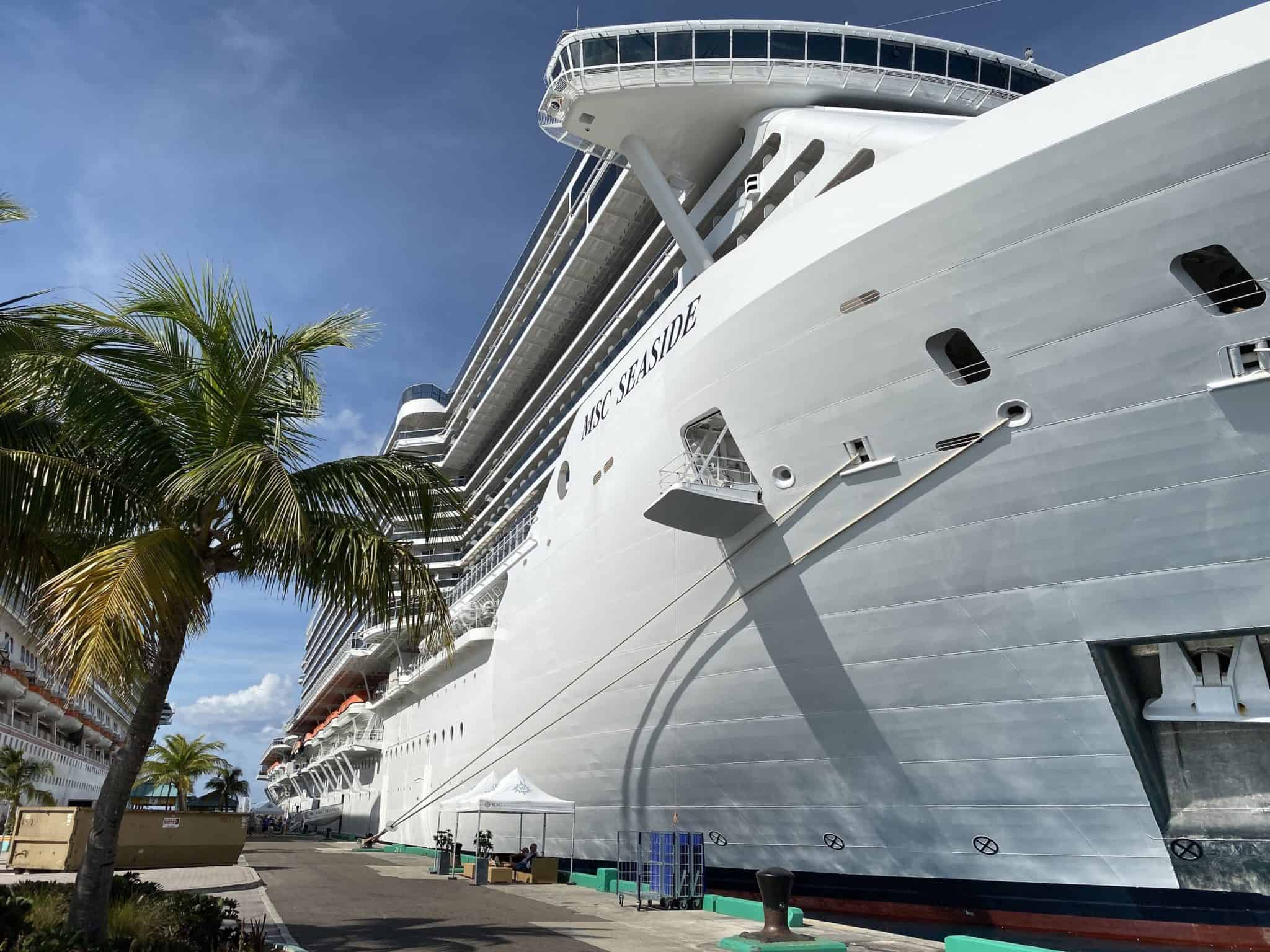 When MSC Cruises resumes sailing in the Caribbean from the United States, they are planning to do so with three vessels operating out of two ports.
Both Meraviglia and Armonia will be homeported in Miami, while Seaside will sail from Port Canaveral.
The U.S. Centers for Disease Control and Prevention currently has a no-sail 0rder in effect until October 31, 2020.  The news of the order being extended or lifted is expected to come sometime within the next week and a half.
Tour MSC Meraviglia