MSC Cruises and Chantiers de l'Atlantique shipyard celebrated significant milestones for two of the line's newbuilds earlier this month.
The keel was laid for MSC Euribia, in conjunction with the ship's traditional coin ceremony on December 2. Anne Claire Juventin, Responsible for Quality Control from Chantiers de l'Atlantique, and Valentina Mancini, Brand Manager from MSC Cruises, performed the traditional maritime ritual as godmothers representing the ship owner and the shipbuilder when they placed two coins under the keel as the historical sign of blessing and good fortune for the vessel and her operational life at sea.
As well, MSC World Europa was floated out at the shipyard in Saint-Nazaire, where she has now been moved to a wet dock for work to continue until her delivery in November 2022.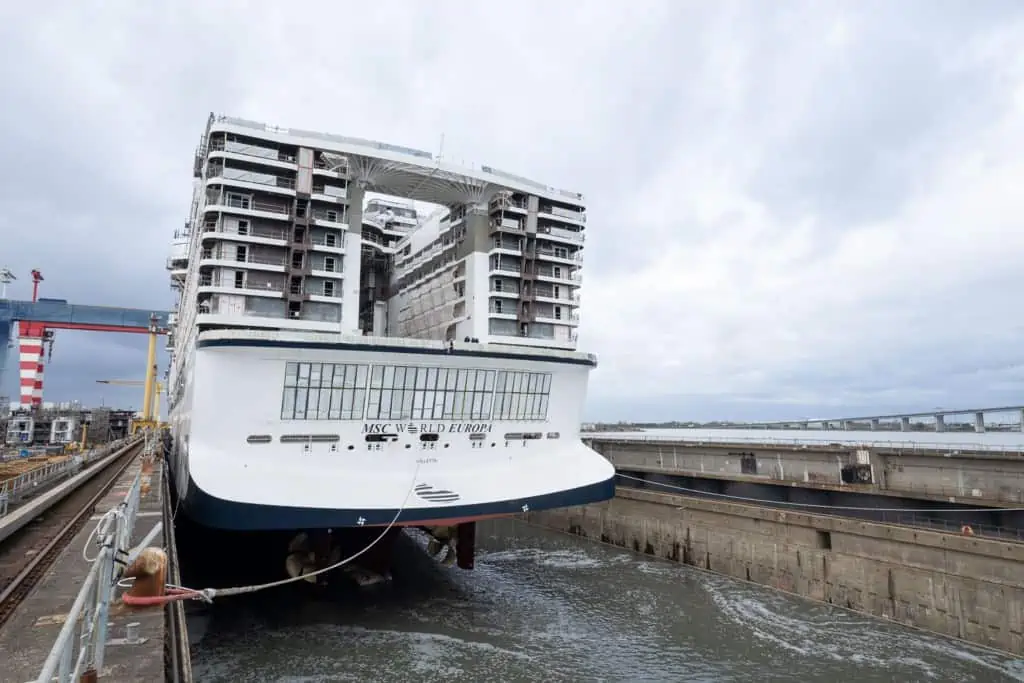 World Europa is the first in MSC's new World-class, featuring a variety of never-before-seen concepts and creative areas unlike anything else at sea. The design features a Y-shaped aft that leads to a 341-foot-long half-open, half-covered Europa Promenade with ocean views. Balcony cabins will overlook the promenade, which features The Venom Drop @ The Spiral — an 11-deck-high slide which will be the longest slide at sea.
MSC World Europa and MSC Euribia will become the first LNG-powered ships to join the MSC Cruises fleet next year.
They play an important role in MSC's commitment to achieve net zero greenhouse gas emissions by 2050. LNG is the cleanest marine fuel currently available at scale, and virtually eliminates local air pollutant emissions such as sulphur oxides, nitrogen oxides, and particles.
MORE: 18 Photos of The Bimini Beach Club & What Cruisers Should Expect
"Today is another important milestone in our journey towards net zero emissions by 2050 for our marine operations," said Pierfrancesco Vago, Executive Chairman of MSC Cruises.
"Following billions of euros of investment, we are announcing significant construction developments in not just one but two of our next generation LNG-powered vessels, bringing us ever closer to our vision of an emissions free cruise industry. As the cleanest fuel currently available at scale for our operations, LNG is at the vanguard of the momentous energy transition we must go through."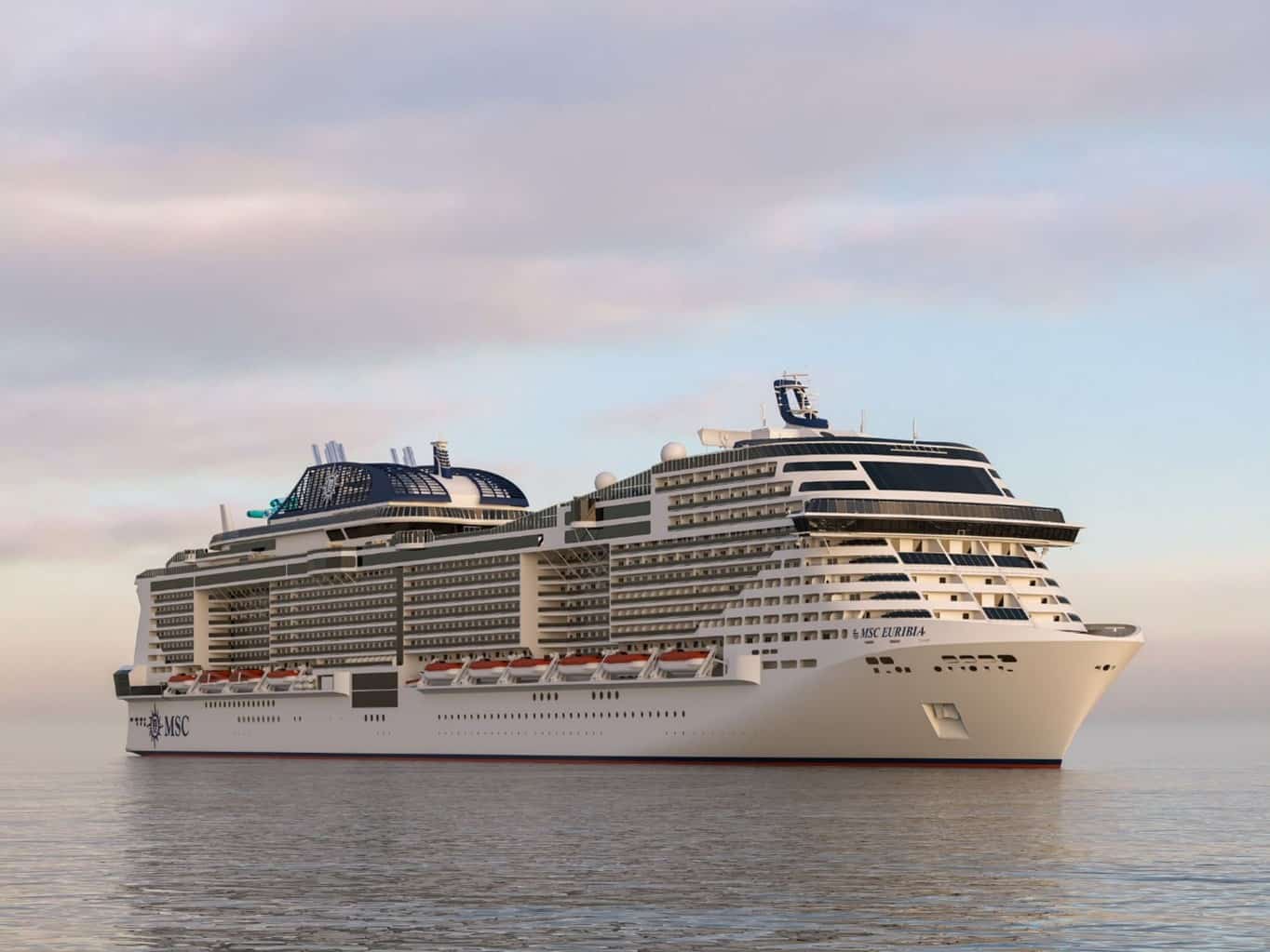 It was also revealed today that MSC Cruises and Chantiers de l'Atlantique confirmed the installation of a fuel cell pilot plant on MSC World Europa known as Blue Horizon, marking the first time a LNG-powered fuel cell has been used on a cruise ship.
The technology will use LNG to convert fuel into electricity at one of the highest efficiencies of any power solution available today, producing electricity and heat on board.
READ NEXT: Research Indicates Cruise Bookings on the Rise, Most Booking Balconies