Following the success of the onboard experience and web series with over 2.4 million views, MSC Cruises has announced that Kelly & Kloe are back with a new series.
The five episodes of the second season are now available to view online. The new series features 21 real cruise guests, hand selected through open auditions held aboard every MSC ship since May 2017. Over 85,000 kids auditioned to star in the show, and 21 finalists were chosen by a panel of judges. The series, which can also be viewed onboard, includes four episodes dedicated to MSC Cruises' new flagship, MSC Meraviglia, and a special Halloween episode.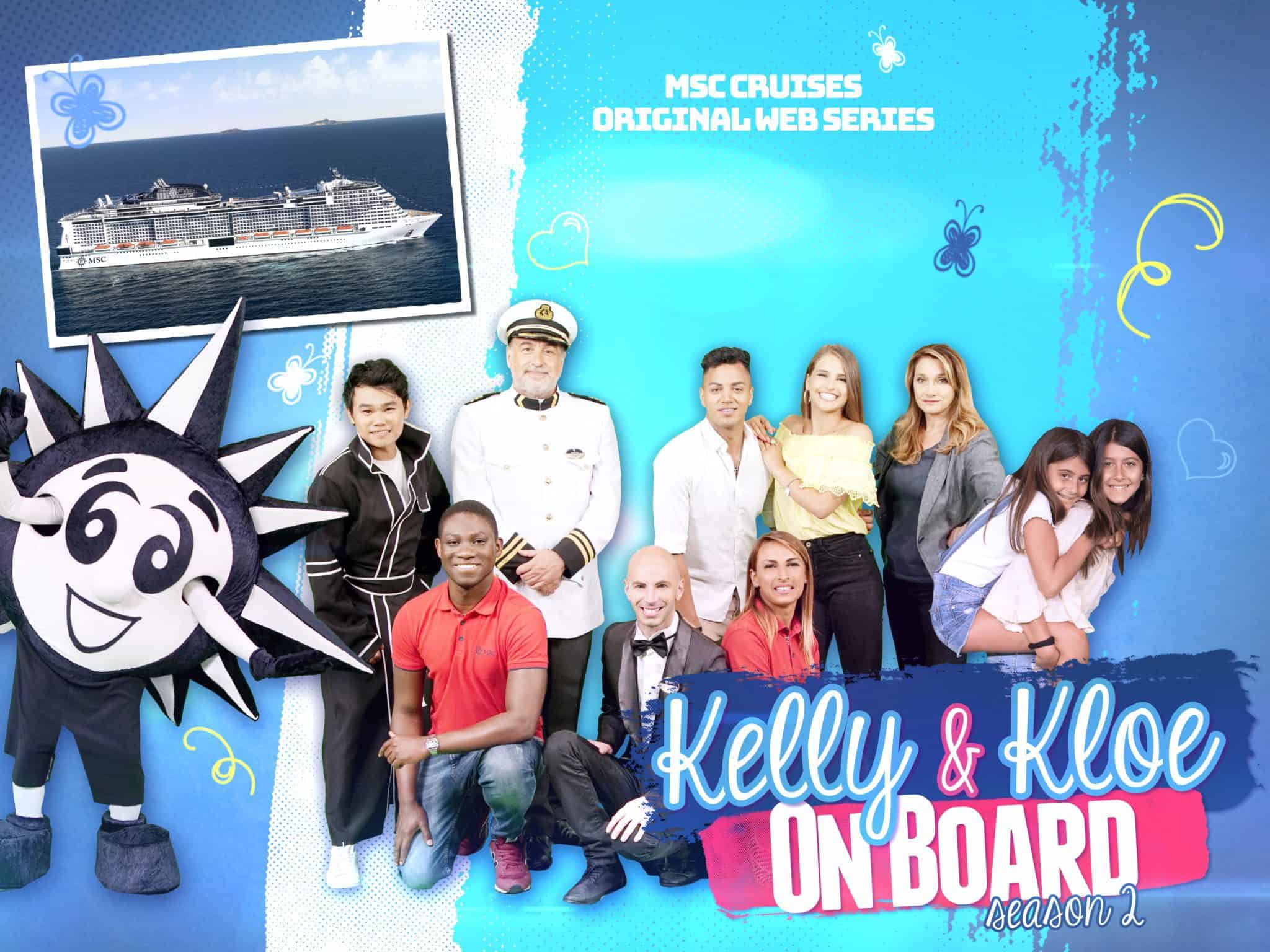 Episodes 1 – 4: Kelly & Kloe On Board "MSC Meraviglia": in a four-part mini-series, Kelly and Kloe are back onboard, this time on Meraviglia. Their father is the captain, and the girls can't wait to spend their vacation on the ship. Kelly and Kloe meet new friends including Naoki, Jenny, Patty, and Kevin. Extending from the first season, Max the butler is still a problem to be fixed and Nico is still in love with Kloe. With the magic of DOREMI and some help from the "Kids' locator," they prepare for an unforgettable cruise.
Episode 5: Halloween On Board: During the night of Halloween, three real witches decide to spend a vacation aboard MSC Meraviglia. Thanks to the magic of a black rose and some scary transformations, this Halloween will be seriously wicked… or maybe just a beautiful nightmare.
To learn more and watch both series one and two, visit kellyandkloe.com.
SaveSave