MSC Cruises' ship MSC Seaside received an extremely low score on her most recent health inspection from the CDC, which was conducted on April 27th.
The Seaside-class ship received a failing score of 67, with the health agency's report showing a large number of violations in areas including food preparation and storage, item storage, the crew manifest, and more. Cruise ships must receive a score of at least 86 to pass their unannounced inspections, which occur twice a year for vessels sailing from United States ports. MSC Seaside is currently based in Port Canaveral, Florida.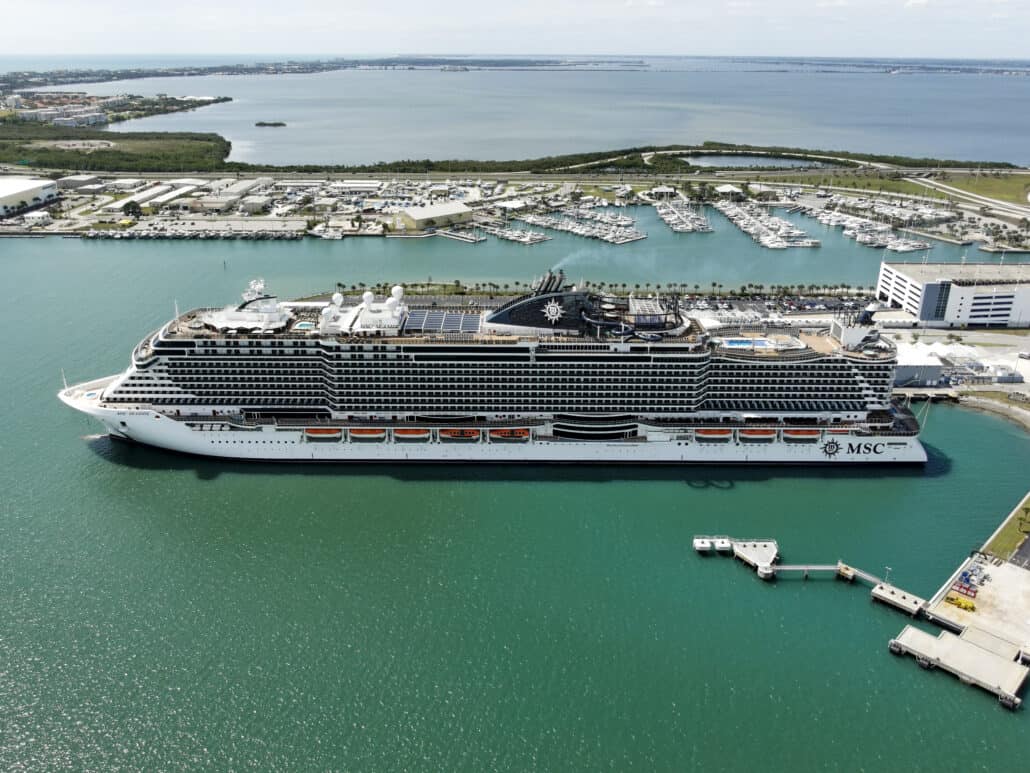 MSC Seaside scored very well on its other CDC inspections, which took place in April 2018 and February 2019. The vessel received scores of 94 and 92 in those cases, respectively.
During the latest inspection, however, inspectors noted a slew of infractions. Here are some of its violations related to food and beverage storage and preparation.
Ten flies were located in the bar area near the undercounter technical compartments at the Seaside Bar.
Foods in various parts of the ship were found to be in the temperature danger zone — being stored at warmer temperatures than is safe or allowed.
Handles of self-service tongs were touching food at the buffet at multiple stations.
Baskets of cleaned and sanitized cutlery were stored on top of a portable table that had old food debris on it.
Dried food residue from at least a day prior was inside an open seam at the pizza preparation counter.
Dried food residue was on the food-contact surface of a cleaned plate out for passenger self-service at the buffet.
Old food soil and pooled water left over from the night before was inside condiment storage inserts below the grills at Teppanyaki.
A crew member was observed cooking and handling raw hamburger meat and then opening the door to a cold store room without washing his hands.
Other notable violations that were observed on MSC Seaside by inspectors included:
Pool depth markers were not prominently located in/around multiple pools.
The total number of passengers and crew on board were not the totals listed on the logs.
Multiple bathrooms around the ship had soap dispensers that were out of soap.
MSC Seaside management must now submit a corrective action statement, saying how it has addressed its infractions. Following that, there will be another unannounced inspection to see whether the appropriate changes have been made.
RELATED: The Truth Behind Cruise Ship Health Inspections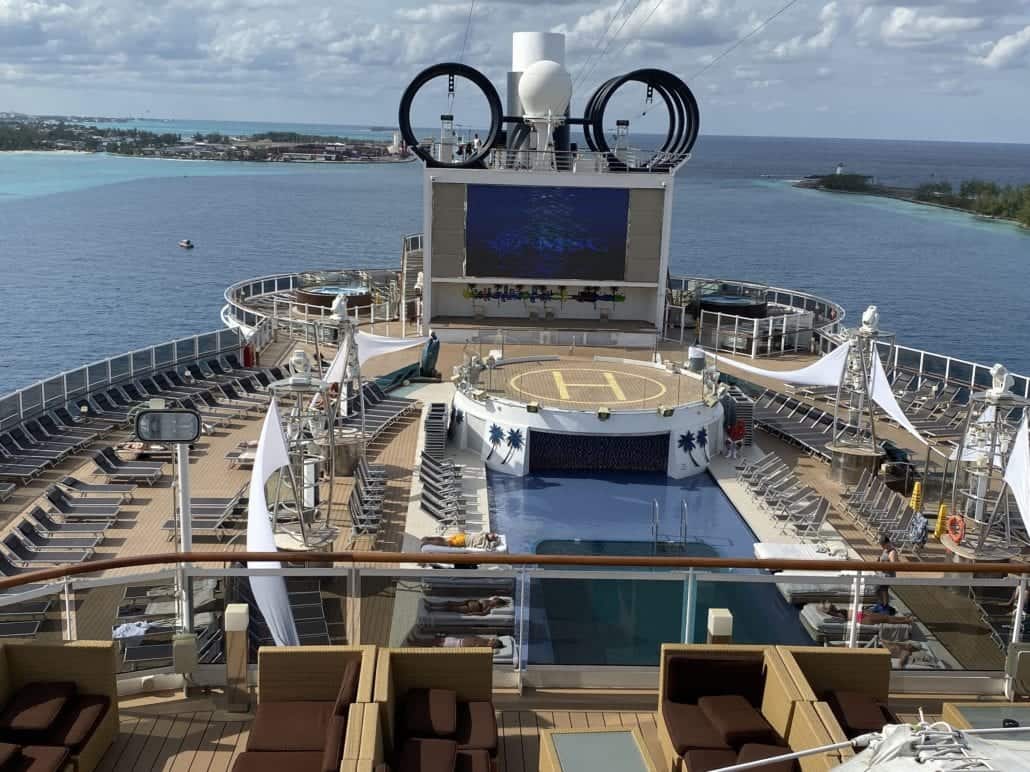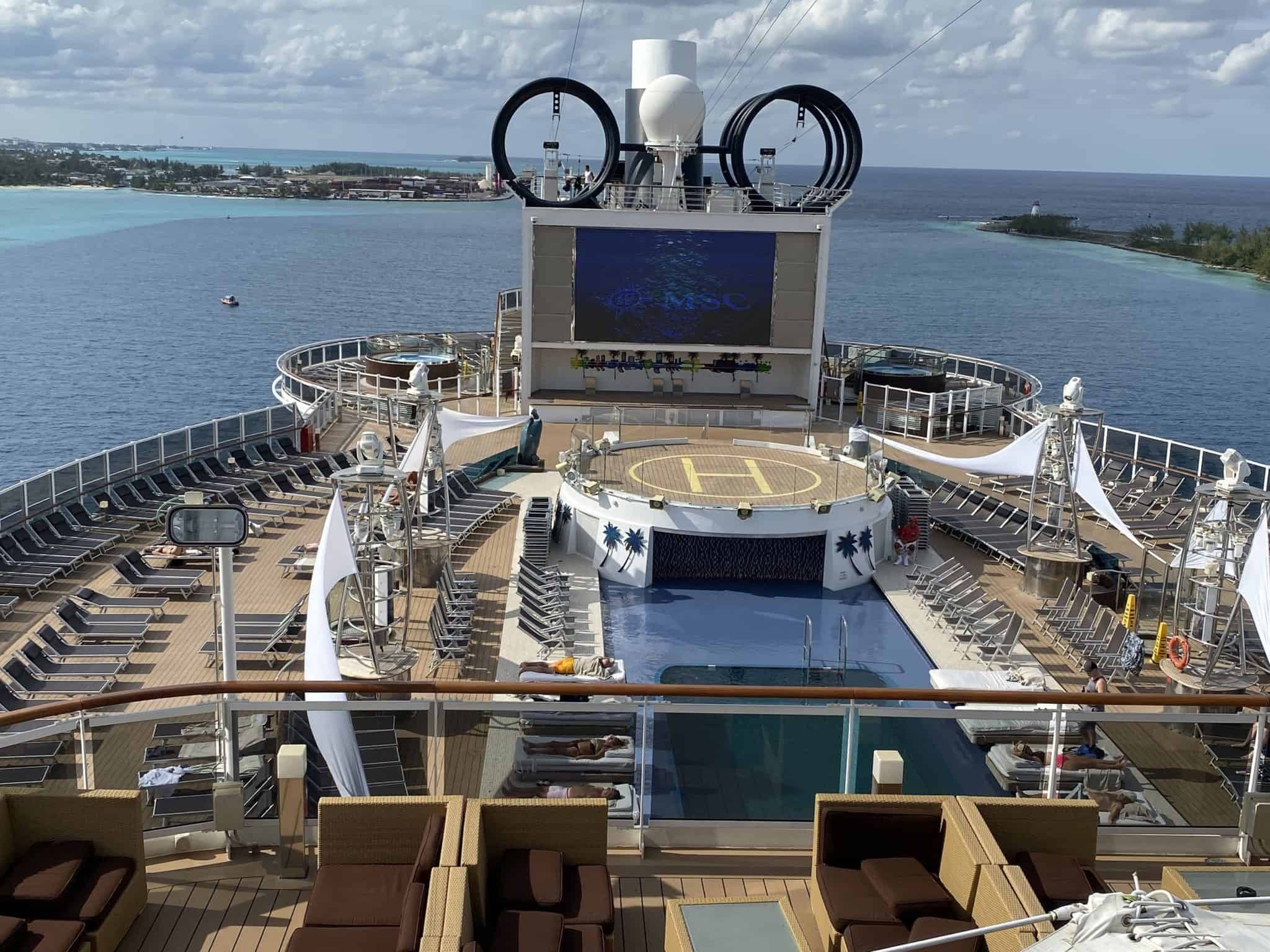 Cruise lines must pay a fee for their required CDC inspections, which are charged based on how large the ship is. For 2023, the charges are as follows:
Smaller than 3,000 gross registered tons: $1,495
3,001-15,000 GRT: $2,990
15,001-30,000 GRT: $5,980
30,001-60,000 GRT: $8,970
60,001-120,000 GRT: $11,960
120,001-140,000 GRT: $17,940
140,001 and larger GRT: $23,920
MSC Seaside is 154,000 gross tons, which means MSC Cruises had to pay $23,920 for this inspection.
The ship's failing score of 67 is incredibly low, especially given the fact that it's uncommon for a cruise ship to fail its health inspection in the first place. According to CDC records, 22 other ships have failed since 2017, including Regal Princess in 2020 with a score of 77, UnCruise Adventures' Safari Endeavour in 2020 with a score of 79, and Ponant's Le Boreal in 2017 with a score of 84.
MSC Seaside is currently operating a schedule of three to seven-night Bahamas and western Caribbean voyages out of Port Canaveral.
READ NEXT: Find Out How Clean Your Cruise Ship Is