MSC Cruises has announced that they will be launching a digital cruise personal assistant as a new feature of MSC for Me. The new guest service, developed in partnership with HARMAN International, will debut on MSC Bellissima, which is currently under construction at the STX France shipyard.
The line also announced that Bellissima – their next flagship – will be christened in Southampton, England. The two announcements were made today in London.
Virtual Assistant
The virtual personal assistant for guests is a conversational Artificial Intelligence innovation that can communicate, learn, and intelligently predict guests' needs to make relevant suggestions. The unique offering will provide tailored information to help enhance guests' experiences onboard, by providing quick answers to questions from the comfort of their cabin.
Unlike other home systems that rely on cloud-based programs with internet-connected devices, this digital offering will be designed around a ship-based solution, customized just for MSC's guests' needs. Travelers will be able to community with the device in seven languages: English, French, Italian, Spanish, German, Brazilian Portuguese, and Mandarin. It will launch on MSC Bellissima, but will be available on all future new ships, and plans are being finalized to introduce the feature on the rest of the fleet.
This service is the latest feature for MSC for Me, an experience that includes a mobile app, in-cabin connected television, and interactive information screens around the ship, among other features. MSC for Me was first launched aboard MSC Meraviglia.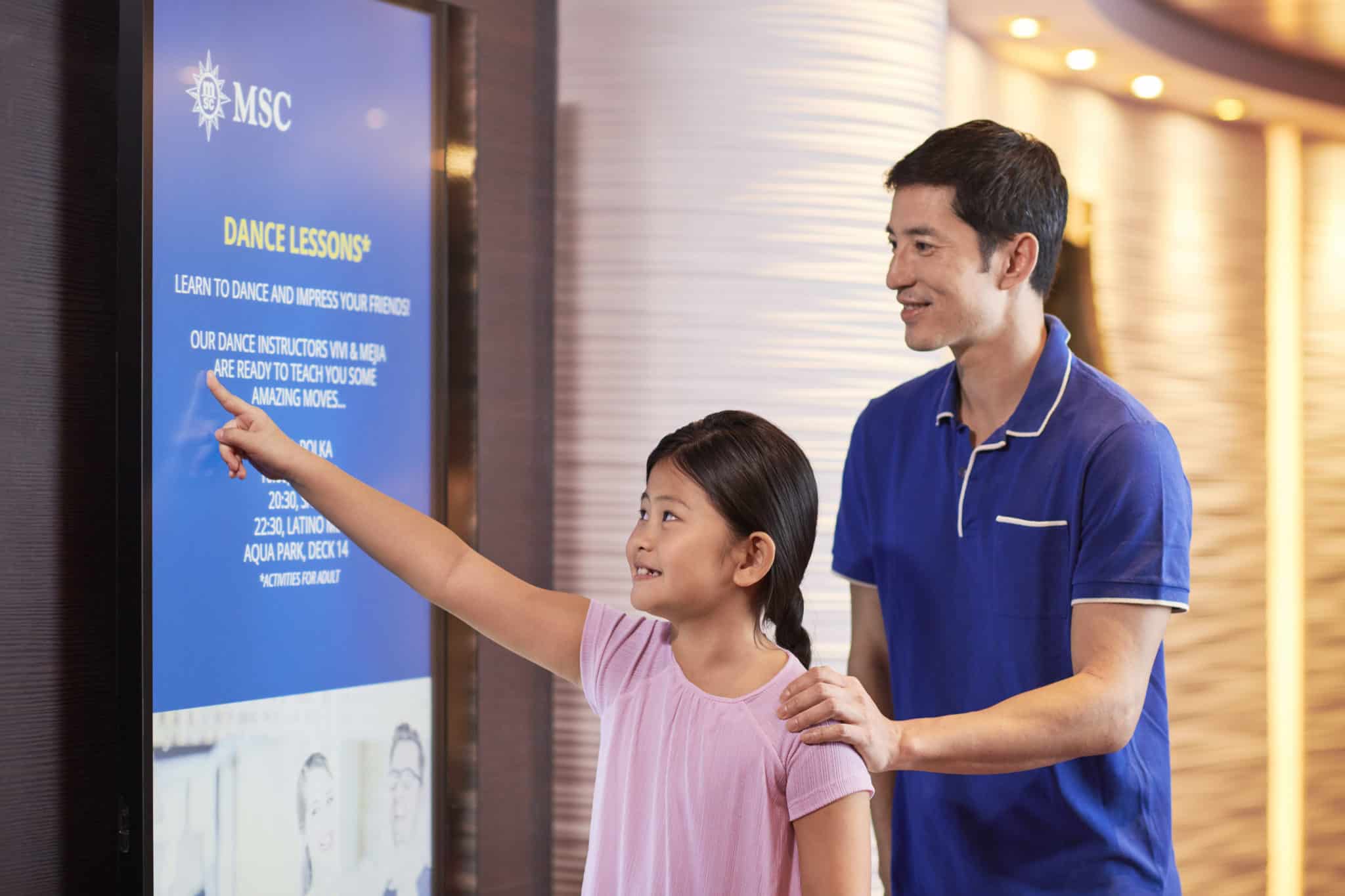 MSC Bellissima in Southampton
Bellissima will become MSC Cruises' fourth mega ship to enter into service in less than three years since 2017, and is part of a ten-year investment program that will introduce a total of 12 new ships. She is a further evolution of Meraviglia, which entered into service in June 2017.
Launching as the line's next flagship, she will be christened in Southampton on March 2, 2019 at an event that will be attended by VIP guests from around the world.
Ship Highlights
Some highlights that await guests aboard MSC Bellissima include:
Two new Cirque du Soleil at Sea shows that can only be seen onboard this ship. Currently under development, the productions are the result of a long-term partnership with Cirque du Soleil, which includes a total of eight original productions for the four Meraviglia-generation ships.
West-End style entertainment will be offered every evening in the theater, and the iconic LED Sky Screen will delight guests with a series of animations and shows.
Onboard dining has been further enhanced with the introduction of two new venues: L'Atelier Bistrot with terrace seating on the Promenade, and the modern, street food inspired Market Street, serving an array of tasty bites throughout the day and evening.
Features for families include a Grand Canyon-themed aqua park, a DOREMI studio lounge on the family deck, a DOREMI Tech Lab for kids who love technology, and facilities designed with LEGO and Chicco.
MSC Bellissima will spend her inaugural season in the western Mediterranean before moving to spend the winter in the United Arab Emirates.
Click here for details on MSC's partnership with Cirque du Soleil.