MSC Cruises has announced that their Christmas and New Year's onboard menus will once again be created by star chef Carlo Cracco.
The partnership was celebrated last night at a special Cuban-themed gala dinner in Milan, where the Italy-based chef created a Cuba-inspired banquet for the guests, including dignitaries, members of the media, and the Cuban Ambassador to Italy, Alba Beatriz Soto Pimentel.  This dinner was an opportunity for the chef to demonstrate his mastery that has earned him so many awards; including two Michelin stars and some of the creations from his holiday menus.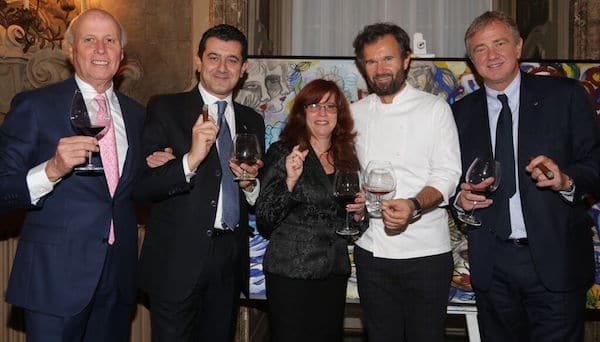 For the past two years, Chef Cracco has created the holiday menus as part of MSC's focus on high-end dining.  This season, he's coming back to do it again.
Here are the Christmas and New Year's Eve menus:
Christmas
roasted scampi, date purée, raspberry vinegar and Swiss chard
carmelized beef top blade with citrus fruit, celeriac, and pomegranate
saffron risotto, salmon roe and parsley
rum babà, panettone cream and almonds
New Year's Eve
steamed sea bass fillet, cream of lettuce, caviar and lemon
rigatoni au gratin with pecorino cheese and black cabbage
lobster tail au gratin, spinach, pine nuts and raisins
vanilla flavored mascarpone cream with red berries and crunchy biscuit