MSC Cruises' upcoming flagship MSC World Europa will feature the largest kids' space in the entire fleet, spanning over 8,200 square feet and offering seven distinct spaces for everyone from babies to teens.
The kids' clubs are organized by age group:
For infants and toddlers: Baby Club (0 – 2 years), cared for by specially trained crew members
For younger kids: Mini Club and Juniors Club (3 – 11 years)
For older kids: Young Club and Teen Club (12 – 17 years), including the brand-new TEENS LAB, a totally immersive, tech-filled, modern room just for teens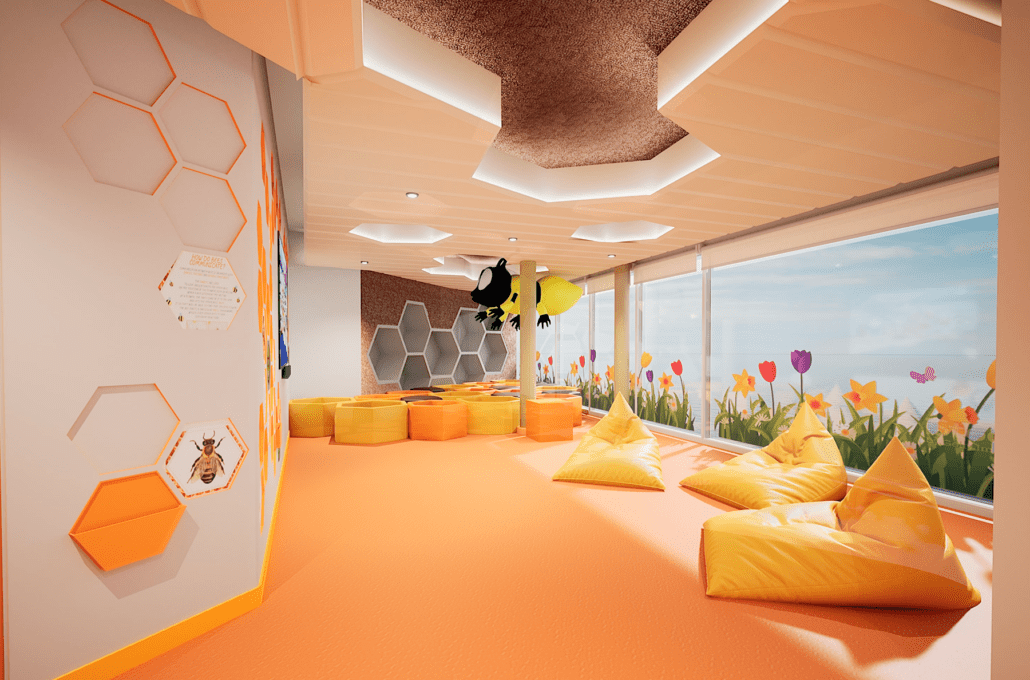 MSC Cruises offers a range of services for babies and young kids, including the mini-club for those under 3 as well as a dedicated childcare service. Many of these services are offered in collaboration with Chicco, a long-term partner of MSC Cruises.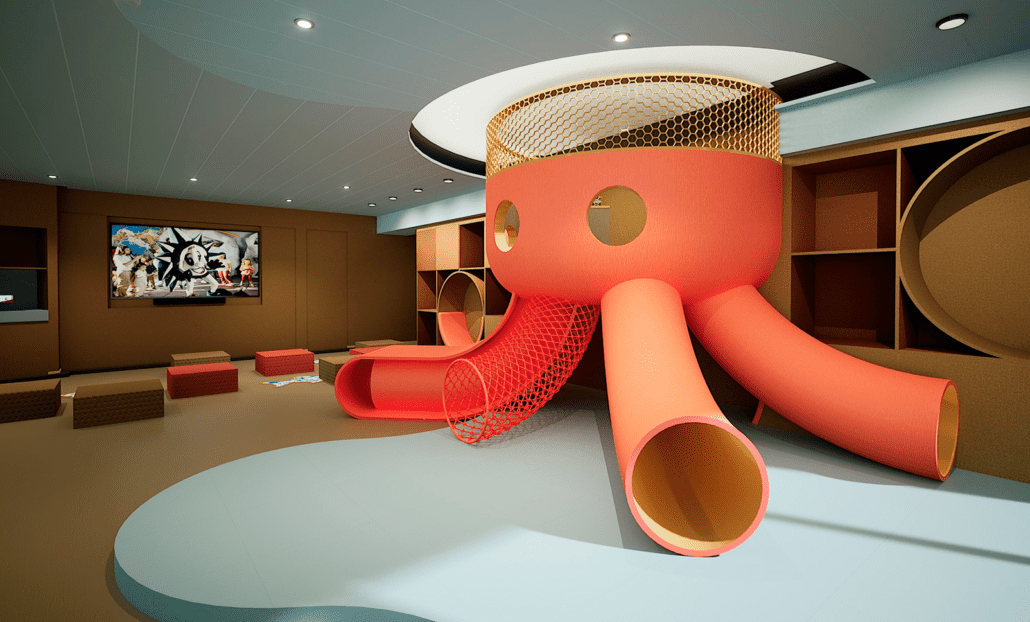 MORE: Carnival Launches New Guy's Burger Joint Menu Item
Brand-new activities that will be found on MSC World Europa include:
LEGO Celebration Room: LEGO and MSC's partnership continues with a new room celebrating LEGO "90 years of play."
High-Tech Activities: Pushing the boundaries of kids' entertainment, MSC has developed new activities blending games with high-tech features. In the Juniors, Young, and Teens clubs, guests will have access to over 20 of the latest consoles, 7 VR stations, and over 50 video games.
3,2,1 Knock: This new gameshow for the whole family is inspired by the challenges and colors of Asian entertainment: K-pop, Japanese games, and tests.
Beat the Music: The whole family will be the star of a digital game show suitable for all ages, dedicated to music. For the first time on an MSC ship, guests will be able to play the game through an app. During this battle, parents work to identify the latest music, while kids work to name the classics their parents love.
Z Active: This new sports program for kids and teens includes football, basketball, zorb ball, and — for the first time — pickleball and hoverboards.
Drone Academy 2.0: This high-tech drone relay race requires navigating 15 obstacles as quickly as possible. New POV cameras, VR, and glow effects bring the experience to life.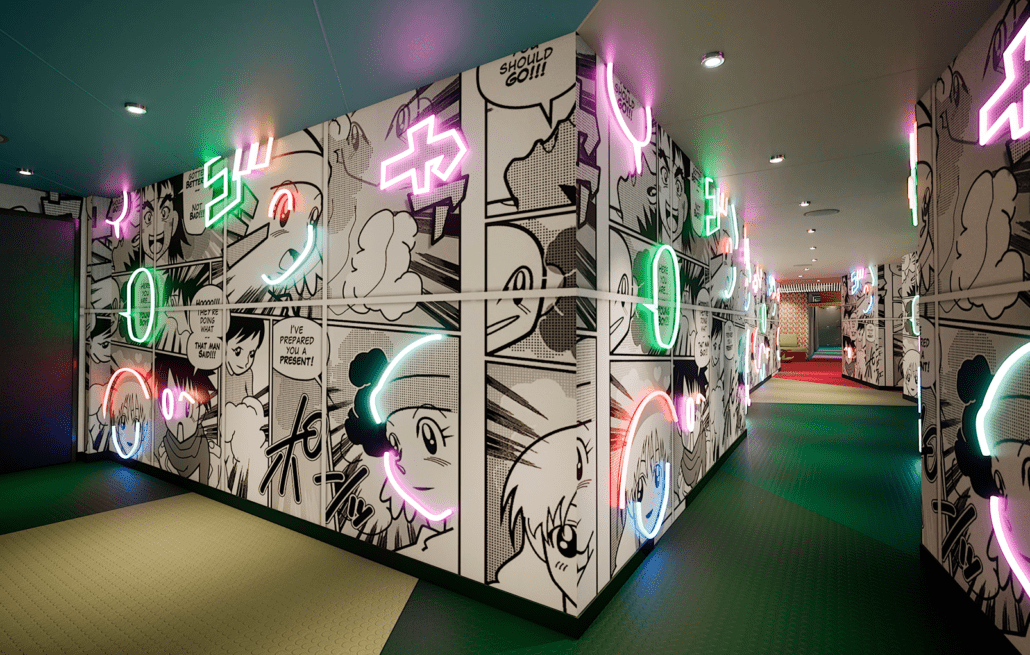 Popular favorites will also be returning on MSC World Europa:
Cabin 12006 — The Experience: More than a cabin, Cabin 12006 is a live entertainment experience with seven activities, including a family game show and a casting session with performances. The web series has been written and shot in collaboration with Viacom, the media group behind kids' channel Nickelodeon.
MSC Dance Crew: This competition series sees teams of 10 to 17-year-olds battle it out to win the title of dance crew of the year.
LEGO Experience On Board: With a wide range of LEGO bricks and toys on board, kids can express their creativity in a myriad of ways. At the end of the LEGO Experience, each child will receive a diploma stating that they are now a Junior LEGO Master Builder.
MSC Foundation Junior Ambassadors: Thanks to the MSC Foundation, the MSC Group is committed to providing kids on board the tools to participate in marine conservation, education, and community support.
READ NEXT: Norwegian Cruise Ship Alters Itinerary After Striking an Iceberg