When Disney Cruise Line's special Marvel Day at Sea voyages return next year, they'll feature some brand-new Black Panther characters.
The new Black Panther and Okoye, General of the Dora Milaje, will make their at-sea debut during the Marvel Day at Sea cruises starting in January. The Wakandan warriors will join the large assembly of superheroes and villains from the Marvel universe aboard Disney Dream.
Passengers will have the chance to meet Black Panther, who will also appear in the special sailings' signature nighttime spectacular "Heroes Unite." The voyages will also feature a brand-new show starring Okoye, and in the atrium "Warriors of Wakanda" will have recruits train with Dora Milaje in an interactive experience for the whole family.
MORE: MENU: The Bayou on Disney Wish
Marvel Day at Sea is one fun-filled Marvel-themed day aboard select five-night Disney Dream sailings. They are complete with meet-and-greets, stage shows, movie and TV screenings, themed food and drinks, activities for everyone in the family, and unique merchandise.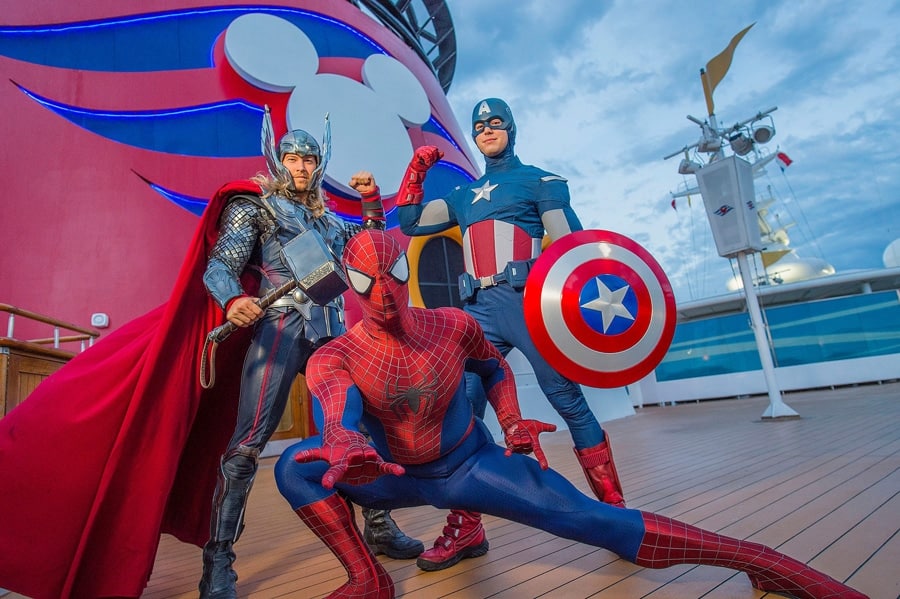 For 2023, Marvel Day at Sea will take place on nine western Caribbean voyages out of Miami:
January 7, January 21, February 4, February 18, and March 4: Grand Cayman and Disney's private island Castaway Cay
January 16, January 30, February 13, and February 27: Cozumel and Castaway Cay
For more information on next year's special Marvel Day at Sea cruises, click here.