Carnival Cruise Line debuted the Heroes Tribute Bar aboard the new Carnival Panorama last week in Long Beach, California.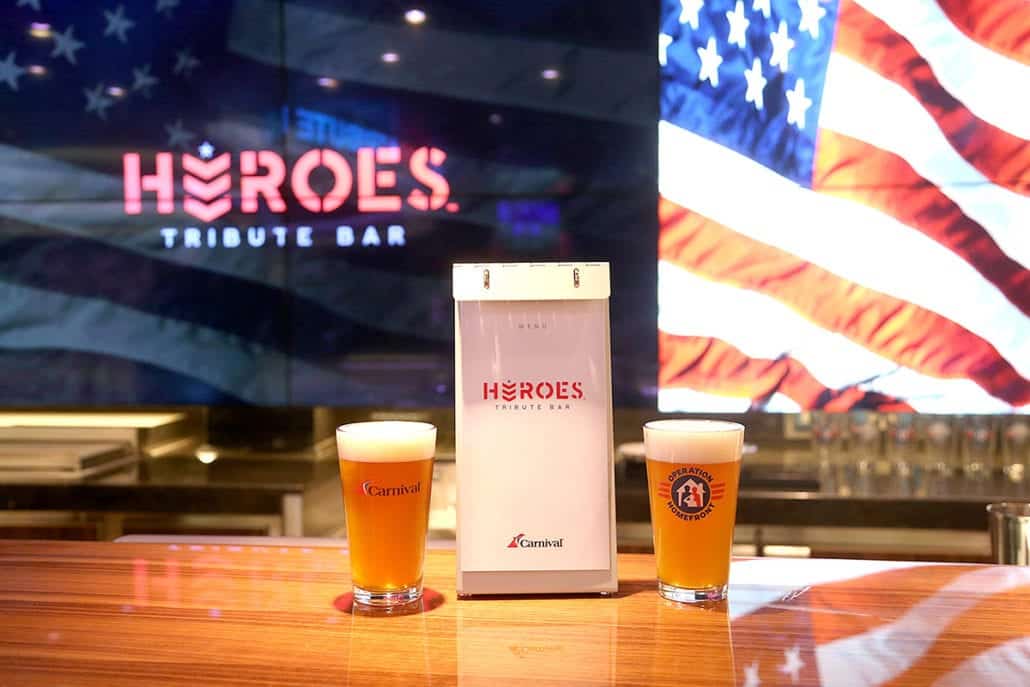 The bar features distinctive American decor, logos of all five branches of the US Armed Forces and military memorabilia. Walls of the venue are covered in photos that highlight 3 themes: Welcome Home, Thank You for Your Service and America's Heroes.
Beer and specialty-designed cocktails will served in custom glassware, with a portion of each sale benefiting Operation Homefront, the non-profit organization dedicated to supporting Military veterans and their families. Custom pint glasses will also be for sale.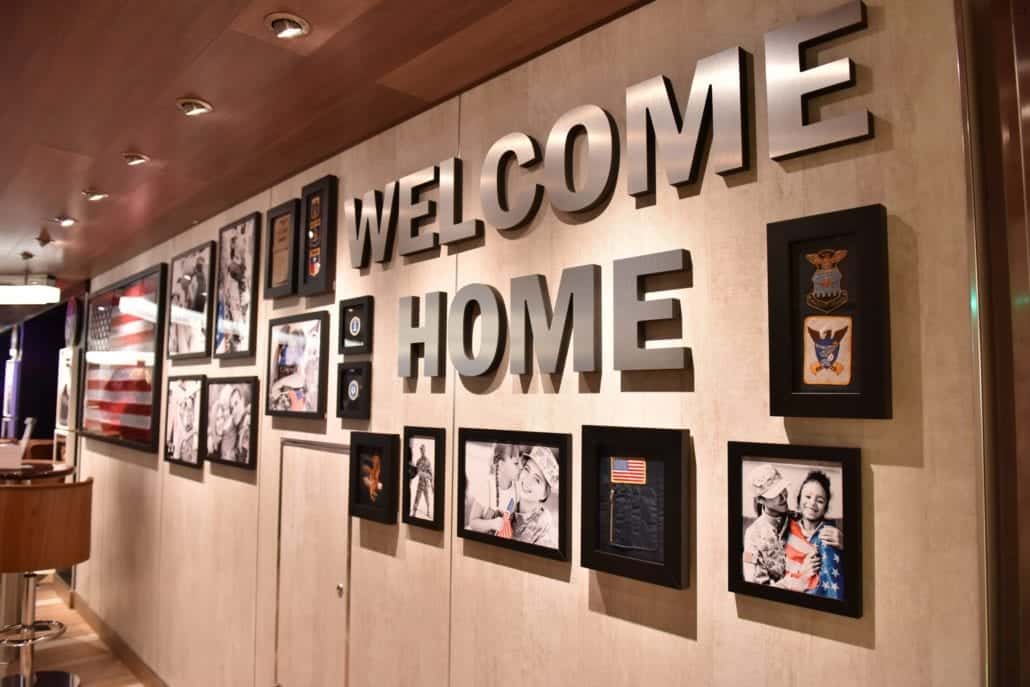 Heroes replaces the Skybox Sports Bar on Carnival Panorama, and was tbe brainchild of Carnival president Christine Duffy. The bar concept came together in just over a month, after Duffy toured the unfinished Skybox space on the ship before it left the shipyard in Italy.
"The team showed me this new opened up space that has historically been Skybox," Duffy said during the Carnival Panorama inaugural festivities. "The space was so wide open and beautiful and I said 'We should make this a militarybar so that everybody that is on the ship can pay tribute to our military men and women and their families.'
"Our Carnival team rallied, as you can imagine that's not a lot of time as the ship was actually leaving the next day," she said. And "thirty-nine days later," here we are.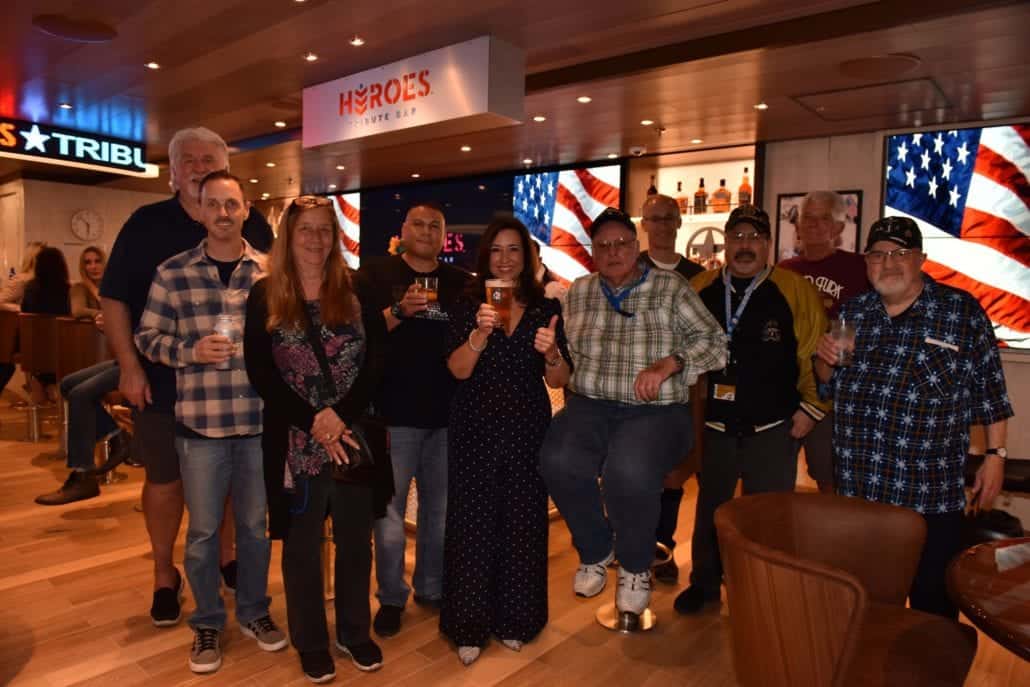 Duffy's vision is that Heroes will expand to all 27 ships in the Carnival Cruise Line fleet, and the cruise line is looking for ways veterans and their families to donate coins and perhaps photos and other memorabilia to be displayed in Heroes.