The suite life is about to get a lot sweeter for Carnival Cruise Line passengers thanks to a slew of new accommodation options — including the largest staterooms on any ship in the fleet — aboard the upcoming Mardi Gras.
Plus, the ship is going to introduce a whole new concept for Carnival with Loft 19, a top-deck retreat that will serve as an oasis for suite guests.
Introducing New Excel Suites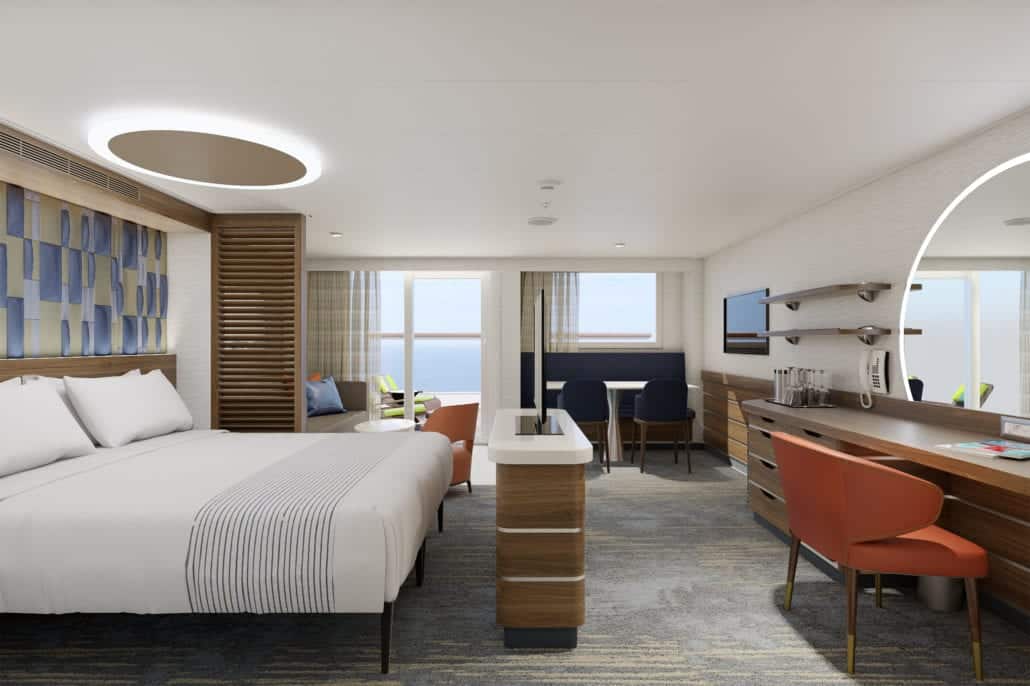 Not only will Mardi Gras have over 180 suites, but they'll come with a slew of amenities and perks as well. "All of our accommodations have been designed to exceed our guests' expectations," says Christine Duffy, president of Carnival Cruise line, "and the suite offerings will kick that up a notch or two for those who want an extra special Choose Fun vacation."
READ MORE: Family Feud Game Show Coming to Carnival Mardi Gras 
Topping the list of suite-related news from Carnival is the introduction of 32 Excel Suites, which are divided into the following four categories.
First up are two Carnival Excel Presidential Suites, which will become the largest accommodations anywhere in the fleet. Located on Deck 17, these will feature large living, dining and sleeping areas. Step out onto the expansive balconies for not only incredible views, but also a variety of lounging areas — including a large sunbed — as well as a private outdoor whirlpool and shower.
Why one would ever want to leave these suites we can't quite imagine, but should guests choose to, they'll have access to both the spa's thermal suite and the Havana pool area.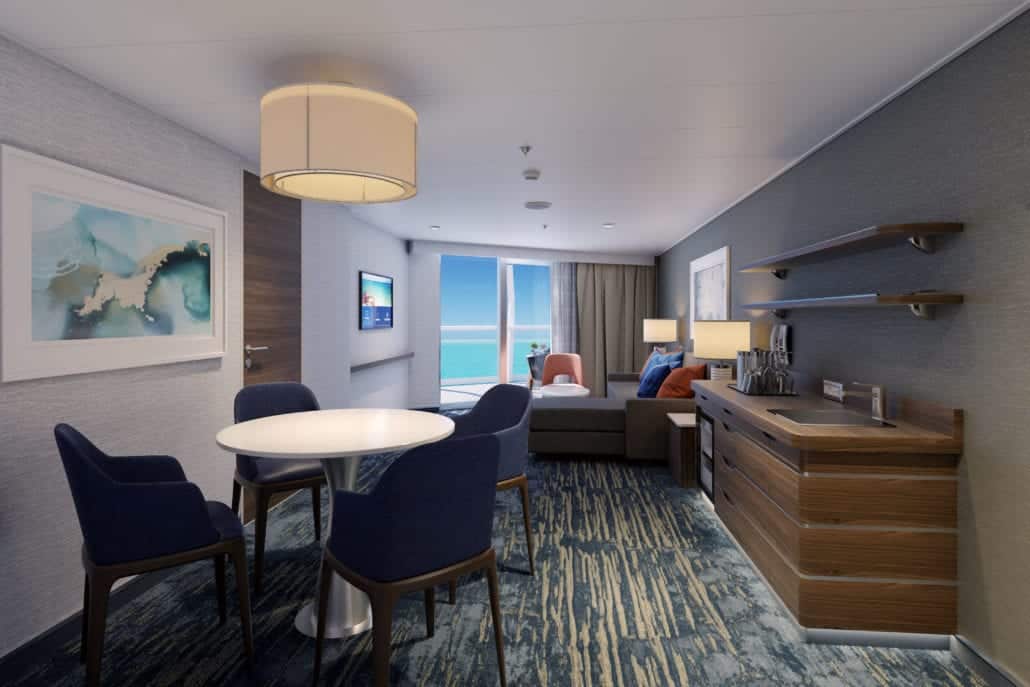 Next, are 12 Excel Aft Suites, which will overlook Summer Landing (which means they'll also have killer views of the wake). Featuring separate living and bedrooms, the balconies here will also have a whirlpool as well as a perfect area for al fresco dining.
READ MORE: Carnival Mardi Gras Deck Plans
There will be 12 Excel Corner Suites, found on the port and starboard sides of the ship. While the suite will have separate sleeping and lounging areas, the real selling point here will be the dramatic wraparound balconies, with their lounging and dining areas.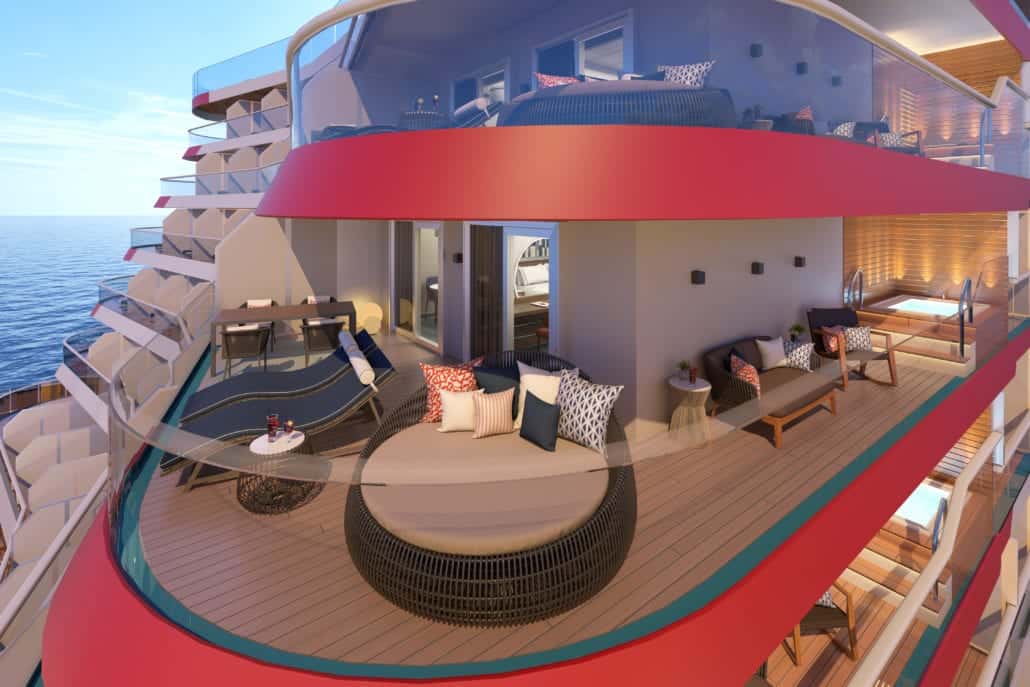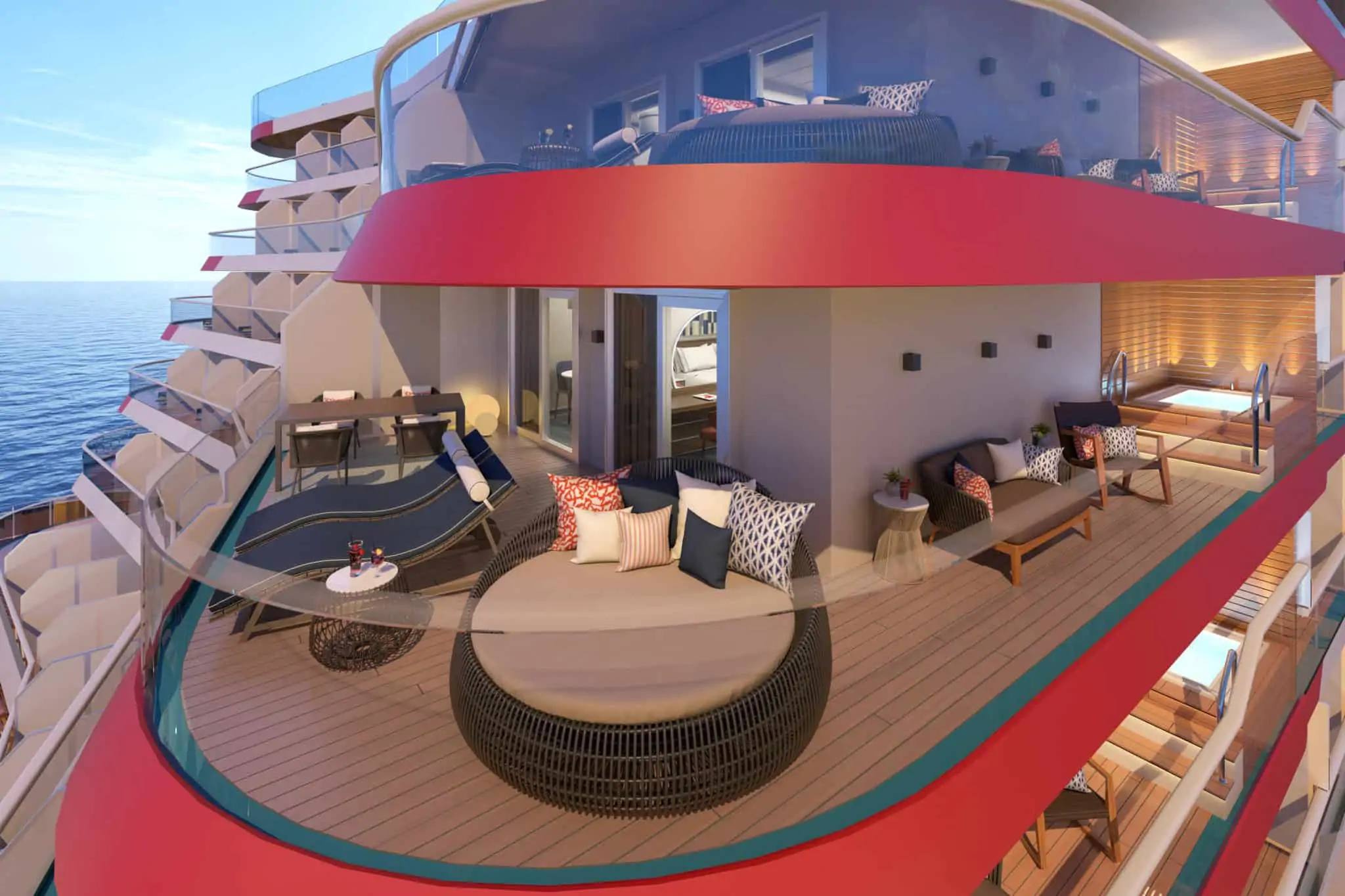 Finally, there will be six Excel Suites. Located on Decks 10, 11 and 12, they'll feature sleeping, dining and relaxing areas with spacious balconies featuring loungers and a dining area.
These categories are in addition to the more traditional Ocean, Havana, Family Harbor, and Cloud 9 Spa Suites.  
The Suite Life Comes With Perks
All of the suites aboard Carnival Mardi Gras will come with a selection of perks, including priority boarding ad debarkation, priority seating in the main dining room, plush bathrobes (perfect to slip into before relaxing on those balconies) and bottled water. Plus, all of the suites will have access to the aforementioned Loft 19.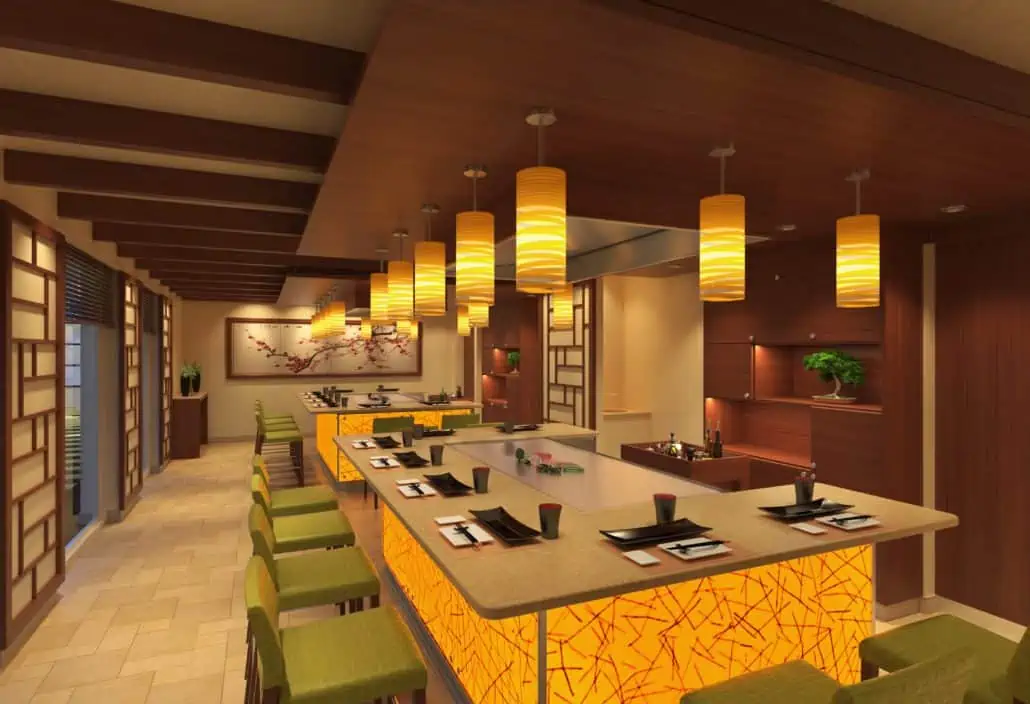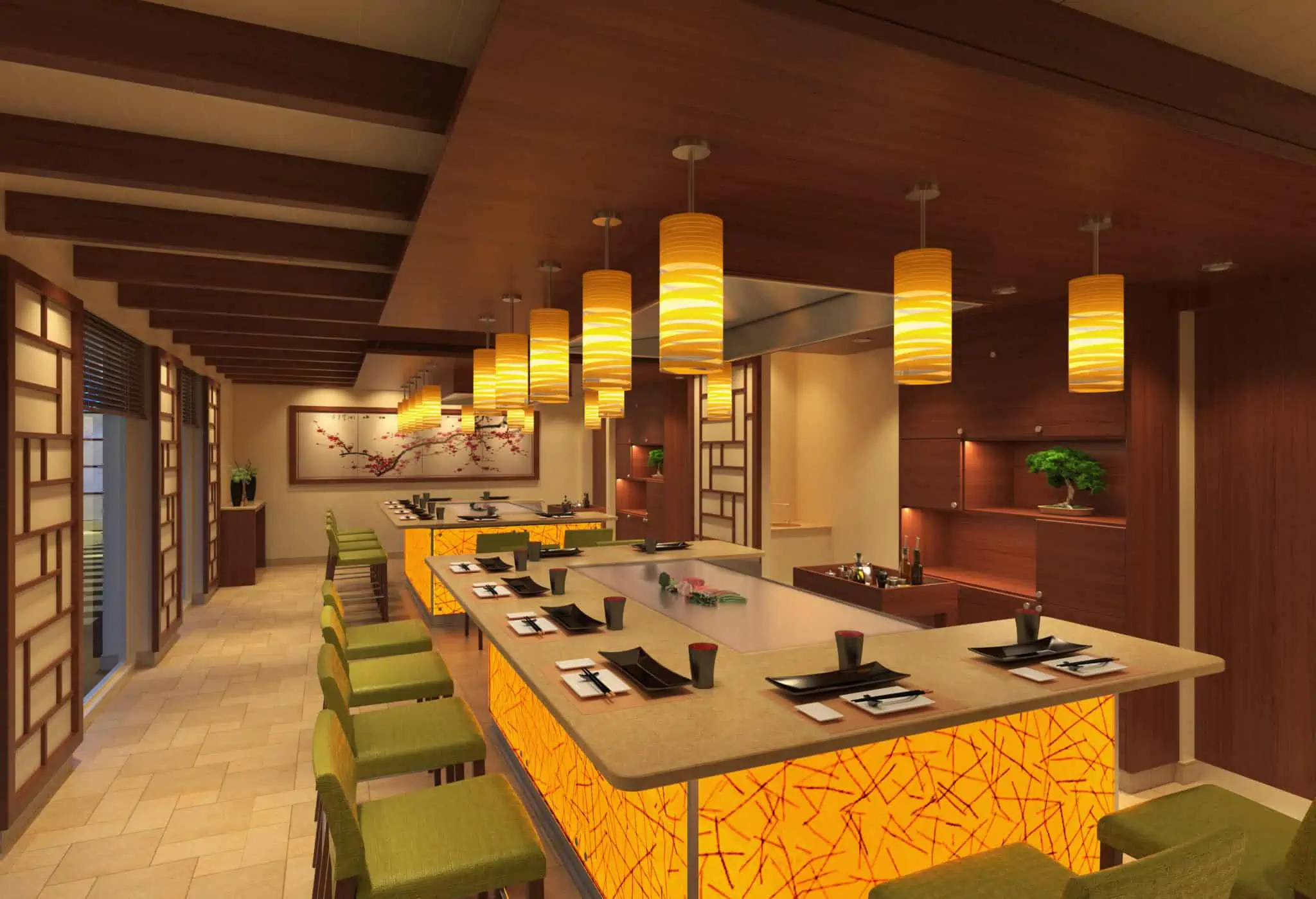 But as an added perk, passengers who book in one of the 32 Excel Suites will also have a dedicated concierge phone line, which they can use to book guaranteed specialty dining times. (There are, however, two exceptions to that: Bonsai Teppanyaki and the Chef's Table, both of which have extremely limited availability and should be booked as far in advance as possible.)
They'll also receive the Bottomless Bubbles soda package, room service, and laundry service for free. They'll find a bottle of sparkling wine and a fresh fruit basket waiting in their room upon their arrival, and find upgraded amenities in the bathroom.
Welcome to Loft 19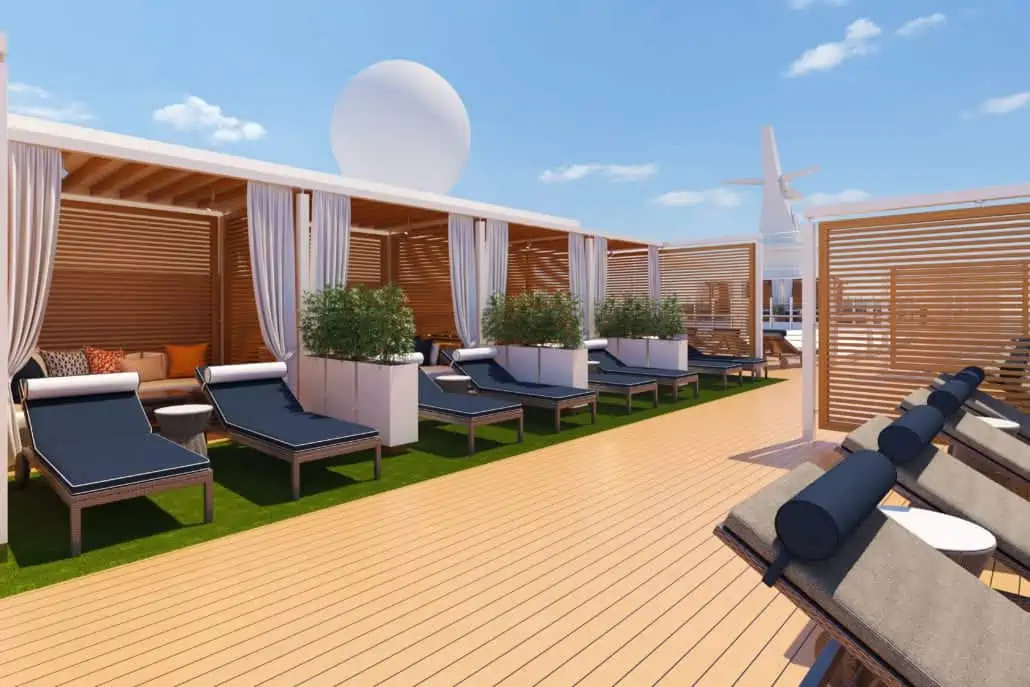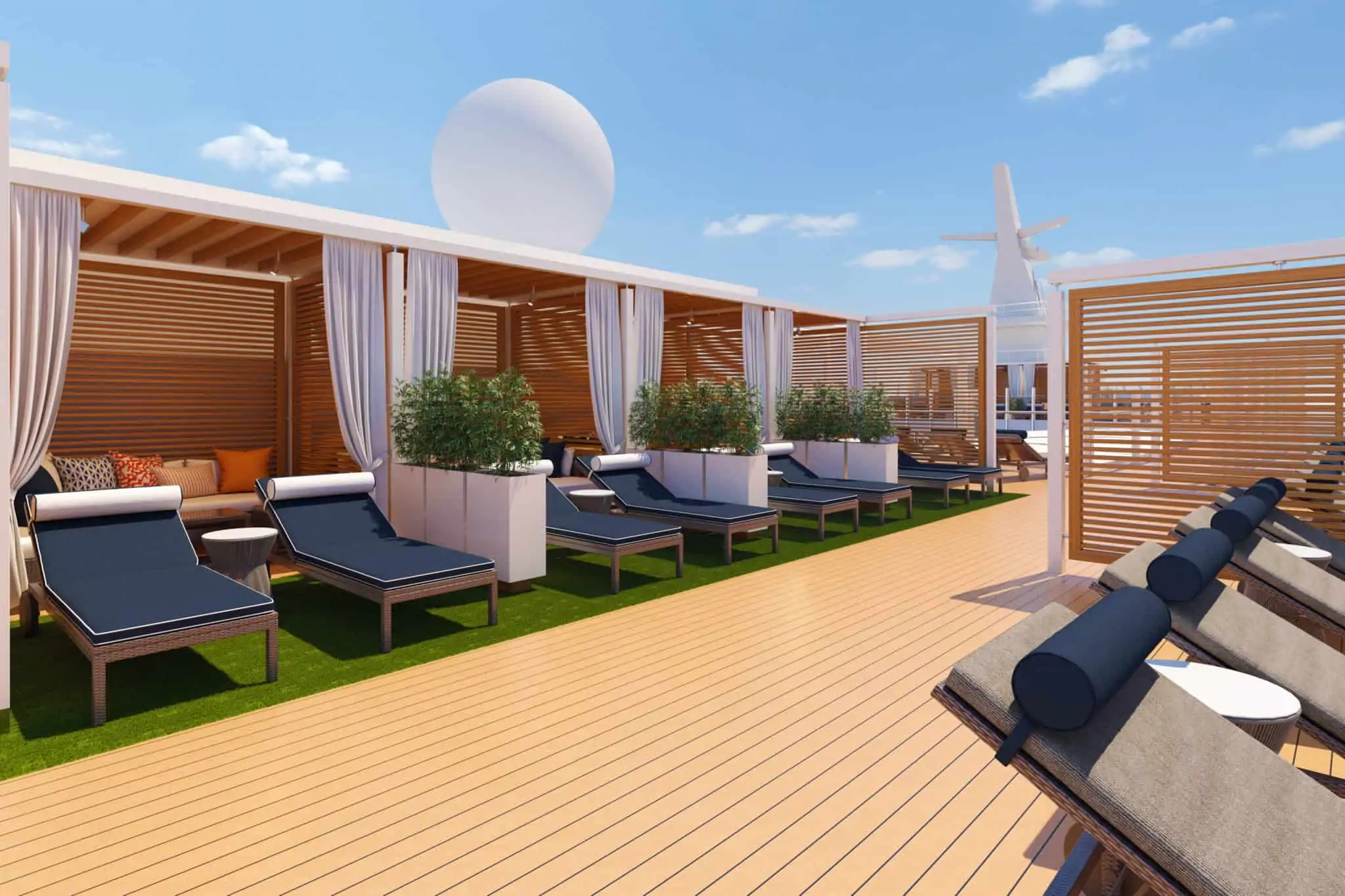 What will suite guests find when they access Loft 19? Designed to be reminiscent of the world's finest resorts, the space will feature a private pool surrounded by loungers as well as spacious cabanas, the latter of which will be available to rent.
Cabanas will come fully stocked with beverages, robes, chilled towels, fresh fruit, lunch delivery, and dedicated concierge service. No word as of yet what the rate will be for a Loft 19 cabana, but Excel Suite guests will have the first crack at reserving one of the sure-to-be-popular hot spots.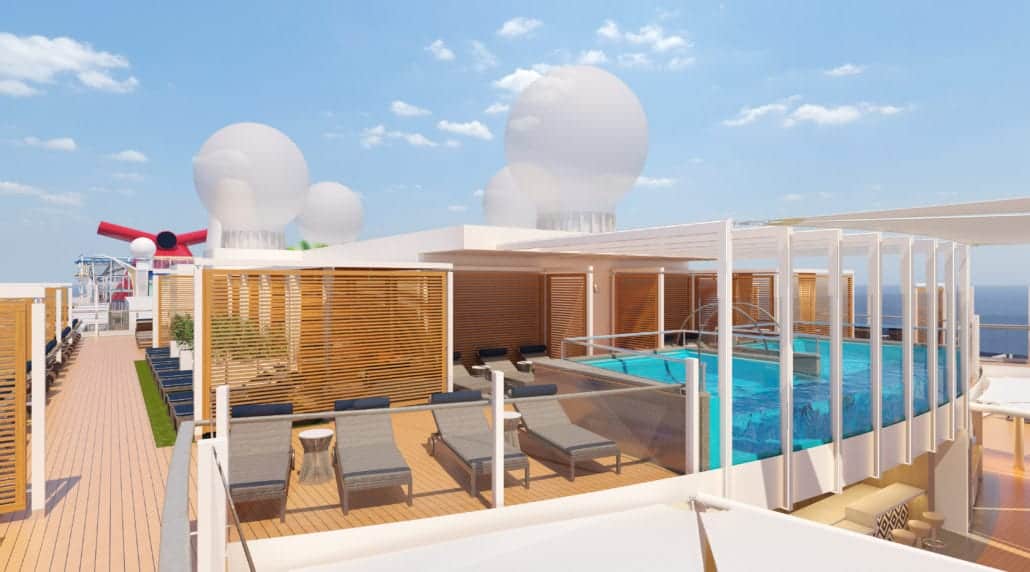 Mardi Gras will begin service in Europe at the end of August 2020, before repositioning to New York City for a series of voyages, after which she'll make the trip to Port Canaveral in October to do year-round seven-day Caribbean sailings.
Watch Carnival Mardi Gras Deck Tour (2019)