Survey says… if you're a fan of the long-running game show Family Feud, you're going to love the latest entertainment Carnival Cruise Line has announced for Mardi Gras, the highly-anticipated ship which will join the fleet in 2020.
Details about Family Feud Game Show

Thanks to a partnership with Freemantle — creators, producers, and distributors of scripted and unscripted — the version of Family Feud played onboard the Mardi Gras will feature the same basic format and signature set as the iconic game show. 
For those unfamiliar with the game show, here's how it works: Two teams of five compete against each other. The host asks a series of questions which had previously been asked to 100 people.
READ MORE: New Carnival Mega Ship Will Have a New Suite Level
Whichever team wins the right to go first via a face-off attempts to match the top answers given by those surveyed.
If they make three guesses which do not align with the answers on what's known as "the big board," the opposing team has a chance to steal the points by matching any one answer on the board.
It all leads to the Fast Money round, in which two players from the winning team attempt to garner enough points to win an additional prize.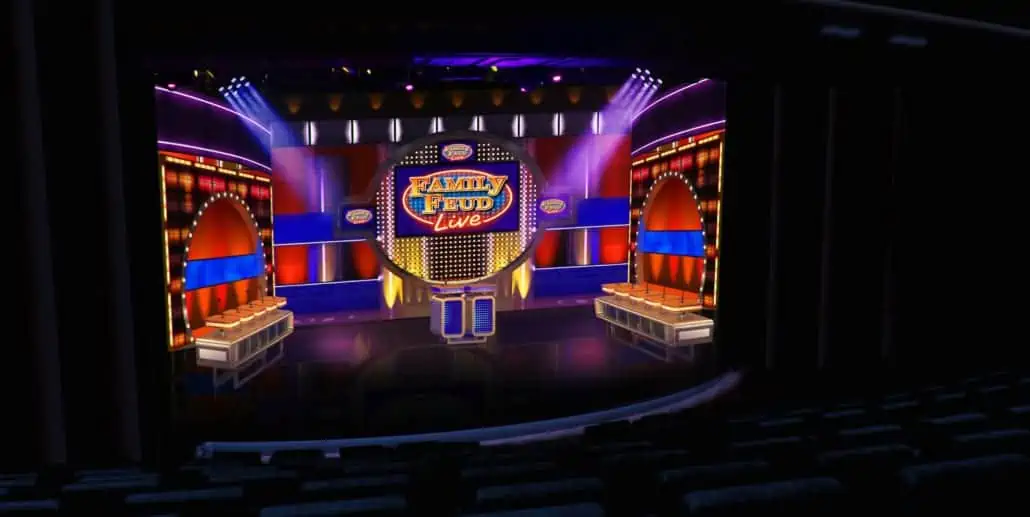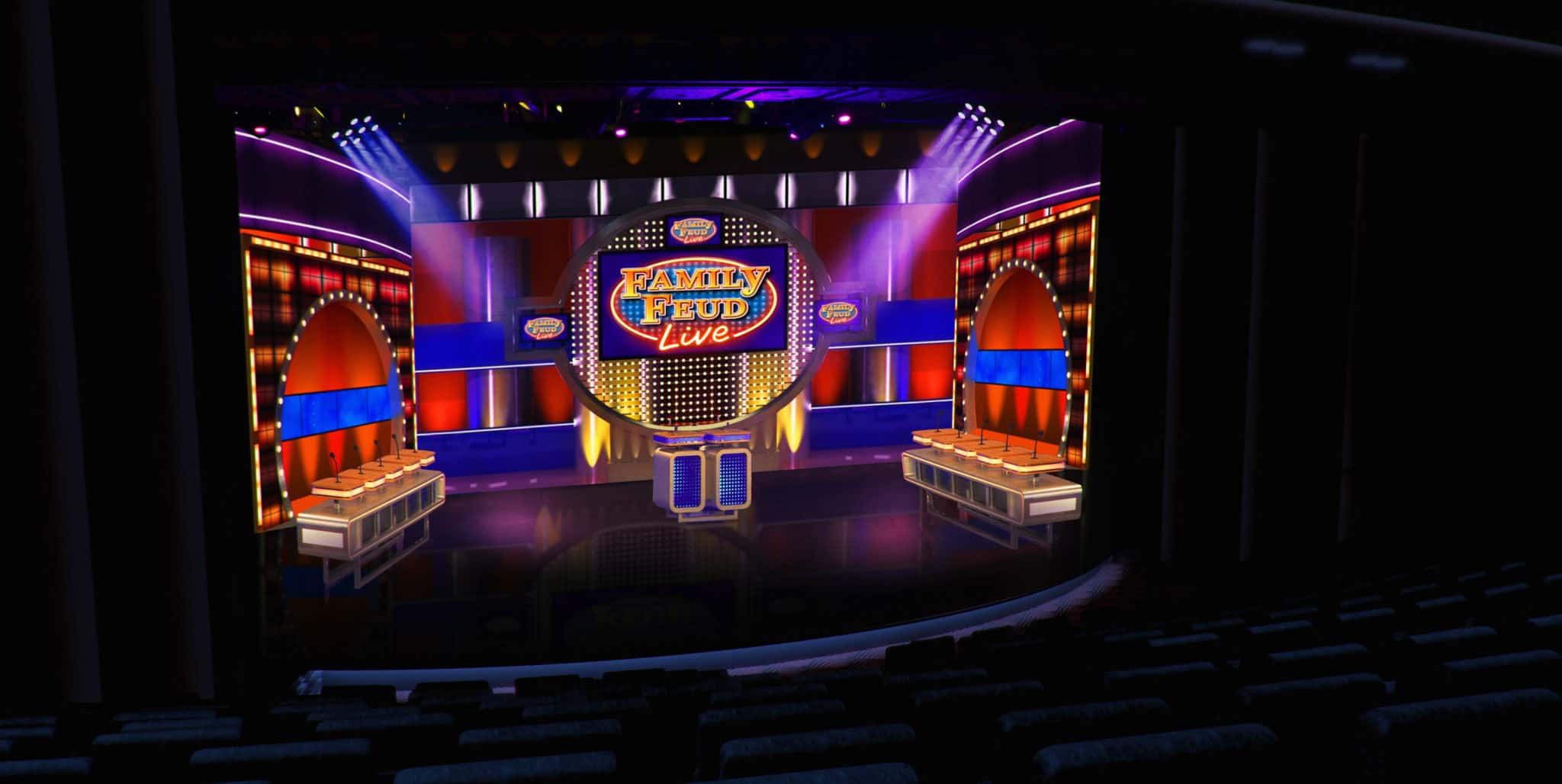 The format will remain basically the same, although contestants will be playing for prizes other than cash. Also, there will be two versions of Family Feud offered during sailings: a family-friendly one open to all ages, and an adults-only version at which things promise to get a bit more naughty. 
As for hosting duties, those will fall to the ship's cruise director. 
About Carnival Mardi Gras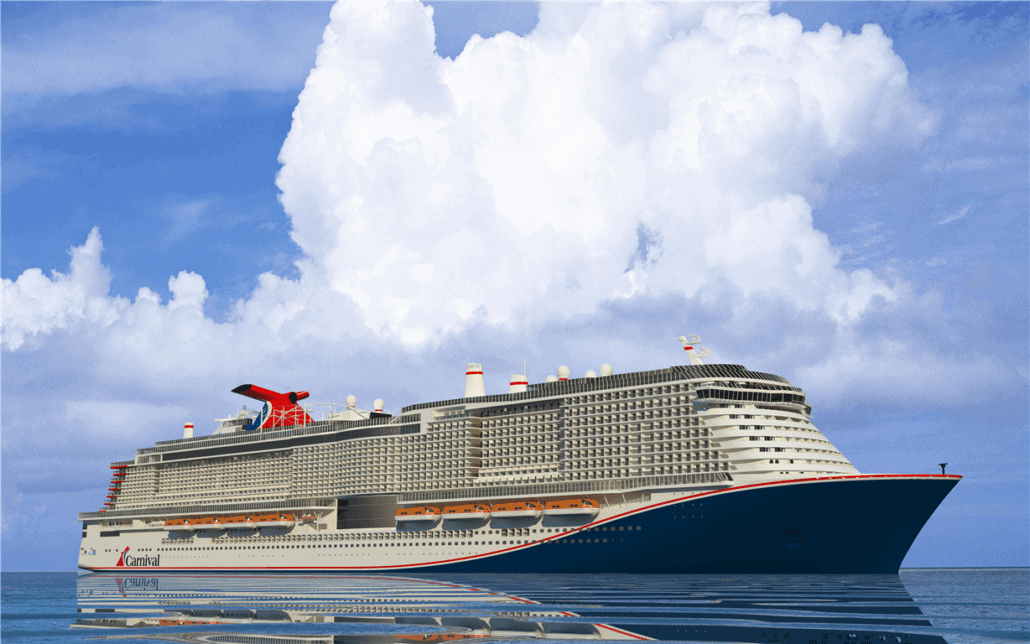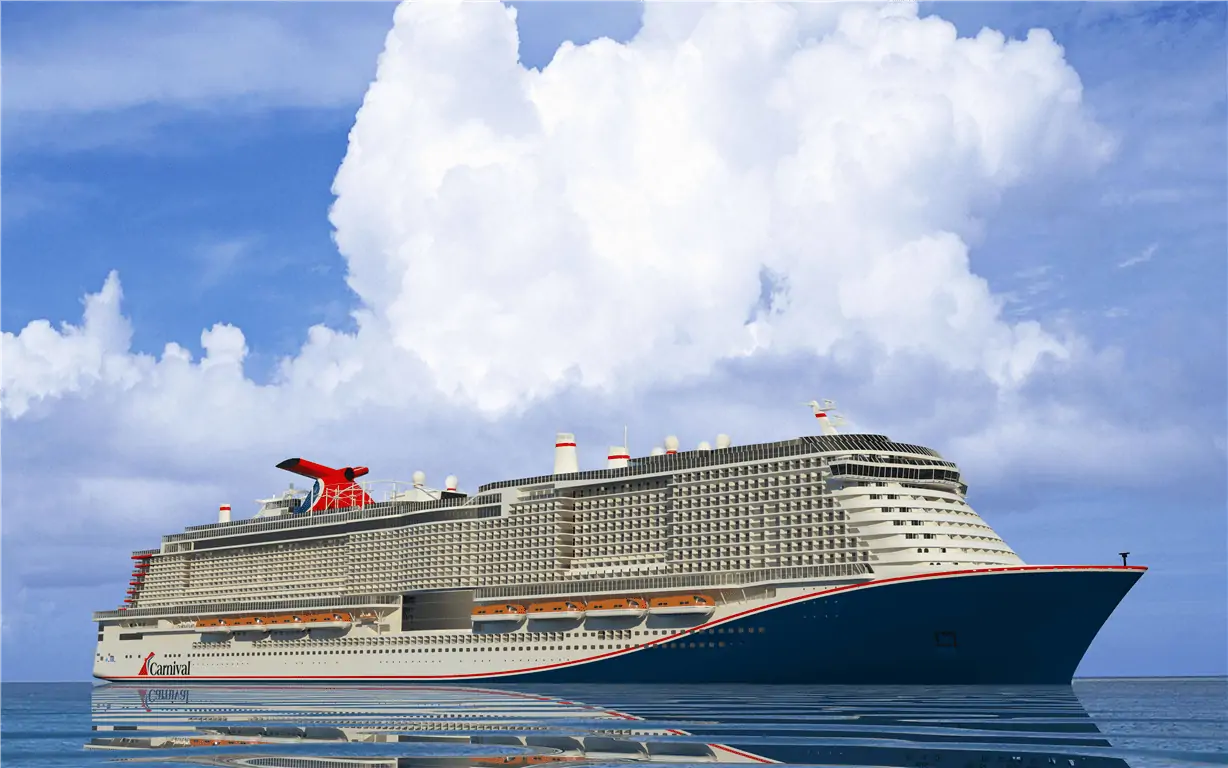 "Our show has been wildly successful for more than 40 years," says Freemantle exec Rick Glankler, "but it's never been showcased at sea, so this is an unbelievably exciting opportunity for us."
Added Carnival Cruise Line's president, Christine Duffy, "[We're] all about fun, family and friends, just like Family Feud. As we continue to build Mardi Gras' diverse entertainment lineup, we are excited about offering this iconic game show onboard and involving our guests in a great new way to Choose Fun!"
READ MORE: Carnival Mardi Gras Deck Plans
Mardi Gras is set to completely change the game for Carnival when she debuts in August of 2020… and not just because of the top-deck roller coaster that will be a first for the industry. The ship will also feature a restaurant by celebrity chef Emeril Lagasse, six themed "zones" and staterooms that are completely different from those found on previous Carnival ships.
Mardi Gras is set to debut in Europe in August 2020, then reposition to New York City before coming to her year-round homeport of Port Canaveral, Florida.
Watch Carnival Mardi Gras Deck Tour (2019)