With less than six months until the launch of their newest ship, Norwegian Cruise Line has announced new details about the food options passengers will find on the Encore.
And as is fitting for a ship this big, there will be over 30 restaurants, bars and lounges, including a first-of-its-kind dining experience.
Scarpetta's Comes To The High Sea
Thanks to a new partnership with LDV Hospitality, Norwegian Encore will play host to a new venue called Onda by Scarpetta. Cruise-loving foodies will be thrilled by this addition to the Scarpetta portfolio, with a menu described as showcasing "the rich and bold flavors the modern Italian restaurant is known for, including a selection of beautifully prepared seafood and signature dishes."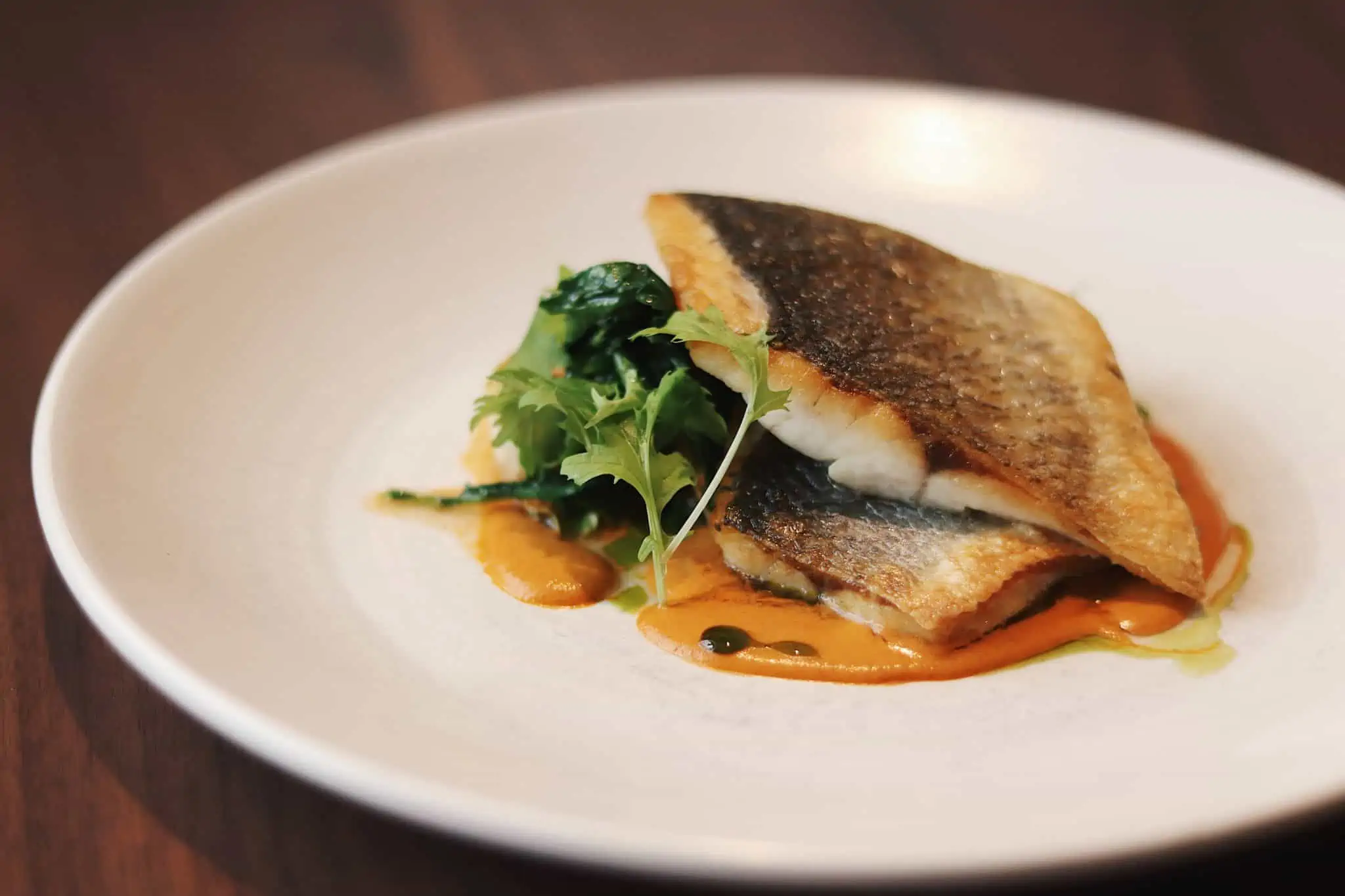 Decor-wise, the new restaurant will reflect the same aesthetic as Scarpetta's famous restaurants in New York City, Miami, Las Vegas and elsewhere, featuring natural materials and calacatta gold marble. Plus, if you want to enjoy the venue while taking in sea views, there will also be seating on the ship's Waterfront area.
"Onda by Scarpetta will be the perfect complement to the variety of spectacular offerings available on our soon-to-launch [ship], says Norwegian president and CEO Andy Stuart.
What Other Venues You'll Find On Board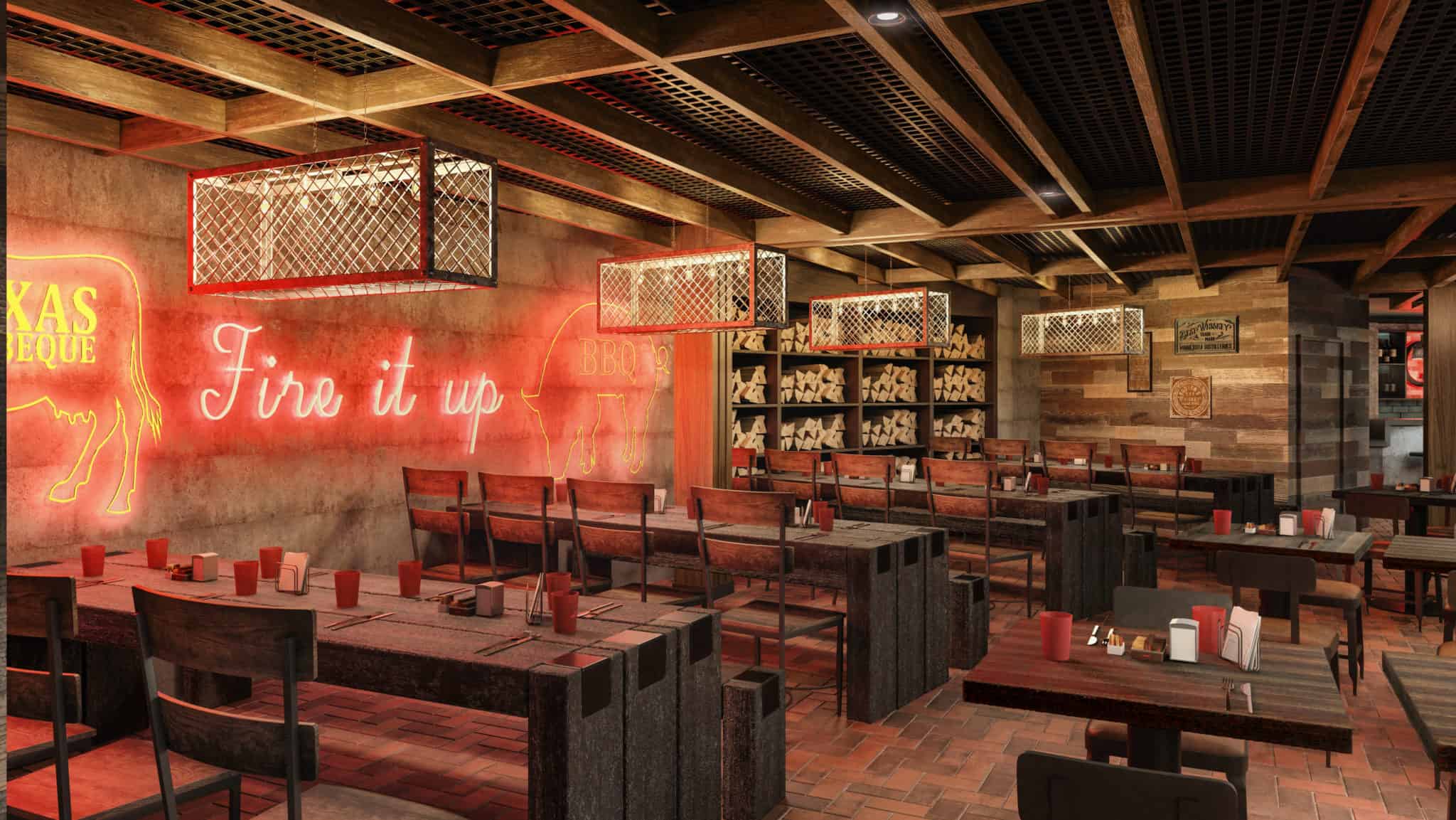 Meanwhile, look for a whole slew of places in which to grab a quick bite or enjoy a leisurely meal, not to mention bars at which to wet your proverbial whistle.
Some of the restaurants which will be featured onboard Encore will be longtime favorites among Norwegian fans (such as Cagney's Steakhouse), while others are much newer to the brand, including their Texas barbecue outlet, Q.
Other restaurants found on board include: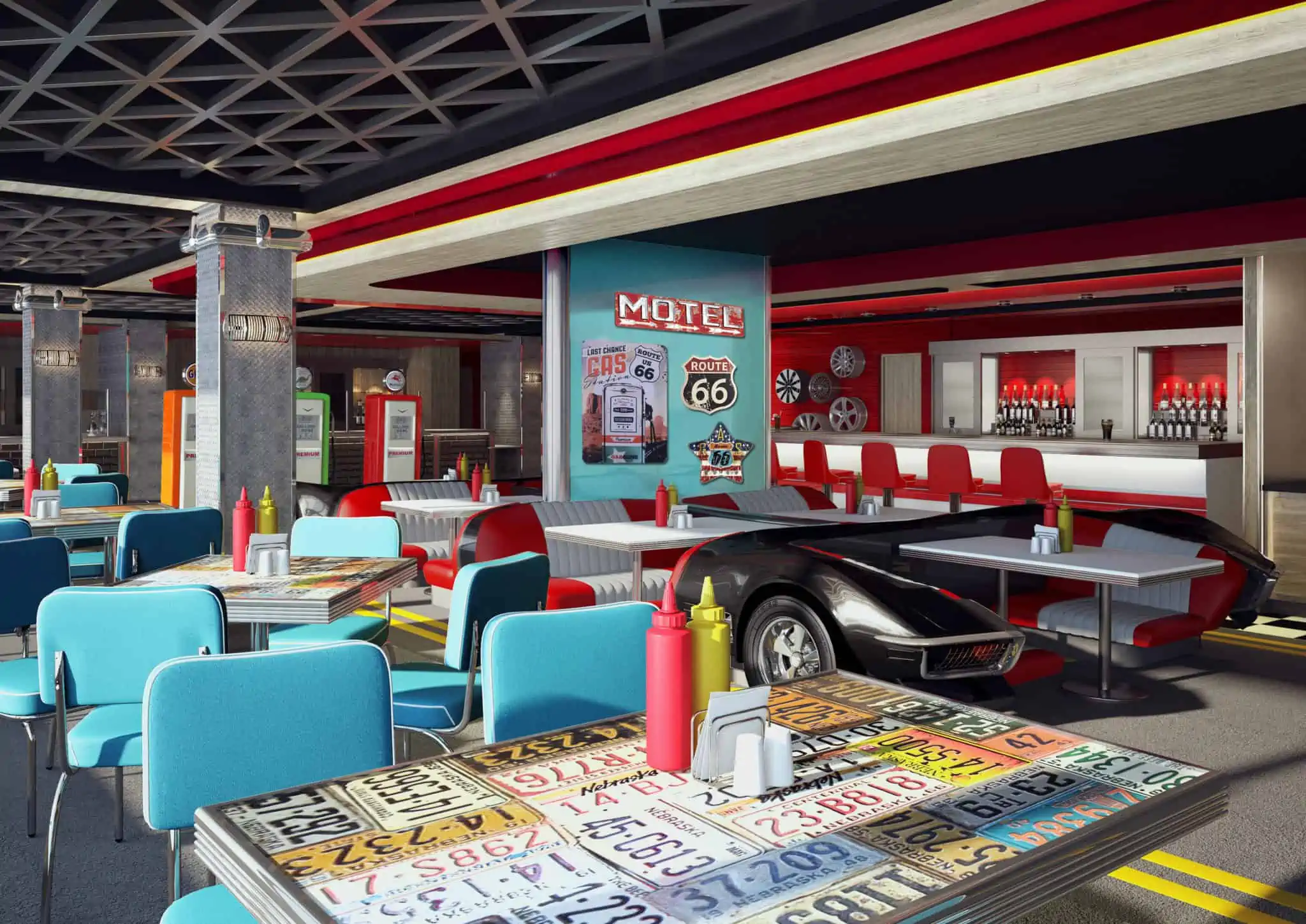 American Diner (featuring All-American classics)
Food Republic (think international tapas)
Le Bistro (Fine French cuisine)
Los Lobos (high-end Mexican offerings)
Ocean Blue (seafood)
Teppanyaki (dinner-and-a-show, Hibachi-style)
READ MORE: Norwegian's Teppanyaki Review
Want to finish your day off with a perfect dessert? Head to Coco's for ridiculously indulgent sundaes, milkshakes and more, or stroll out to the Waterfront and hit Dolce Gelato. You can also satisfy your sweet tooth at The Bake Shop, where you'll find all kinds of tasty treats.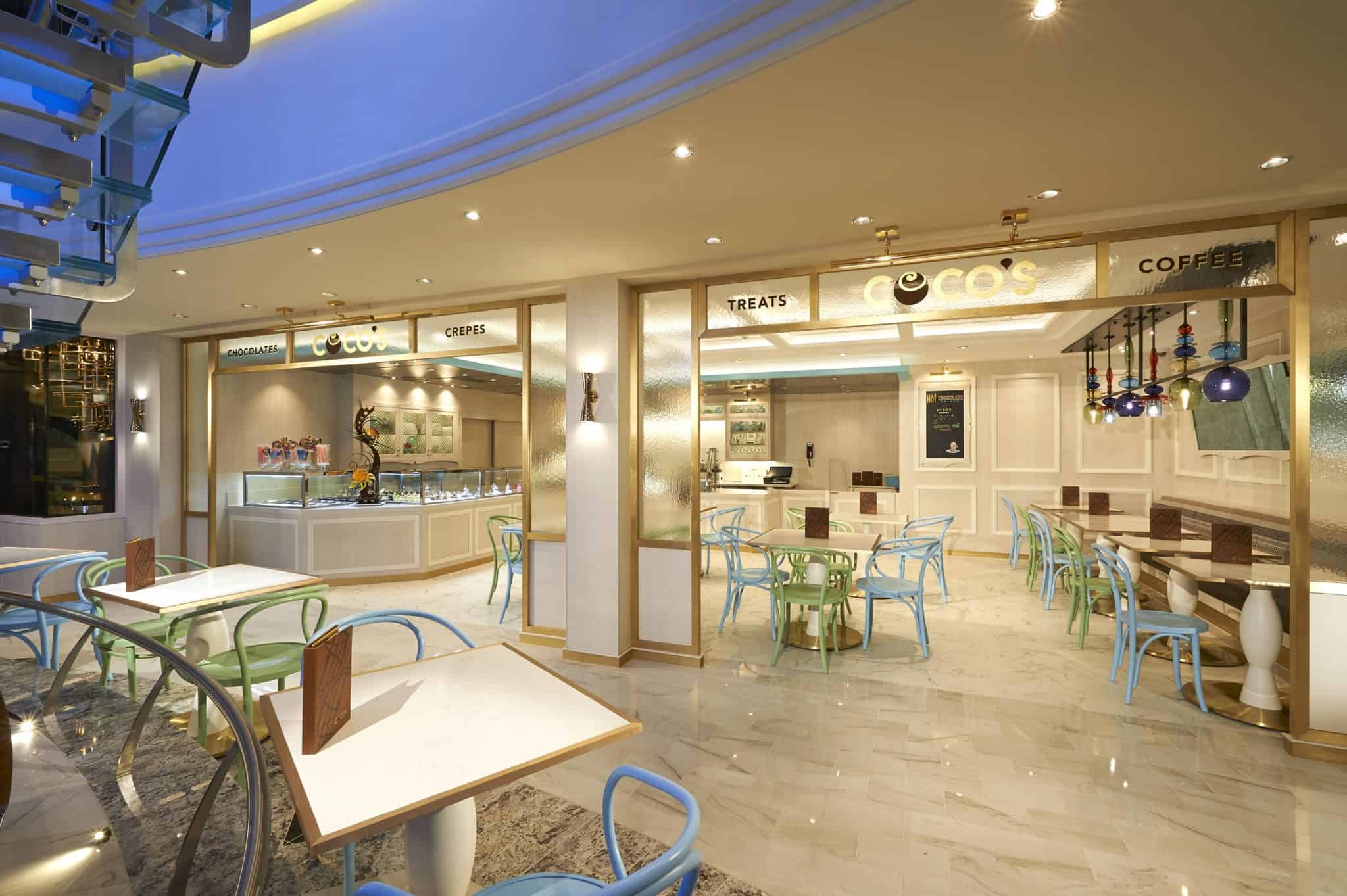 Barwise… well, let's put it this way: A pub crawl on the Norwegian Encore will almost undoubtedly result in a hangover! Instead, we suggest picking a few places to hit each day.
Among the watering holes fighting for your attention?
The A-List Bar (featuring high-end cocktails for that perfect pre-dinner drink)
The Cellars (a wine bar from the Michael Mondavi family)
The District Brewhouse (featuring 24 beers on tap and 50 different bottled brews from around the world)
Maltings Whiskey Bar
Mixx Bar
Skyline Bar
Sugarcane Mojito Bar
One interesting tidbit buried in the press info regarding the food and drink options onboard Norwegian Encore? The fact that the Vibe Beach Club — aka the for-fee adults-only retreat — will span two levels on this ship!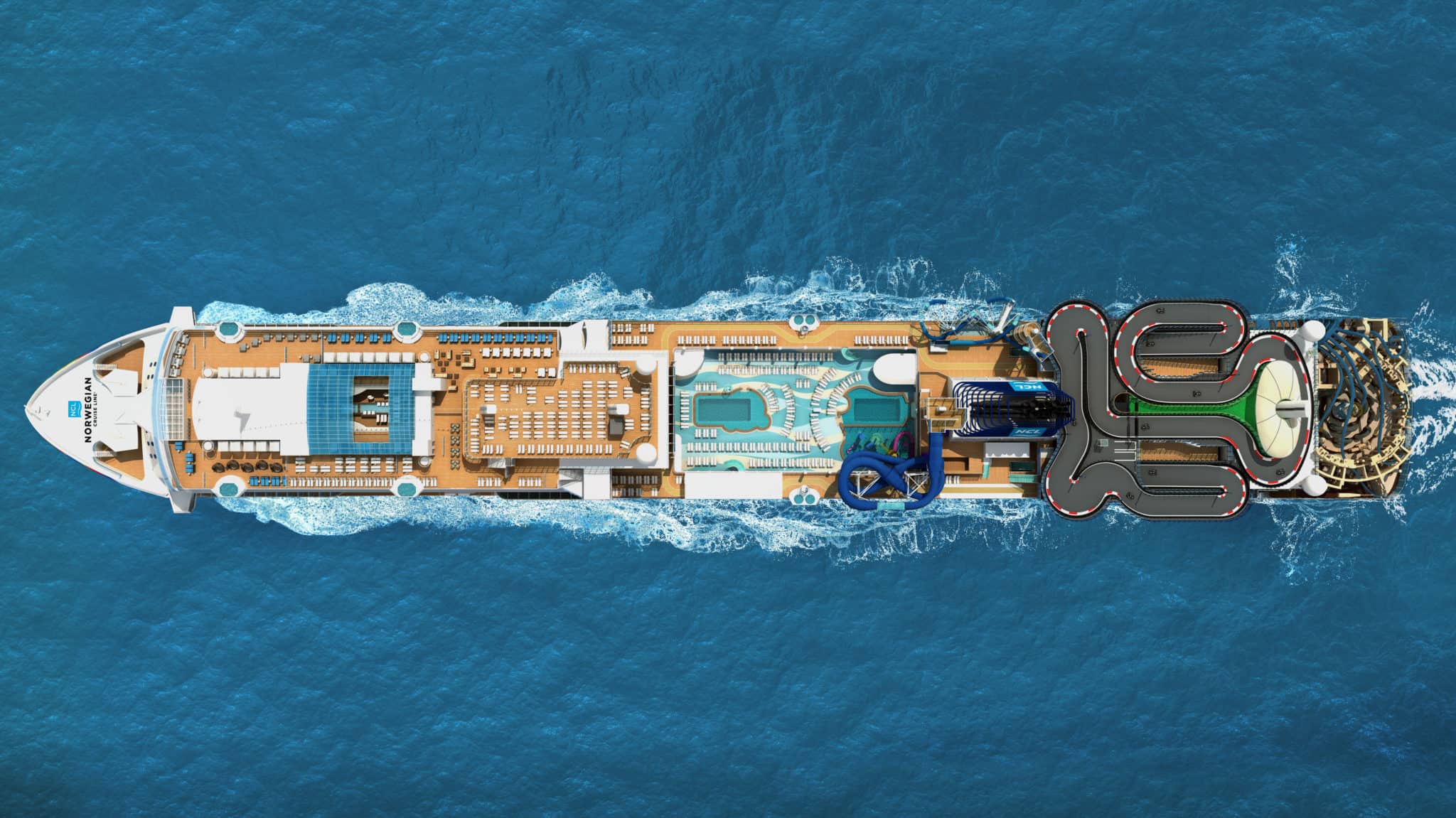 Following a 9-day transatlantic sailing from London to New York City on November 2, the Encore will then head to Miami for the winter. There, she'll do 7-night Eastern Caribbean sailings for the winter. Beginning April 22, 2020, she'll then sail from New York City to Canada and New England.
Norwegian Joy Tour (2019)