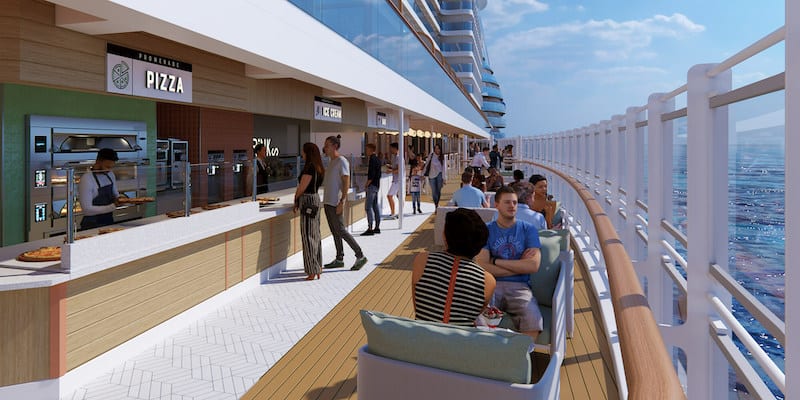 In addition to its record-breaking size, massive suites, and the geodesic dome that is a pool by day and stage by night, the new Princess ship, Sun Princess, will offer 29 new drinking and dining options.
Scheduled to debut in February 2024, the Sun Princess will be the first Sphere-class ship and the cruise operator's largest vessel at 175,500 tons. The company promises an exceptional gustatory experience that combines value and quality.
RELATED: Behind the Scenes Construction Photos of Sun Princess
According to John Padgett, the president of the California-based cruise line, "Outstanding food and drink at exceptional value are a cornerstone of the Princess experience. Our chefs will serve up vibrant flavors, pour perfectly crafted cocktails and provide personalized service that is second to none."
New Princess Ship Dining Venues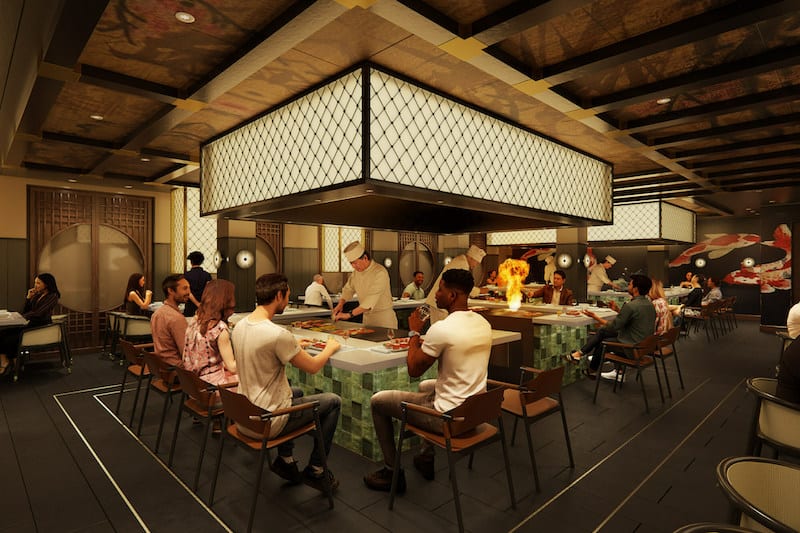 The Catch By Rudi. Named after award-winning chef Rudi Sodamin, this is the seafood restaurant for fresh oysters, calamari, mussels, and the day's catch.
Umai Teppanyaki. For those who fancy a dinner and a show, this Sun Princess exclusive venue offers fusion dishes and delightful performances from extraordinarily dexterous chefs. Stop by for filet mignon, green tea ice cream, and pork belly yakitori.
O'Malley's Irish Pub. Have a hearty meal with live music at O'Malley's. The reimagined Irish-style bar offers alcohol and meals like ribeye burgers, fish and chips, bangers, mash, and shepherd's pie.
The Promenade Grill and Bar. Enjoy al fresco dining with a California beachside feel at The Promenade. Grab a quick bite at its outdoor counters, offering tasty options like pizza, gourmet burgers, hotdogs, bagels, and ice cream.
Alongside these new establishments, you'll find old favorites such as Crown Grill, Sabatini's, Alfredo's Pizzeria, Kai Sushi, and Wheelhouse Bar. There will also be a selection of vegetarian and plant-based dishes.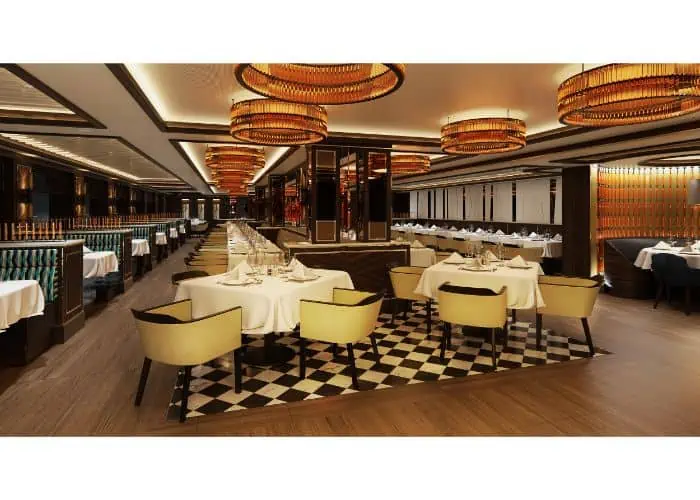 The LNG-powered cruise ship also boasts the Horizons Dining Room, spanning decks 6 to 8. The main dining room will feature breathtaking views and is designed to allow more natural light.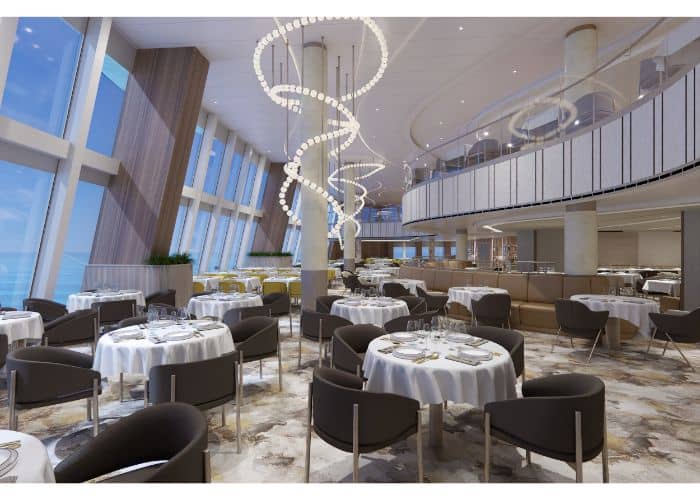 Each deck offers a different experience and a wide menu that includes smoked salmon omelet, Swedish pancakes, quinoa salmon poke bowl, Cobb salad, lamb leg provençale, cauliflower steak, and more.
Sun Princess' soon-to-be largest ship is currently being built in Malfacone, Italy as a collaboration between the cruise line and the shipbuilder Fincantieri.