Azamara Club Cruises is celebrating the addition of the new Azamara Pursuit to their fleet today. The line held a naming ceremony onboard the ship in Southampton, England, where the two godmothers – Ellen Asmodeo-Giglio and Lucy Huxley – christened the vessel.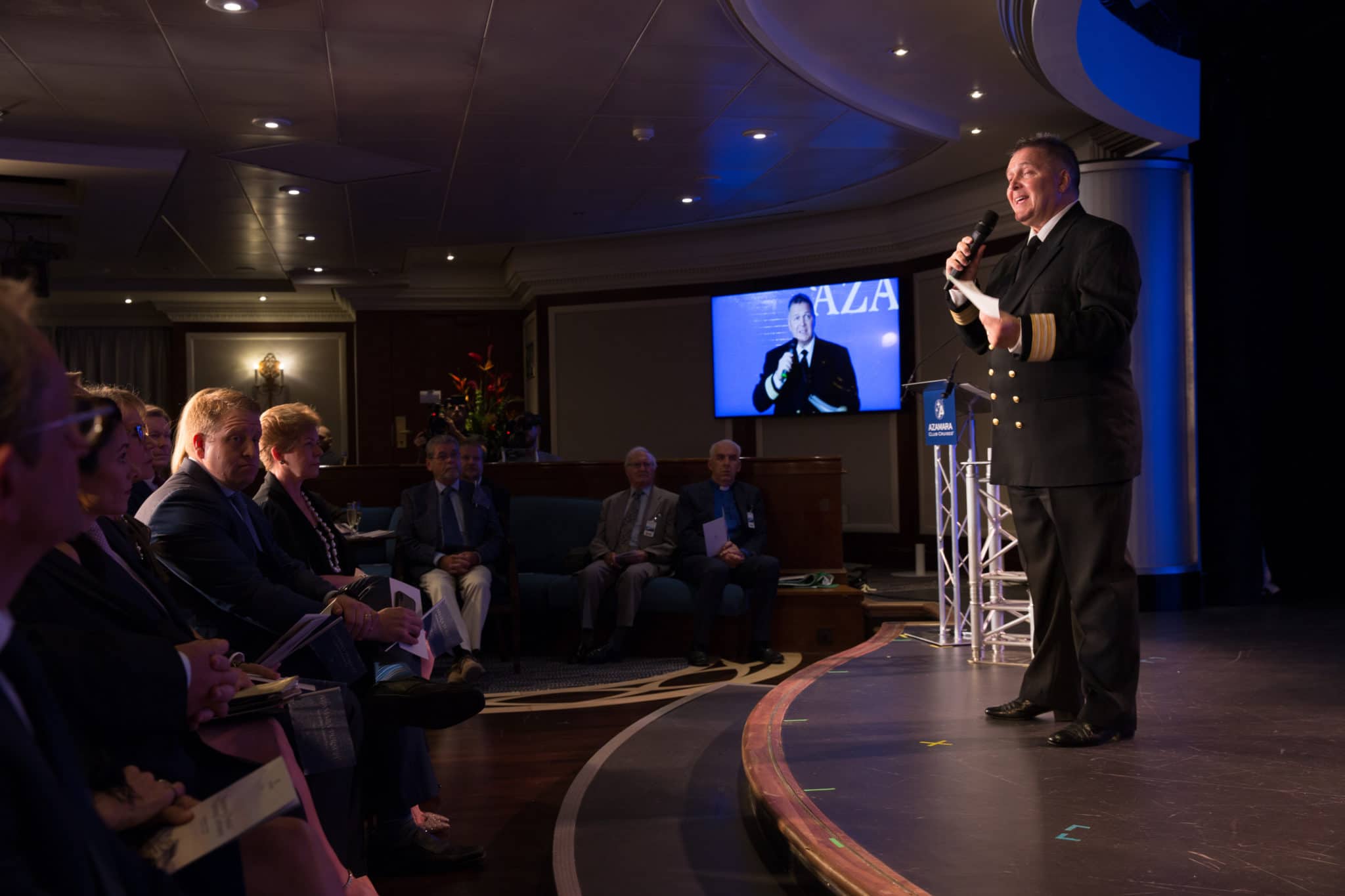 Following the ceremony, the ship set sail for a two-night voyage to Cherbourg, France to kick off the celebrations with an AzAmazing Afternoon event. Inspired by the line's AzAmazing Evenings – a complimentary excursion for guests to connect with a destination's culture and heritage – the afternoon was designed so that guests could truly dive deep into the town's personality and charm.
It began with exploring a French market that was constructed steps from the gangway, consisting of stalls selling flowers, cheeses, fresh fruits, pastries, French wines, baguettes, and more. Later in the day, the Main Hall at La Cité de la Mar was transformed into a cabaret house where travelers enjoyed performances by a 15-piece orchestra, dancers, a solo singer, and others.
Guests on the ship also got to choose from some special shore excursions. Experiences included viewing Bayeux Tapestry – which depicts the events leading up to the Norman conquest of England, and Panoramic Cherbourg – which offers views of the city's most historic landmarks.
The special cruise concluded with a White Night celebration where guests enjoyed a feast served poolside by Azamara's officers and crew before dancing into the night. Now, Azamara Pursuit is setting sail on a 13-night journey from Southampton to Barcelona, Spain.
Photos: Azamara Club Cruises