If you book a trip with Norwegian Cruise Line, expect to pay more for those "free" perks. For new bookings, the automatic gratuity the line tacks on to the Ultimate Beverage and Specialty Dining packages has gone up from 18 percent to 20 percent, effective immediately.
Details On The Gratuity Charge Hike
The latest increase in gratuities charges would be easy to miss if one wasn't looking for it. After all, the increase hasn't been publicized by the line, and it is being automatically added to the "perks" associated with Norwegian's popular Free At Sea program. Free At Sea offers a variety of perks to passengers upon booking, with how many are available to them based on the category of stateroom being booked. While the perks occasionally change, the Ultimate Beverage and Specialty Dining packages are almost always available, and each are incredibly popular. The service charge in question only shows up in the final stage of booking, where it is listed as "Choice Promo Srvc Chrg."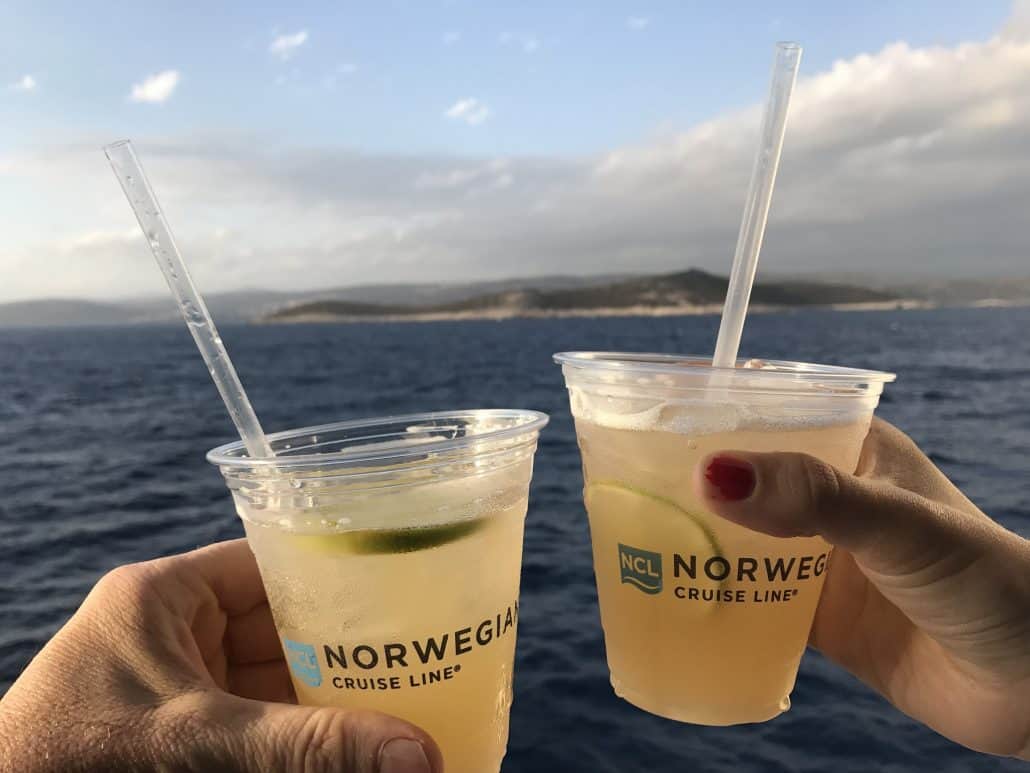 This comes on the heels of the recent decision to increase the per-day price of the package. Including gratuity, Norwegian's beverage package now runs over $100 a day tor those purchasing it outright as opposed to receiving it as a perk.
How much you wind up paying will depend on whether you choose one or both of the perks, as well as the length of your sailing. On a 7-day sailing, the 20 percent gratuity on the beverage package will now add $124.60 to your total bill, while the dining package (which on a week-long trip gives you the opportunity to dine in specialty restaurants for free on three of those evenings) will come with a total charge of $13.80.
Will Stateroom Gratuity Charges Be Next?
Of course, whenever you talk about gratuities, the mind of a cruiser instantly goes to the daily fee charged by most cruise lines and divided among the staff, including those behind the scenes. Currently, Norwegian's gratuity stands at $13.90 per (over the age of 3) per day. One of the first questions raised by cruisers across various social media forums was whether the line would next raise those rates as well. (This would likely impact not only NCL's passengers, but those on other lines as history has proven that when one line raises their daily gratuity rate, the others quickly follow.)
Does the increase in the gratuity charged to the beverage and dining packages impact your decision when it comes time to book a cruise?