I did two things on this cruise aboard the Norwegian Gem which I never really imagined I'd ever do. The first was two days ago, when I ziplined through the rainforests of St. Lucia. The second was early this morning, when I wound up having to visit the medical center.
This was not, as you might have guessed, how I intended to spend the morning.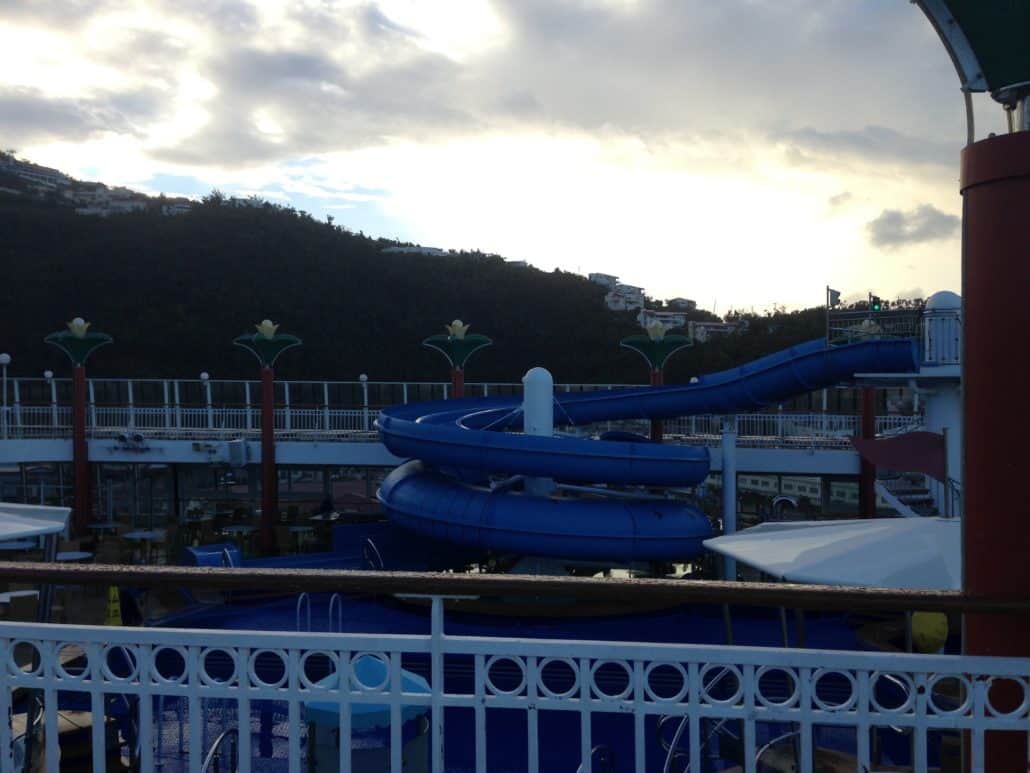 The original plan was that once we arrived in St. Thomas, I'd disembark early and head to the pier for my shore excursion, during which I'd take a catamaran to some exotic place and do a little snorkeling. Our time in St. Thomas was going to be very limited — the ship arrived around 7 a.m., and we were departing at 1 p.m., which meant even this snorkeling excursion would be cutting it close. (I'd booked it through the ship, so I wasn't worried about them leaving without me if for whatever reason we wound up running late.)
But everything changed when I woke up upon our arrival, looked in the mirror and realized there was something really wrong with my eye. Assuming I had pinkeye — and absolutely terrified I'd wind up quarantined to my room as a result — I made my way down to the medical center. (In a cruelly ironic twist, the medical center was located on deck 4… mere steps away from where people were disembarking to enjoy their day in St. Thomas.) The good news? I didn't have pinkeye. The bad news? I did have an eye infection that required treatment. (It's worth noting that I was up around 7 a.m. waiting for the medical center to open at 8:30 a.m., and as you can see in the below picture, the chair hogs had already staked their claim. I would return to this same spot about 2 hours later and those same chairs would still be staked out, nobody in them, nobody anywhere near them.)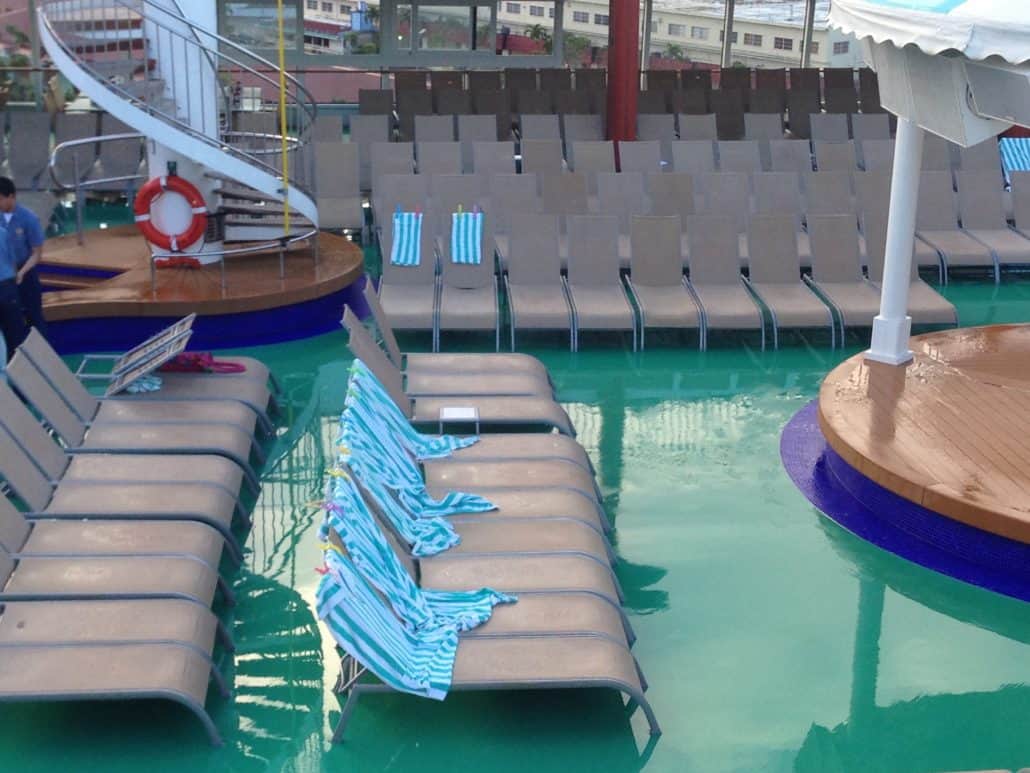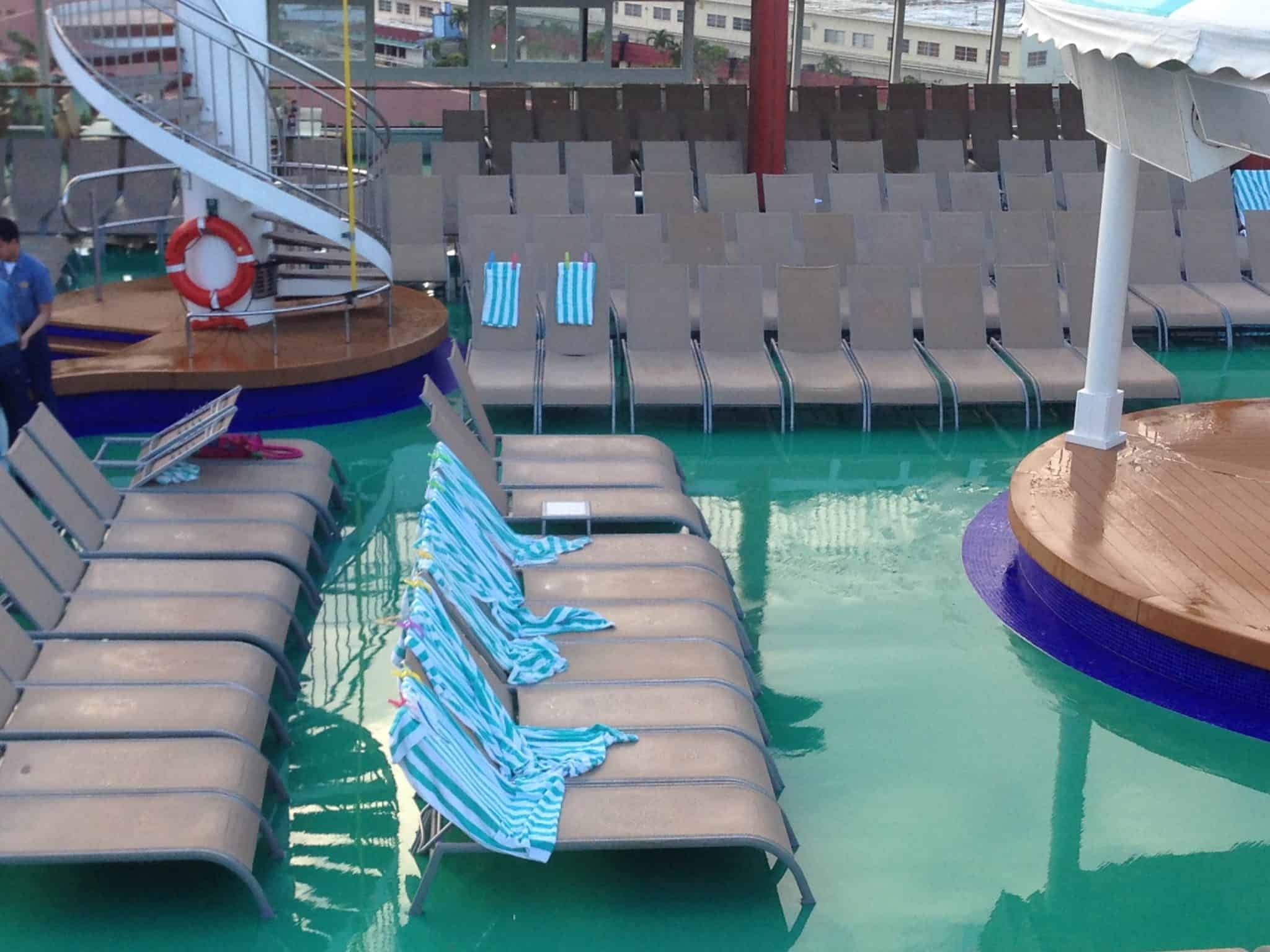 Now, I'm not a fan of going to the doctor under the best of circumstances, and having to do so on a cruise is definitely not the "best" of anything. But I will say the medical center staff was fantastic and made the entire process pretty easy. My eye needed a medication which, fortunately, they had available on board. The doctor thought it best that I skip snorkeling, however, so that was out. (Armed with a note from the medical center, a quick visit to the shore excursion desk and the charge for the cancelled daytrip was almost immediately processed.) Suddenly having a lot more time on my hands than I'd thought I would, I joined my friend Dianne for breakfast in Moderno.
Afterwards, I disembarked and wandered from Havensight, where the ship docked, to Charlotte Amalie. I'd been to St. Thomas years ago when friends and I rented a villa for a week, and had fond memories of Charlotte Amalie's shops and restaurants. Wandering the alleyways, I found all kinds of wonderful stores and cute restaurants. I sort of wanted to sit in one of the cute cafes and have a few drinks, but it was still early in the day and the ones I really liked weren't even open, let alone serving alcohol.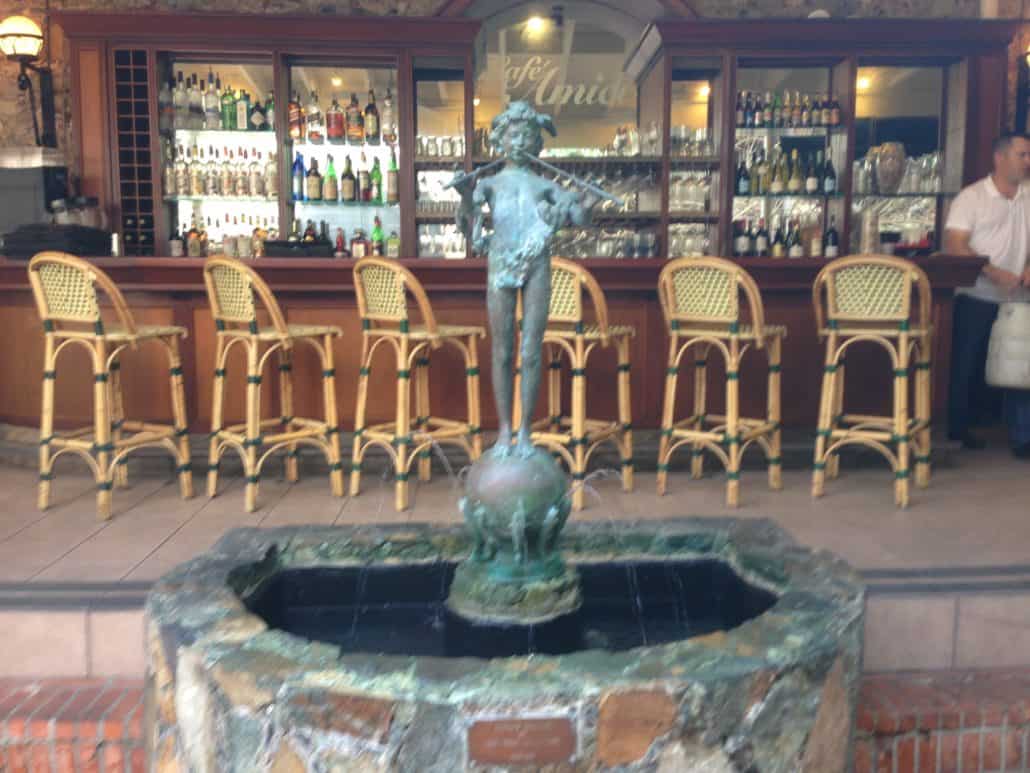 One thing I'd hoped to do in St. Thomas was take the tram to Paradise Point, a spot I loved visiting a decade earlier. Unfortunately, the sky ride was out of commission, as it had been since the hurricanes hit the island in the fall of 2017. (I'm happy to report that only a week or so after our ship's visit, the Sky Ride re-opened for visitors!)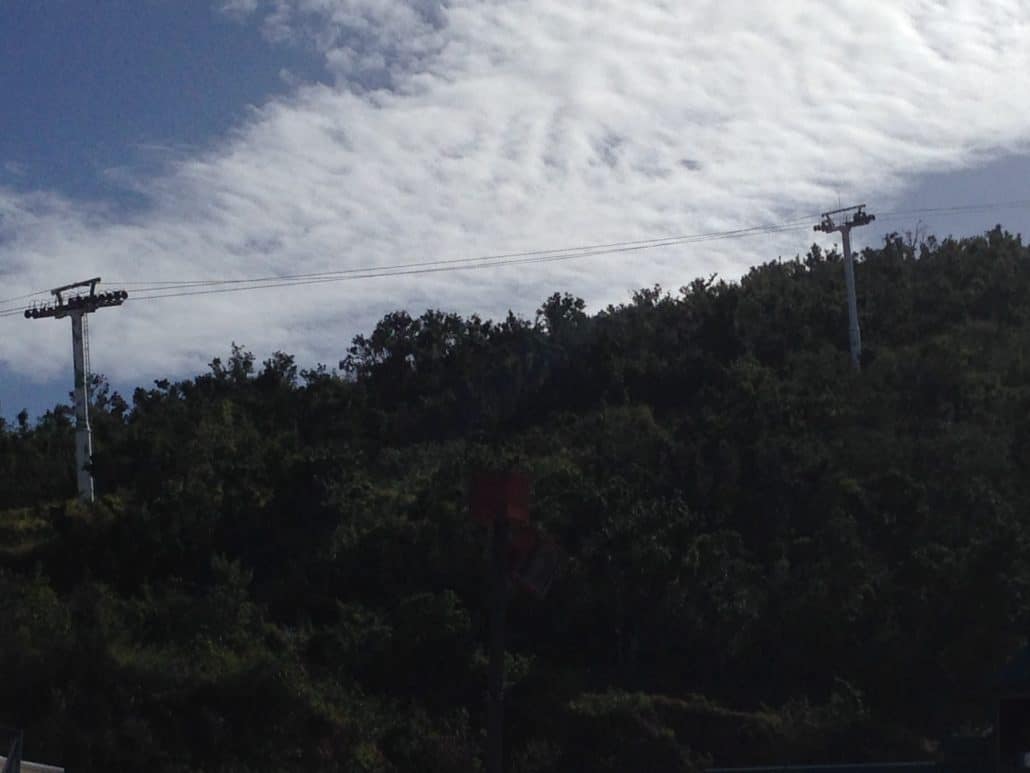 I'm not a photographer by nature — as you may have noticed, based on the quality of my pictures from this trip. But wandering the streets of Charlotte Amalie made me want to be a better one. Everywhere you look, there is something interesting. (At least everywhere that isn't housing a jewelry store… seriously, how many of them are there here? Do people really buy enough to keep all these places in business?) Bright colors, cool shops, hidden alleyways. It's just a fantastic spot for aimless wandering… which is what I did for several hours.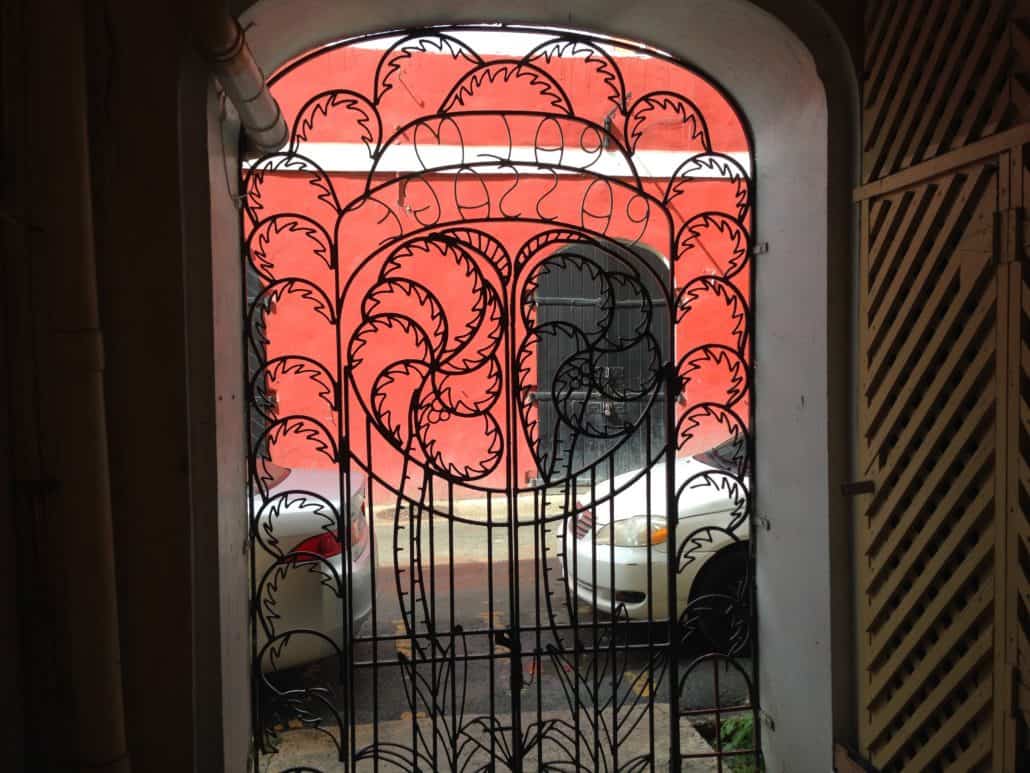 Eventually, I wandered back to the ship and headed to the Great Outdoors bar, aka my home away from home on the Norwegian Gem. The bartenders here can get incredibly busy, but they always make time to smile and chat with their regulars. By two or three days into this trip, Simon (pictured below) had become for me what Norwegian refers to as a Vacation Hero.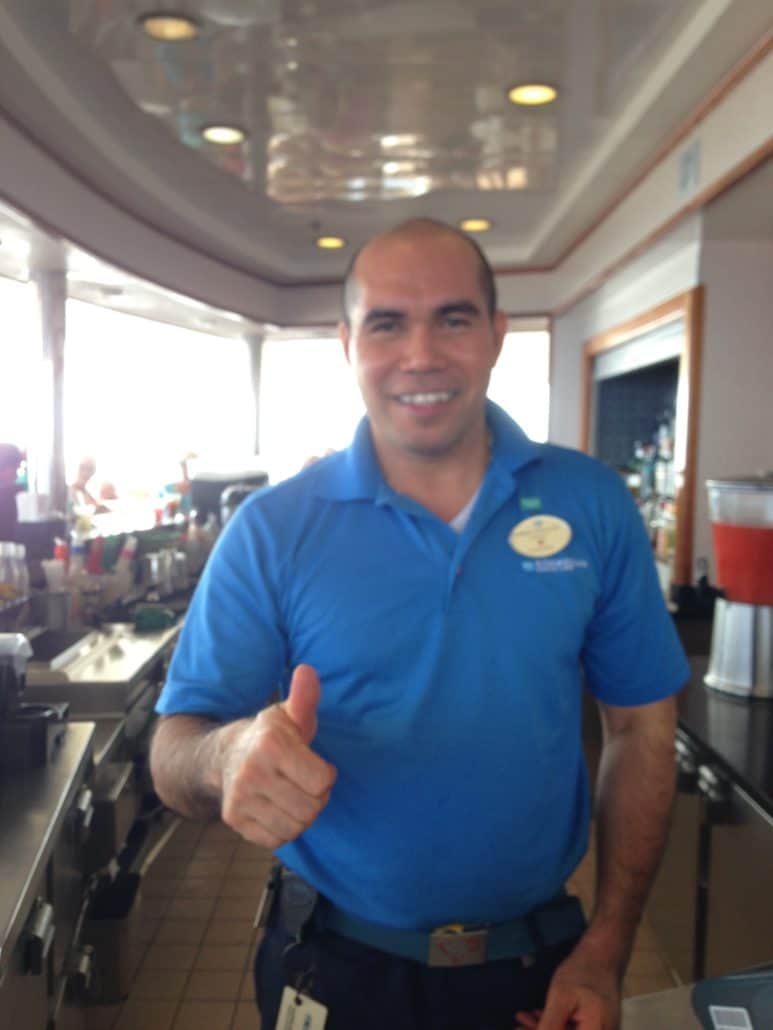 He's as quick with a smile as he is with a drink… and on this particular afternoon, as several of us who'd become big fans of his gathered for cocktails while the ship sailed away, Simon helped me to get pretty buzzed. How buzzed? Well… I wound up going to the casino around 4 p.m. … where I sat at one of my beloved Lock & Link Diamond machines (I suspect that if I could, I'd marry one of these amazing slot machines!) until nearly 2 a.m.  I skipped lunch and dinner, not wanting to give up the machine. I played that machine so long I got sober… and then got tipsy again… and then sober again. I had an amazing server in the casino who would, every few drinks, bring me a bottle of water and insist I hydrate.
It was definitely the best night of the trip, casino wise… and yes, I wound up walking away with money!
Drink Of The Day: Daydreamer Daiquiri. Weirdly, on day 8 they went back to the beginning… as if there aren't more than 7 drinks to cycle through! (Based on the number of cocktails I tasted on any given day, I can attest to the fact that this definitely isn't true!)
High Point of the Day: The casino was very, very good to me. Not handpay good, but good enough that I walked away very happy.
Low Point of the Day: I'd really, really been looking forward to going snorkeling, so having to miss it was a bummer. As was the $600 bill for my visit from the medical center. Yes, I have travel insurance which will cover it, but ugh… the paperwork!