Norwegian Cruise Line has announced new details about the spa and fitness offerings that will be available on it Prima-class ships Norwegian Prima and Viva.
The vessels will include the cruise industry's first charcoal sauna at sea, as well as a two-story indoor spa waterfall.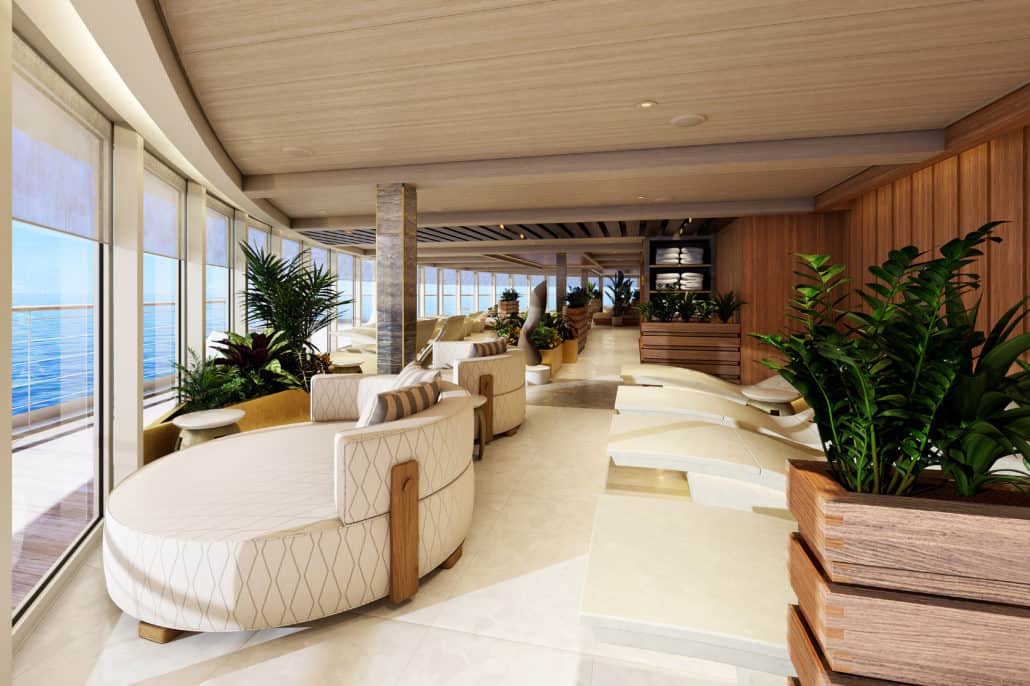 Charcoal Sauna
Derived from Japanese and Korean wellness practices, the charcoal sauna uses a radiant heat system with an outer charcoal layer to reach temperatures between 86 and 122 degrees Fahrenheit.
The sauna will help boost circulation and metabolism, while also removing toxins from the body. It will also help treat muscle stiffness and tension, including relief from backaches, headaches, and arthritis.
Thermal Experiences
The charcoal sauna is one of many thermal spa offerings in the Mandara Spa. Salt and steam rooms will also be available, as well as an ice room, experiential showers, a floatation salt pool, and an infrared sauna.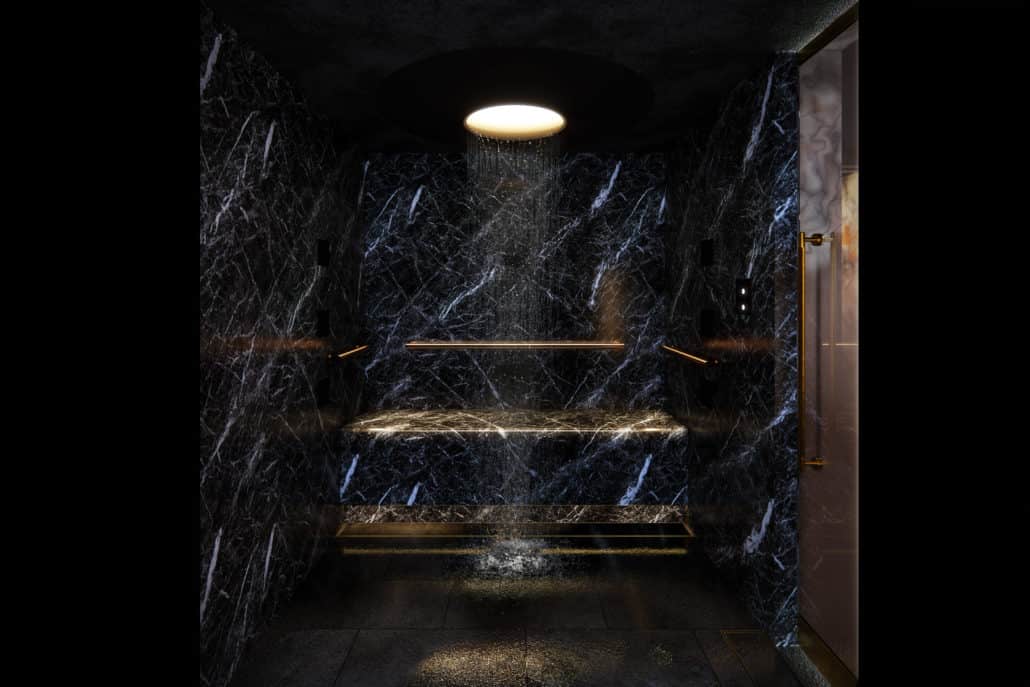 MORE: Cruise Lines Need To Stop Playing The Daily Gratuities Game
New Services
Norwegian Cruise Line will also introduce several new spa services on these ships, including two new beds from the Gharieni Group — the Gharieni Welnamis and Gharieni Wellmassage5D.
The Welnamis bed uses Binaural Acoustic & Dynamic Stimulation, a computer-controlled acoustic and vibrational therapy that trains the brain to relax and benefit from deep relaxation techniques.
The Wellmassage5D bed provides a whole-body massage experience utilizing eight pre-programmed positions and the brand's "Signature Treatment" technique.
Other new services in the spa include Ocean Spa Wave Massage, Musclease Aroma Spa Ocean Wrap, Cellutox Aroma Spa Ocean Wrap, and the Zero Gravity Wellness Massage.
The Mandara Spa will also include a relaxation area with 22 hot stone loungers. 28 spa balcony staterooms will be available on each ship, providing premium access to the spa and its thermal suite.
Indoor Waterfall & Fitness Center
At the spa, guests can visit either the Vitality or Salt Floatation Pool where they can enjoy the sounds of the two-story indoor spa waterfall. This space also features a marble spiral staircase.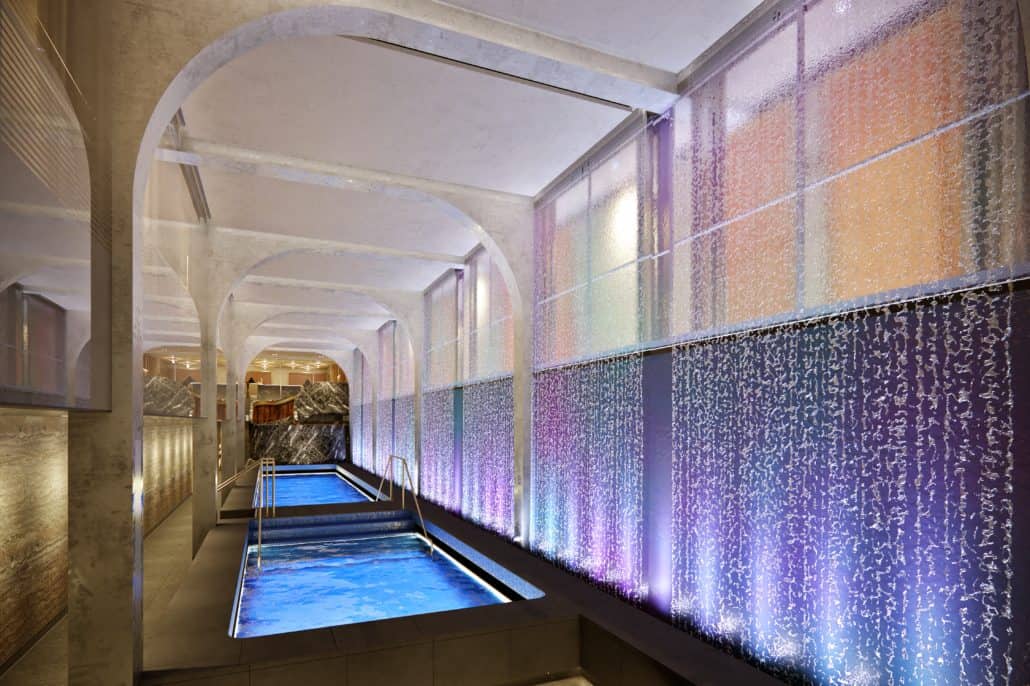 The Pulse Fitness Center will offer 270 degree views of the ocean from its new location at the front of the ship. It will include an all-new Performance Recovery room and an engaging wellness experience using Hyperice products in workshops, group fitness classes, and services.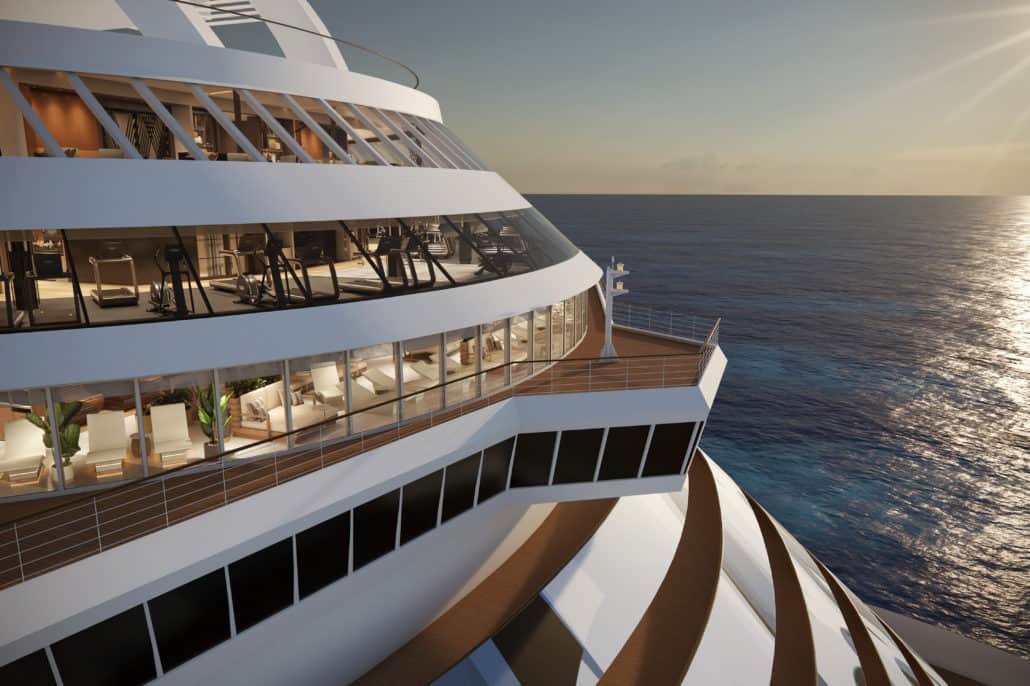 Returning Favorites
Norwegian Prima and Norwegian Viva will include guest-favorite spa and fitness amenities, including the Vitality Pool, steam sauna, and Finnish sauna. Services such as massages, acupuncture, manicures, pedicures, facials, and more will be available.
The Pulse Fitness Center will offer state-of-the-art equipment, as well as yoga and spin classes.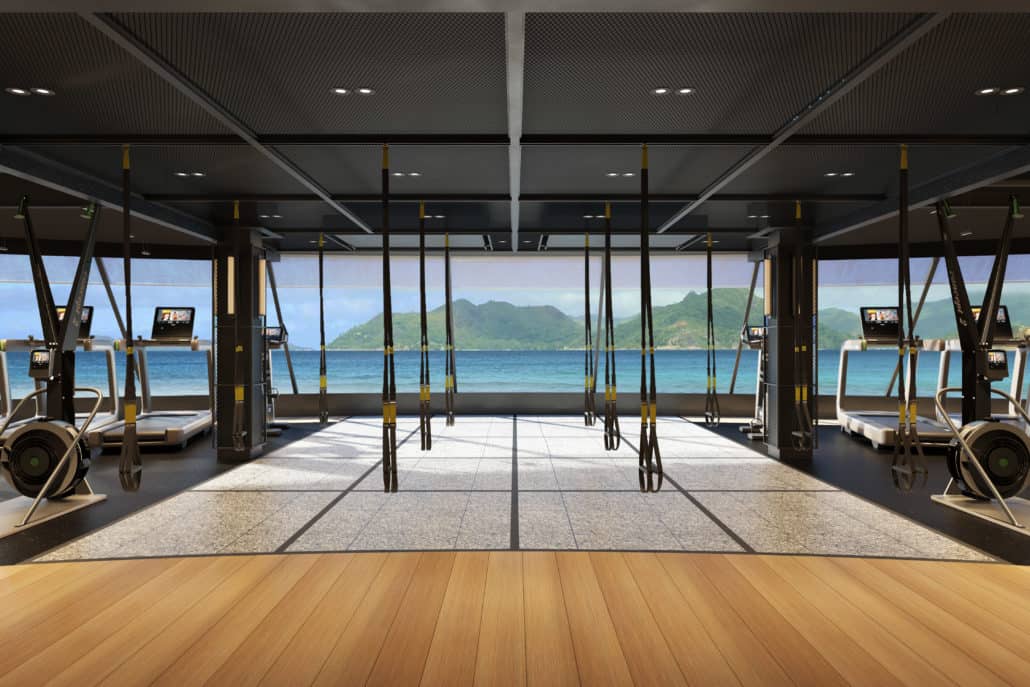 READ NEXT: After 9 Years, Carnival Corp. CEO Will Step Down