With the debut of Norwegian Cruise Line's newest ship rapidly approaching, the company has announced that there will be at least one big change to the onboard entertainment offered.
Norwegian Viva Entertainment Change
In a letter to travel partners and guests booked aboard the inaugural sailing of Norwegian Viva, the line revealed that "Beetlejuice: The Musical is not quite ready for your voyage."
While details were few, the letter said that "due to some delays in production, the entertainment team will not be stage-ready in time for your sailing."
They went on to say that "there will be plenty of programming and entertainment options on board." The current lineup includes the jukebox musical "ICONS" — described as "a concert experience featuring songs from musical legends from Dolly Parton to Lady Gaga — as well as a variety of shows in venues such as Syd Norman's Pourhouse.
Norwegian Makes Entertainment Cuts
Over the past few years, Norwegian's ships have featured several productions of Broadway shows, including Jersey Boys, Rock Of Ages, and Priscilla: Queen of the Desert. With the launch of Viva's sister ship, Prima, Norwegian not only staged a Summer: The Donna Summer Musical production but hired former American Idol contestant Kimberly Locke to head the cast. In addition, they introduced a new style of theater which, after each night's performance, could transform into a nightclub fashioned after Studio 54.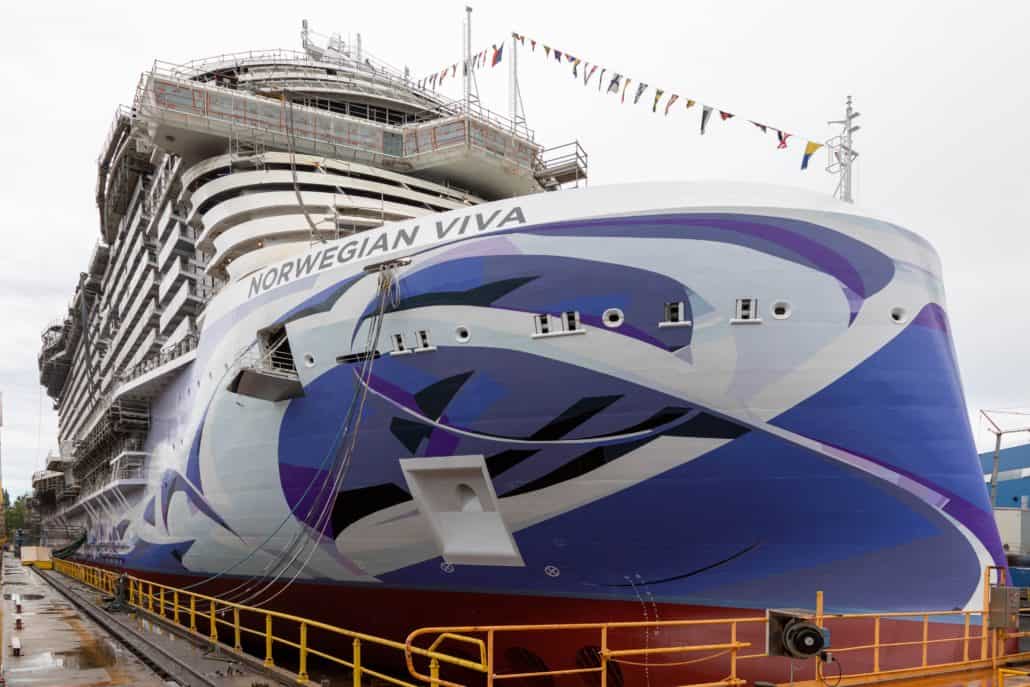 That said, recent months have seen the line informing guests and cast members that several of these big-ticket shows — including Broadway hits Footloose and Six would be shuttered in the coming months. This was done as part of a larger restructuring of the line's entertainment offerings. It is expected that several of these shows — with expensive licensing fees — will be replaced with cheaper-to-produce jukebox musicals, which typically use a tenuous-at-best story or theme to link together a selection of songs.
Following her debut, Norwegian Viva will offer Greek Isles and Mediterranean voyages through November before heading across the Atlantic to her homeport in San Juan, Puerto Rico, in December for a season of sailings in the Caribbean. So far, no word on when Beetlejuice will be ready for its at-sea debut.
Go Deeper: 2025 Norwegian Viva Schedule Detailed