The skyline of New York City was the backdrop as Oasis of the Seas set sail on a six-night test cruise from Cape Liberty in Bayonne, New Jersey yesterday. Volunteer passengers included travel advisors, Royal Caribbean employees, and some lucky cruise lovers.
Once the largest cruise ship in the world, Oasis is the last of Royal Caribbean's four Oasis-class ships to resume operations. Harmony of the Seas, Allure of the Seas, and Symphony of the Seas — the latter of which is the current 'world's largest cruise ship' titleholder — have all restarted operations in the past few weeks.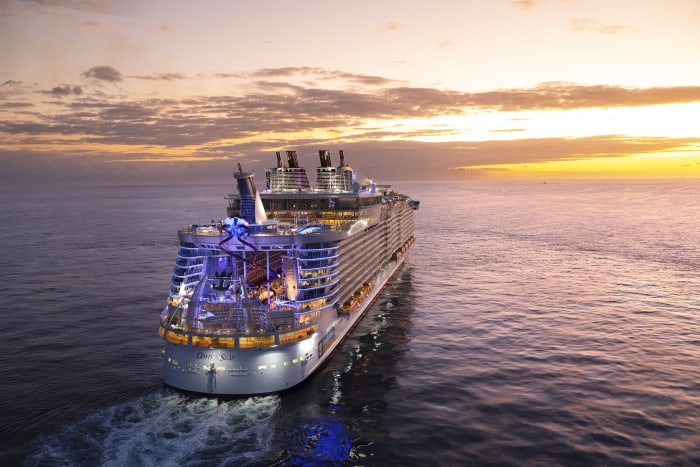 The test cruise marked the long-delayed debut of the 226,838 gross ton, 5,606-passenger Oasis of the Seas style="font-weight: 400;"> as the largest ship to ever cruise from the New York City area. The line originally planned to base the ship there beginning in 2020, but the global pandemic got in the way.
READ MORE: Oasis of the Seas Returns After $165 Million Makeover
Most of the voyage will be at sea, with the only stop at Perfect Day at CocoCay in the Bahamas. If the simulated voyage is able to successfully test onboard health protocols to the satisfaction of the Centers for Disease Control and Prevention, Oasis will offer its first cruise with paying passengers on September 5.
A series of seven-night sailings will follow, with stops at CocoCay and Nassau in the Bahamas and Port Canaveral, Florida. 
The CDC offered cruise lines two choices for restart. The first option came with a stipulation that at least 95 percent of passengers and 98 percent of crew members be fully vaccinated. In that case, ships could begin sailing with paying guests without having to conduct a simulated voyage. The second option is to perform a test voyage with volunteer passengers and CDC officials onboard.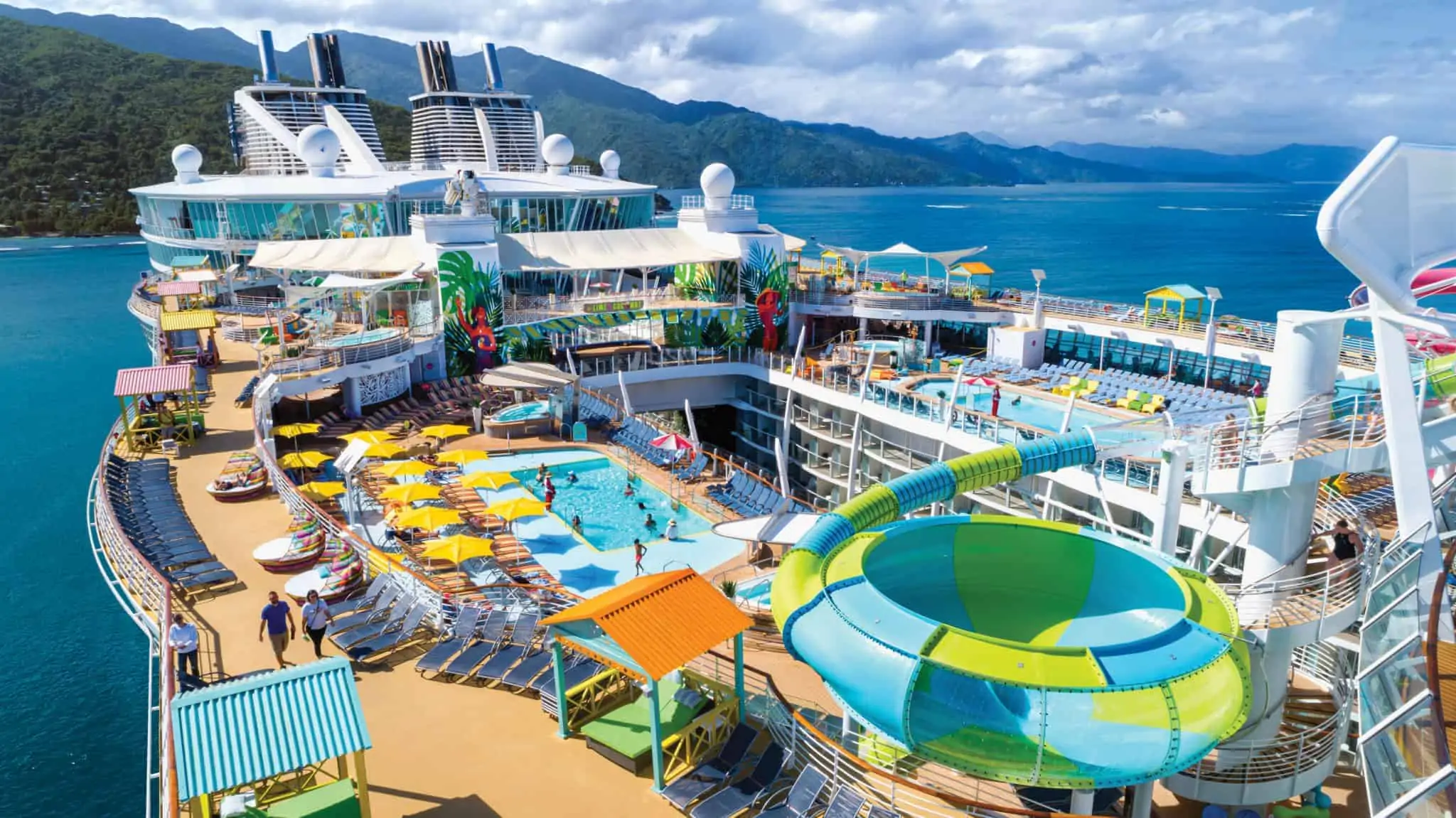 Royal Caribbean chose that option for several of its ships, saying that families with children too young to be vaccinated against COVID-19 represent a critical segment of its passenger base.
Several Royal Caribbean cruise ships have won approval from the CDC to restart sailings following their test cruises, including fellow Oasis-class ships Allure of the Seas and Symphony of the Seas.
Under current Royal Caribbean protocols, all passengers aboard Oasis, regardless of vaccination status, had to take a COVID test before the cruise. They will be required to wear masks in public areas except in designated vaccinated-only areas. And, along with the rest of the Royal Caribbean fleet, Oasis will restart at significantly less than its maximum occupancy.
READ NEXT: Royal Caribbean Reveals When Remaining Cruise Ships Will Sail