In the wake of 23 passengers being removed from the Carnival Legend for having allegedly taken part in numerous fights, some cruisers are asking that Carnival Cruise Line compensate them for what's been dubbed as the "cruise from hell." And while Carnival has offered all of the passengers a 25 percent credit toward a future cruise, many feel that's simply not enough.
His Proposal Was Interrupted!
The Daily Telegraph reported the story of Michael Barsoum, who'd planned to propose to his girlfriend, Mary, during the 10-day cruise. Instead, his big plans were waylaid by the rampaging family who turned the lives of many passengers upside down. Rather than pop the question, he found himself trying to help innocent people who were being caught up in the wave of violence perpetrated by a disruptive family.
"Women and children were getting pulled into the fights," Barsoum explained. "I was punched in the face trying to protect my fiance."
With his big, romantic moment "ruined forever," he is among those asking for compensation. "I want my money back," he said. "I want a complete refund."
Further Details Emerging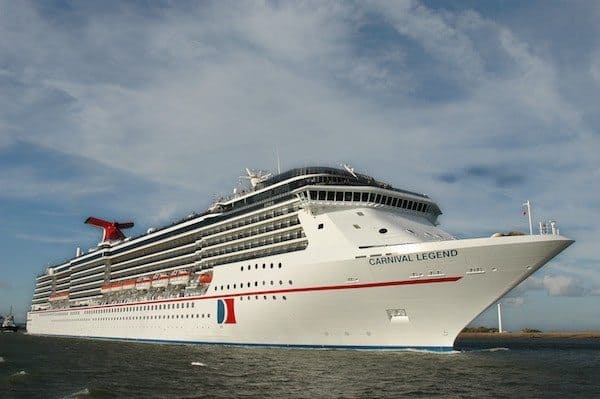 Friday, 23 passengers — most if not all of whom are reportedly members of an extended family — left the ship. Most were forcibly removed, although a few chose to disembark when their family members were removed. Although both Carnival and the police are investigating the incident, no one was charged.
As late as Sunday evening, new details were still emerging from various sources. Passenger Lisa Bolitho told the Australian Associated Press that in response to repeated complaints about the violent family, "The captain said, 'What do you want me to do about it… throw them overboard?"
After several skirmishes broke out, including one on the pool deck, the Washington Post reports that "a massive brawl broke out in the ship's nightclub." And while it was not clear who provoked the fight, Carnival went on the record to say that the aggressive family group "physically attacked other guests."
Still other reports claim that security guards brandished broken bottles at the aggressive passengers and tried to prevent others from shooting video of the various incidents. Several videos appear to show security guards taking violent action against passengers. "The actions seen on the video by our security team are not in line with our Carnival values and policies," a spokeswoman told the Washington Post. "We are conducting a full investigation and will take appropriate corrective action as necessary."
Should Carnival offer passengers a full refund?