It wasn't until after I was already dating my now-husband in my early twenties that I learned you could get married on a cruise ship, and I grew up with a travel agent for a mom.
I loved the idea. I was not a bride who wanted to spend hours upon hours planning her wedding and pouring over details like the color of table napkins. The idea of spending my weekends dragging my fiance around to visit venues and taste cakes had no appeal to me. I just wanted to get married, and I did not want to spend a fortune doing it either. If there was anything I wanted, it was that I wanted my wedding to be fun.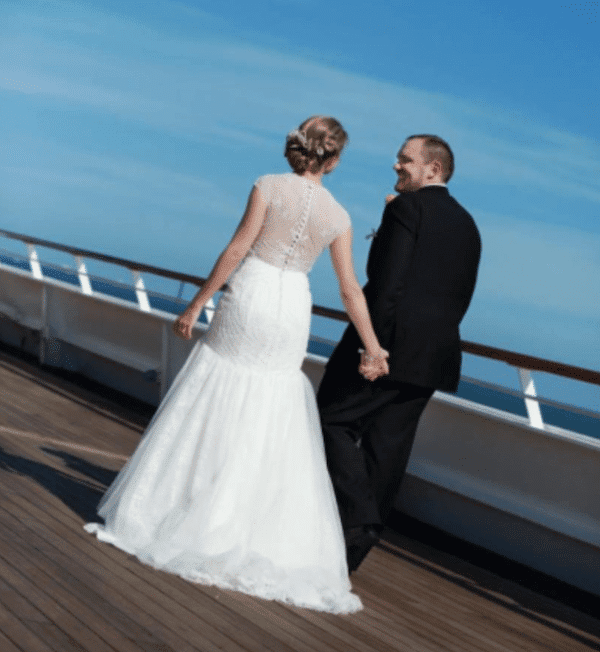 So, it was only fitting that we chose a Carnival Cruise Line wedding. To my surprise, there were several wedding packages to chooses from, including a wedding on the beach in an exotic port of call or an embarkation day shipboard wedding. We chose the latter so that friends and family who couldn't join us on the cruise would be able to attend. This was best for us too since both my husband and I grew up in the Houston area about an hour from Galveston.
Despite the ability to get on and get off, 27 wedding guests booked with us and sailed along on a 7-night cruise on Carnival Freedom to Montego Bay, Grand Cayman, and Cozumel. We were shocked and elated over how many people joined us. And for anyone thinking "why would you want all those people on your honeymoon?", we thought of it more as a 7-day-long wedding celebration than a honeymoon.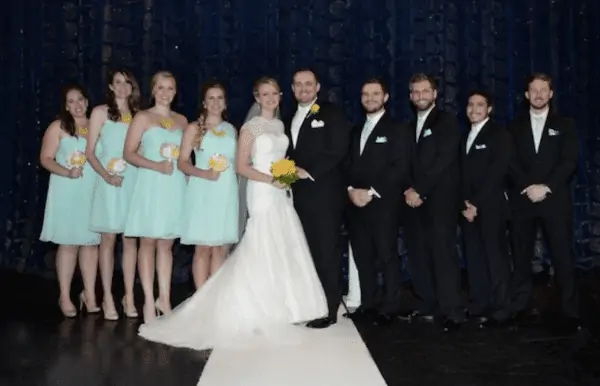 While you can have an unlimited amount of sailing guests at your wedding, Carnival allows up 50 non-sailing guests to board the ship for the day to attend the wedding and then disembark before the ship leaves port. So, in total we had close to 80 guests at our wedding. This option was important to us, because we had a lot of extended family who traveled from different states to attend the wedding but couldn't stay on for the cruise.
One of the best parts of the planning process was that, as I like to joke now, "all I had to do was show up and look pretty." You can plan as much or as little as you like. For example, for music you can choose to have a DJ who will play your choice of genres, or you can bring your own music and Carnival will provide an emcee. You can choose to bring along your own minister, or Carnival will provide one for you. Also, Carnival provides some of the flowers, like the bridal bouquet and groom's boutonniere, but you can choose to purchase extras to enhance your wedding. They even have vows to use if you'd like, or you can write your own. They truly let you customize your special day as much as you'd like, and they're always happy to accommodate.
Read More: What's It Like To Get Married On A Cruise Ship?
For the most part, though, Carnival took care of everything. They provided the three day-of wedding planners who told our guests where to go, they baked our four-tier customized wedding cake to our request (four layers with four different flavors!), and they handled the open bar, champagne toast, and customized hors d'oeuvres as well. Our photographer, who also doubled as our videographer, was even included in our wedding package. (Purchasing the pictures and video was separate.)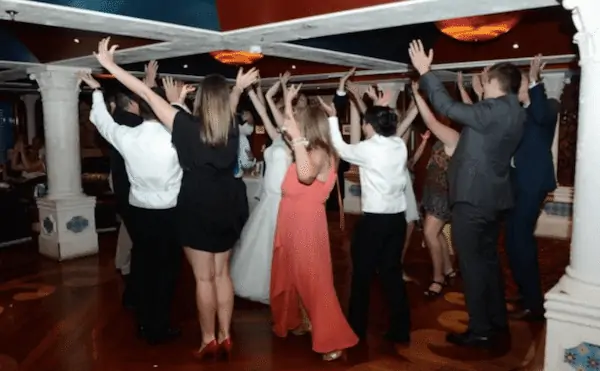 The best part? All of this – yes, all of it – was included in our wedding package. There were no "extras" besides the option for tuxedo rentals through Carnival (we passed on this) or the option to enhance the floral package, but even still Carnival already provided the basic flowers. If you choose a port day wedding, there are options like hair and makeup services to add on as well. But otherwise, everything – venues, photographer/videographer, minister, open bar, food, wait staff, emcee and music, wedding planners – was included in our wedding package. All in all, the wedding itself was less than $2,250. (This price does not include the cost of our stateroom, because of course we were cruising too!) In fact, the pictures and video package purchased after the wedding cost even more than the wedding – but it was still less expensive than anything comparable I'd found on land. And still more money was spent on other things, like my wedding dress, hair/makeup, invitations, bachelorette party, etc., than on the wedding itself.
But regardless of the all the perks like the ease of planning, low cost, and the incredibly unique venue, what made me happiest about booking a cruise wedding with Carnival is that they made sure my wedding was fun, which is exactly what I wanted it to be.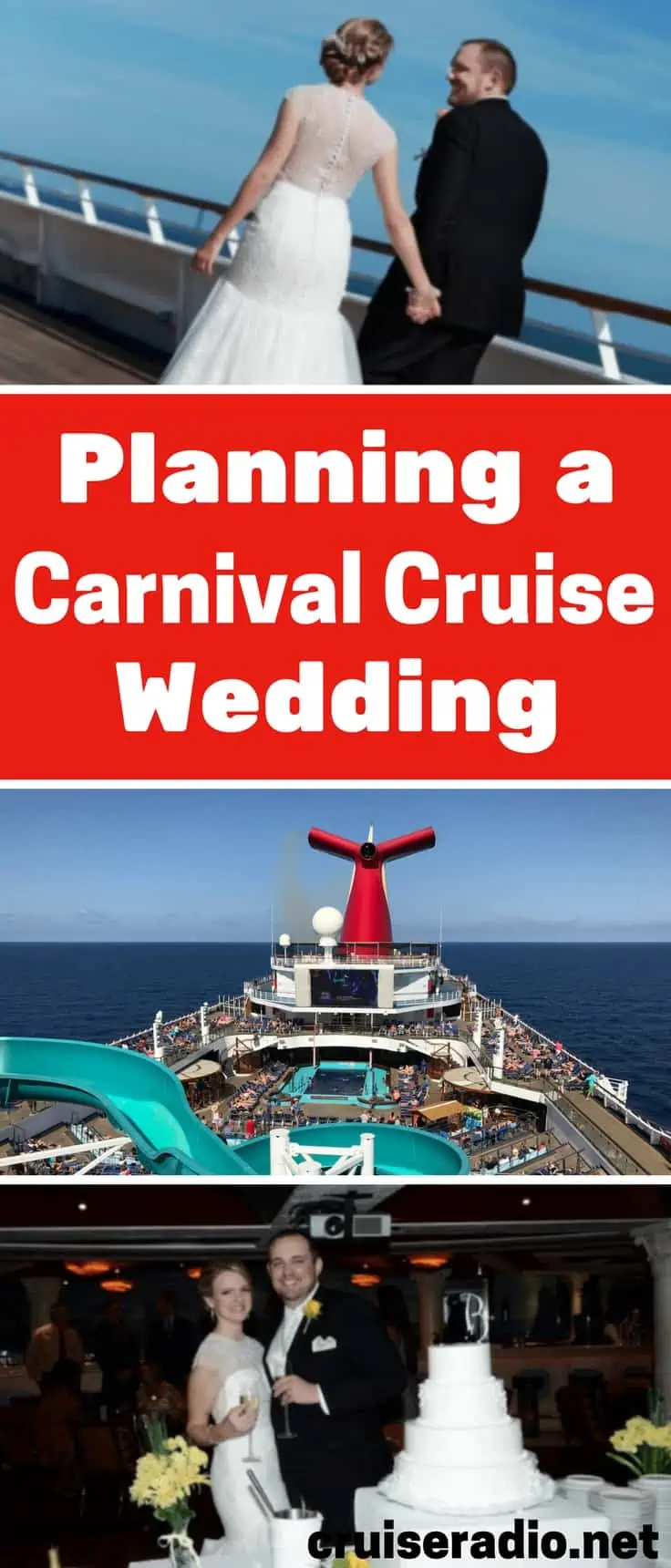 SaveSave