The signature burger of The Salty Dog Gastropub on select Princess ships will now be available on land for the first time. The "Ernesto" has been added as a featured item on the dinner menu of chef partner Ernesto Uchimura's Los Angeles based restaurant and bar, Electric Owl.
Developed in collaboration with the chef, a founding partner of the original Unami Burger, the "Ernesto" is the signature offering not only the gastropub, but also the Salty Dog Grill, both found on various ships in the Princess Cruises fleet. The gastropub launched in 2016 and the grill in 2017.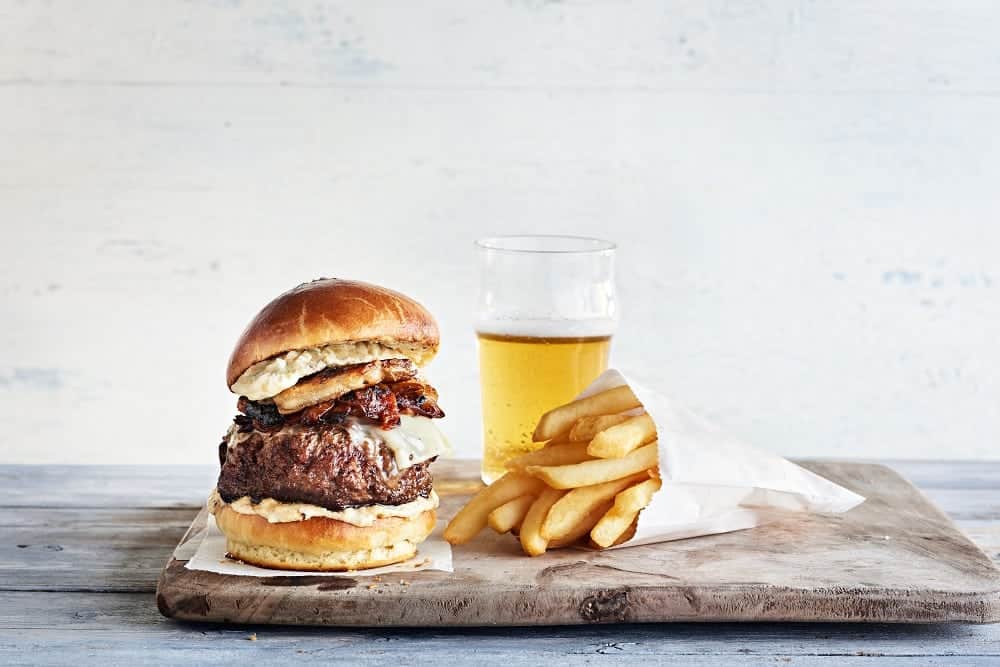 "Creating the 'Ernesto' as my namesake burger and having it offered aboard Princess ships around the world has been such a proud moment for me," said Uchimura.  "As a chef, I have a passion for sharing my food with the world, and through this partnership I've been able to reach further than ever before. It was only fitting to bring the burger home to Los Angeles, and offer it to our guests here at Electric Owl."
The namesake burger consists of ribeye and short rib beef patty, grilled pork belly, caramelized kimchi, beer battered jalapeño, charred onion aioli, and cave-aged Gruyère cheese. It's been voted "Best Burger at Sea" by Cruise Critic.
For more information on The Salty Dog Gastropub, click here.