If you've sailed from Port Canaveral over the past year, congratulations: You helped the Central Florida port achieve the kind of numbers that break records.
How Many Cruisers Sailed From The Port
This week, the port revealed that more cruisers had started their vacations from Port Canaveral. (If the timing seems odd, it's worth noting that Port Canaveral's fiscal year ended on September 30, 2018.) Once the numbers had been crunched, they showed that traffic through the port had increased by an incredible 7.7 percent over the same period in 2017. At the end of the day, they report that 4,568,431 cruisers passed through the port from "multi-day cruising vessels," a number which was up 327,489 from the previous year.
"These historic achievements are affirmation that the course we've charted for our port is a good one," stated Port CEO Capt. John Murray. "We're continuing to look ahead to strong organic growth, sound business planning, and a clear focus on creating a best-in-class experience for every customer."
READ MORE: Mega Carnival Ship Heading to Port Canaveral 
There's every indication that the future will see continued growth both in terms of passenger numbers and the variety of ships sailing from the port. Carnival Cruise Line recently announced that their upcoming, unnamed megaship — expected to carry around 6,000 passengers — will be homeported at Port Canaveral beginning in 2020. In fact, a new terminal is being built specifically to deal with the needs of the ship, which will be fueled by LNG (liquified natural gas), the world's cleanest-burning fossil fuel.
What Makes Port Canaveral So Popular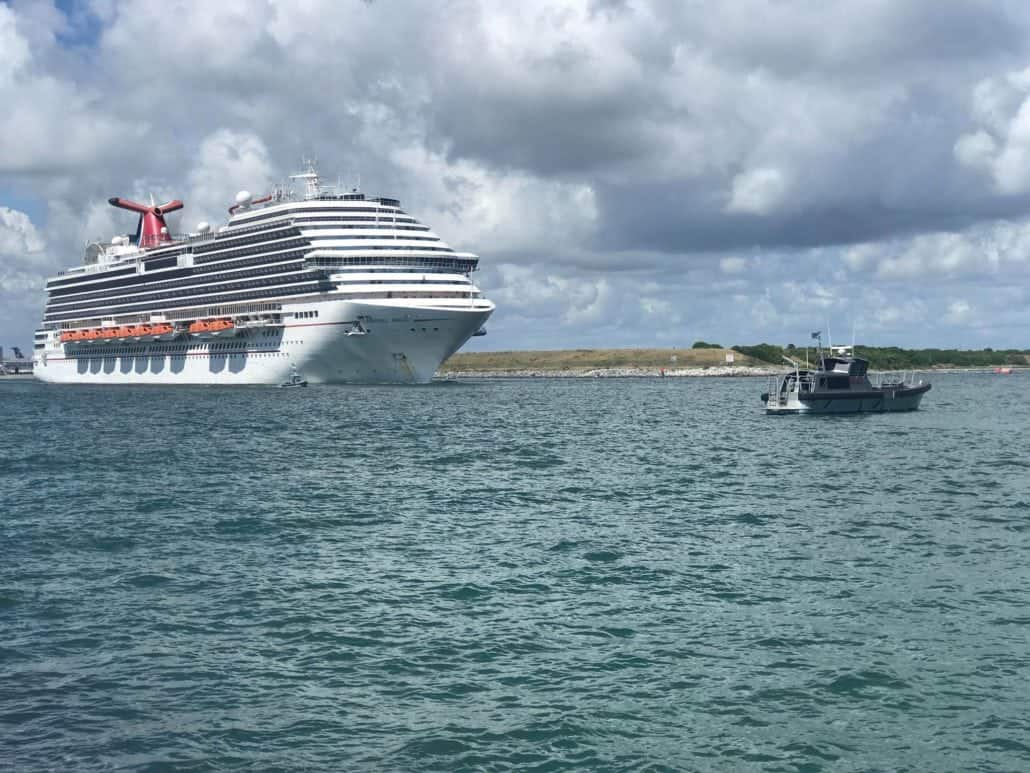 Currently, Disney Cruise Line, Carnival Cruise Line and Royal Caribbean all have ships which sail from Port Canaveral year-round. Norwegian Cruise Line operates seasonal cruises from the Florida port, which also serves as a port of call for countless cruise ships on various itineraries. And it's easy to see why the port is so incredibly popular among cruisers… especially those looking to pack as much as possible into their available vacation time. After all, it's easy to visit Walt Disney World, Sea World or Universal Studios for a few days before jumping on a cruise ship for a little beach time.
The Port marks the 65thanniversary of its dedication on Sunday, Nov. 4 of this year. Earlier this year, members of the Canaveral Port Authority gathered on the front lawn of the Port's Maritime Center to raise a commemorative flag, one of several events designed to acknowledge the port's history, growth and success.