The Port of Seattle will welcome its first cruise passengers of the season this Saturday, April 23. Norwegian Bliss will arrive at Bell Street Pier Cruise Terminal at Pier 66 and embark guests, marking the start of the port's 2022 Alaska schedule.
This year, the port is expected to see 1.2 million revenue passengers and 296 ship calls. In Seattle, the cruise industry provides nearly $900 million in economic benefit, supporting approximately 5,500 jobs.
"Norwegian Cruise Line is thrilled to kick off the 2022 Alaska season in Seattle, and especially at Pier 66, where our partnership with the Port began over 20 years ago," said Harry Sommer, President and CEO, Norwegian Cruise Line.
"After restarting our return to service from the U.S. last year from Seattle, it's great to be back in our 'second home' and start a new full season of showing guests from around the world the beauty and splendor of Alaska, Canada, and Washington State, while contributing to the economic recovery of those local businesses that make cruise possible in this region."
MORE: Upcoming MSC Cruise Ship To Be Named In New York City
Seattle's cruise port is one of the most environmentally-progressive cruise homeports in North America. Beyond compliance, the port works closely with the cruise industry to minimize climate change and air quality impacts from cruise operations through the use of things like cleaner fuels and access to shore power.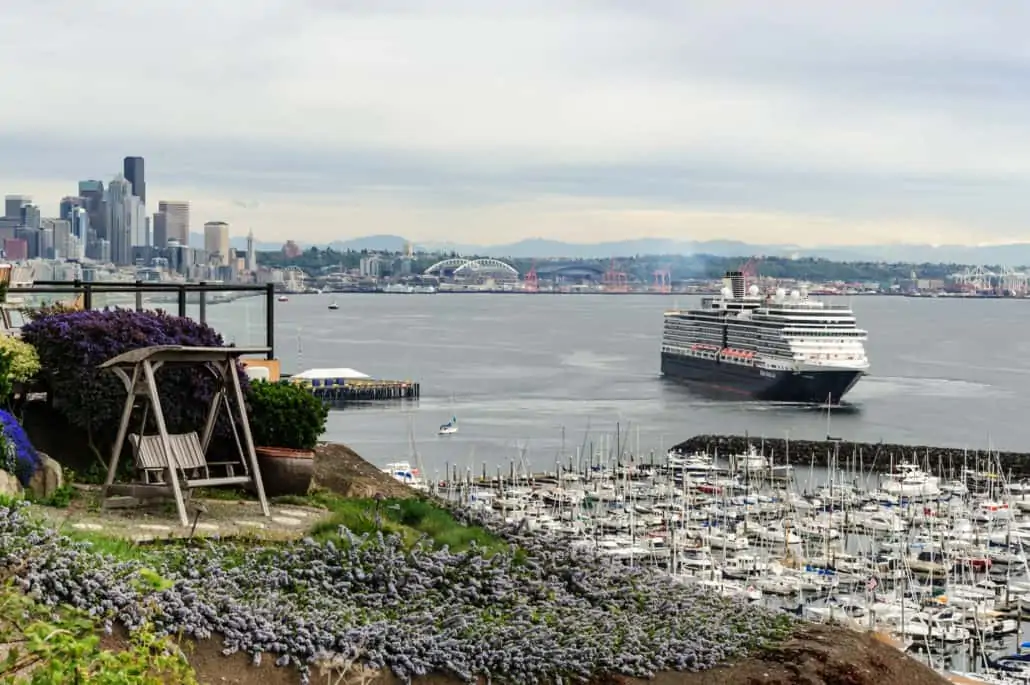 The port has set a goal to have 100 percent of its homeported cruise ships equipped with shore power capability and connect to power on every call by 2030 or sooner. This year, all of Holland America and Princess Cruises ships calling at Smith Cove Cruise Terminal are shore power capable.
In 2020, the Port of Seattle banned all exhaust gas cleaning system wash water from cruise ships at berth, and in 2021 all ships calling there voluntarily agreed to pause all discharges of wash water in Puget Sound.
This pause will remain in effect until findings from a third-party study can show that wash water discharges don't impact Puget Sound water quality. Until that time, ships don't discharge anything into the Sound's waters.
READ NEXT: Fun Things To Do During A Port Call In Seattle