On Sunday, Regal Princess arrived in Galveston, Texas, to kick off a winter cruising season to the Western Caribbean.
At 141,000 gross tons, she is the largest cruise ship from Princess Cruises to ever homeport at Galveston.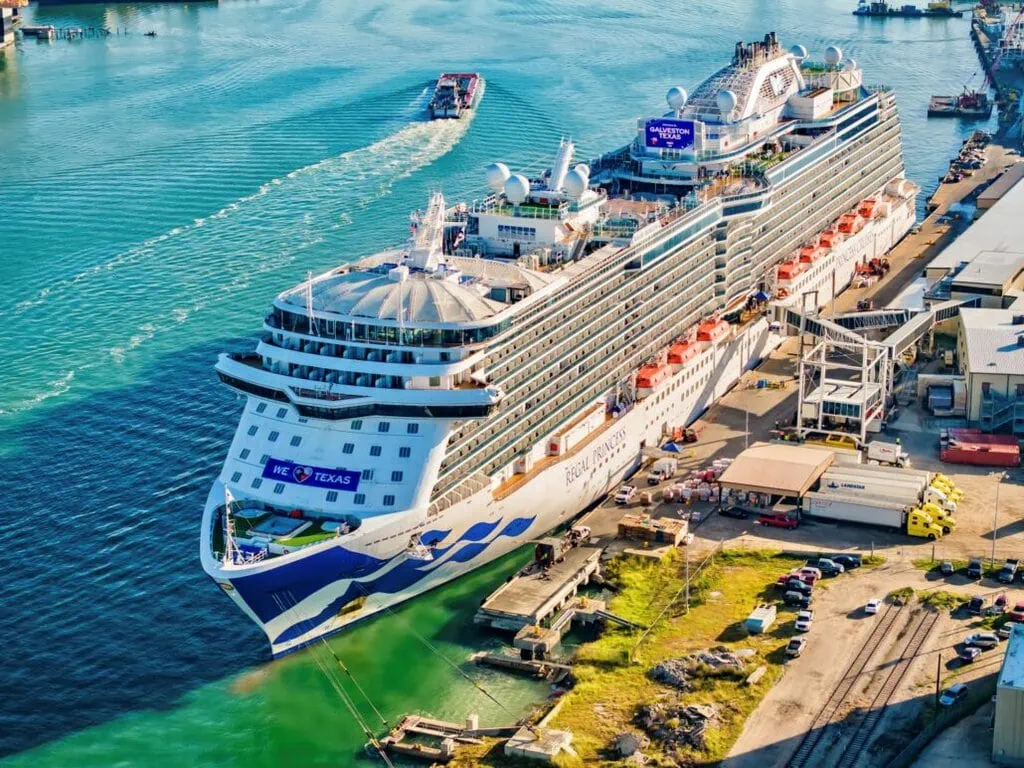 Festivities began with a performance from the local Ball High School Drill Team Tornettes and Tuffy, the school mascot. The cruise line also arranged a ceremonial plaque exchange between the cruise line's Chief Commercial Officer, Terry Thornton, Captain Aldo Traverso of Regal Princess, Celebrations Ambassador Jill Whelan, and Vice Chairman Jeff Patterson from the Galveston Wharves Board.
"As we celebrate the arrival of Regal Princess, we extend our deep appreciation to the Port of Galveston for their ongoing partnership, and we're excited to welcome aboard the only premium cruise experience from Galveston," Thornton declared.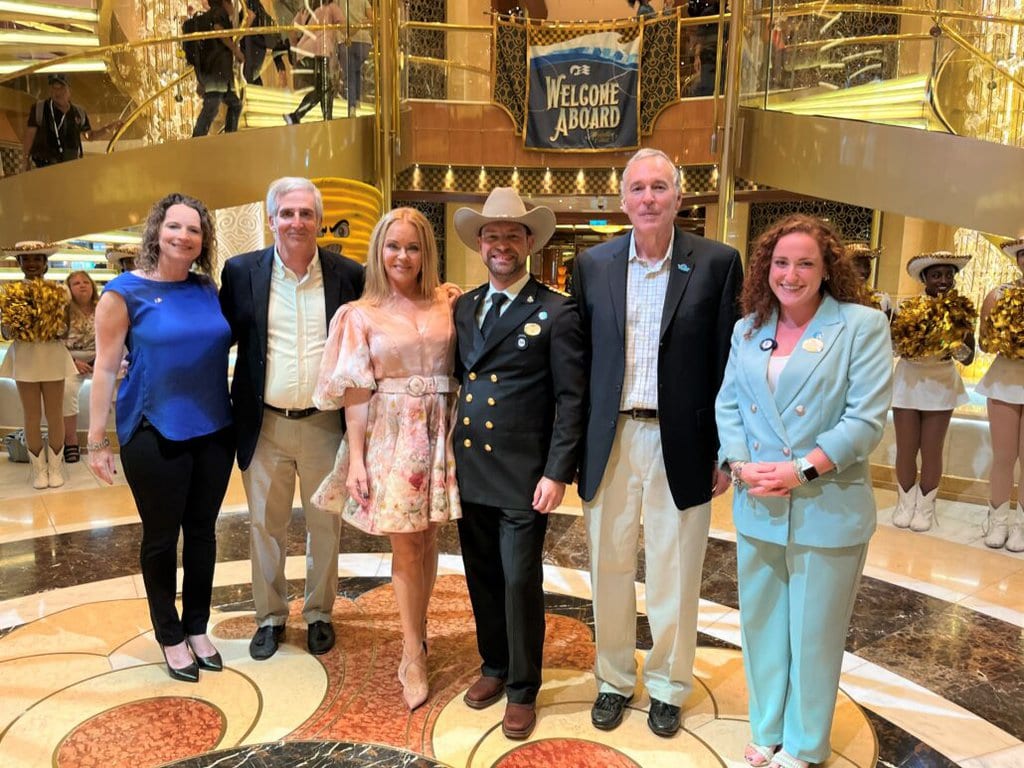 Able to accommodate 3,560 passengers with each sailing, the Princess is expected to transport around 75,000 passengers from November 2023 to March next year.
Regal Princess has 21 roundtrip cruises that will sail to the Western Caribbean, Mexico, and Honduras over journeys that last from seven- to 12 days. She will visit Cozumel and Costa Maya in Mexico and Roatán in Honduras.
On December 3, she will leave for a special "Love and Romance Celebration" cruise with renowned American fashion designer and television presenter Randy Fenoli. On board, guests can enjoy special events, hear Randy's road to success, and get tips on choosing the perfect wedding dress.
Before her arrival at Galveston, the 5th largest ship in Princess' fleet completed a European season. She left for a repositioning cruise on October 24 and arrived Sunday.