Princess Cruises has released their deployment schedule to Mexico for 2019 and 2020.
Cruise Ship Schedules
One highlight includes the introduction of Royal Princess, one of the line's newest ships, to the region for her first full season being based in Los Angeles. The vessel will offer 27 departures including seven-day Mexico cruises, plus overnights in Cabo on every five-day Cabo San Lucas Getaway sailing.
As the only line sailing year-round from San Francisco, Princess also has ten-day Mexico cruises aboard Grand Princess in 2019. Star Princess will be making her return to the west coast in 2019 too, sailing ten-day Baja Peninsula & Sea of Cortez cruises roundtrip out of LA with an overnight in Cabo.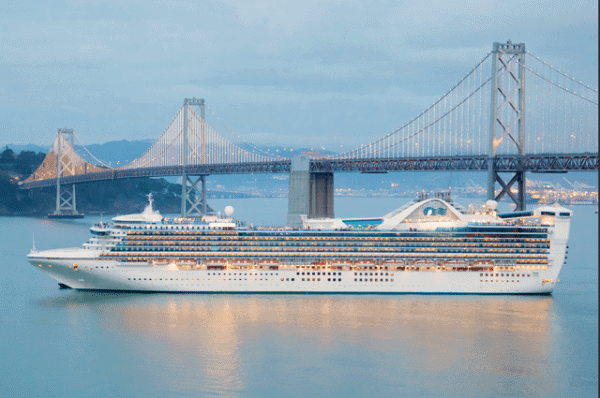 Culinary Shore Excursions
Princess also has a special collection of shore excursions along the west coast, developed with author and leading expert on Latin American cuisine Bill Esparza. The culinary adventures feature the local flavors in each destination, and are available in Cabo San Lucas, Mazatlán, and Puerto Vallarta.
Passengers on these voyages will also be able to take part in onboard programming that brings some of the cultures of Mexico to the ship. Some examples include live mariachi performances, culinary demonstrations, margarita-making demonstrations, a Mexican buffet, tequila tastings, local crafts, and a Mexican Fiesta event.
For more information, visit princess.com/mexico.