Princess Cruises has announced the onboard entertainment and dining offerings that will be available for its Majestic Princess Alaska itineraries this summer.
Previously, the line revealed other details about these sailings, which you can find here.
The ship is set to operate seven-night cruises from Seattle starting July 25 and running through September 26, 2021.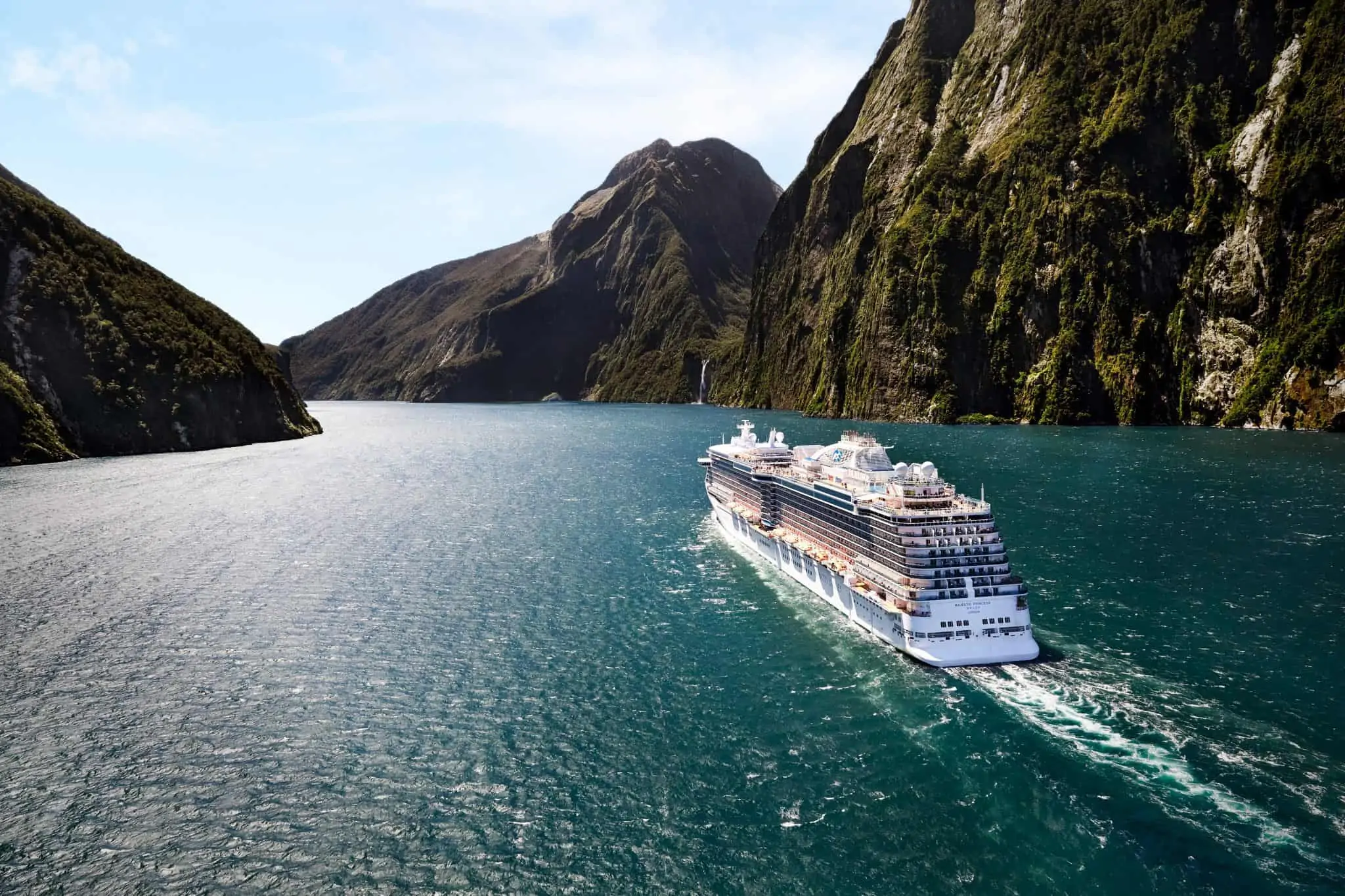 Dining
All dining venues across the ship will be open. With OceanNow, passengers will have full control and flexibility when it comes to eating onboard, including making Dine My Way reservations and ordering food, drinks, and more to be delivered to their exact location on the ship.
Main Dining Rooms
The Allegro, Concerto, and Symphony main dining rooms will serve multi-course meals each night that are freshly prepared by the Princess culinary team. Alaskan seafood, popular family-favorites, and decadent desserts will all be on the menu.
World Fresh Marketplace
The World Fresh Marketplace is essentially the ship's buffet space, and will feature food stations such as the "East Meets West" street food counter serving comfort foods like French crepes, Asian noodles, German sausages, Japanese satays, and freshly-made breads and pastries.
Specialty Restaurants
Majestic Princess features a variety of specialty restaurants including Chinese restaurant Harmony, created in partnership with Chef Richard Chen; the French bistro-style Bistro Sur La Mer created with Chef Emmanual Renaut; and Crown Grill steakhouse with menu items specific to Alaskan sailings.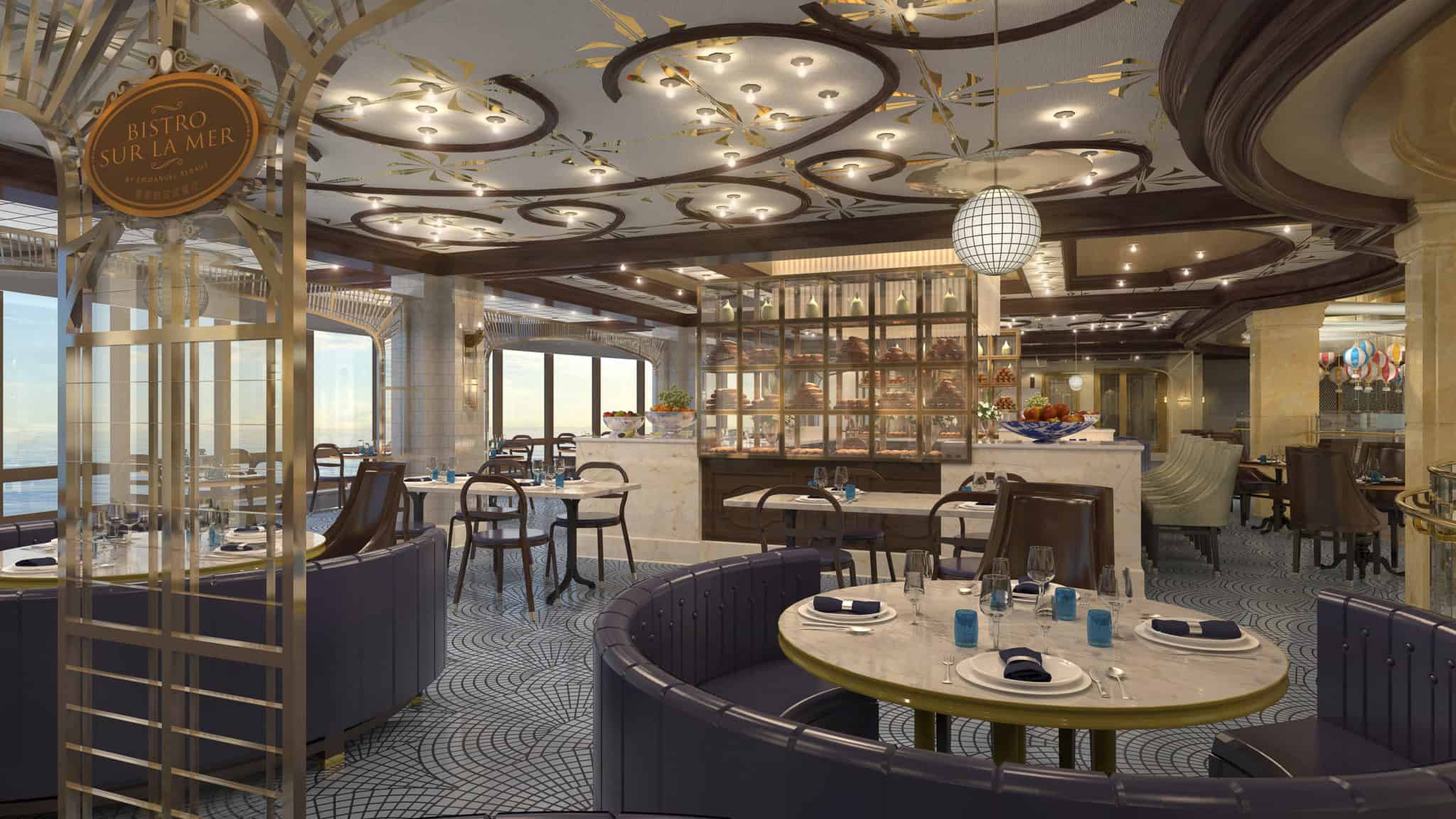 International Café
The International Café will be open 24 hours a day and serve a rotating variety of small bite meals, treats, gourmet coffee, and tea.
Alfredo's Pizzeria
Voted "Best Pizza at Sea" by USA Today, this sit-down venue offers a menu of fresh individual-size pizzas along with beer and wine by the glass.
Chopsticks Noodle Bar
Chopsticks serves freshly-prepared noodle soups and classic wok-fried noodle dishes for the perfect light meal.
Entertainment
From original musicals and magic shows to feature films, comedians, and game shows, passengers are sure to be entertained on Majestic Princess.
During the Day
Activities during the day include the Sailaway Celebration party on embarkation day, SeaCRAFTS, Bingo, Trivia, Tai Chi, Ocean Treks Adventure Culinary Demonstration, Zumba on deck, and the Princess Book Club.
At Night
The Princess Theater will play host to the shows Sweet Soul Music, a tribute to rhythm and blues; and Encore, a show that celebrates the traditions of pop, opera, and musical theater with an onstage orchestra. Guest entertainers including vocalists, comedians, magicians, and special guests will be on hand, as well as the Princess House Band.
Other nighttime happenings include bingo, game shows, Stargazing at Sea, Movies Under the Stars, tribute acts, and the Captain's toast.
Good Spirits at Sea
Good Spirits takes viewers around the world in search of extraordinary everyday people, sharing stories of spirits and collecting farm-fresh, local ingredients to inspire unique cocktail creations. Passengers can immerse themselves in the region as skilled bartenders take them through an immersive cocktail experience.
Spa & Fitness Center
The Lotus Spa menu of services include facials, massages, salon services, MediSpa services, and acupuncture.
The Fitness Center will be offering fitness classes, body consultations, and personal training sessions.
Unfortunately, the thermal suite and enclave amenities won't be open during these Alaska cruises.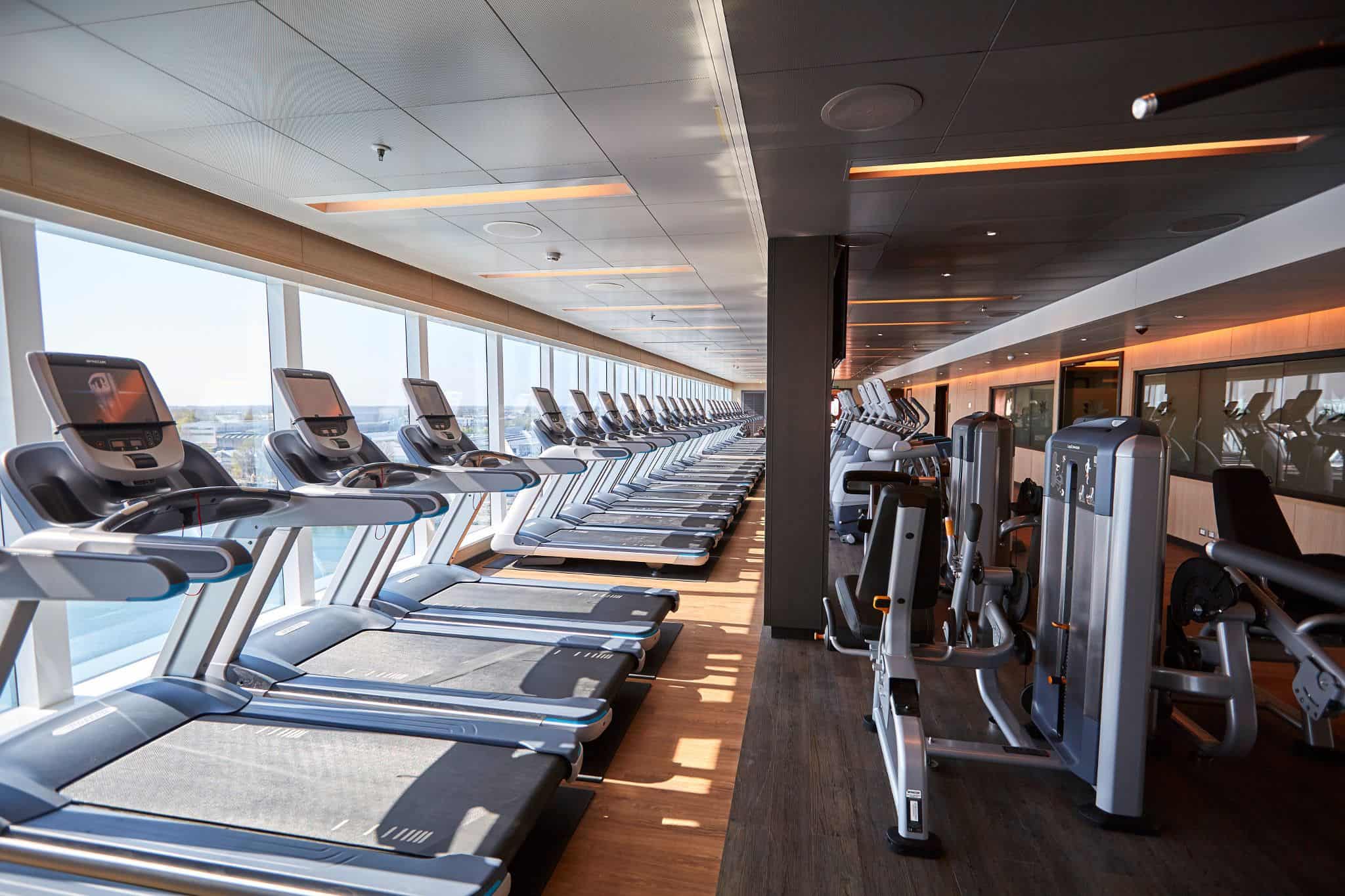 Casino
The casino is where gambling enthusiasts can gather to play slot machines, table games, and bingo.
Ocean Casino will also allow wager-based gaming such as sports betting and blackjack right on the stateroom TVs.
Cruise Fare
These 2021 Alaska cruises aboard Majestic Princess start at $689 per person for Princess Savers, and $1,079 for Princess Plus fare with drinks, wifi, and gratuities included.
READ NEXT: Federal Judge Denies CDC Request To Keep Cruise Restrictions In Place