Princess Cruises has announced that their gift cards will now be available for the first time through brick and mortar stores across the country. The offering is possible because of the line's partnership with Blackhawk Network, a financial technology company connecting brands to people.
Gift cards can be purchased at over 3,500 Kroger, Harris Teeter, and Giant Eagle locations across the country. They are available in denominations between $50 and $500, and can be used to purchase cruises, buy things onboard, or purchases services onboard.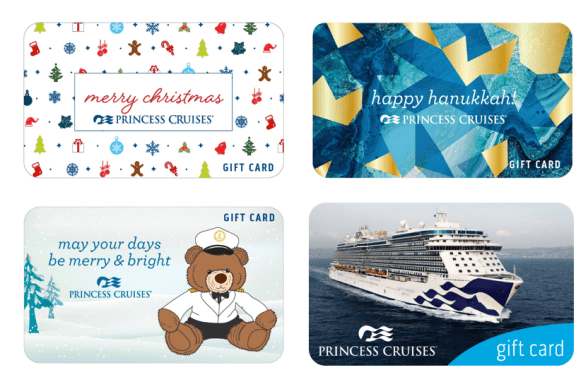 The cruise line has also announced the release of their annual holiday e-gift cards, which can be purchased at princess.com/giftcard. This year, over five new designs are available, including those with Christmas and Hanukkah-specific themes. Princess-branded choices include Stanley the bear and a Happy Holidays greeting in the languages of some of the destinations Princess sails to.
Gift cards can be redeemed on princess.com, through travel agents, or by calling 1-855-426-0168.