During an event in Port Everglades Thursday evening, Princess Cruises announced the name of its next cruise ship, which will also be the largest ever in its fleet — Sun Princess. To display the name to the world, they had a gigantic balloon on hand with "Sun Princess" emblazoned across it.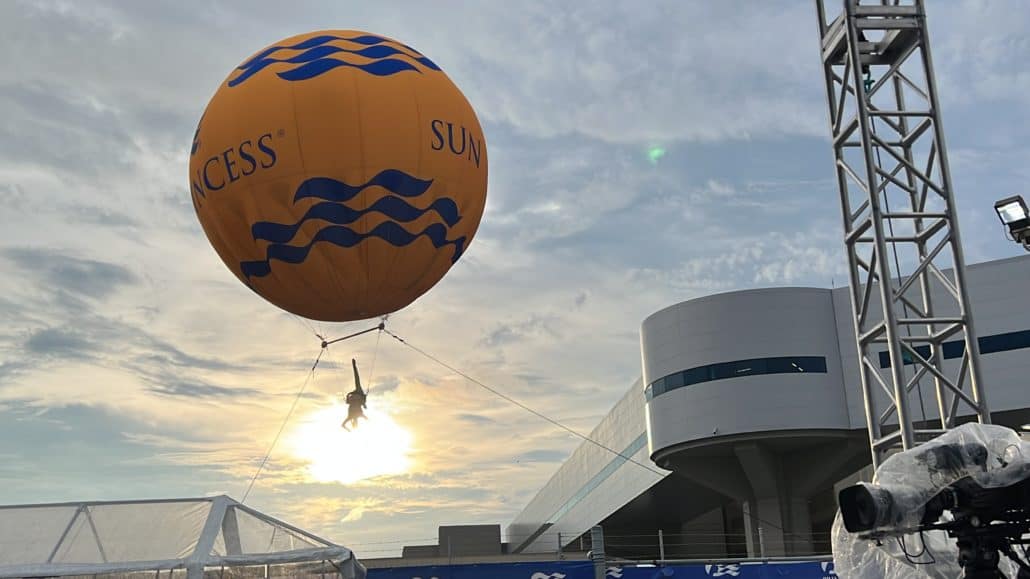 Sun Princess is currently under construction at the Fincantieri shipyard, and she and her upcoming Sphere-class sister ships will be the largest that have ever been built in Italy. The vessel will come in at 175,500 gross tons and accommodate over 4,000 guests.
Piazza
The ship's Piazza atrium spans three stories, forming an iconic architectural feature offering guests an outward-looking suspended space with comfortable seating and areas to enjoy the ocean views in every direction. A LED screen is also showcased in the middle that can be moved and configured to deliver live entertainment programming.
Adjacent to the Piazza atrium will be a new coffee shop, Coffee Currents, as well as Bellini's Cocktail Bar and Princess favorites like Crooners Bar and Alfredo's Pizzeria.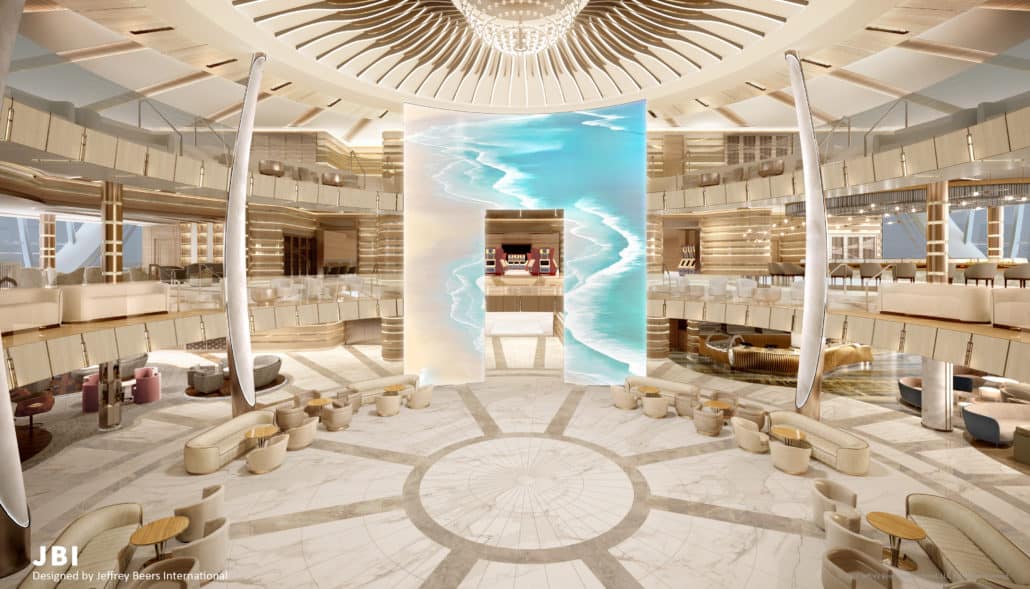 The Dome
Sun Princess' other standout structure is The Dome. This multi-level covered deck was inspired by the terraces of Santorini, and is the first-of-its-kind true glass-enclosed dome ever constructed on a cruise ship.
During the day, the Dome features a unique water feature and an indoor/outdoor pool. At night, the pool becomes a stage and the Dome transforms into an entertainment venue with a South Beach vibe, lighting effects, and the ability to deliver stunning aerial performances.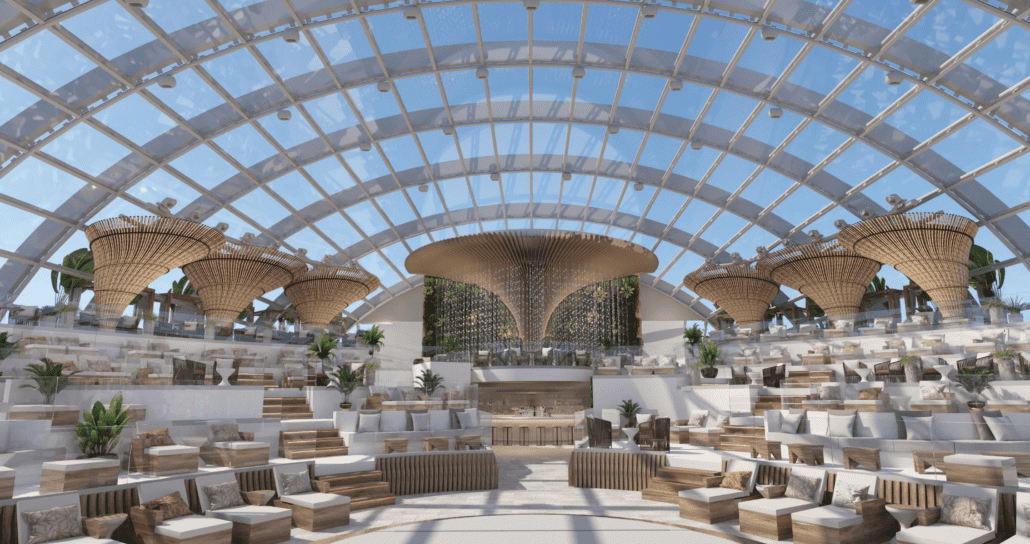 Suites and Staterooms
The 21-deck Sun Princess features 2,157 staterooms, including 50 suites and 100 connecting rooms.
Launching exclusively on Sun Princess will be a new level of suite accommodations called the Signature Collection. In addition to premium amenities, Signature Collection suites include access to the Signature Restaurant, Signature Lounge, and Signature Sun Deck — a private area of the Sanctuary.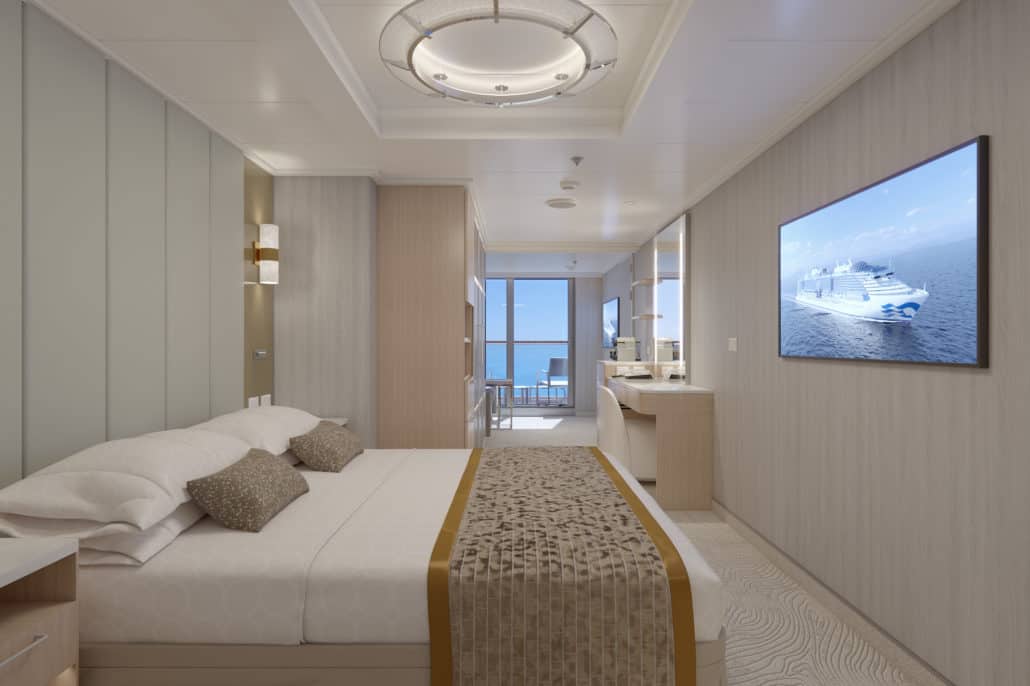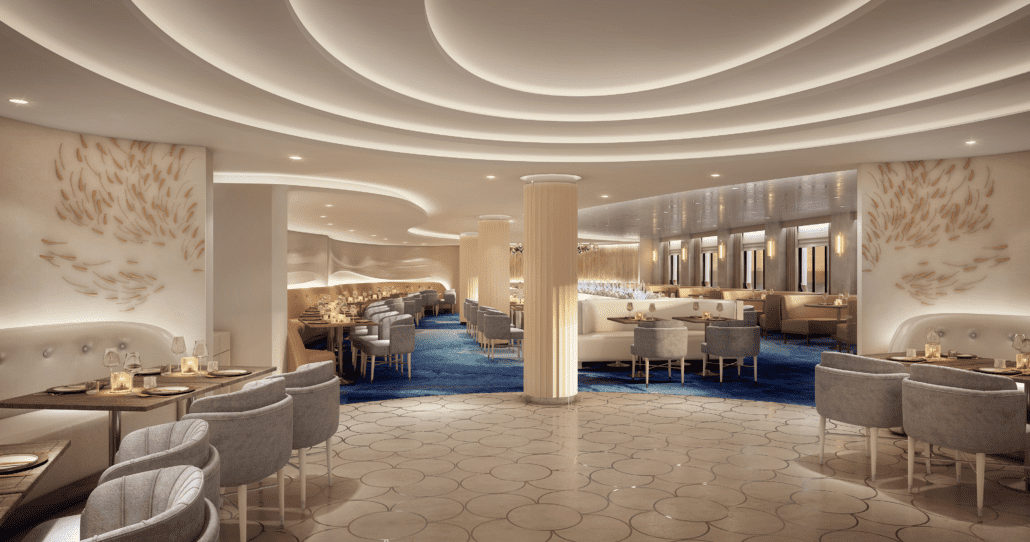 With the introduction of Sun Princess, Club Class accommodations on this ship and on all other Princess vessels will now be called Reserve Collection, which are the best-located mini suite staterooms.
Within the Reserve Collection will be Reserve Collection Cabana rooms, resort-style cabins that offer a balcony and private cabana, an extra-large outdoor lounge space. These premium accommodations also include access to the Reserve Collection Restaurant.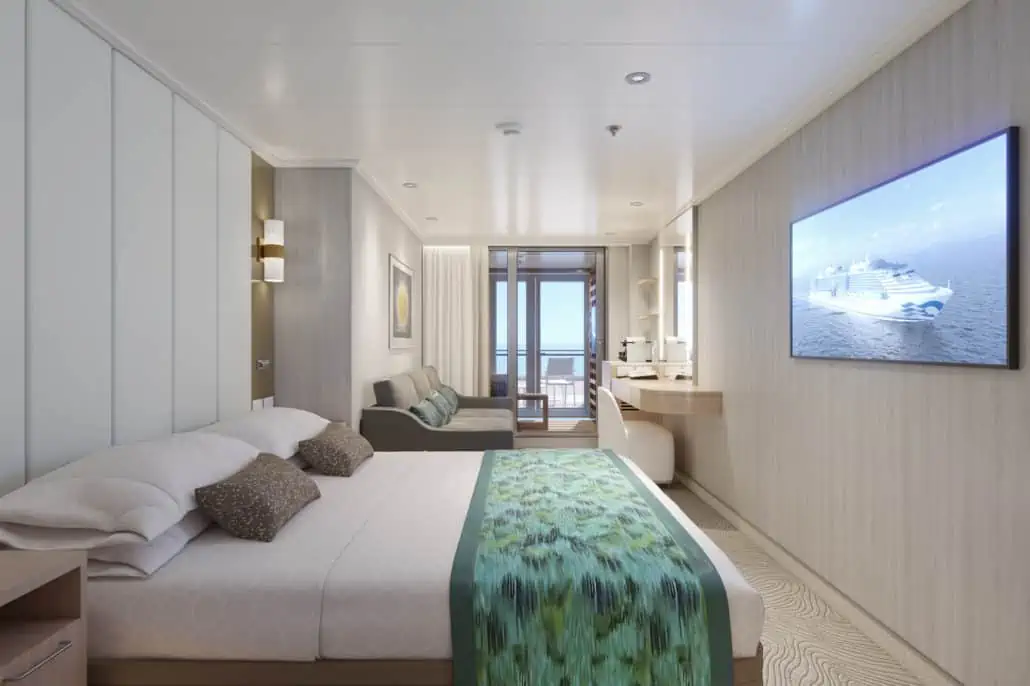 Other Information
Sun Princess is part of Carnival Corporation's green cruising focus, and is one of 11 new ships in the corporate fleet powered by liquefied natural gas (LNG).
The inaugural season for Sun Princess will begin in early 2024 with Mediterranean itineraries.
Princess' Elite status guests may now book the first three Sun Princess voyages. This exclusive booking window will remain open until 3 pm on Friday, September 16. At that time, the first three voyages will open for booking to the general public.
In fall 2024, the ship will head across the Atlantic to begin a season of eastern and western Caribbean cruises out of Port Everglades, Florida.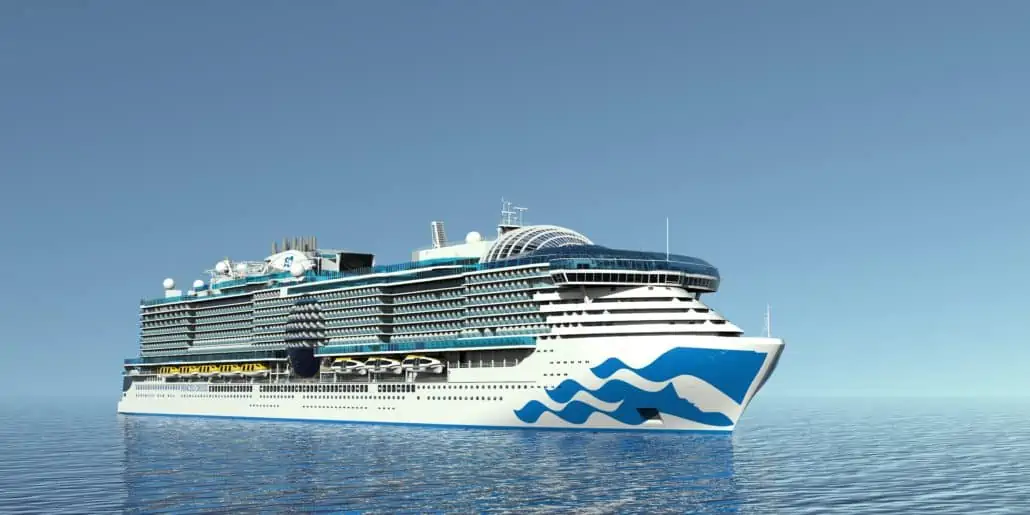 This is the third ship to be called Sun Princess, adding to the legacy of the first ship sailing from 1974 to 1988, and the second sailing from 1995 to 2020. At that time, she had the largest number of balcony cabins and the cruise line's first 24-hour café.
A second Sphere-class ship is also on order, and is set for a spring 2025 delivery.
READ NEXT: Next Carnival Cruise Ship Completes Sea Trials Ahead of November Debut