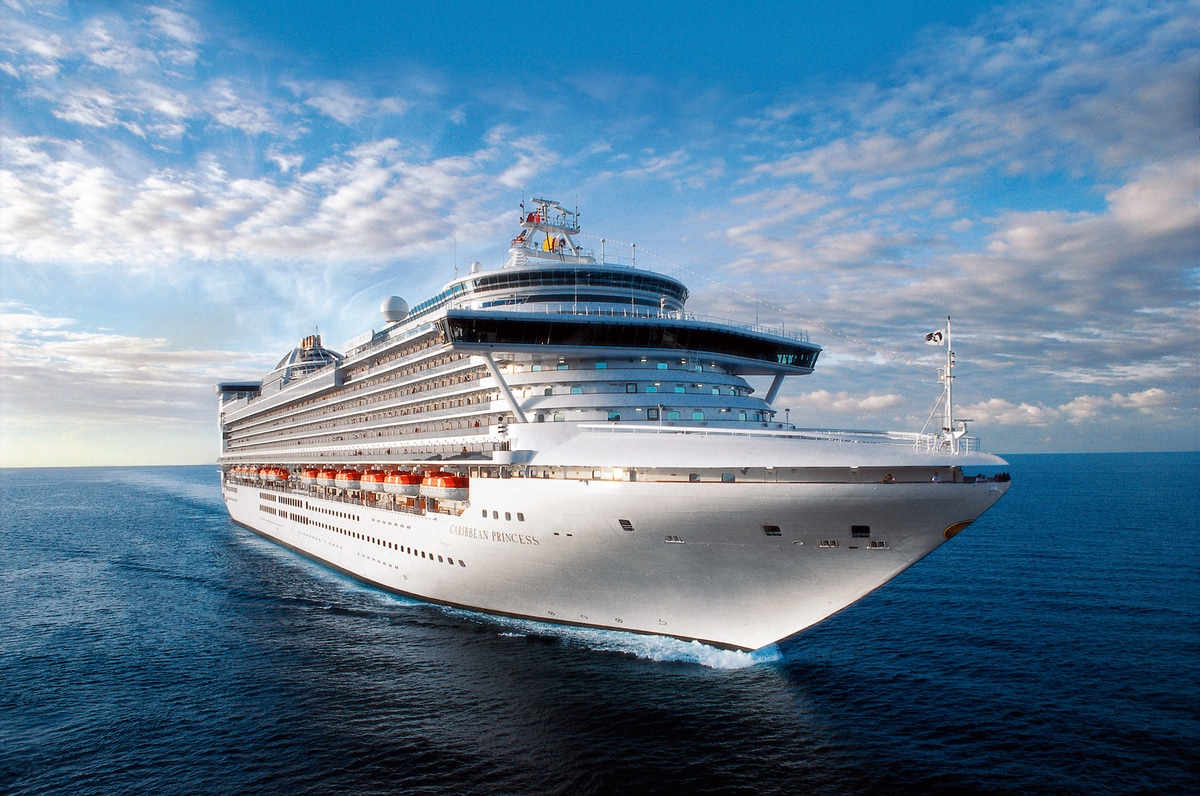 Beginning this summer, Princess Cruises guests sailing in the Caribbean will experience a new immersive experience with the "Rhythm of the Caribbean," offering an authentic dive into island life.
Guests will also be able to take advantage of insider tips on must-do excursions at each port, dance beneath the stars to vibrant Caribbean rhythms, and immerse themselves in one-of-a-kind cultural activities. "Rhythms of the Caribbean" launches aboard Caribbean Princess in May 2018, and is scheduled to roll out on additional ships for the upcoming fall/winter season.
Food & Drink
There will be a wide range of dishes available onboard that offer a diverse fusion of flavors drawn from the Caribbean's coasts. Some options will include Jamaican jerk chicken, red snapper, creole black mussels, Puerto Rican mofongo, and pineapple crème brûlée.
Princess is planning to combine the history of the region with locally-inspired ingredients for delicious Caribbean cocktails. Examples include rum punch, colorful coladas, mojitos, tropical coolers, and even a regional rum tasting.
Other Fun Offerings
Caribbean Festival – Presented in association with Princess' "Festivals of the World," the spirit of the Caribbean will come to life onboard as guests celebrate local culture with themed parties, activities, and lively musical performances.
Parrots in the Piazza – Meet local parrots and macaws up close in the ships atrium while learning fun facts about their habits and habitat.
Party Like a Local – Sail away with a high-energy party hosted on the lido deck, complete with live music, performers, and refreshing cocktails. When the sun sets, spend the night dancing under the stars at the Terrace Pool Gold Party, inspired by the tales of treasure-laden pirate ships and sunken gold.
Indoor Planetarium Experience – Princess Cruises and Discovery at Sea will invite travelers on a voyage to the stars. Venture into the night sky and view the moon, constellations, planets, and spectacular galaxies.
Stories from Deep Sea Explorers – Meet real-life treasure and shipwreck hunters as they share first-hand tales of their adventures exploring the Caribbean by boat, investigating legends of lost treasure and recovery operations. Guests will also have the opportunity to gain a greater understanding about the apex predators of the sea during an onboard encounter from a real-life shark diver, Martin Graff (on select sailings).
Pirate-Themed Activities – Young landlubbers will enjoy swashbuckling' fun as they learn how to talk like a pirate, dress like a pirate, and even dance like a pirate during a themed party for the whole family.
Princess Cruises sails year-round to the Caribbean, with a variety of cruises from Fort Lauderdale. For more information about the "Rhythm of the Caribbean," click here.