Princess Cruises has announced who won its Princess-branded $95,000 Porsche Taycan giveaway in partnership with the Porsche Club of America.
North Carolina resident Kavita Torvi bought a $5 Princess accessory ahead of an upcoming cruise, which entered her into the giveaway for the car. That small purchase resulted in her winning the all-electric, high-performance vehicle — one entry out of 850,000 from across North America.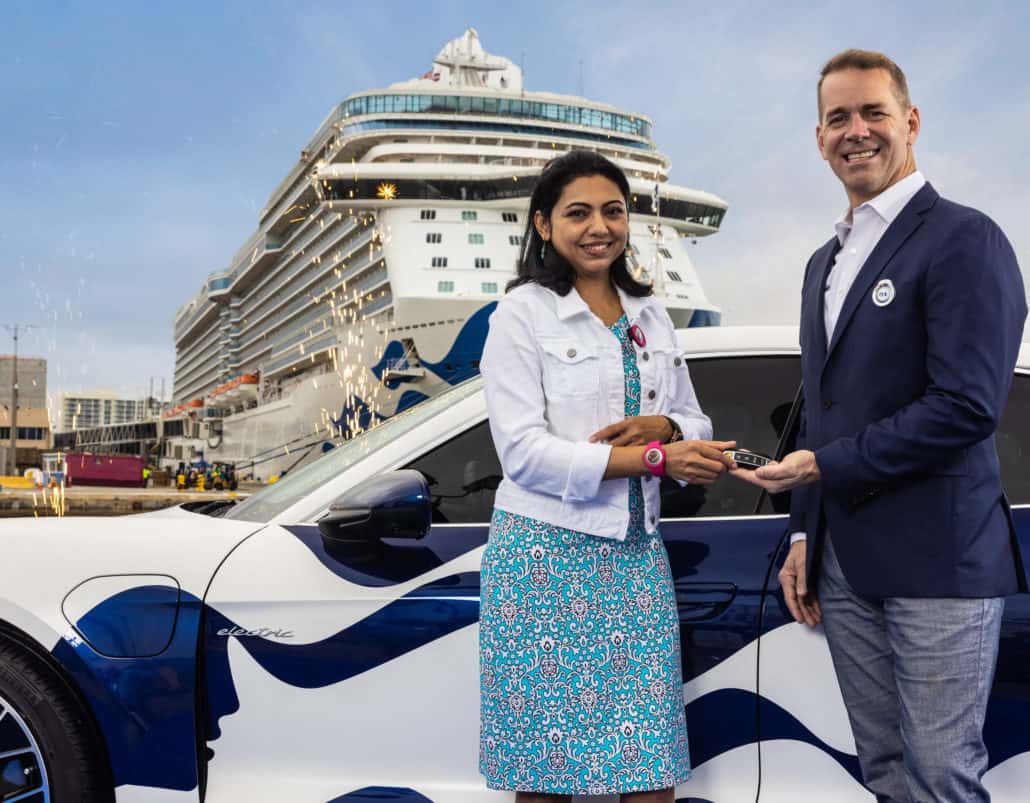 The Princess Porsche has traveled the United States and has been featured at five signature Porsche Club of America events, and is affixed with event specific badges.
"When Princess called me to tell me I had won a $95,000 custom Princess-inspired Porsche I thought they were joking — I almost hung up on them. To be honest, I'm still in shock!" said Torvi.
She, along with her husband and two sons, boarded Regal Princess this past weekend for a previously booked cruise. Prior to sailing, the family were the guests of honor at a dockside reception at Port Everglades, where Princess Cruises president John Padgett presented her with the keys and title to the car.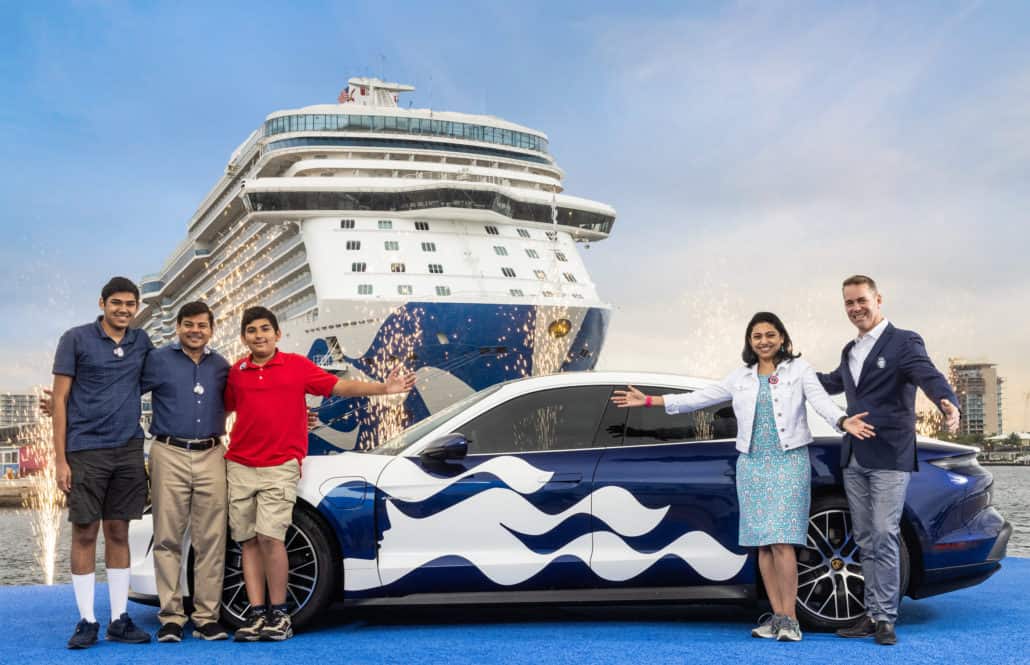 "We love sailing on Princess and this Porsche is a life-changing reminder of the amazing times we've had on board," said Torvi. "Many thanks to Princess and the Porsche Club of America for providing my family with a lifetime of memories!"
READ NEXT: What's on the horizon for Royal Caribbean?