During a recent visit to Ocean Cay MSC Marine Reserve, we had a chance to sit down with Ken Muskat, COO of MSC Cruises North America.
Whether you want to know if your drink package works on the island or what food's available, we got the answers. Plus, read on to find out why you really should plan to be on the island after dark.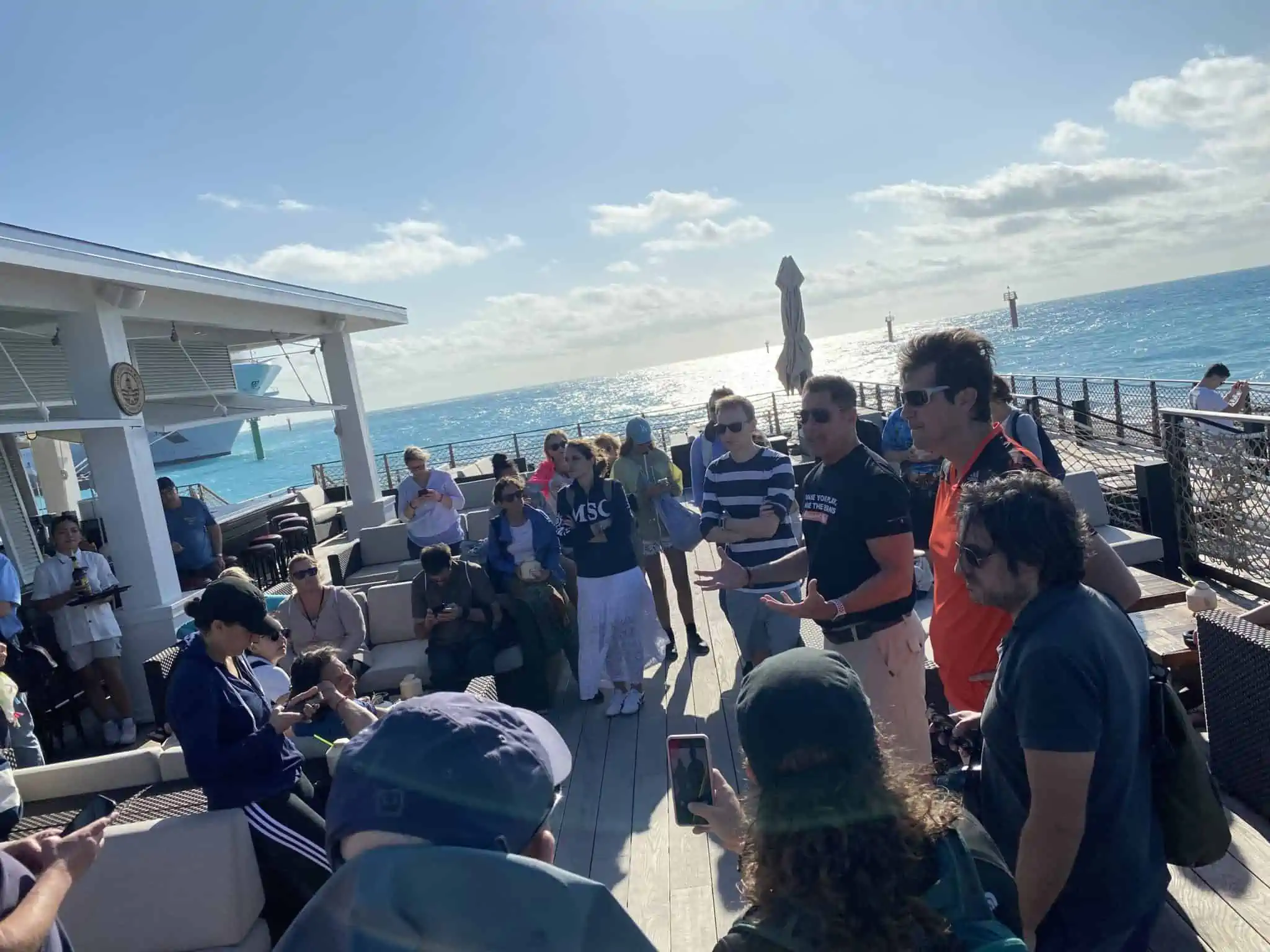 CR:  What surprises people the most about Ocean Cay MSC Marine Reserve? 
Ken Muskat: I think just the natural beauty, you know? The color of the water the beauty of this and just how expansive it is. One of the greatest comments we constantly get is that there are no crowds. It's not crowded at all.
It's brand new, so people don't know what to expect. And a lot of people have been to other private islands. So I think it's just very nice to see how different it is here, and the natural beauty around it. That's what we've really tried to preserve.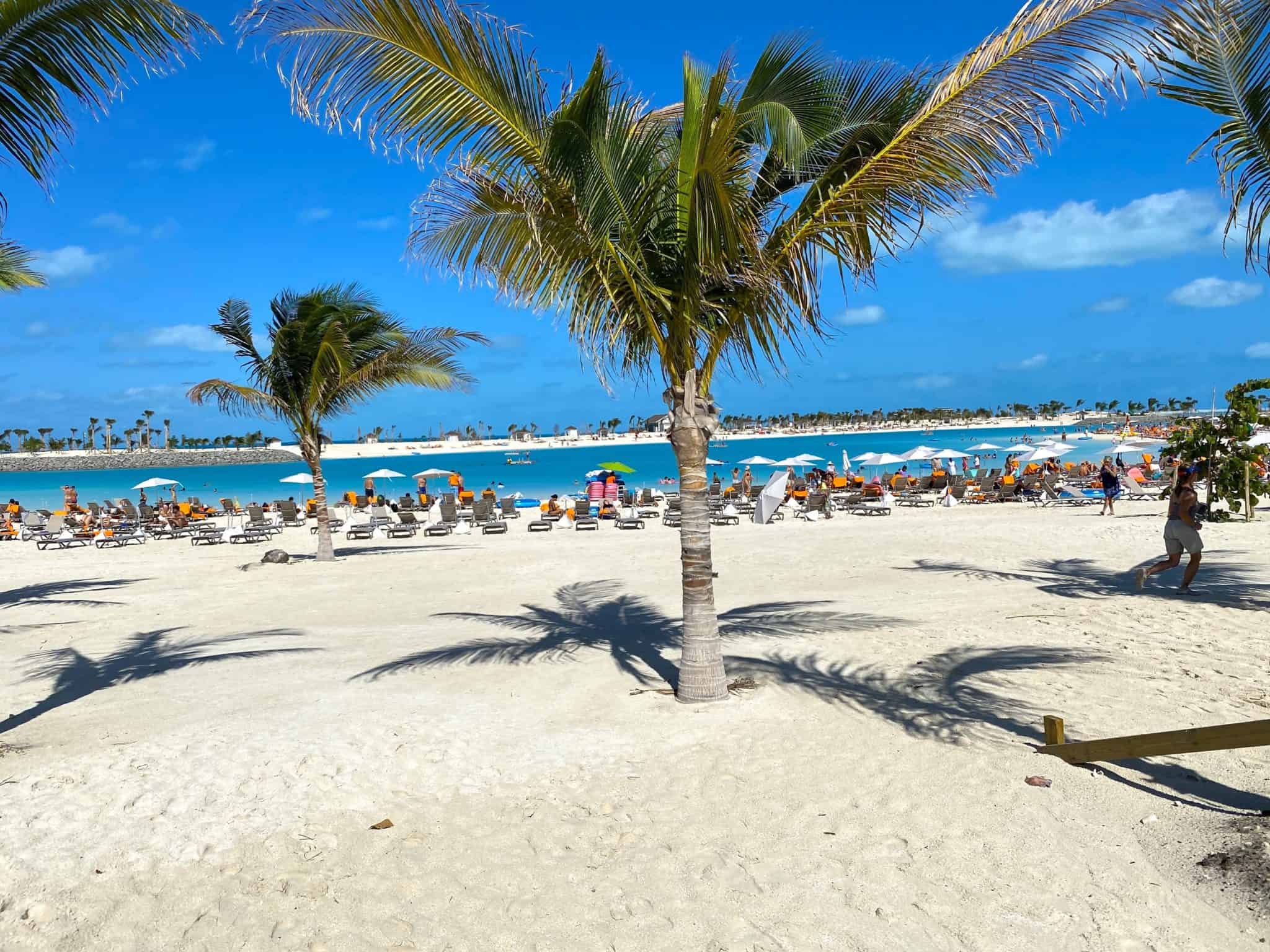 CR: People are saying it's not as green as they thought it would be. This island was developed from scratch, right? 
Muskat: Yeah. This was a sand excavation site. Just a giant piece of sand that was somewhat of a dumping ground in the middle of the Bahamas near Bimini. We've planted over 7,000 trees, but what people need to remember is that it takes time for trees to grow. So six months from now, or a year from now, you're going to see a huge difference in the way that the foliage looks. Because we've got plants everywhere, but it takes time to grow.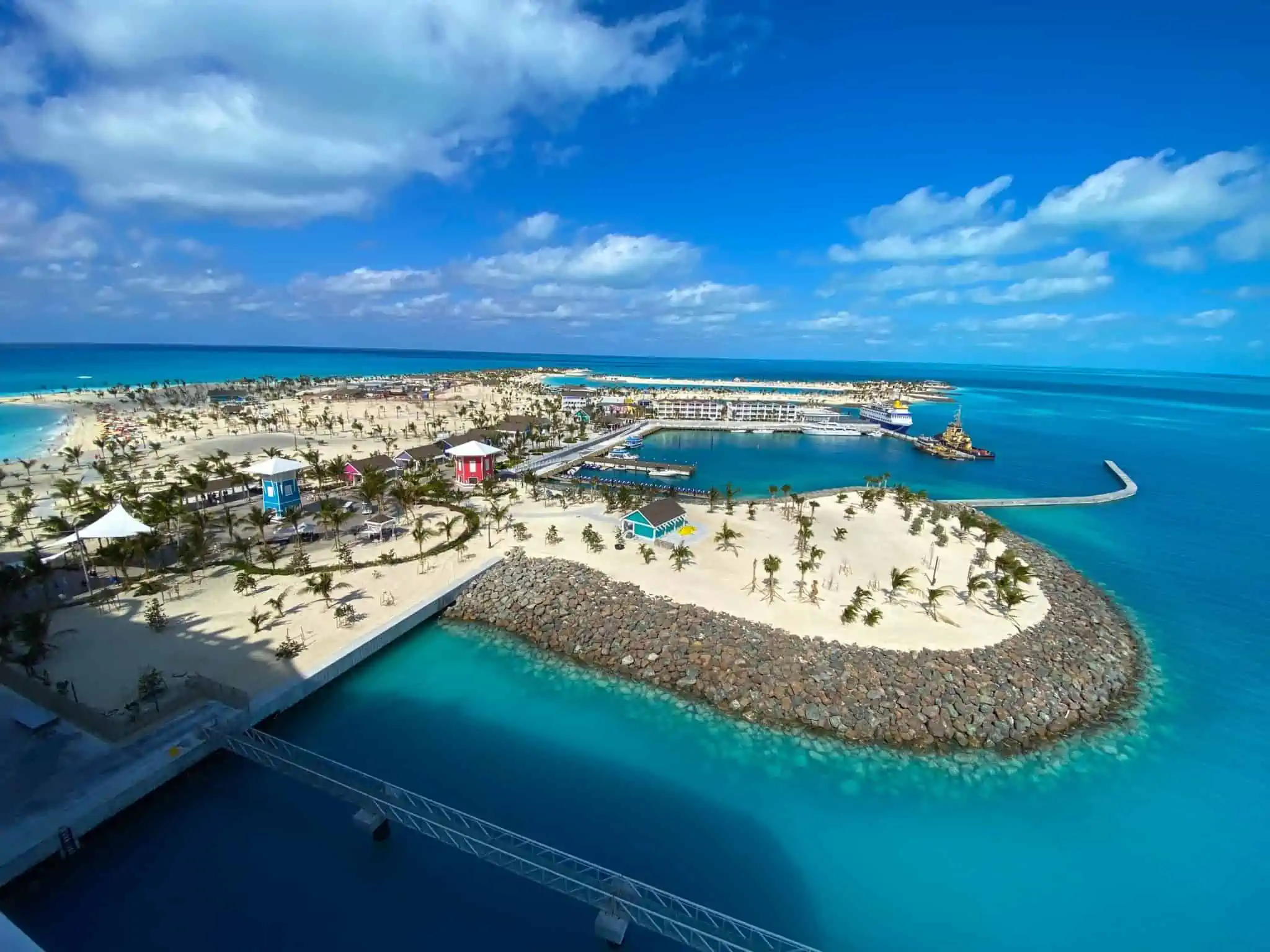 CR: I've noticed that each tree has its own irrigation system around it.
Muskat: Yeah, there's been a lot of work done with the underground irrigation system to make sure that all the plants and trees are growing. We've also done a lot when you go to the buffet area. You'll see [what look like] upside-down umbrellas that capture the rainwater. All of that goes into the ground through the irrigation system and is recycled for other uses.
So there's a lot that went into the development of the island. This is why it really took four years to first clean it up and then develop it the way we wanted to with the whole focus on environmental sustainability. We were very careful about everything that we did.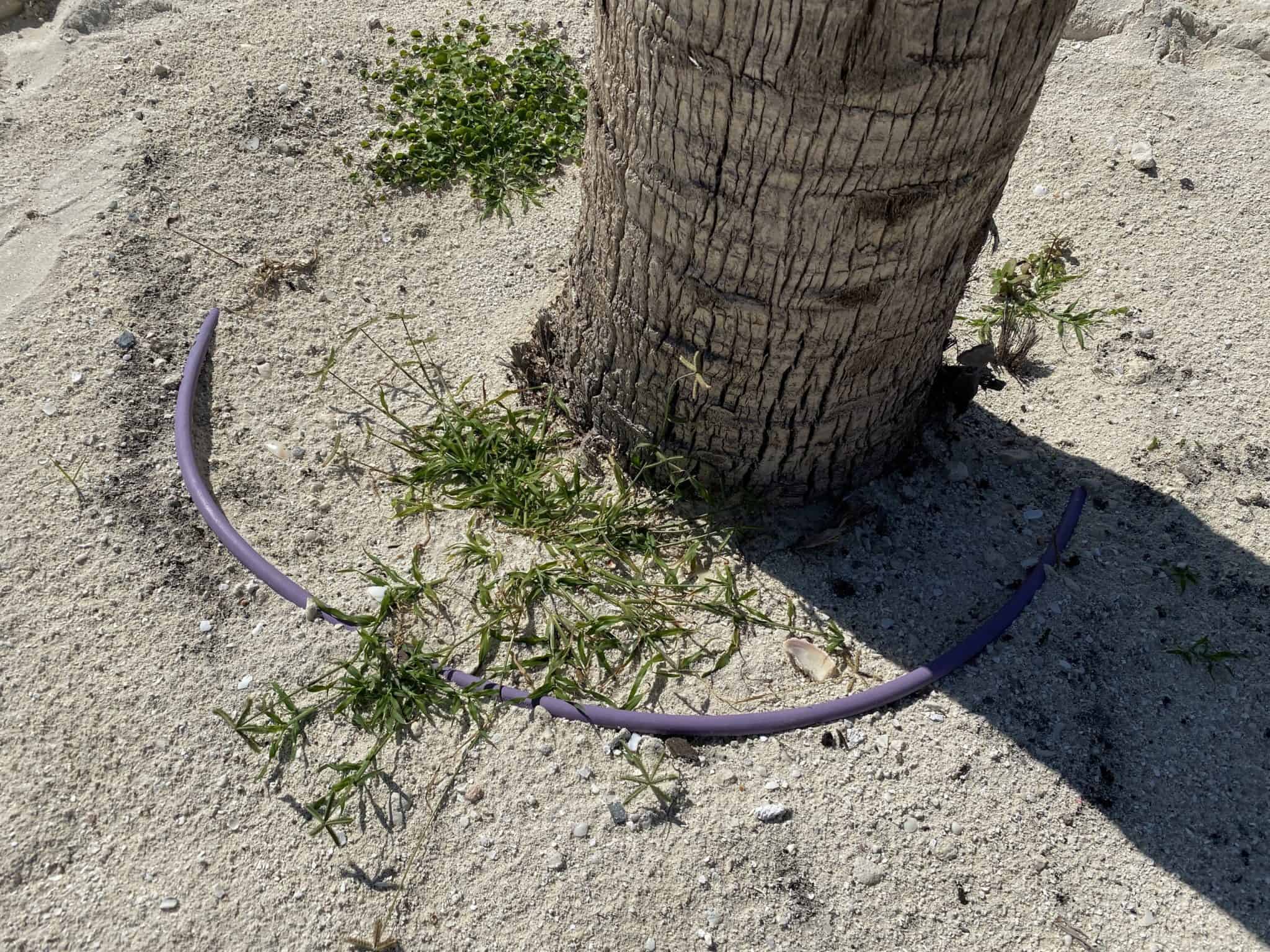 CR: What does the "Marine Reserve" in the island's name refer to?

Muskat: Marine Reserve comes from a designation from the Bahamas. Sixty-four square miles around the island is actually designated as a Marine Reserve. So it will be untouched, which is great for us in the future. We're going to have a bio lab on the island with scientists and college students actually growing coral and working on a project involving coral restoration. Our guests are going to be able to go talk to them, see how coral is grown and actually planted in the ocean. Hopefully, it starts to thrive and we start to bring coral back to life.
CR: You can see the lighthouse from pretty much anywhere on the island. What can you tell us about it?

Muskat: The lighthouse is an iconic structure. It's incredible. It comes to life at night, and we're here until midnight in most cases. So you've got the whole daytime experience, and then the nighttime experience starts off with a Junkanoo band parade that takes you to the beach. There, you have a DJ and a dance party, and at 9 p.m. and 10 p.m., a show where the music and the lights are choreographed. You have to see it to believe it.
READ MORE: 15 Tips for Visiting Ocean Cay Marine Reserve
CR: You can actually climb to the top of the lighthouse, correct? 
Muskat: Yes. I highly recommend it. It gives you an incredible view. You actually can see the turtles! You can see stingrays. You have a great view of the island, and it's just beautiful.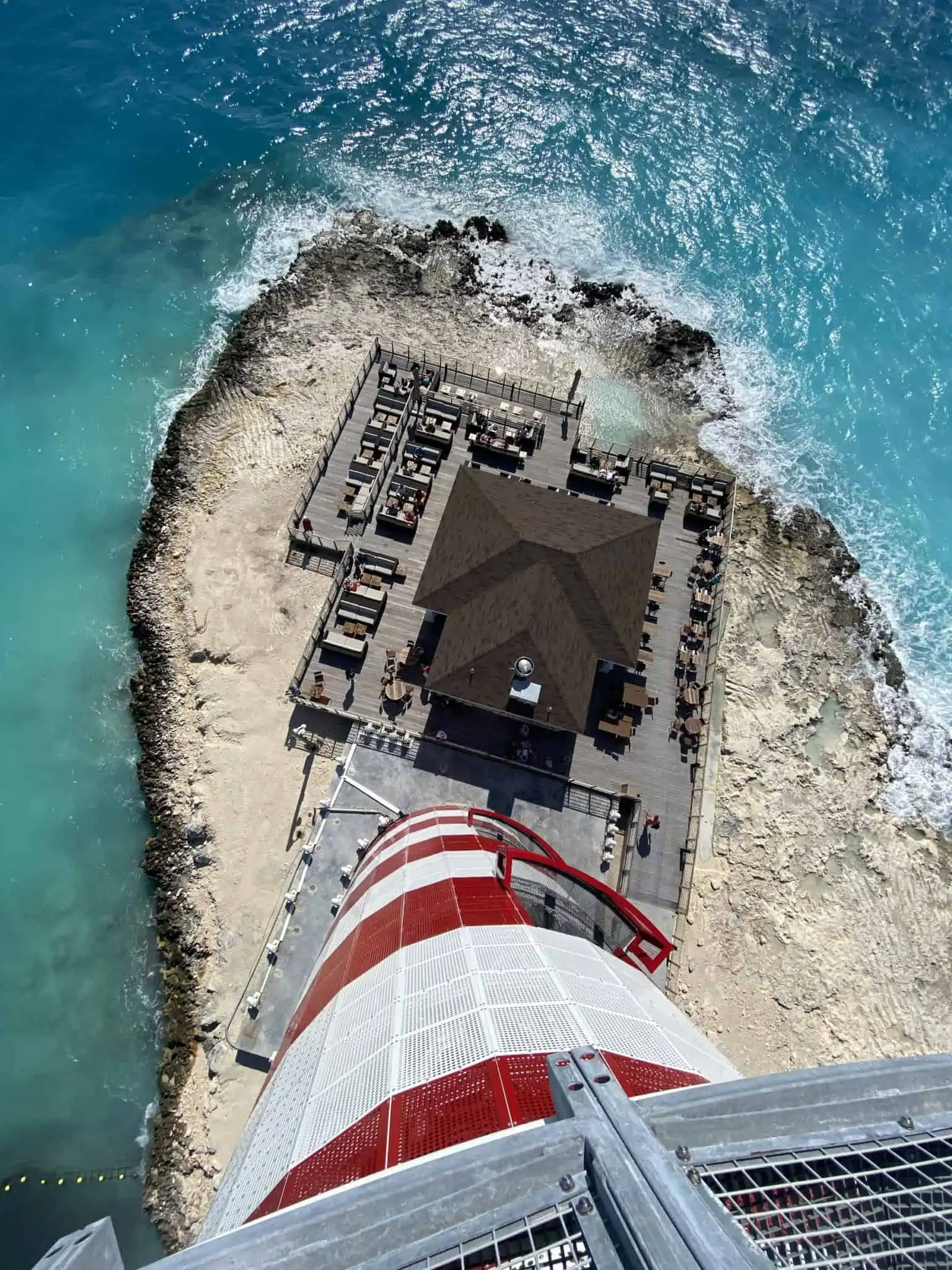 CR: What types of excursions are available on Ocean Cay?
Muskat: So one of the very cool things we have at night is a stargazing excursion, which is great. We take people out to the helipad and you can see the stars. During the day, we have everything from kayaking to WaveRunners and a champagne sunset cruise. There are also snorkeling excursions. We have a reef with a shipwreck where people can snorkel. And we have great activities for the kids. They can build their own kites and fly them, there's a volleyball court. All kinds of great things.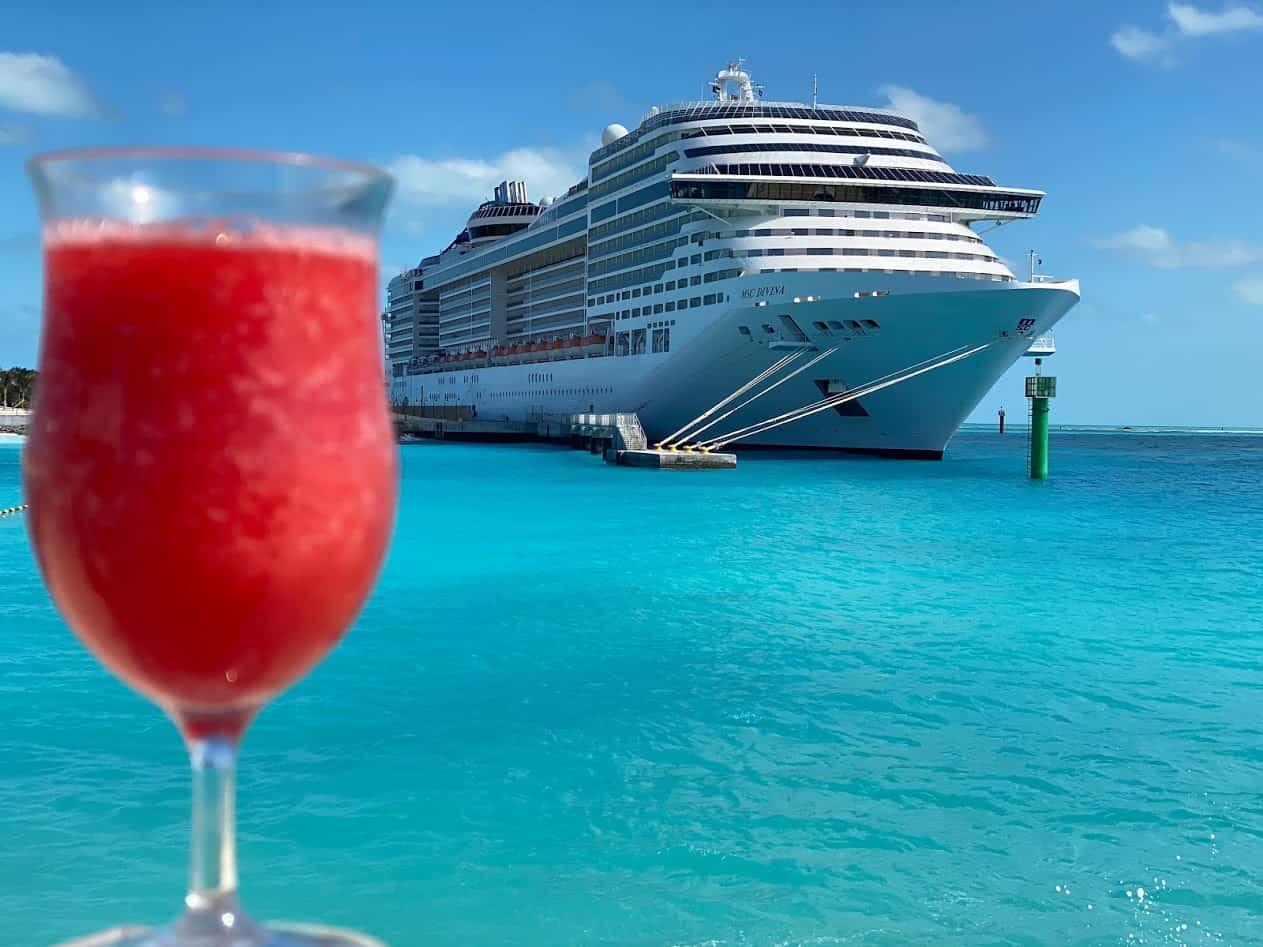 CR: Can you use the drink package you bought on the ship at Ocean Cay?
Muskat: Yes, definitely. So if you buy a drink package, it's the same as it would be on board. Everything transfers over. One of the big things we wanted to make sure we did was make the island an extension of what we have on the ship. That's actually why we have the Yacht Club experience on the island too. The Yacht Club guests can go to their own clubhouse here on the island. They have their own reserved beach.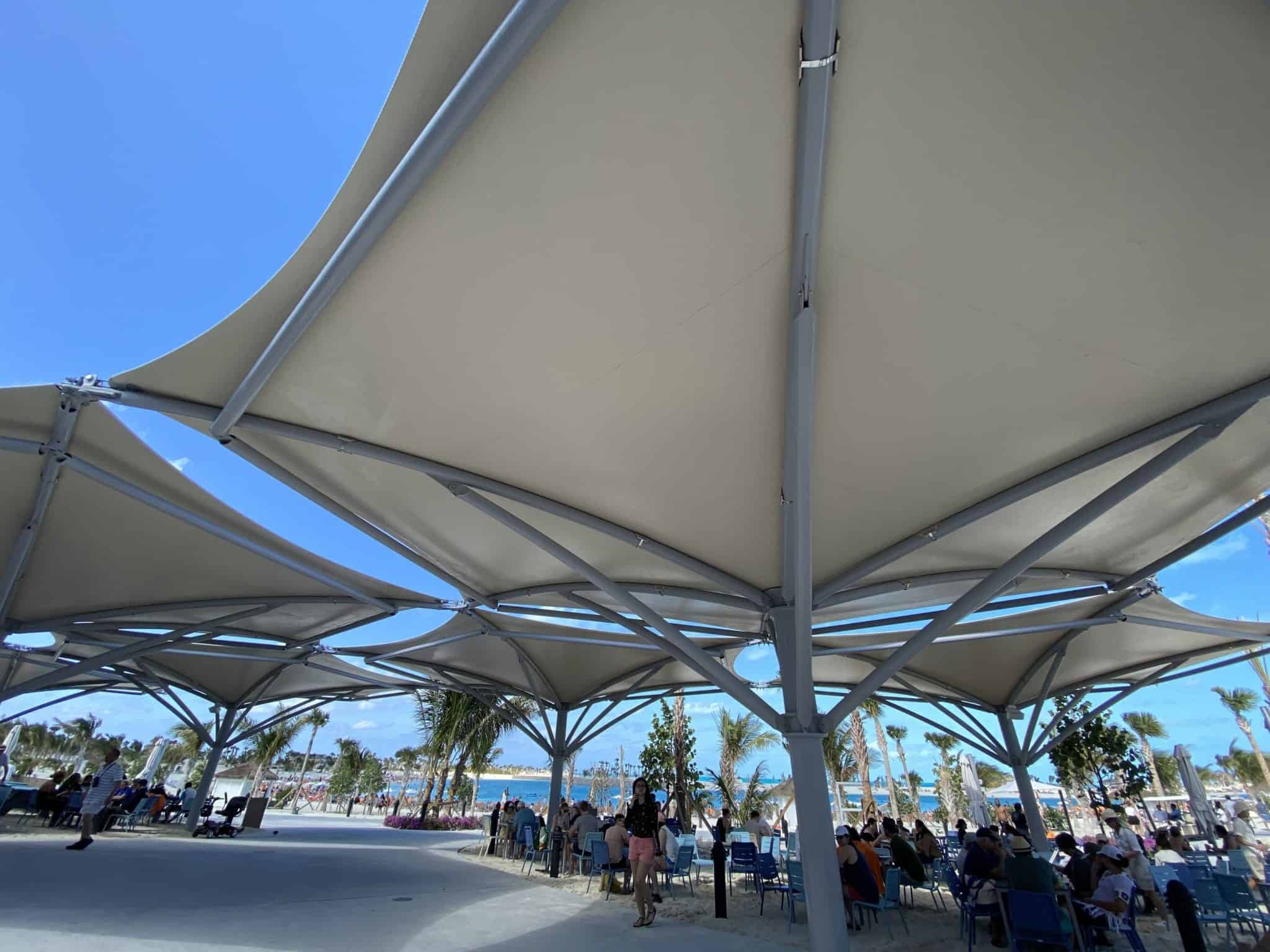 CR: What's available, food-wise?

Muskat: We have a beautiful buffet that's open pretty much throughout the day serving all kinds of great food: hamburgers, salads, desserts, and sandwiches. We also have food trucks that are located around the island. They're also free of charge, and they serve hot dogs, hamburgers, and french fries. We have one that remains open throughout the night as well. If there are lines at the buffet, you can go to the food truck and get everything you need. And at the Lighthouse bar, we have some very light snacks that you can order as well.
Watch Ocean Cay MSC Marine Reserve Tour (2020)