Historic ocean liner Queen Mary is further back up and running as the vessel's hotel operations have now resumed as of May 1st.
Guests can once again book an overnight room on the permanently docked ship, which is located in Long Beach, California. Each stateroom features an Art Deco style with authentic wood paneling and original 1930s artwork, and most also include portholes that actually open. They offer a glimpse at what travel across the Atlantic Ocean was like during the 30s, 40s, and 50s.
There are a variety of accommodations to choose from on the Queen Mary hotel. Here's a rundown, as well as the current starting price per night for each:
Inside Staterooms: $169
Standard Stateroom: $179
Family Stateroom: $209
Deluxe Stateroom: $189
Mini Suite: $219
Full Suite: $519
Last month, Queen Mary's public tours reopened after three years of being suspended due to the pandemic and needed repairs on the vessel. The Glory Days Historical Tour, the Steam & Steel Tour, and the Haunted Encounters Tour began on April 1st. Each one-hour tour costs $10 per person.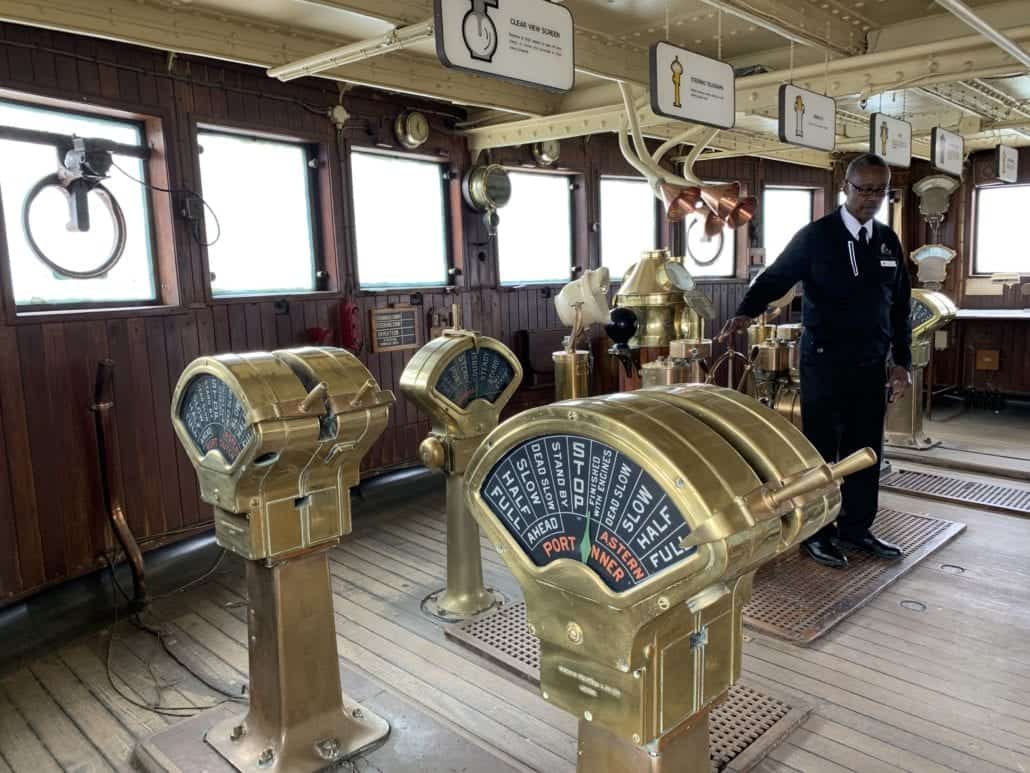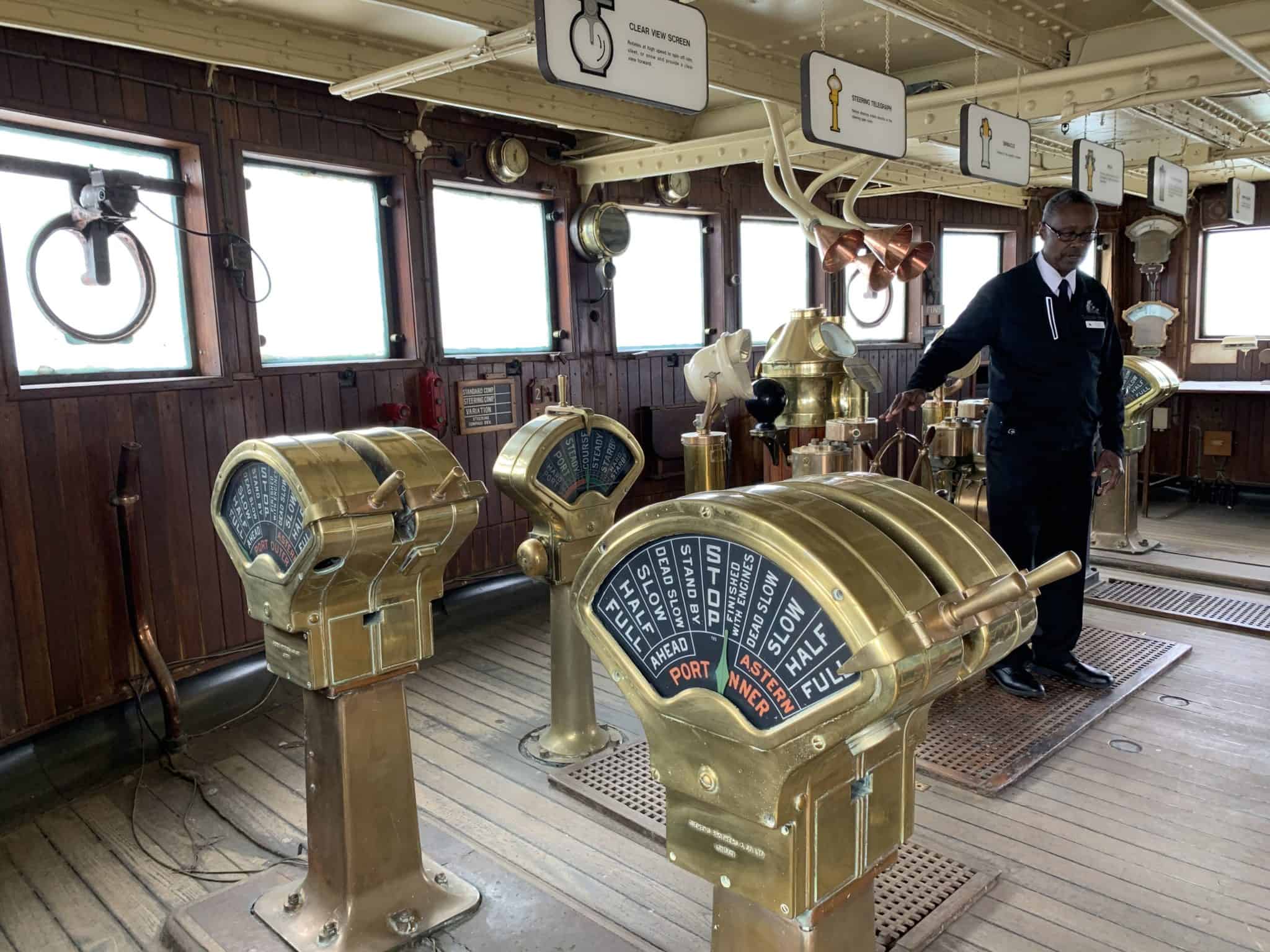 MORE: Chef Giada De Laurentiis Christens Newest Oceania Cruises Ship
The City of Long Beach regained control of Queen Mary in 2021, and was able to secure funding for critical repairs to the vessel. These included the removal of 20 deteriorated lifeboats, improvements to the bulkhead for structural stability, and the installation of new bilge pump systems. Other restoration work also took place, including painting, lighting replacement, and flooring refurbishments.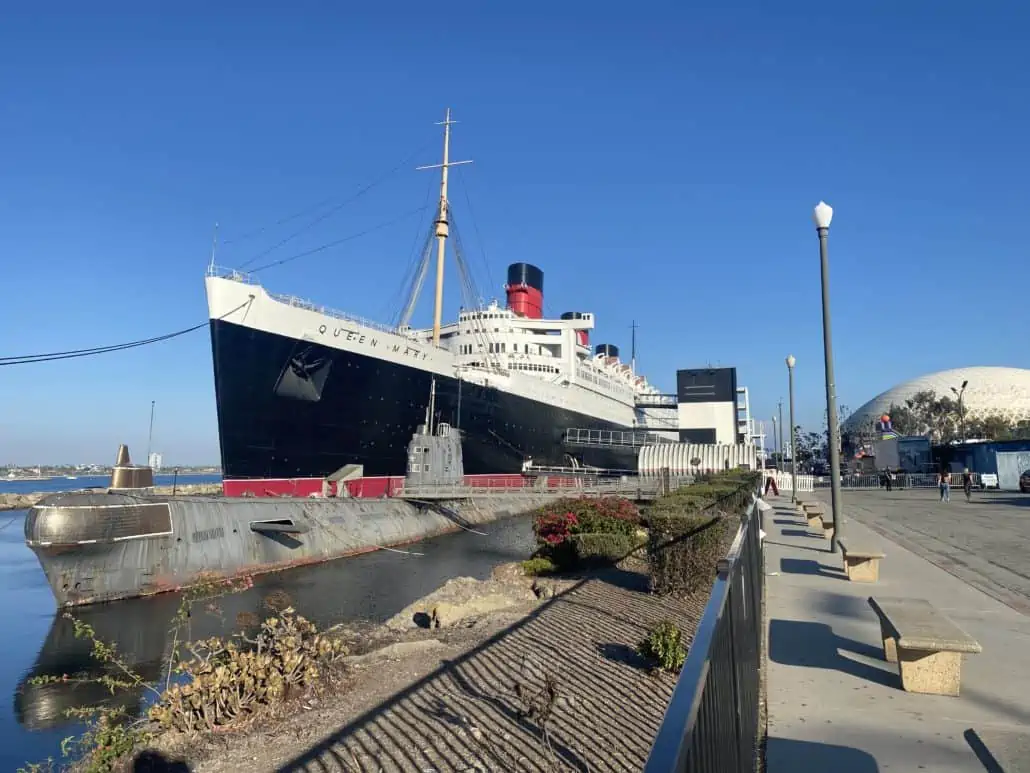 Queen Mary originally launched for the Cunard White Star line in 1936, and was built as part of Cunard's planned two-ship weekly service between Southampton, Cherbourg, and New York City. During World War II, she was converted into a troopship and ferried Allied soldiers during the conflict.
After the war, the vessel was refitted for passenger service and resumed transatlantic service. In 1967, the ship was retired from service and moved to her permanent mooring in Long Beach, where the city had purchased it to serve as a tourist attraction.
READ NEXT: River Pilot Tragically Dies While Boarding Cruise Ship