I'm checking in online for my very first Caribbean Carnival Cruise and it is asking me to select the account I want to open – either credit/debit or cash but then they say they don't take cash on board, so how does that work? haha which do you recommend? – Cailin, Halifax, Nova Scotia 
First off, congrats on taking your very first cruise. You're going to love it and appreciate escaping Canada's cold weather. To answer your question, lets first start with the onboard cruise spending basics.  No cash/credit is accepted onboard the cruise ship the exception of the casinos. On Carnival (and every other cruise line), you'll be issued a sail and sign card when you board the ship and that'll be your onboard credit card. Everything from drinks, excursions, shop purchases and specialty venues will be linked to that card and it will be charged at the very end of the cruise.
Debit/Credit Cards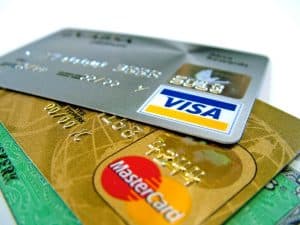 This is the option that I recommend because it's so easy. When you do your onboard check in you simply enter your credit card number and when you get to the pier they will swipe it and every purchase you make on the voyage will be carried over until the end – then you'll be charged.
Keep in mind that debit cards are subject to an authorization hold and can tie up your cash availability throughout your voyage. If this is something you're concerned about, you should consider getting a prepaid credit card. Authorizations can sometimes take up to a week to be released depending on your financial institution.
I use a debit card from a credit union in Jacksonville, Florida and it takes exactly a week to be released.
At the end of your voyage there will be a folio printed out and you'll be able to see what was charged to your account, it will be billed directly to your credit/debit card.
Giftcards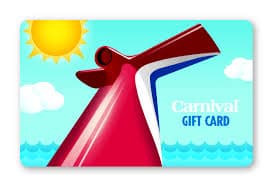 A lot of cruise lines now have prepaid gift cards, we'll use Carnival for example, they have a gift card that can be loaded up to however much you want. You can use the gift towards your onboard spending balance or payment of your cruise. If you're a big cruiser, consider asking for a gift card in lieu of birthday gifts or Christmas. Carnival gift cards can be purchased for a minimum value of $10.00 up to a maximum as large as a $1,000. You can check out more information on Carnival's gift cards here.
Cash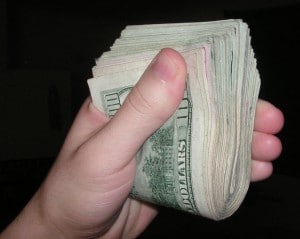 Once on board the ship you'll visit the Guest Services Desk who will gladly assist you in opening your cash account. You can open a cash account with as little as $50 but throughout the cruise, as you approach the deposit limit, the Guest Services Desk will notify you that additional money must be deposited. Just save yourself the hassle and use the guidelines below.
Recommended deposits per sailing duration:
2-4 day cruises: $100 deposit pp
5-8 day cruises: $200 deposit pp
9+ day cruises: $350 deposit pp
At the end of your voyage there will be a folio printed out and you'll be able to see what was charged to your account. If you have an overage, there will be a check attached to your folio of the cash that you didn't spend.
Have you subscribed to Cruise Radio yet? Subscribe to us on iTunes and Stitcher Radio Network.