The moment a new ship is announced, cruisers begin speculating about what it will feature. And the deck plans for Carnival Cruise line's currently-being-built Carnival Horizon immediately had people buzzing, with many having one burning questions: Is it true that there won't be a RedFrog Pub & Brewery on board?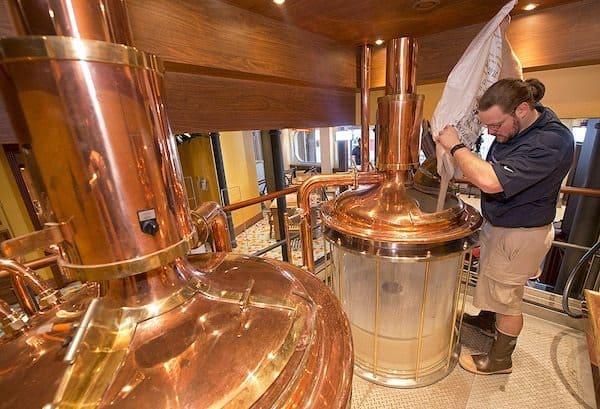 For those not in the know, the pub is a wildly popular venue featuring handcrafted beers, an amazing munchie known as "frog balls" and, on most nights, live music. And yet deck plans for Horizon appear to have no area designated as the future home of a RedFrog Pub! Given that there is one aboard Horizon's sister ship, the Carnival Vista it's led to a bit of confusion and a whole lot of speculation!
A Possible Explanation
It could well be that this is simply a labeling issue. There appears to be an area that is about the size you'd expect a RedFrog to be in about the location you'd expect to find the brewery, leading some to assume that's where it will go. Another interesting theory has surfaced as well among those who've noticed that Carnival Horizon doesn't seem to have — again, according to the deck plans — a Guy's Pig & Anchor BBQ Smokehouse. Might the new ship feature a hybrid of these two hotspots, despite neither being mentioned in marketing materials released thus far?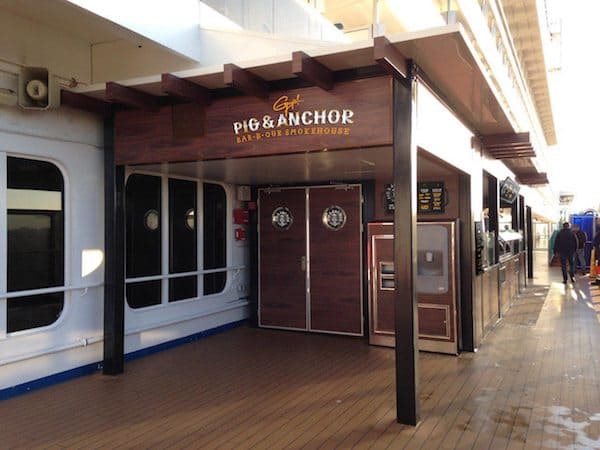 While Carnival has not made any announcements regarding the venues, Brand Ambassador John Heald mentioned in a video on his Facebook page that Horizon will feature "something new and exciting" where the pub is. And several people on the Cruise Critic message boards have claimed that Vista brewmaster Colin Presby — whom we still firmly believe might have the coolest job in the world — confirmed that Horizon would have a brewery.
Deck Plans Can Be Misleading!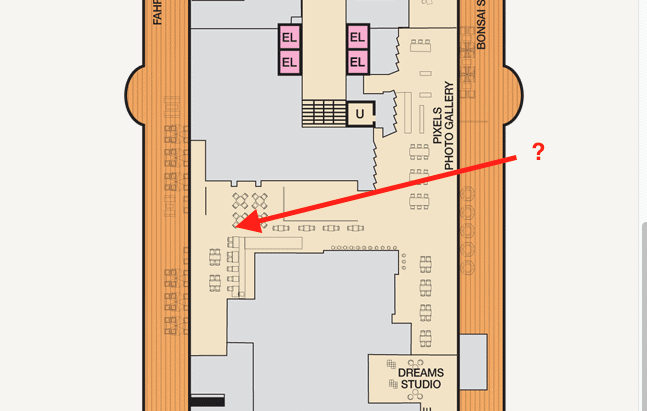 If there's one thing we've all learned in recent years, it's that there can sometimes be a big difference between initial deck plans and what winds up actually being on the ship in question. Sometimes, this is done as a way of keeping an upcoming feature under wraps, while in other cases it's a reflection of things changing as a ship is being constructed.
More: View Carnival Horizon Deck Plans Here
Only a few weeks ago, cruisers hungry for information about Norwegian Cruise Line's upcoming ship, the Norwegian Bliss, were fooled by plans were turned out to be an amalgamation of those for the Norwegian Joy and Bliss, including a serenity park which was featured on the former but will not be included on the latter. Things got even more confusing when the actual plans for the new ship wound up being briefly, accidentally leaked around the same time.
All of which means that for now, cruisers have more questions than answers where Horizon's brewpub is concerned.
Could the new venue be a hybrid of the RedFrog Pub & Brewery and the Guy's Pig & Anchor BBQ Smokehouse? A rebranded version of the venue? Maybe even something entirely new? Only time will tell!