When people look for a place to stay before their cruise, it's usually because they are flying in from out of town. It's far better to arrive a day early and spend a little extra money on a hotel than to risk a cancelled flight or travel delays causing you to miss the ship entirely. But not everyone who decides on an overnight pre-cruise stay is flying in from far away. In fact, the night before my recent sailing on the Carnival Vista, I opted to stay at the  Hilton Garden Inn Fort Lauderdale Airport Cruise Port for a variety of reasons… including the fact that their Park-And-Cruise package provided me a great place to park my car at a rate cheaper than I'd pay at the port itself.
The Vista was actually sailing out of Miami, but Fort Lauderdale is pretty close to there, making the Hilton Garden Inn a perfect option for me.
Why this property?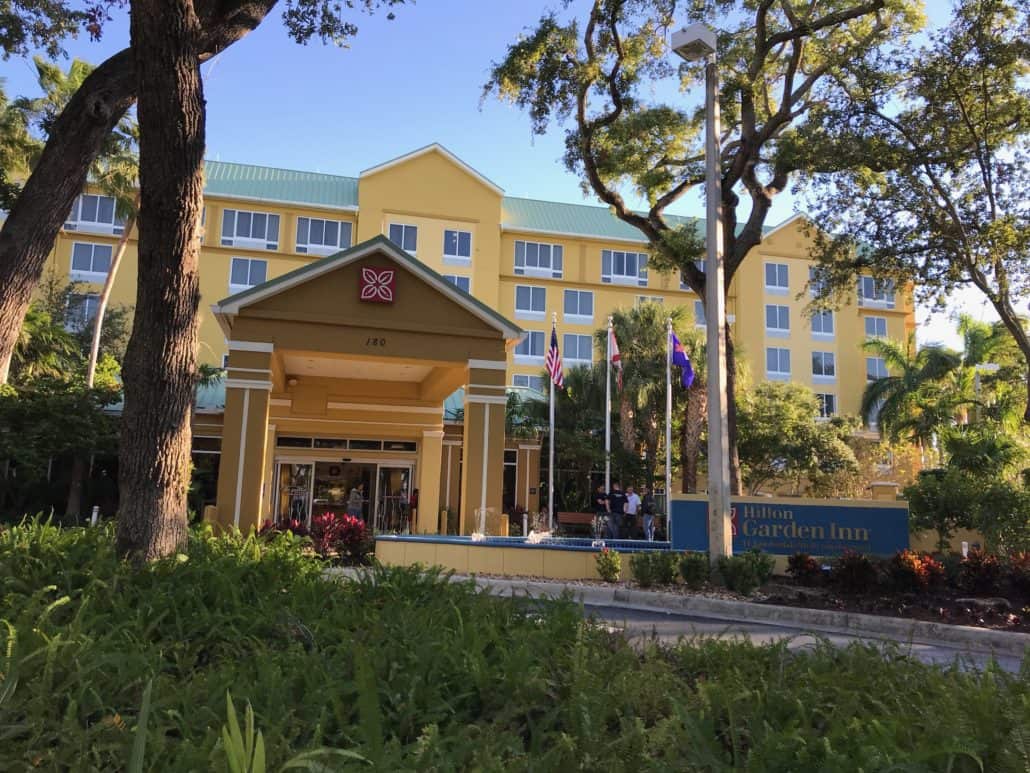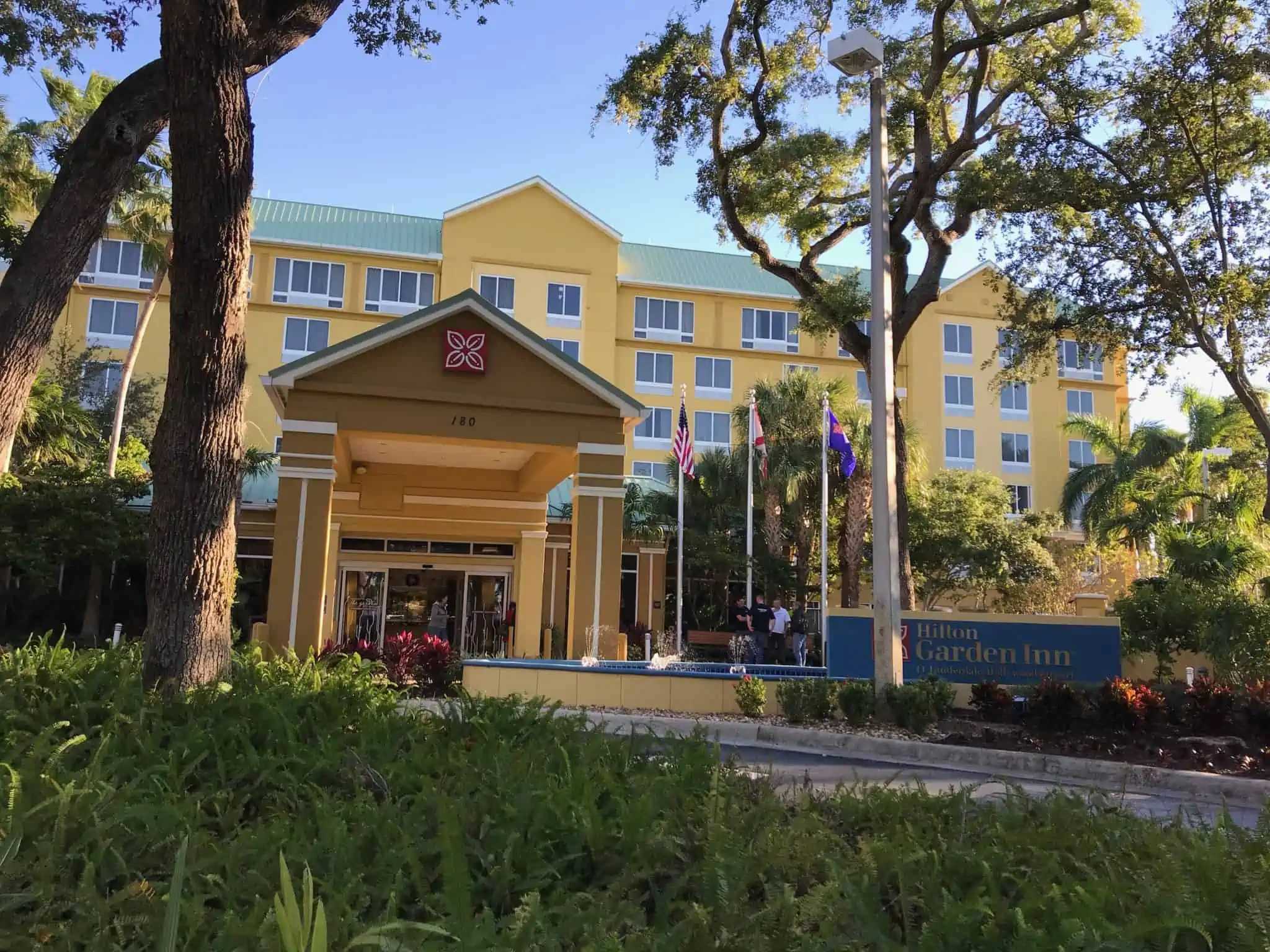 The hotel is located right off of I-95 (you can actually see the interstate from the hotel), so it's incredibly convenient and easily accessible. The hotel's parking lot is gated, well lit and removed from pedestrian traffic, all of which gave me peace of mind when it came to leaving my car there during the eight-night cruise. And then of course, there are the amenities offered by the hotel like the hot breakfast (included in the park-and-cruise package), a nice pool, a bar/lounge, comfortable rooms. And if you forgot to pack something (which happens pretty much every single time I travel),  there's a shopping center right across the street. And yes, we had to head over there to pick up a few last-minute necessities at Kmart before heading to the port on embarkation day!
Being a Hilton Honors member, I'm pretty familiar with the Hilton Garden Inn brand. There's a certain comfort that comes with knowing that there's a consistent quality no matter where you travel. Earlier this year, I stayed at a Hilton Garden Inn while in Italy, and the layout was almost exactly the same.
The Room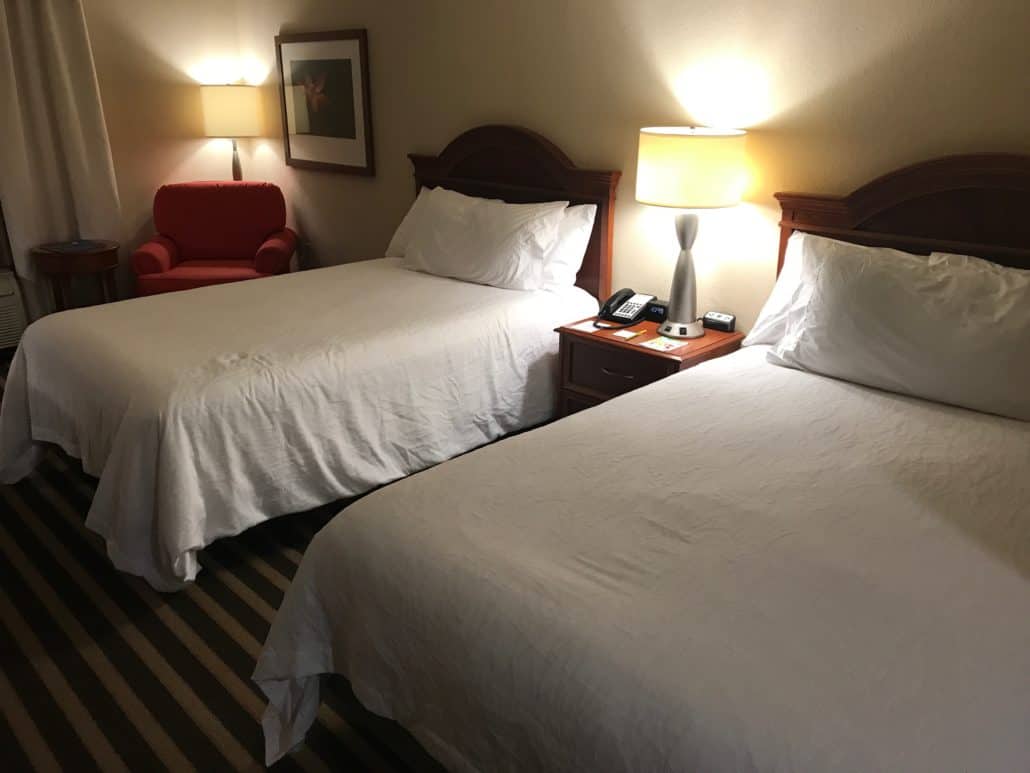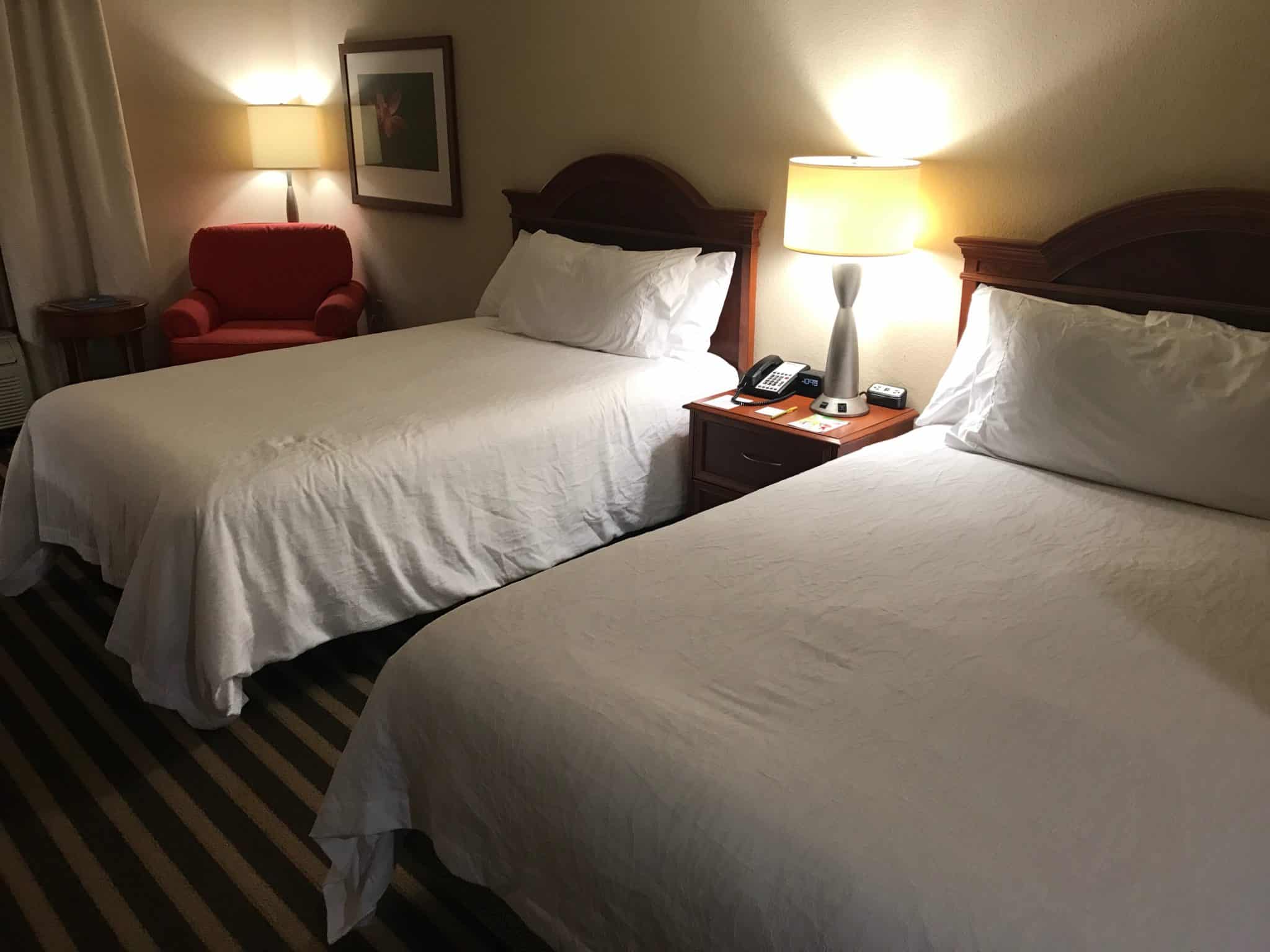 Our room was located on the second floor and was very nice. The rooms are spacious, well-appointed and offer a nice little work station area in case you have some last-minute work to do or, more likely, still have a few dinner reservations you want to go on-line to book.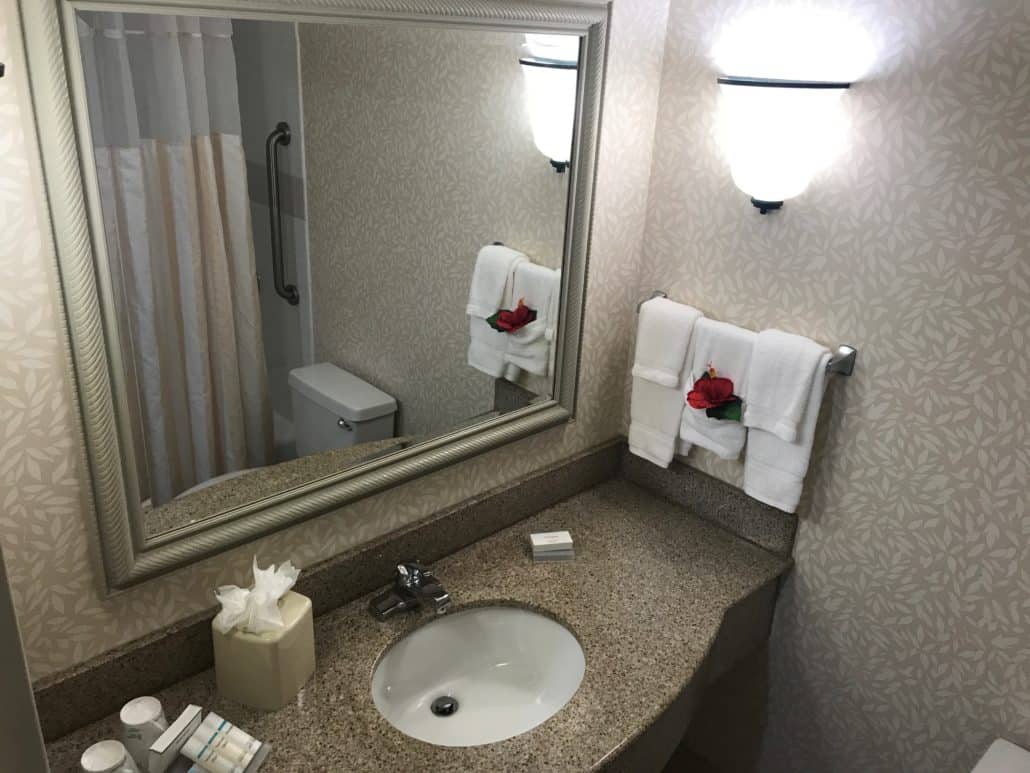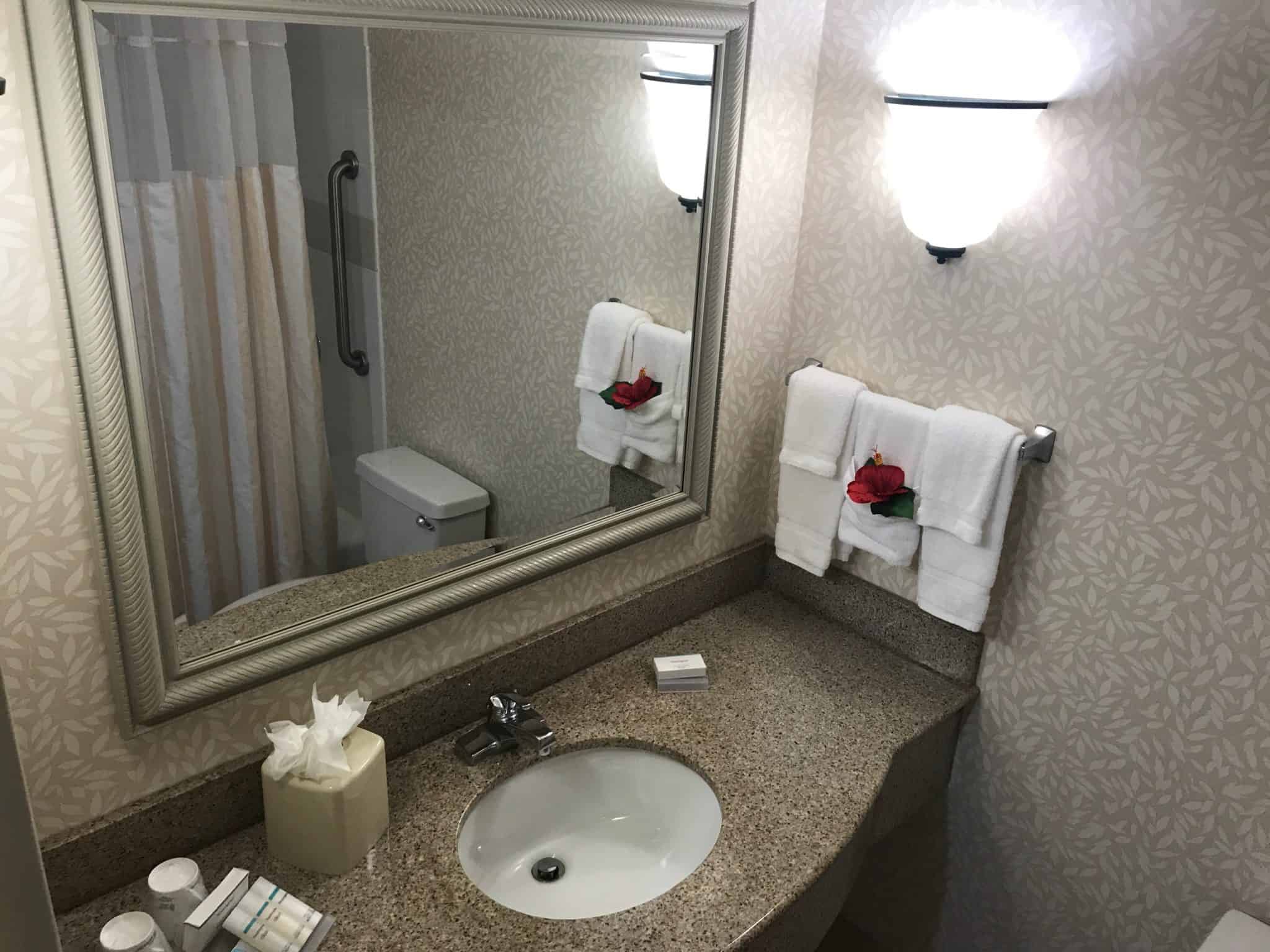 The beds were comfortable, the air conditioner worked perfectly, there's free WiFi and the TV offered lots of channels. (This might be more important to cruisers than a lot of other guests since we all know the ship-board TVs don't offer a whole lot of variety. This is a great chance to binge while you can!)
Complimentary Airport and Cruise Shuttles
Here's where the services offered by this hotel really come into play for cruisers: the various shuttle services they offer or coordinate, both from the airport to the hotel and from the hotel to the cruise ports in the area.
The airport shuttle will pick you up from your terminal and bring you directly to the hotel free of charge.  All guests need to do is call the hotel when their flight has arrived and let them know which terminal you're in just have to call the hotel when you land and tell them what terminal you're in. (Since we drove down, we obviously didn't need that particular service on this trip, but it's a great option for folks coming in from out of state!)
If you're cruising out of Port Everglades, the hotel works with a shuttle service which will transfer you to the cruise pier for $10 per person. If you don't want to take advantage of the shuttle service, you can easily catch an Uber or Lyft to the cruise port from the hotel. This will save you a little bit of money, especially if you have two or more people in your travel party.
If you're sailing out of Miami, you can use SAS Transportation to PortMiami for $15 per person, which is what I did for my Vista cruise. They were very prompt and dropped us off at the baggage zone area of the Carnival Cruise Line terminal. (When returning to the hotel from PortMiami, you can get a Lyft or Uber. It took us 20 minutes to get there on a Sunday morning and the Lyft fee was $24, which was much cheaper than a taxi!)
Final Thoughts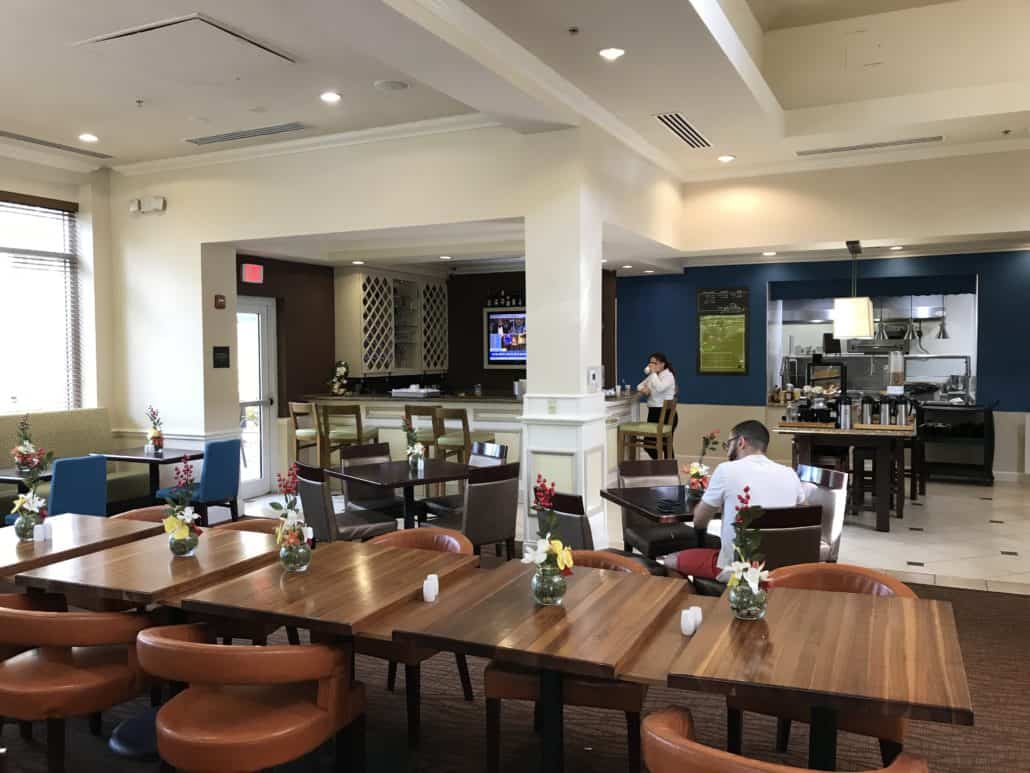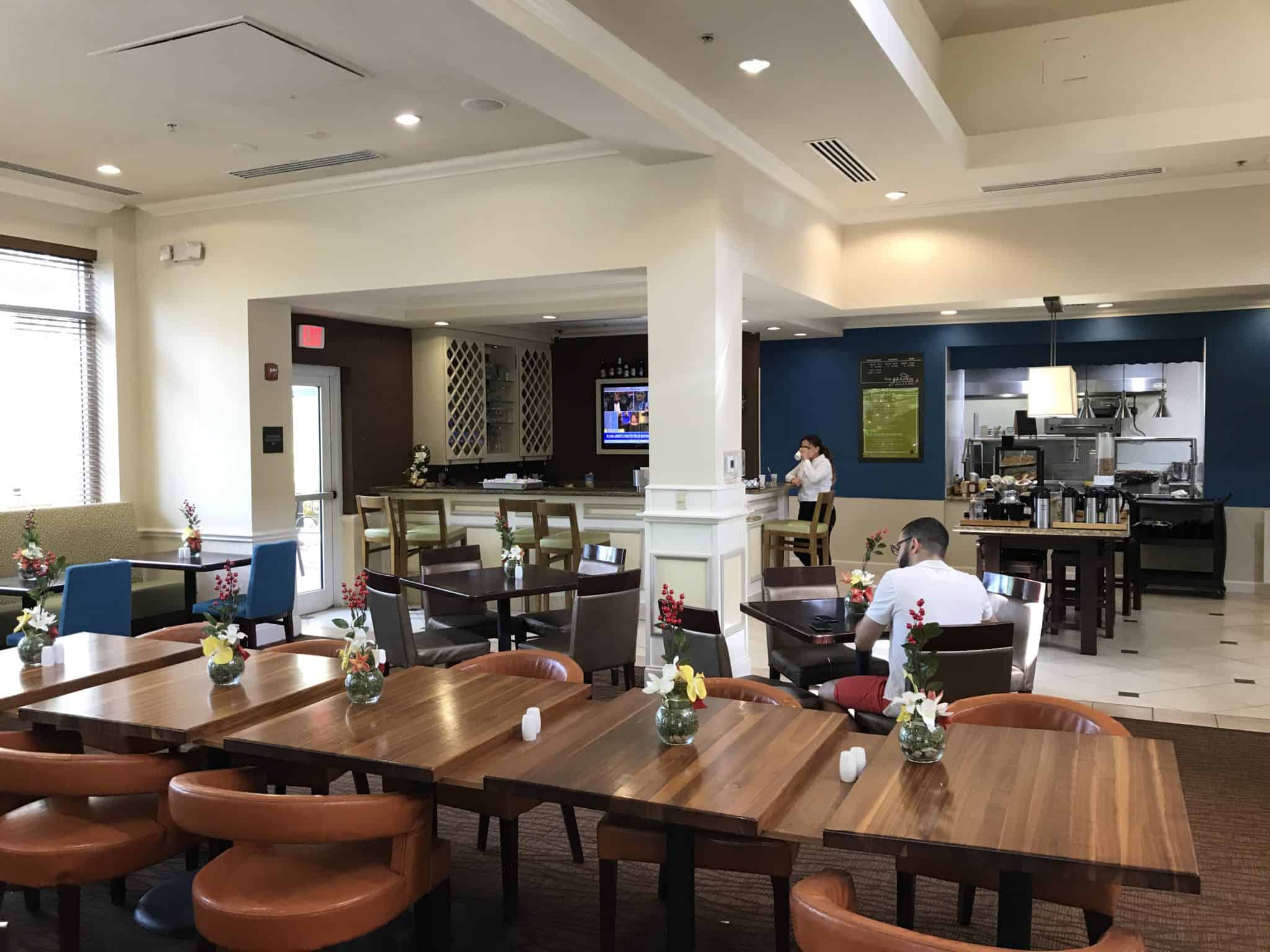 This hotel is very secure, inviting and has a very friendly staff. We grabbed breakfast on the way out the next morning, and which was a quick and easy option thanks to made-to-order omelets, waffles and table service. There is a flat rate per person for breakfast, but you can also purchase packages which include breakfast if you so choose.
Doing a pre-cruise hotel night was a great way to start my vacation and made things a lot less stressful when it came to getting to the port (not to mention the $160 parking fee at PortMiami). And isn't the whole point of a vacation to avoid stress whenever possible?