On a recent cruise through the Western Caribbean, I had the opportunity to go to Roatan. Located off the mainland of Honduras, Roatan is home to great diving and snorkeling as well as a wide variety of other water sports. There are two cruise ports in Roatan: Mohagany Bay (which Carnival Corporation developed for their ships) and Coxen Hole, where ships from the other lines visiting the area dock. As I was on a Carnival ship, we'd be arriving at Mohagany Bay.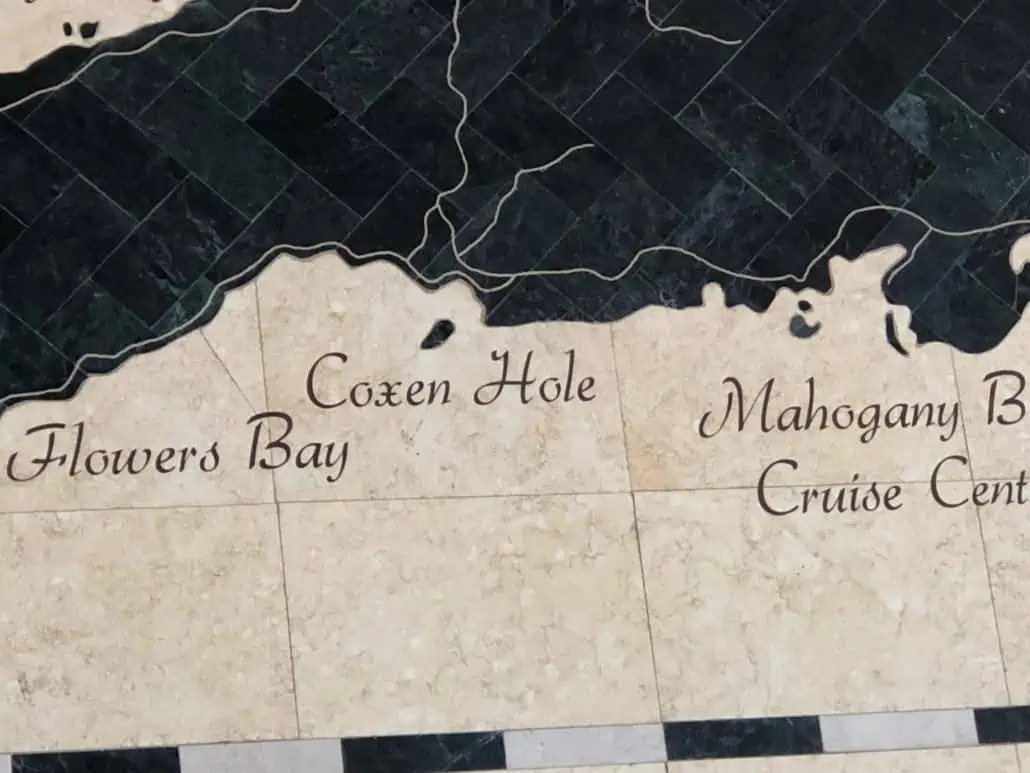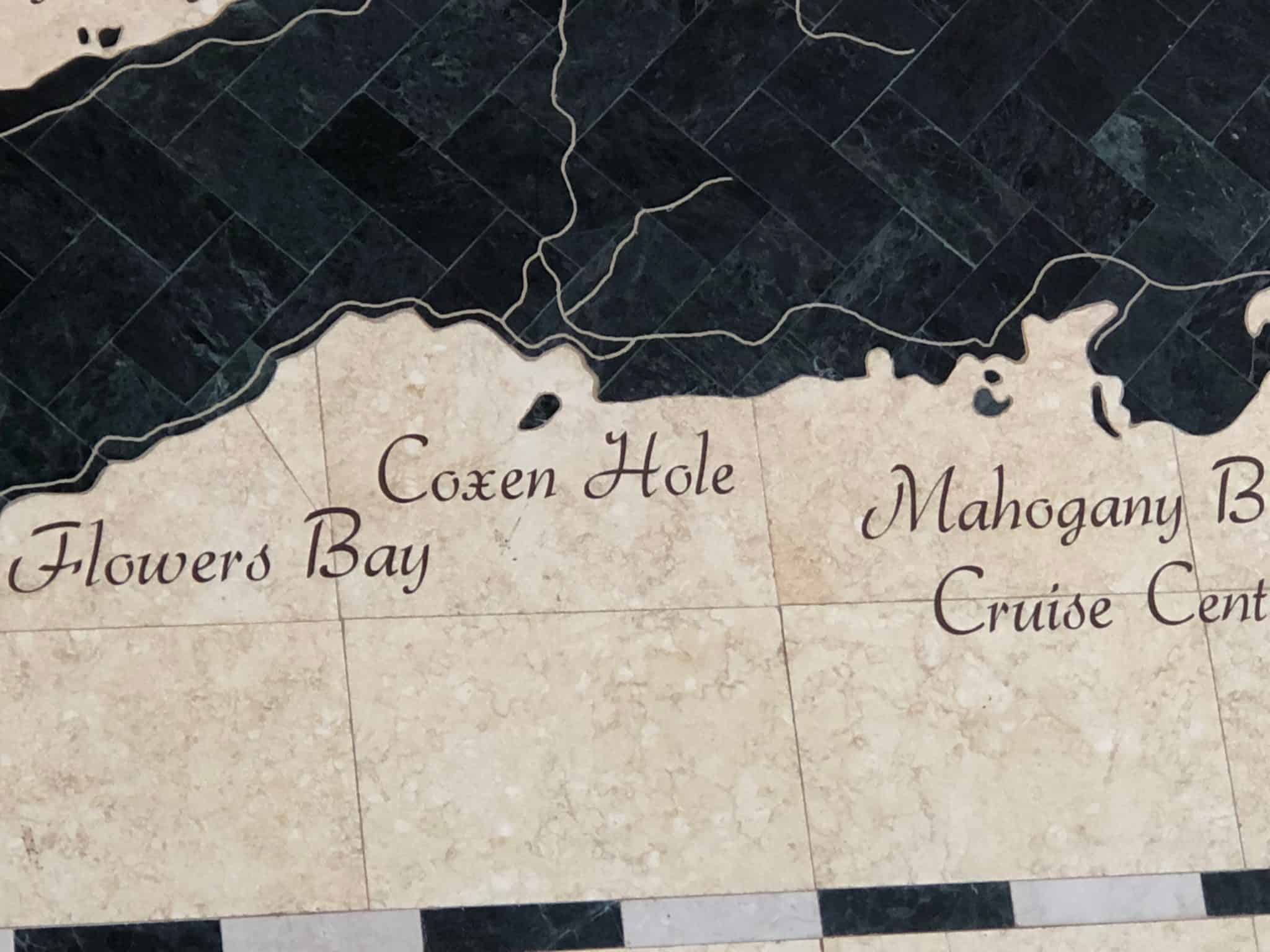 During the early stages of my planning for the trip, I'd decided that whatever I did in Mahogany Bay, I was going to make it a chill day. With that being pretty much my only pre-requisite, I asked my travel agent for a little advice. Her recommendation? That I visit Little French Key. I'd heard of the place in the past, but had never actually visited. Having never been steered wrong by my agent in the past, I decided to give the resort a try.
Getting There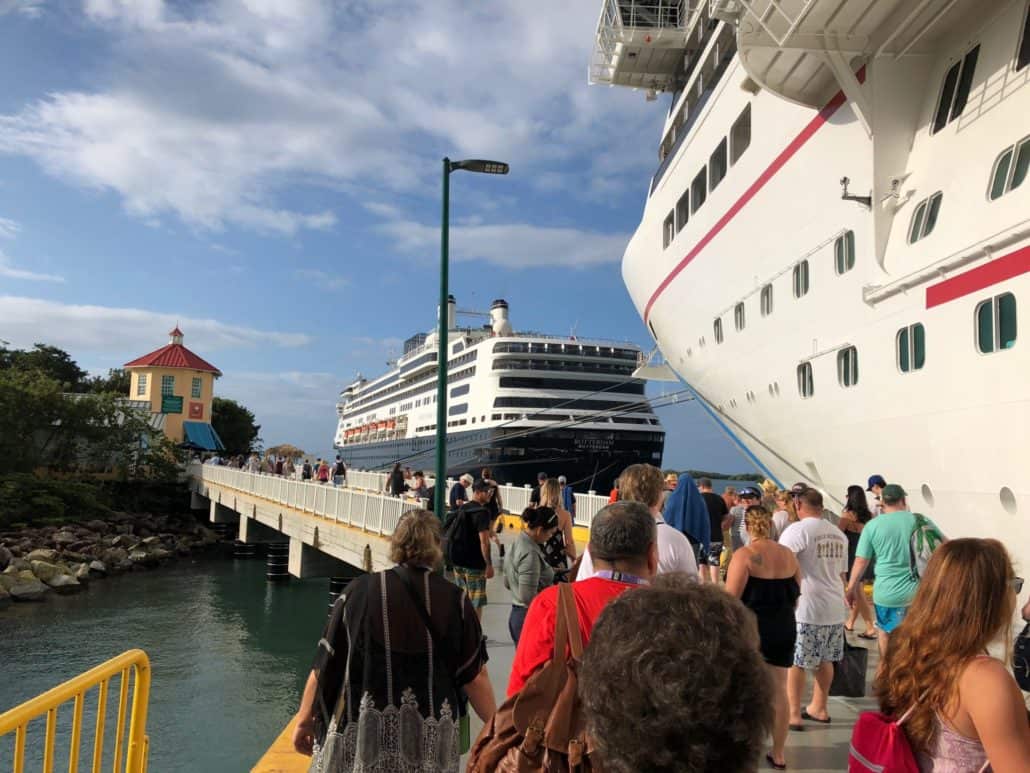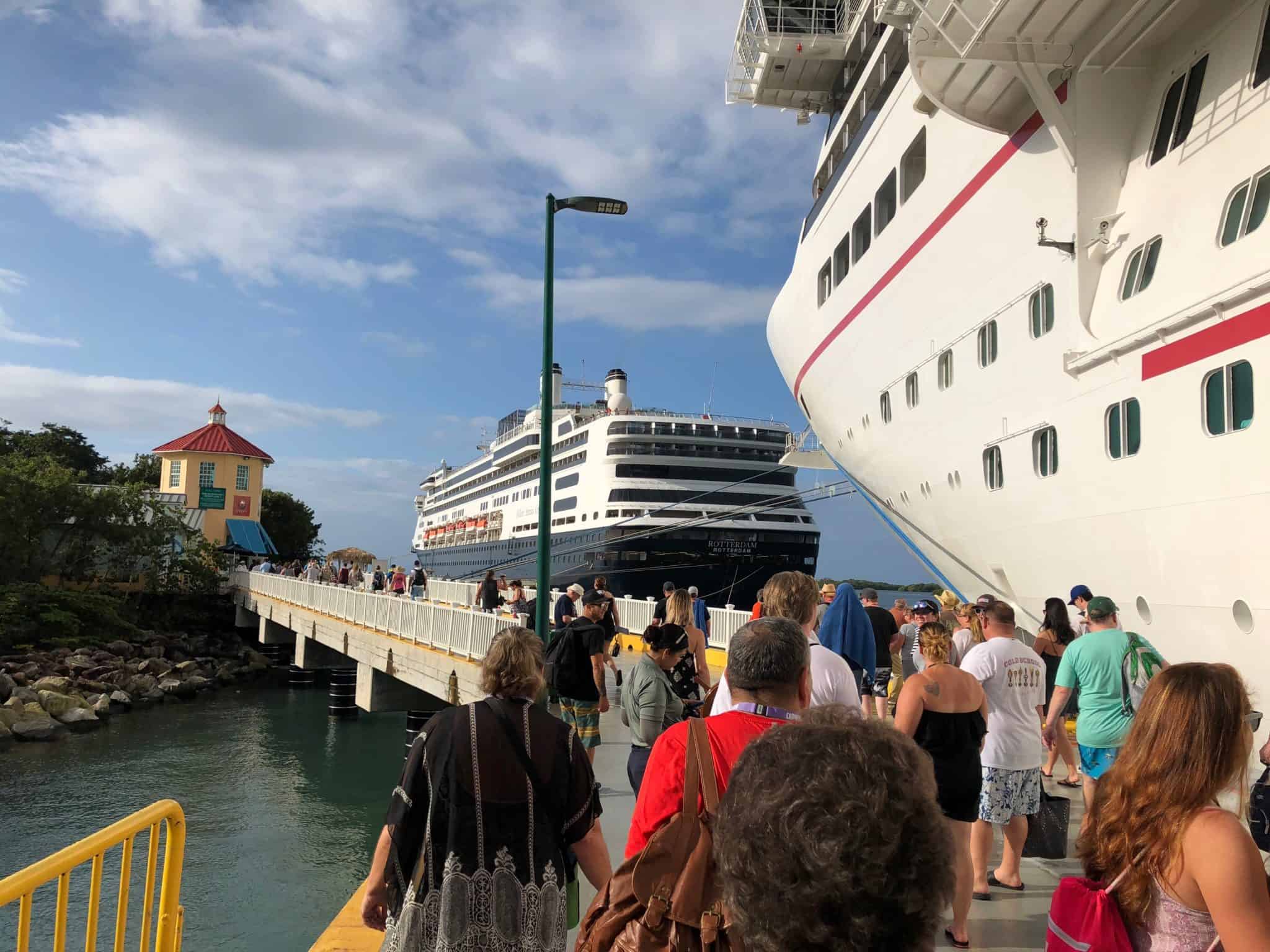 Included in the price of your package is round-trip transfers from the pier to the resort. This is true whether your ship is docked at Mahogany Bay or Coxen Hole. Because this isn't a cruise line sponsored shore excursion, you'll have to walk beyond the gates of the city to get to the driver who will take you to the resort. Don't worry, you'll easily recognize the drivers: They wear very bright shirts that are emblazoned with the resort's initials, LFK. If for some reason you can't find them, just ask… they're locals, so pretty much everyone knows them and can point you in the right direction!
The drive took about 15-minutes, after which we checked in at a little dock. Why a dock? Well, Little French Key is actually an island off the coast of Roatan, so it's either take a boat or swim! (And no, you can't actually swim.)
The Full Island Package
How you spend your time once you've arrived on the island is up to you, as there are a number of different packages to choose from. I wound up going with the Full Island Package for $88 dollars. This package included:
Transportation to and from port
Entrance to the private island
2 well drinks
Access to the Animal Rescue Center
Unlimited use of snorkel gear, kayaks and paddle boards
Combination Island Plate – coconut shrimp, a quarter of a rotisserie chicken, and skewered Persian beef kabobs…  plus sides of coconut rice/beans, salad, fresh Yuca chips and salsa. All of the food is prepared there on the island, fresh daily.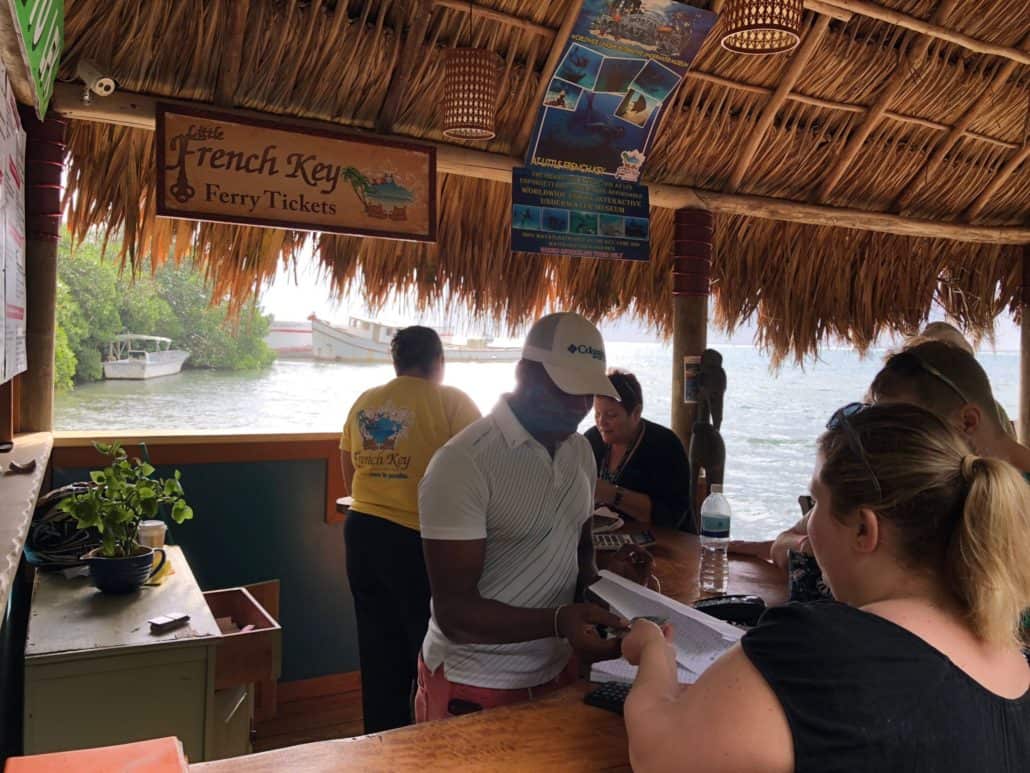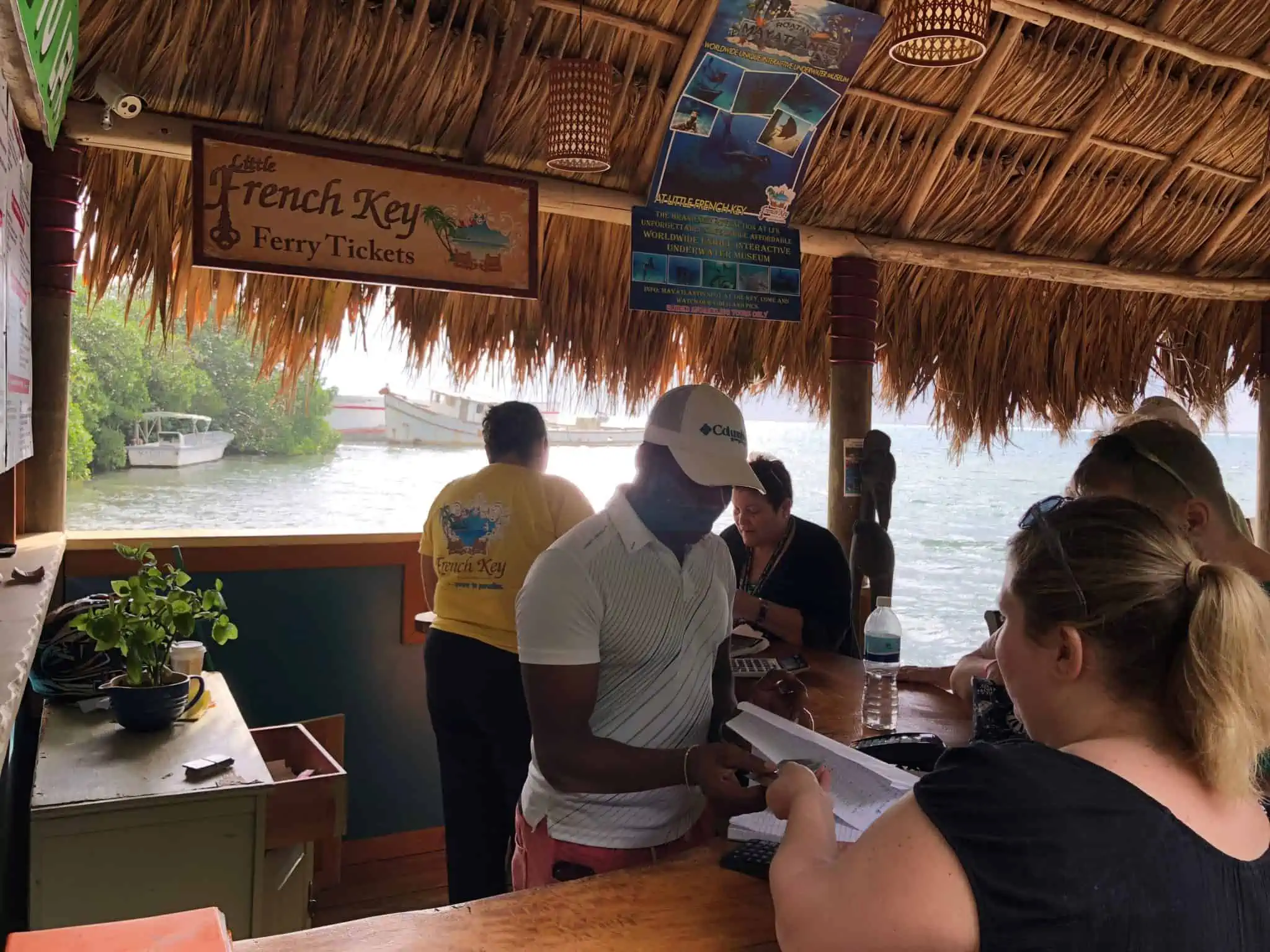 They have other packages available — some include more, others less — so it all comes down to personal preferences and how much you're looking to spend. Over the course of the day, I asked some of the other guests which package they went it, and it seemed the vast majority had gone with the same one I picked.
Two tips: If you know a group of people from your ship are interested and can organize them, parties of 10 or more receive a discount of 10% per person. Also, you don't actually have to prepay for the excursion and can, instead, pay upon arrival. They take credit cards, but as is often the case on shore excursions, cash is king… you'll wind up paying a 15% island tax if you use plastic to pay your bill.
Also, you'll want to make a reservation before you go, and place a $20 deposit during the initial reservation. They take credit cards at the resort but cash is king on the island, you're subject to a 15% island take if you use credit.
The Animal Rescue Center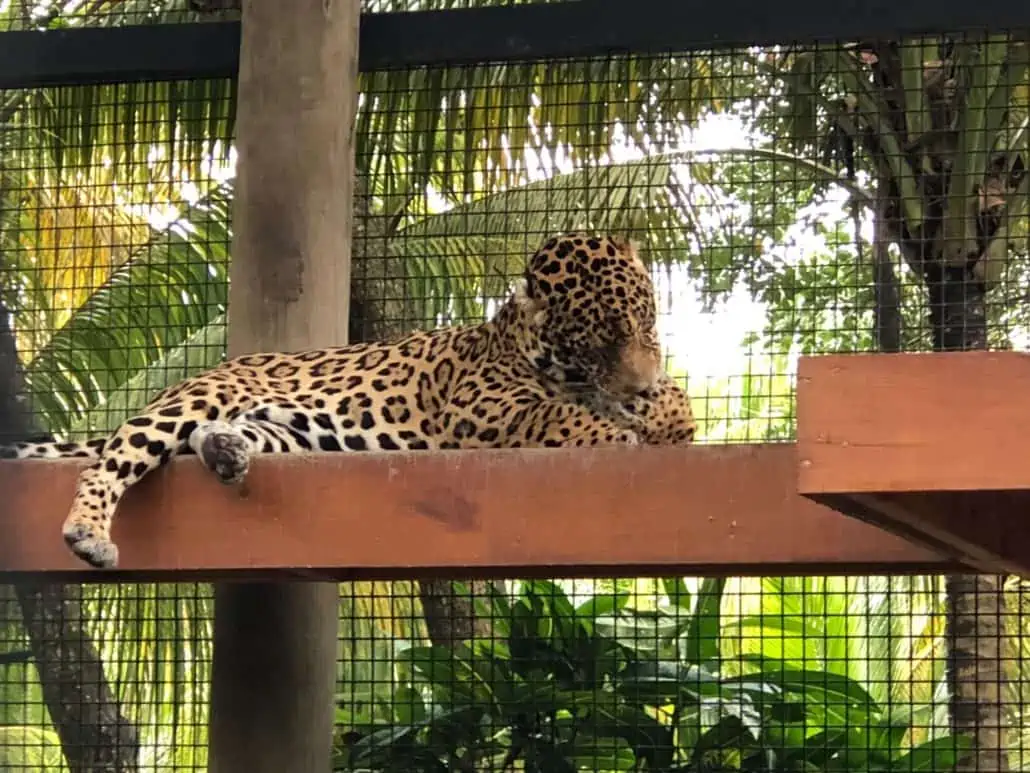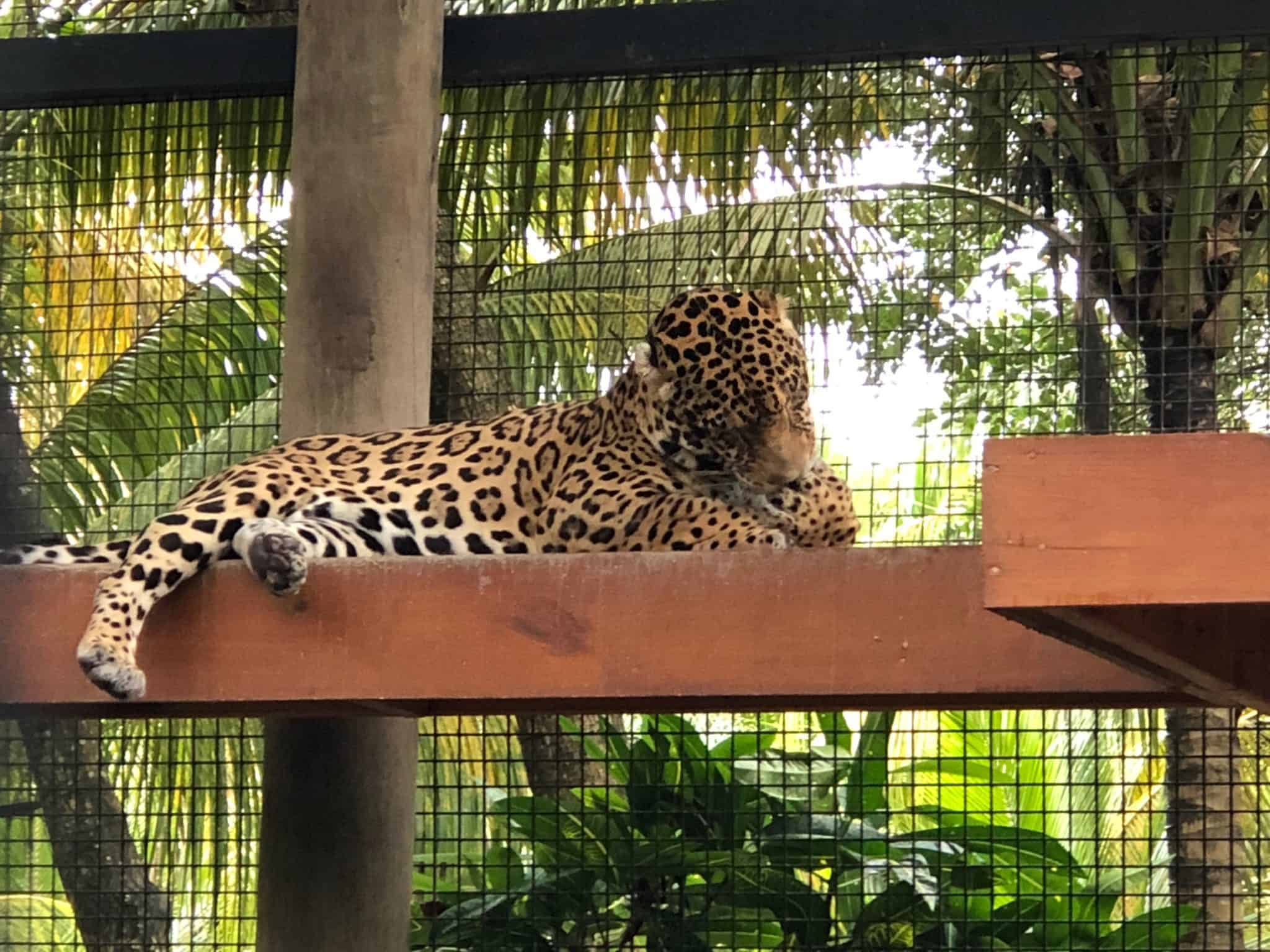 Little French Key has a rescue center on the island and is actively involved with numerous animal rehabilitation programs which help various indigenous and exotic species. There is an area of the island specifically dedicated to the animals, where you'll be able to see everything from monkeys and birds to tigers and jaguars. Spend enough time with the animals, and you'll find out just how like us they can truly be.
For example, on the day of my visit, a very possessive male duck made it clear that he didn't want anyone getting too close to the female duck who was clearly his mate.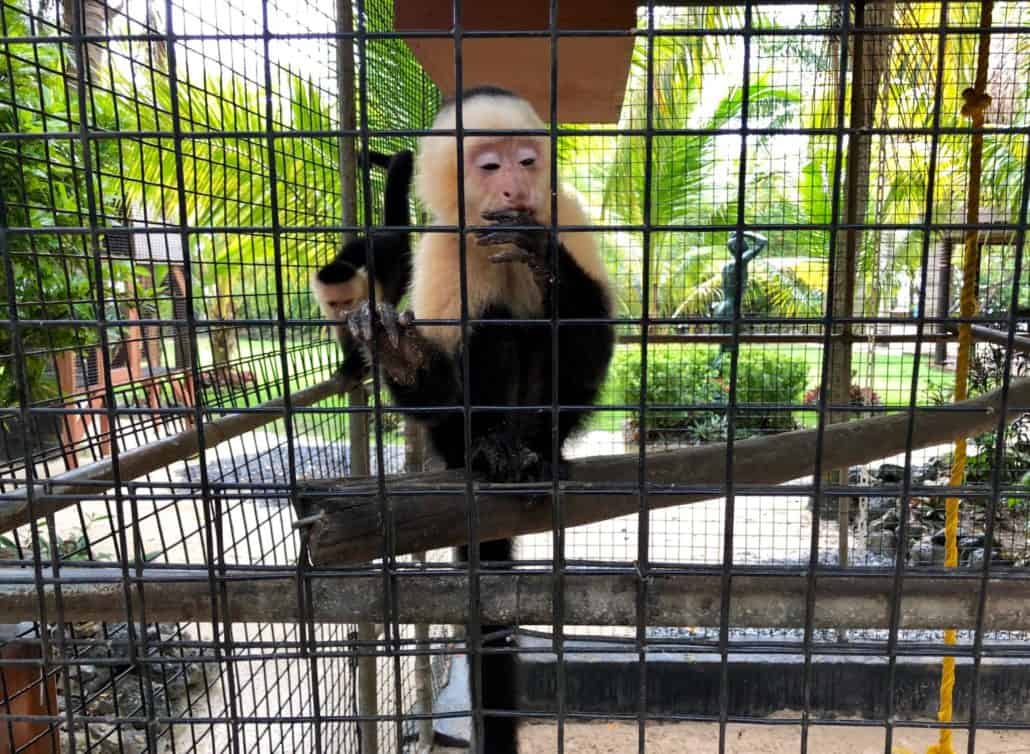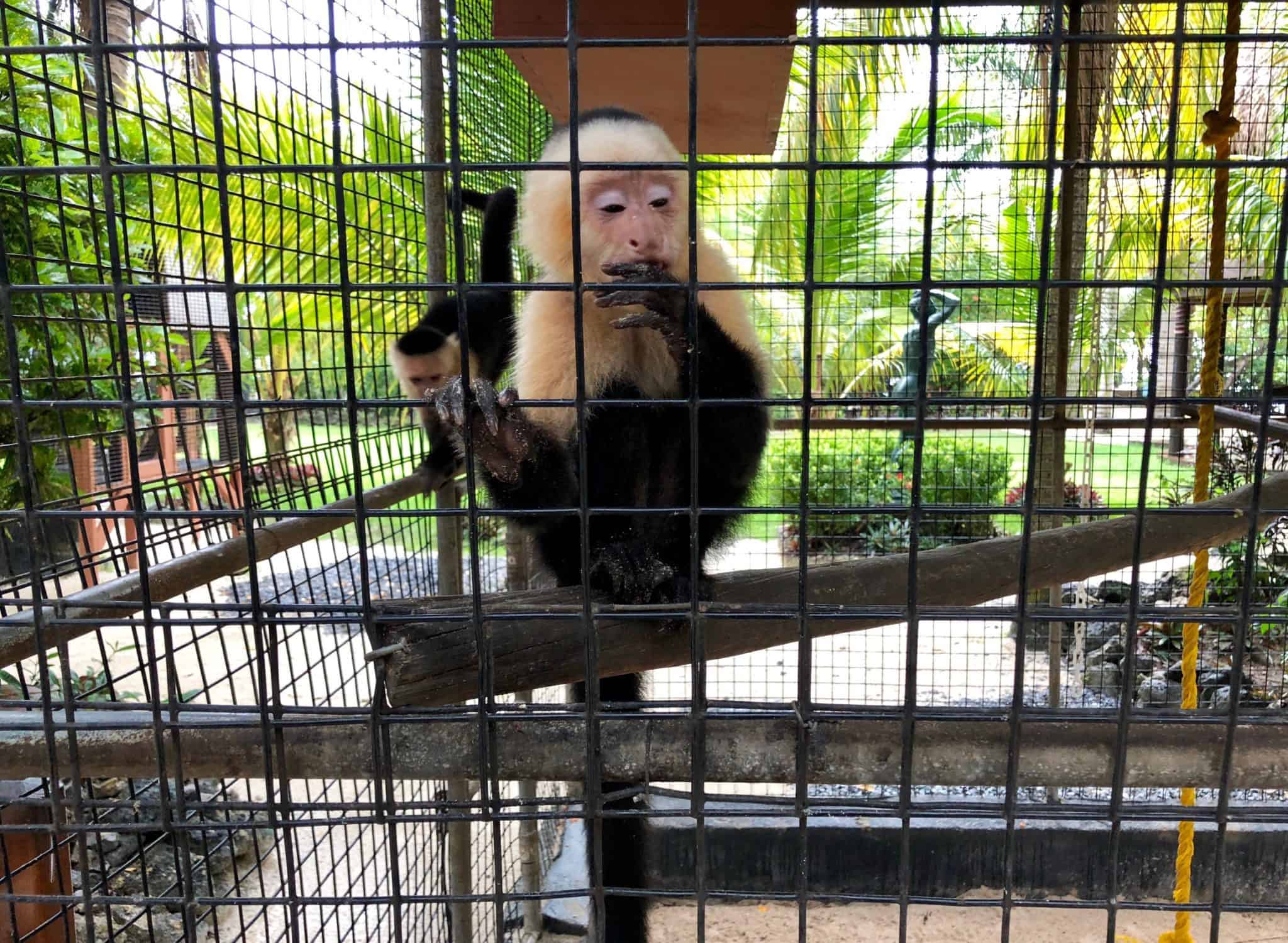 There is a time-window in which people who want to interact with the monkeys (and, of course, get a picture taken with them) are able to do so. I intended to do this, but wound up busy doing other things and never got around to it. Many of my fellow guests did and loved it.
Swimming With A Jaguar
If there was one thing I heard a lot of people talking about, it was swimming with Esther the jaguar. I'm not gonna lie, I sort of rolled my eyes and thought, "Wow, what a total gimmick." But because you never know when you're going to get another chance to experience something, I ponied up the $50 to take a dip with Esther and get my picture taken… and it was worth every cent.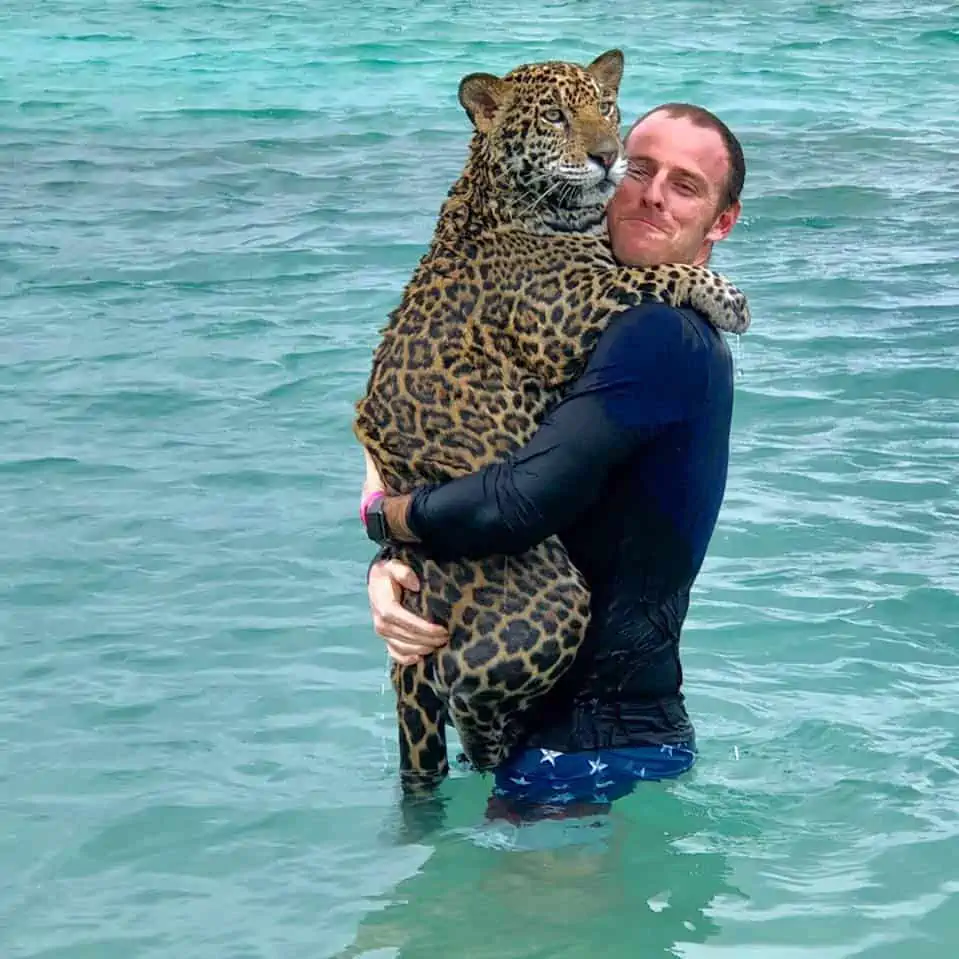 Going into it, I couldn't help thinking, "A jaguar is basically a cat, and cats don't much like water, so I have to think Esther is sort of annoyed to be swimming with tourists all day!" Turns out, jaguars actually really love the water. And while I don't know what they're like in the wild, Esther was a total sweetheart, going in for her version of a few kisses by licking my face while I was holding her.
Confession: When she went to lick my face, I thought she wanted to bite it off and jumped, probably scaring her way more than she scared me!
My original skepticism aside, this was an amazing experience that I'll never forget, and I'm glad I didn't let my cynicism prevent me from taking part in this once-in-a-lifetime moment.
Hitting The Water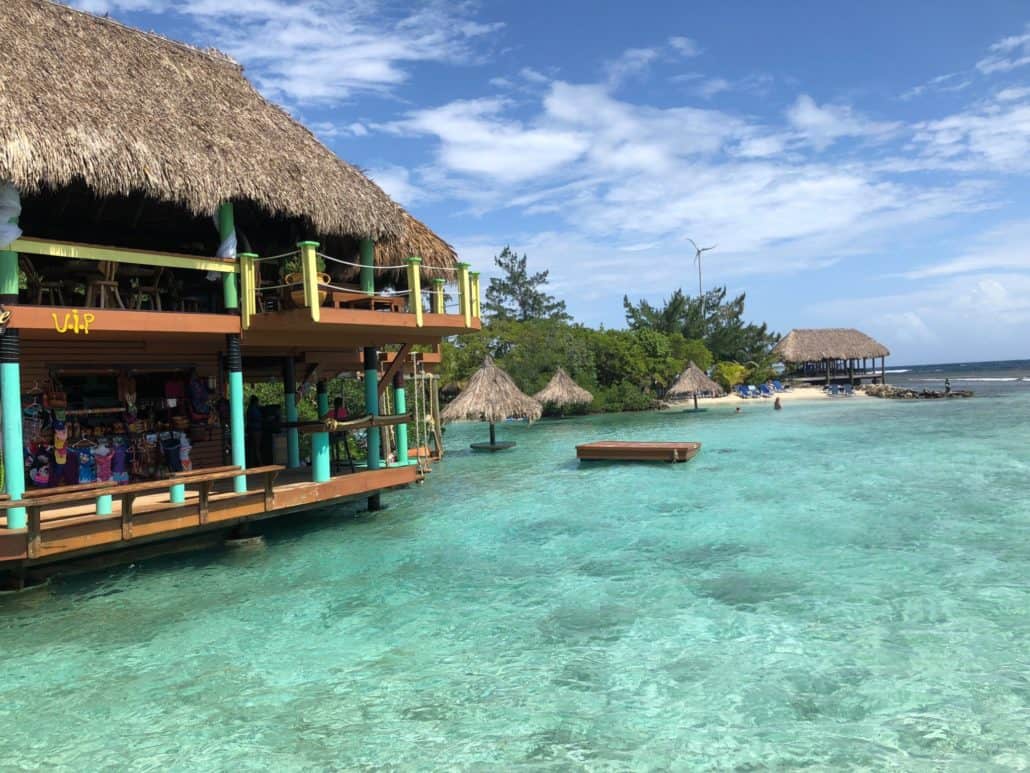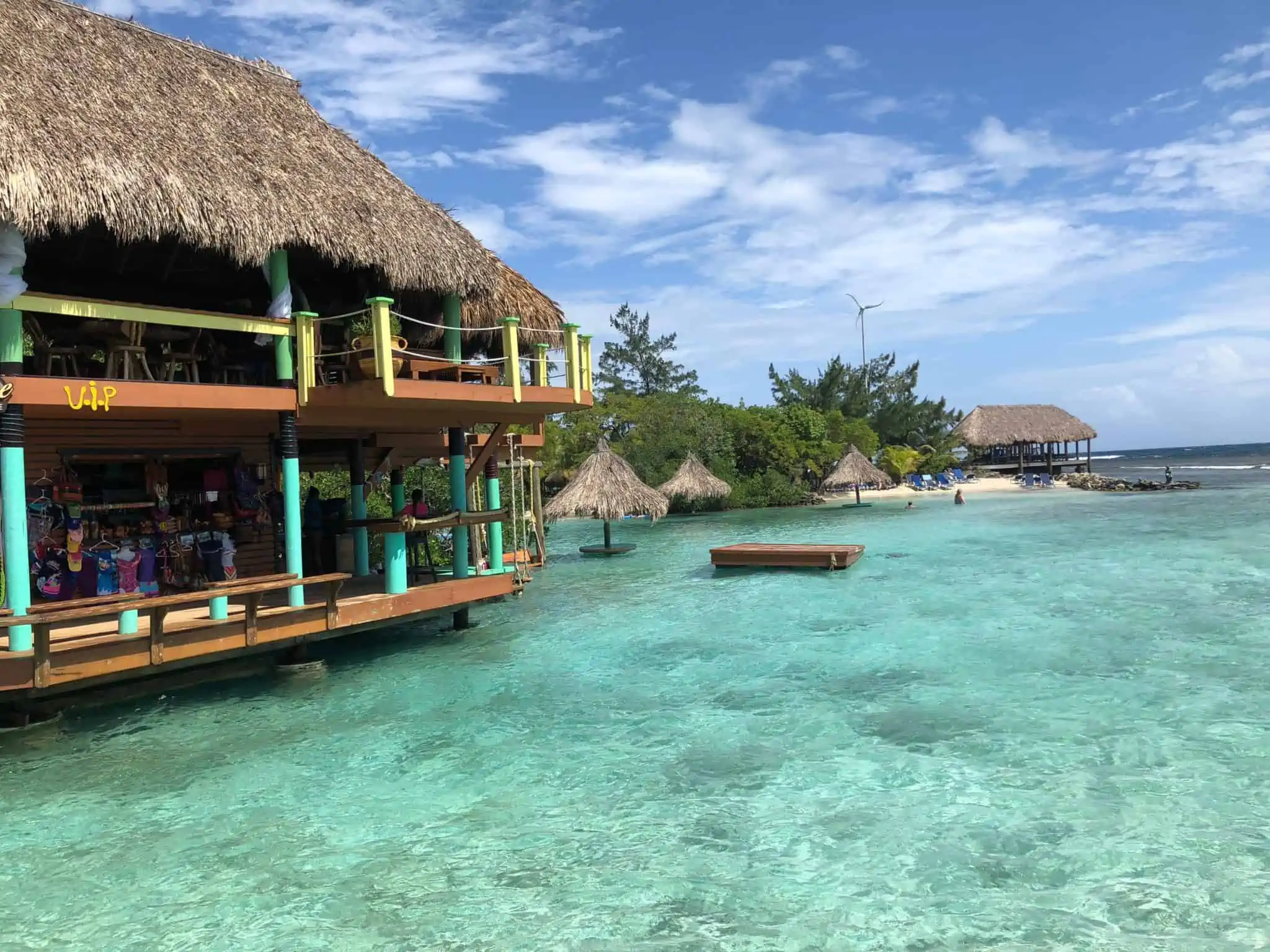 You can hop on a stand-up paddleboard (included in the price of my package) and do a little exploring. There's also a platform, about 20 feet high, from which you can jump into the beautiful waters below. I did this a few times before running back to grab my GoPro out of my backpack so I could take pictures of everyone in my group as they took the leap of faith.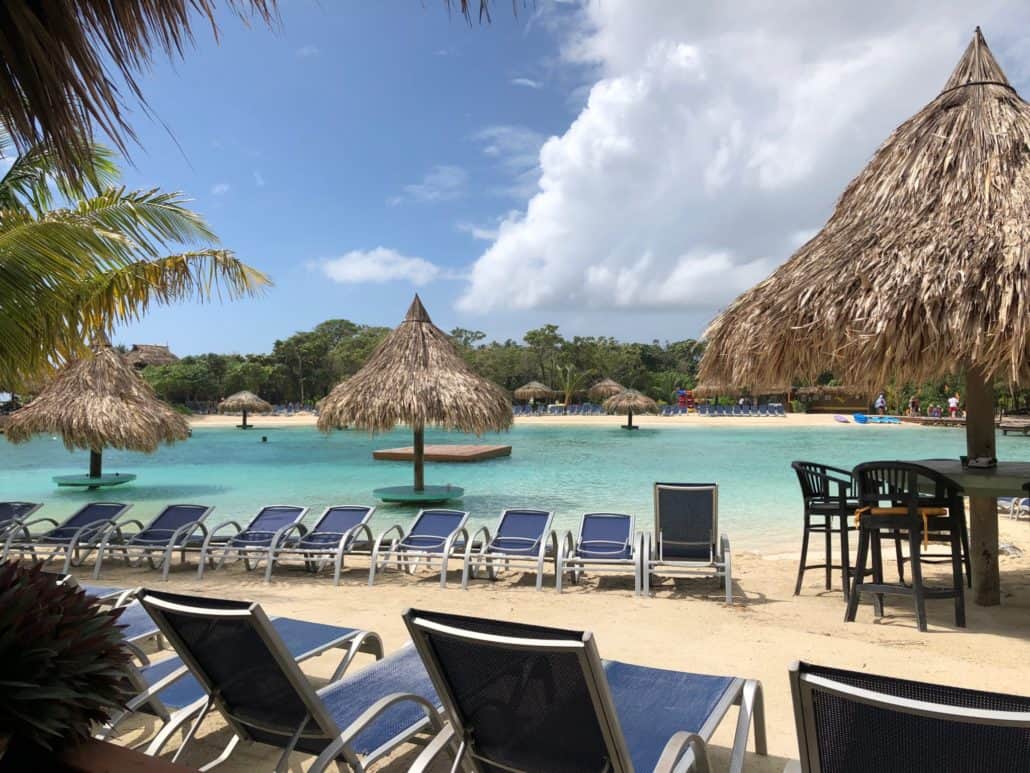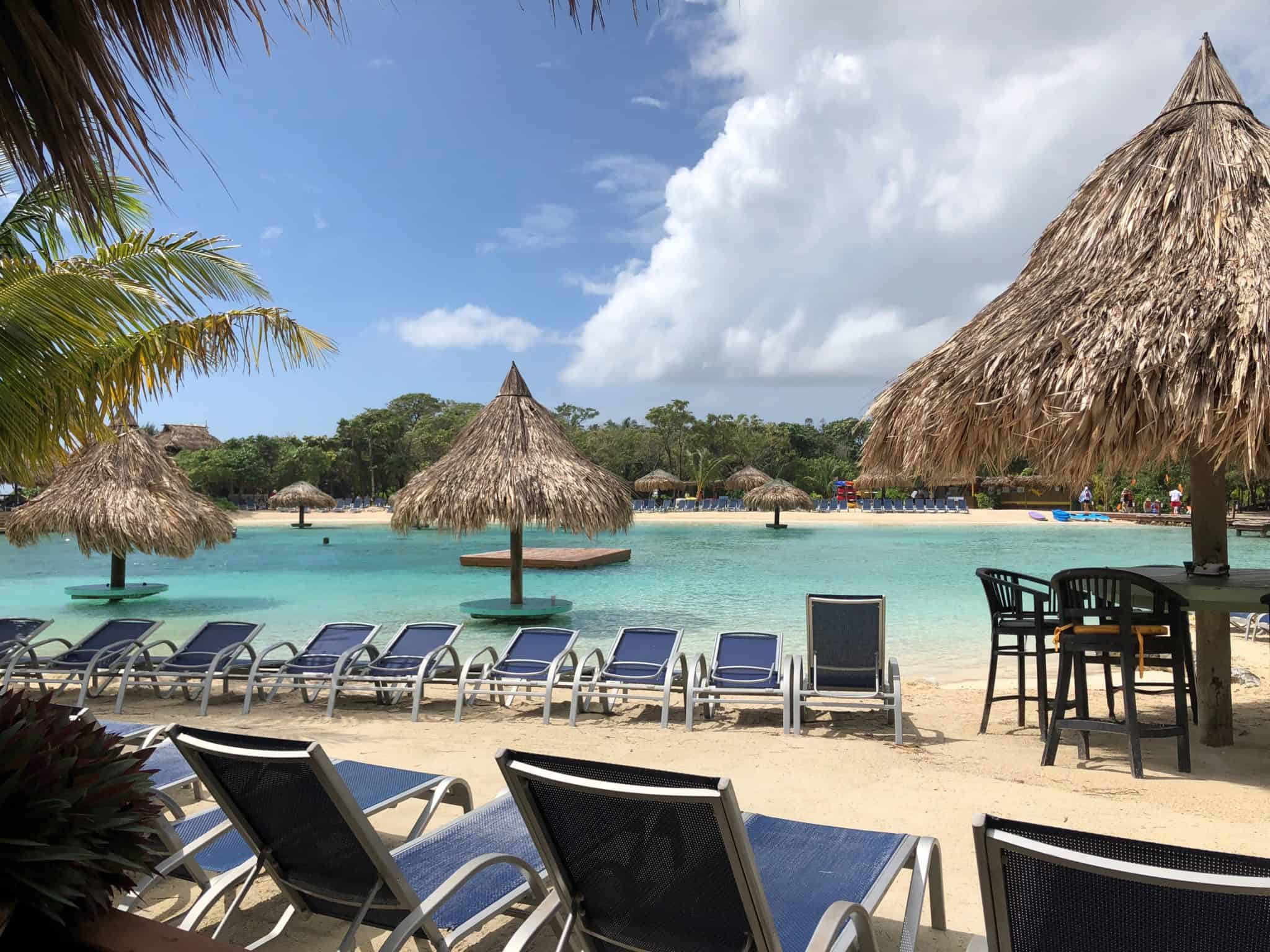 The price of admission also includes the use of snorkel gear you can use to check out the beautiful reef that is just offshore. There's also volleyball courts and a variety of other activities, all included in the price of admission. Not included, but available for rental, are jet skis, a snorkeling tour ($25), and the chance to go horseback riding.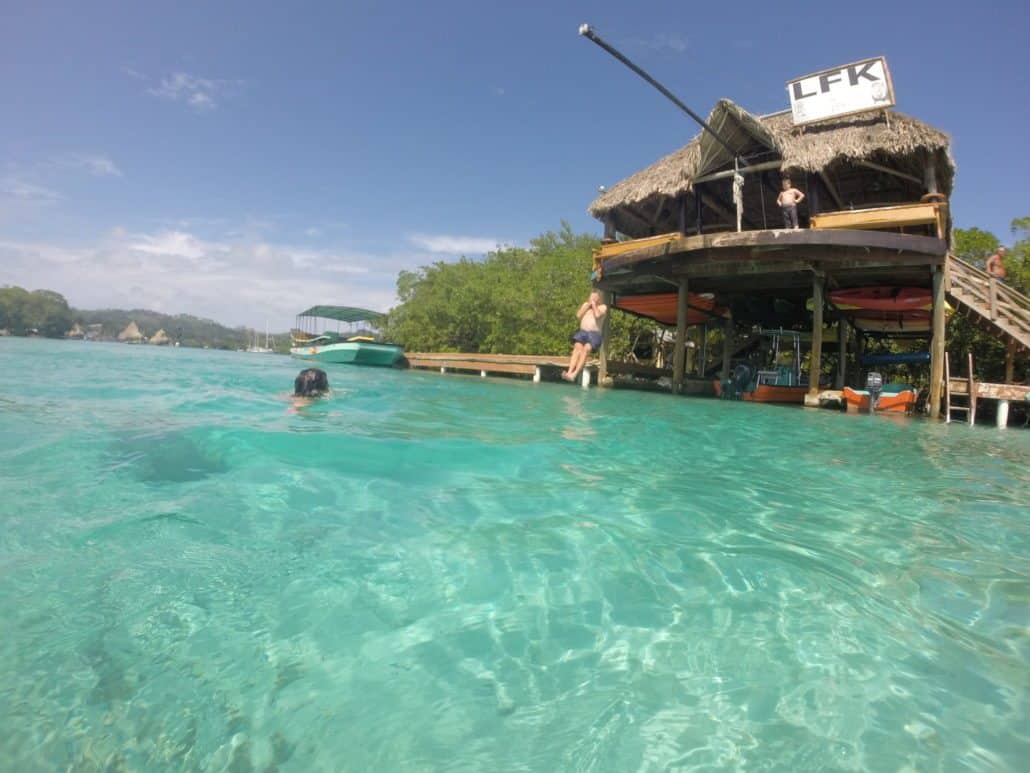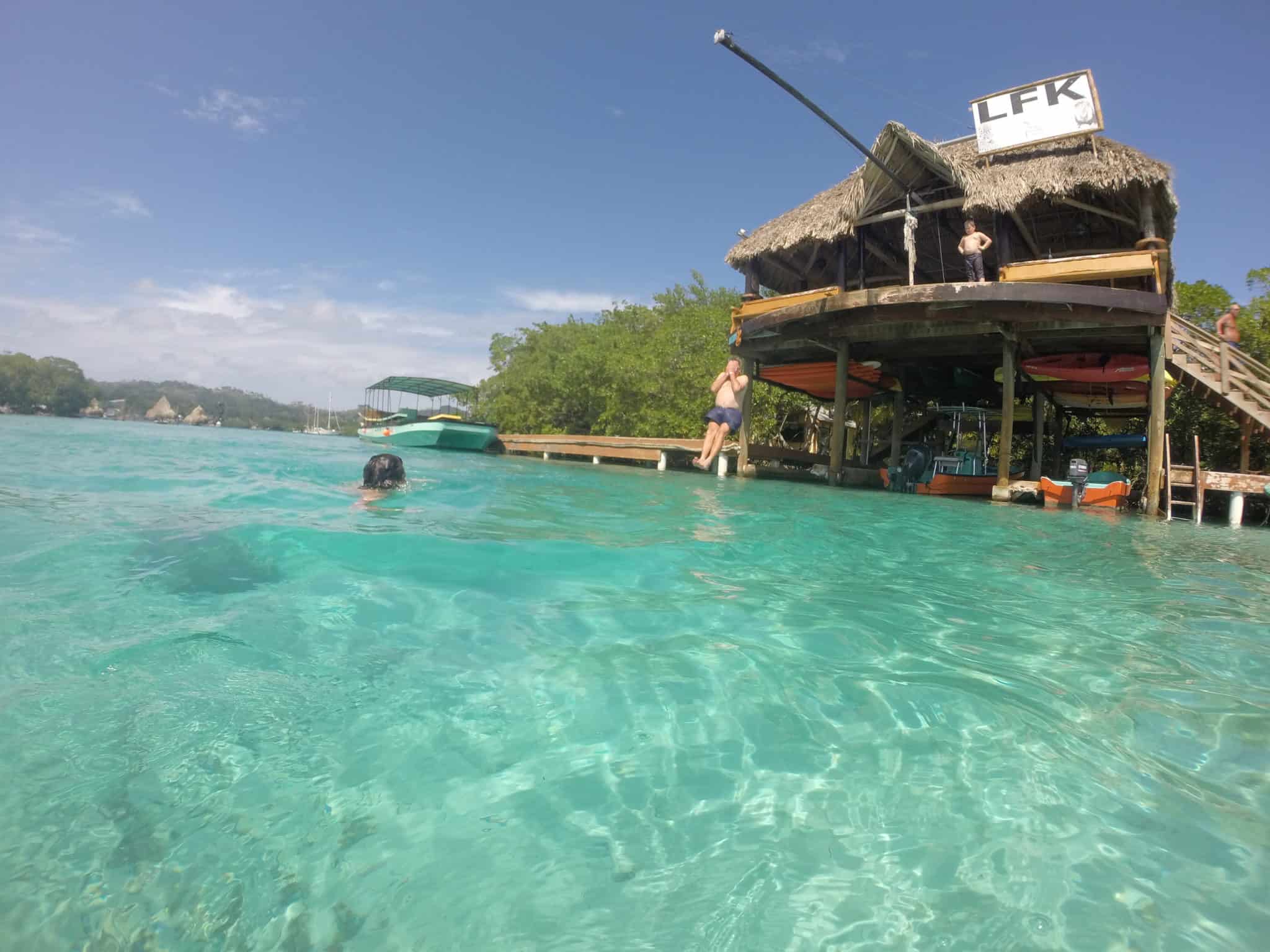 Lunch Is Served
As I mentioned before, lunch was included in the price of my package, and it was pretty good. Mine was a platter with shrimp, chicken and beef with rice. They also had another option of skewers if you didn't want the meat combo platter. The kitchen opened at 11:00 a.m. and we were served shortly after.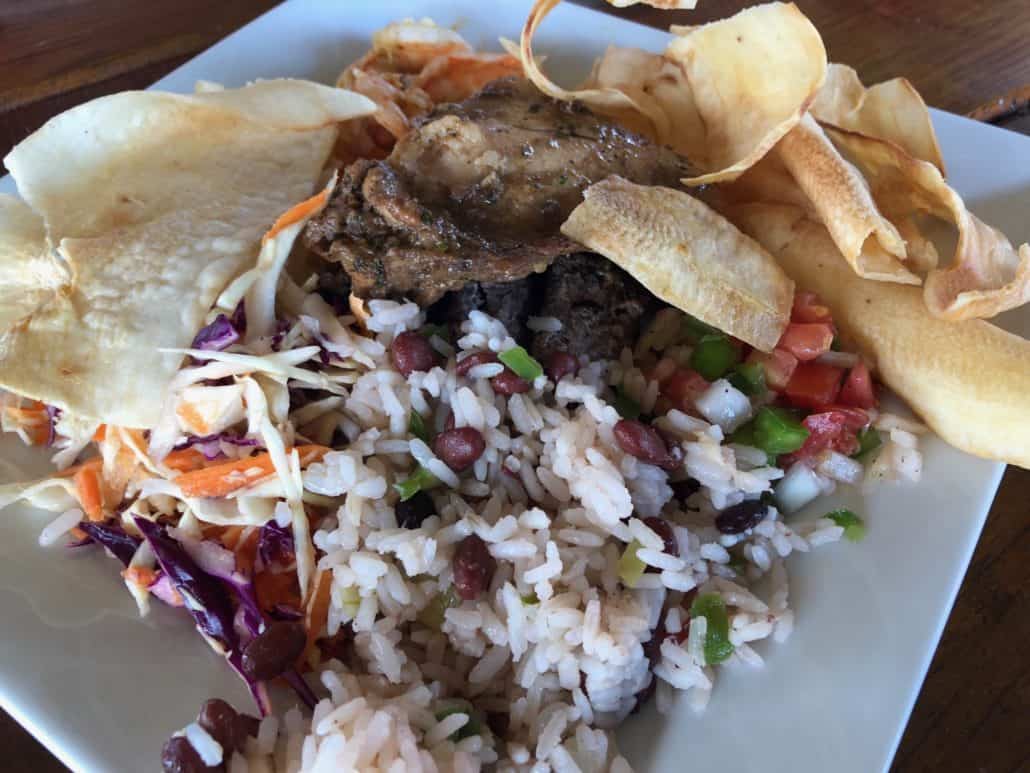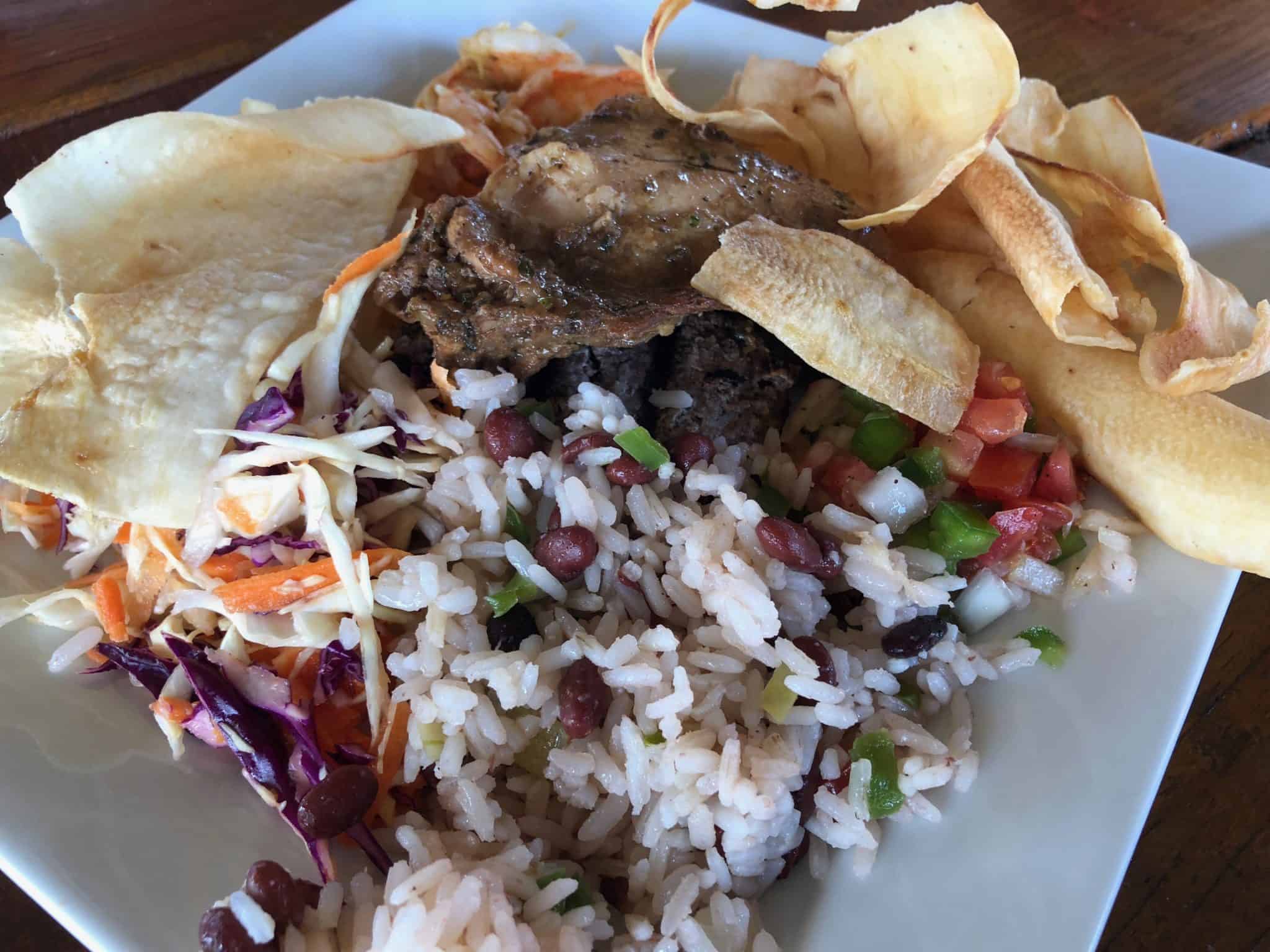 The service was awesome the entire day thanks to the incredibly attentive staff. There was never a single service-related issue, and they easily found a way to accommodate any special requests.
The drink of the island was the Monkey La-La, which tasted a lot like a mudslide. The main ingredients are Kahlua, Bailey's, splash of vodka, chocolate syrup, and pina colada mix.
Heading Back To Ship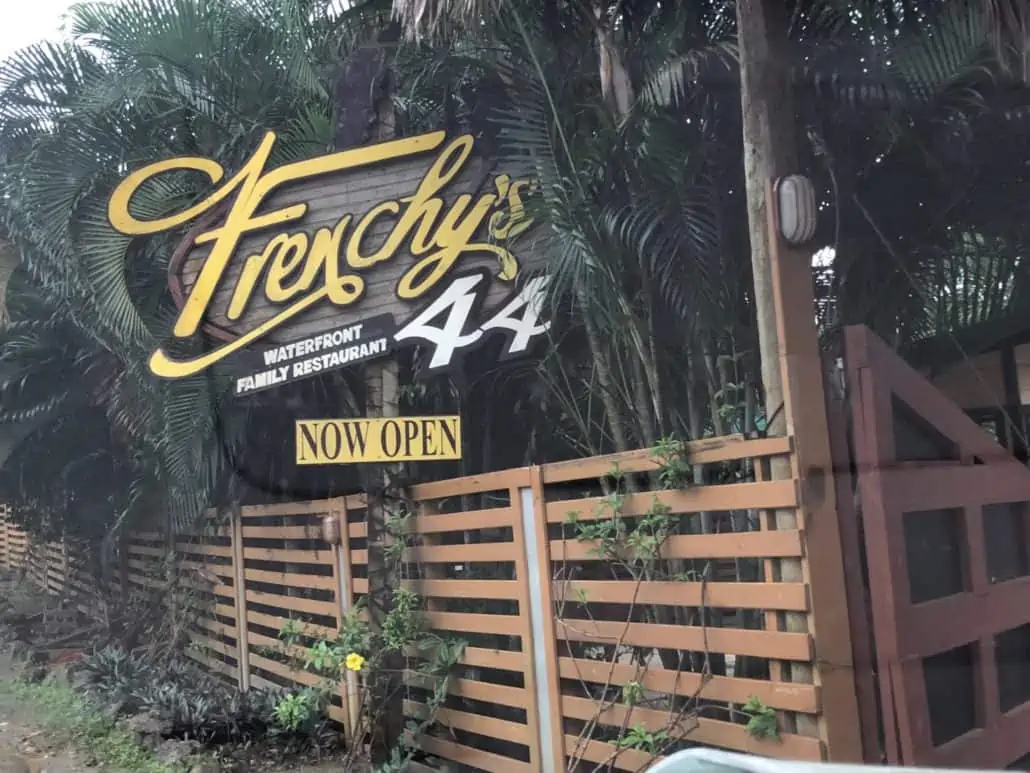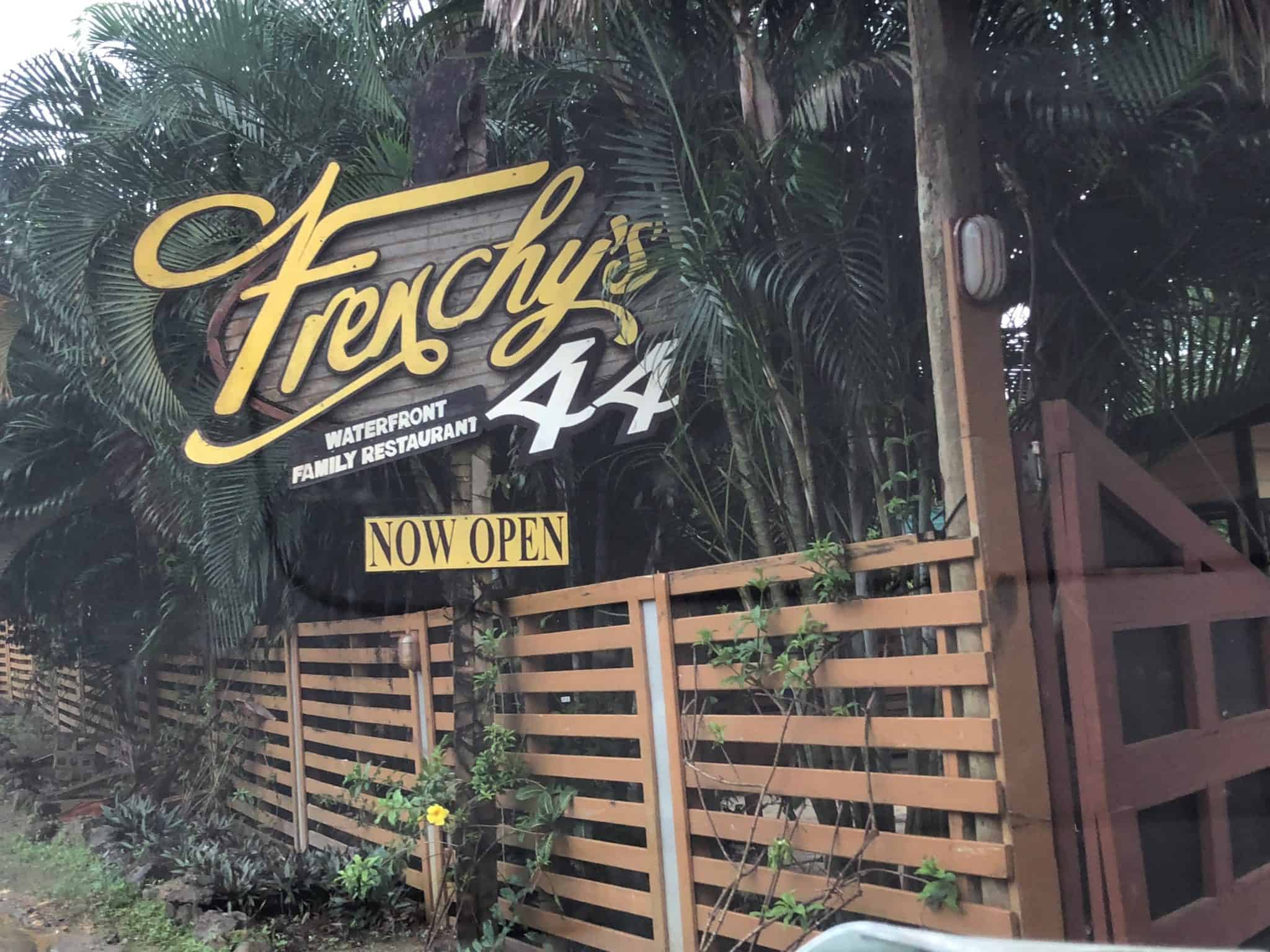 As always, it's incredibly important that you leave yourself plenty of time to get back to the ship. Remember, when you're not on an excursion you purchased through the cruise line, they don't know where you are… and that means if you're late getting back, they'll leave without you! (And even if they don't actually depart, do you really wanna be one of the "runners" folks always gather on the upper decks to cheer and jeer?)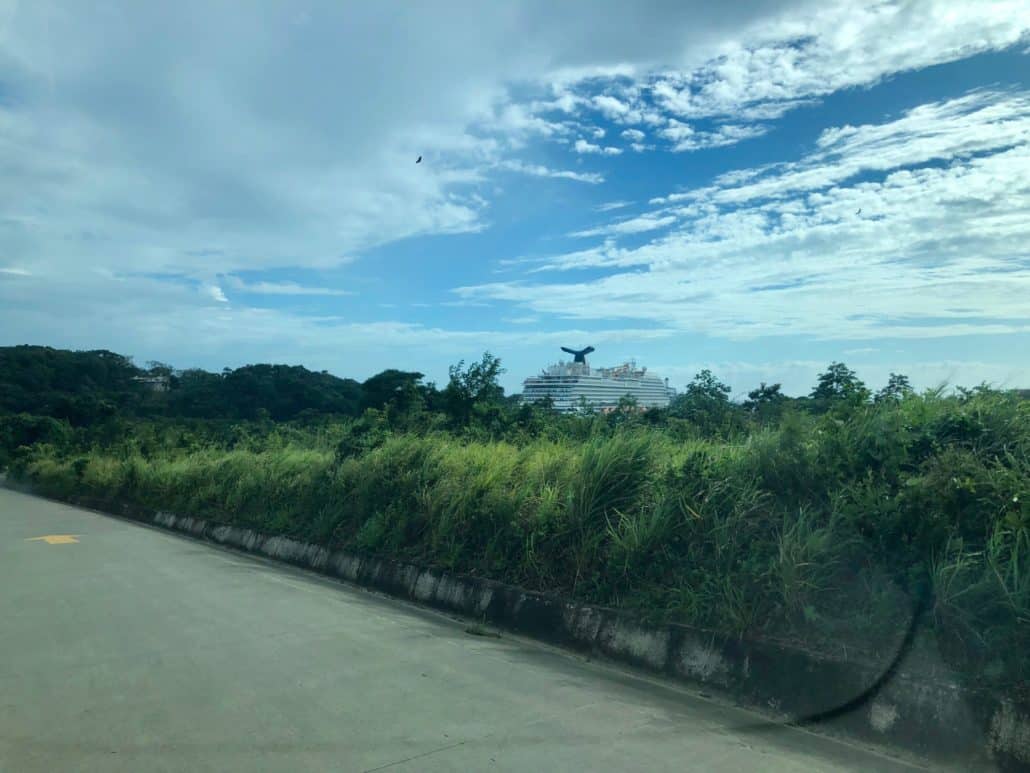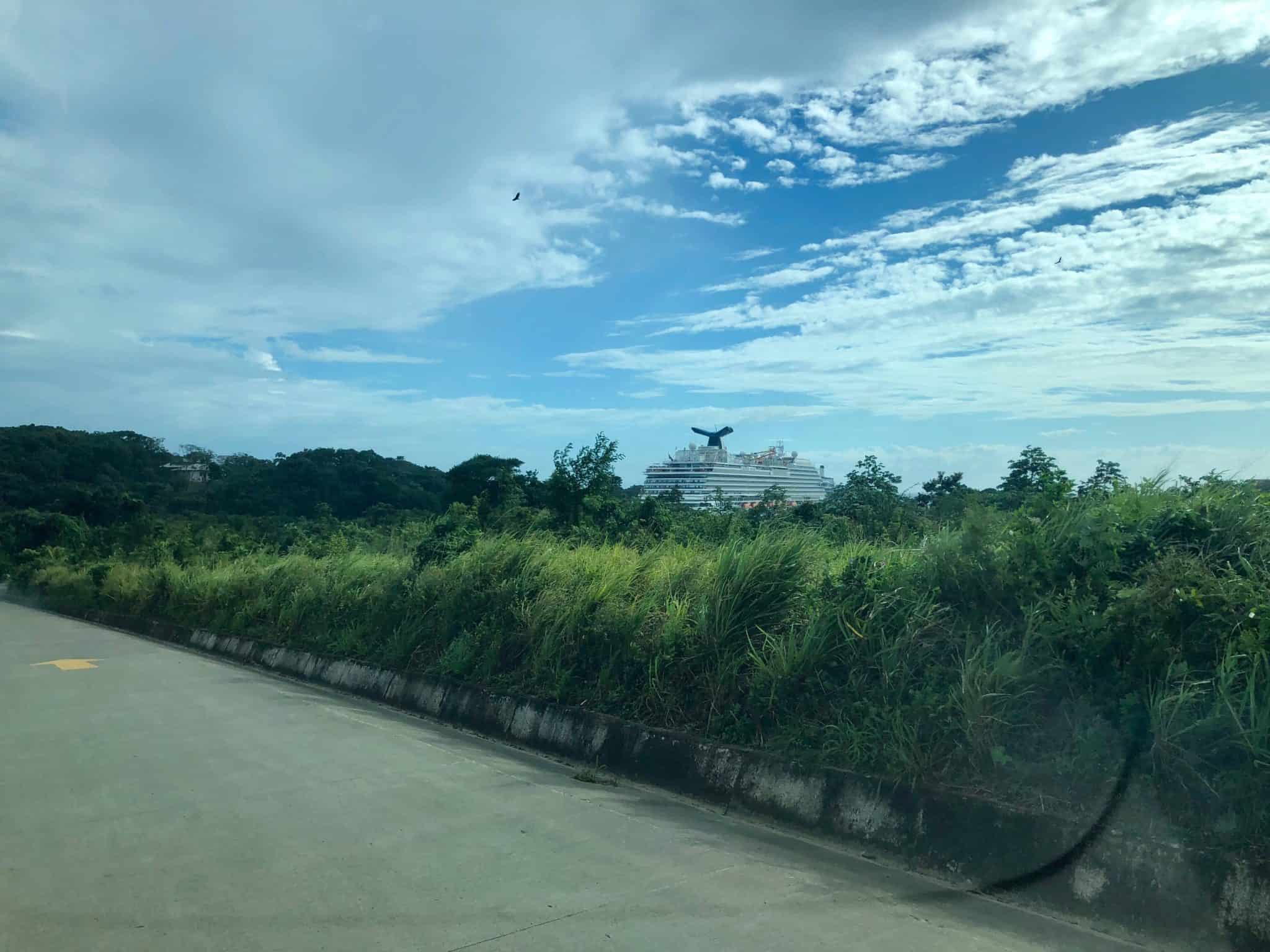 In our case, the same driver who'd brought us to Little French Key brought us back to the ship. Our all aboard time was at 4:30 p.m., so we left Little French Key around 3 p.m. just to be safe. We were back to the ship right around 3:30 p.m. When it looked as if afternoon traffic might delay us, the driver took a couple back roads in order to make sure that we got where we needed to go in plenty of time.
Although when getting off the ship we had to walk beyond the gates in order to find the driver, returning, he was able to drive us right at the cruise terminal itself. Given how tired everyone was from having fun in the sun all day, that was much appreciated.
Final Thoughts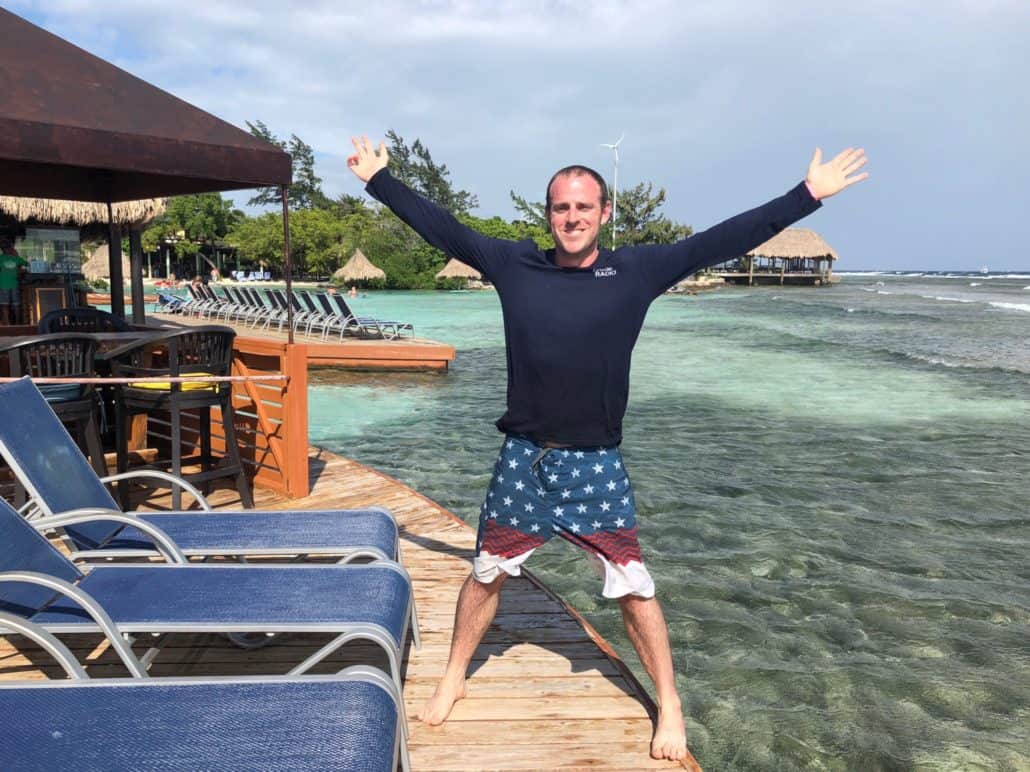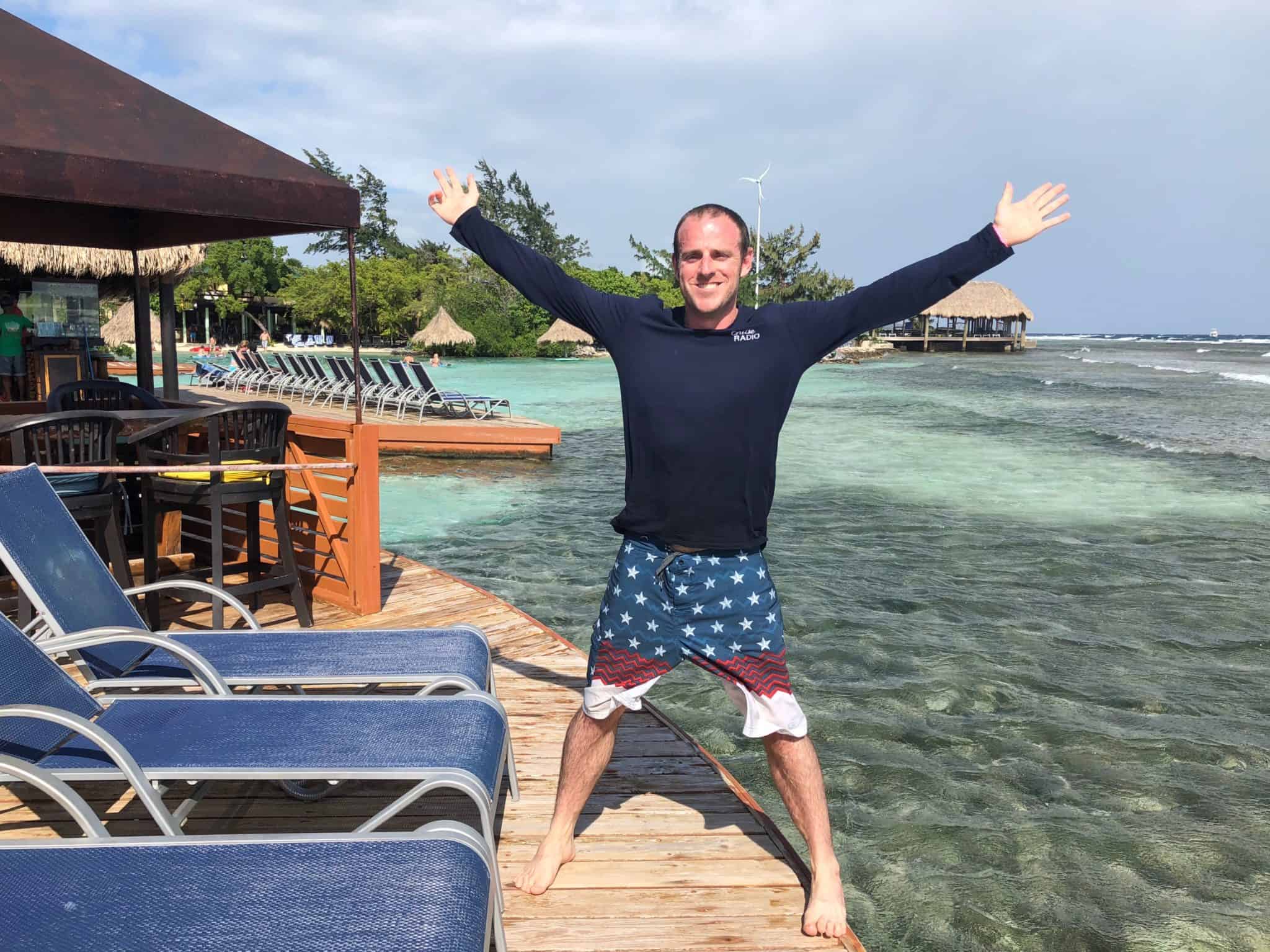 Overall, I thought this was a great excursion and I would go back in a heartbeat… and I'll be sure that when I do, I make time to play with the monkeys! I'm bummed that I didn't do that this time around.
In talking to friends, they asked if the water was as blue as it looks in the photos. I tried to explain, but there really aren't words with which to describe how beautiful the waters are. It's that Caribbean blue that we see in postcards and travel ads and think, "It can't really look like that." But as anyone who's been to the right beach under the right circumstances knows, it really can… and often is.
A Few Quick Tips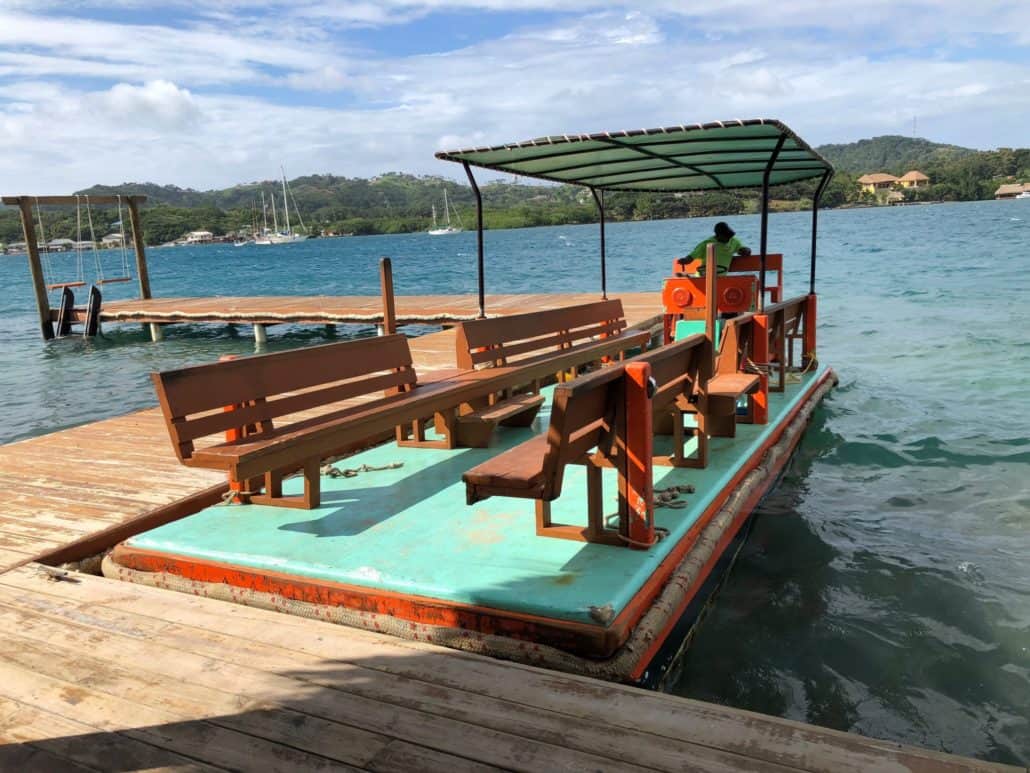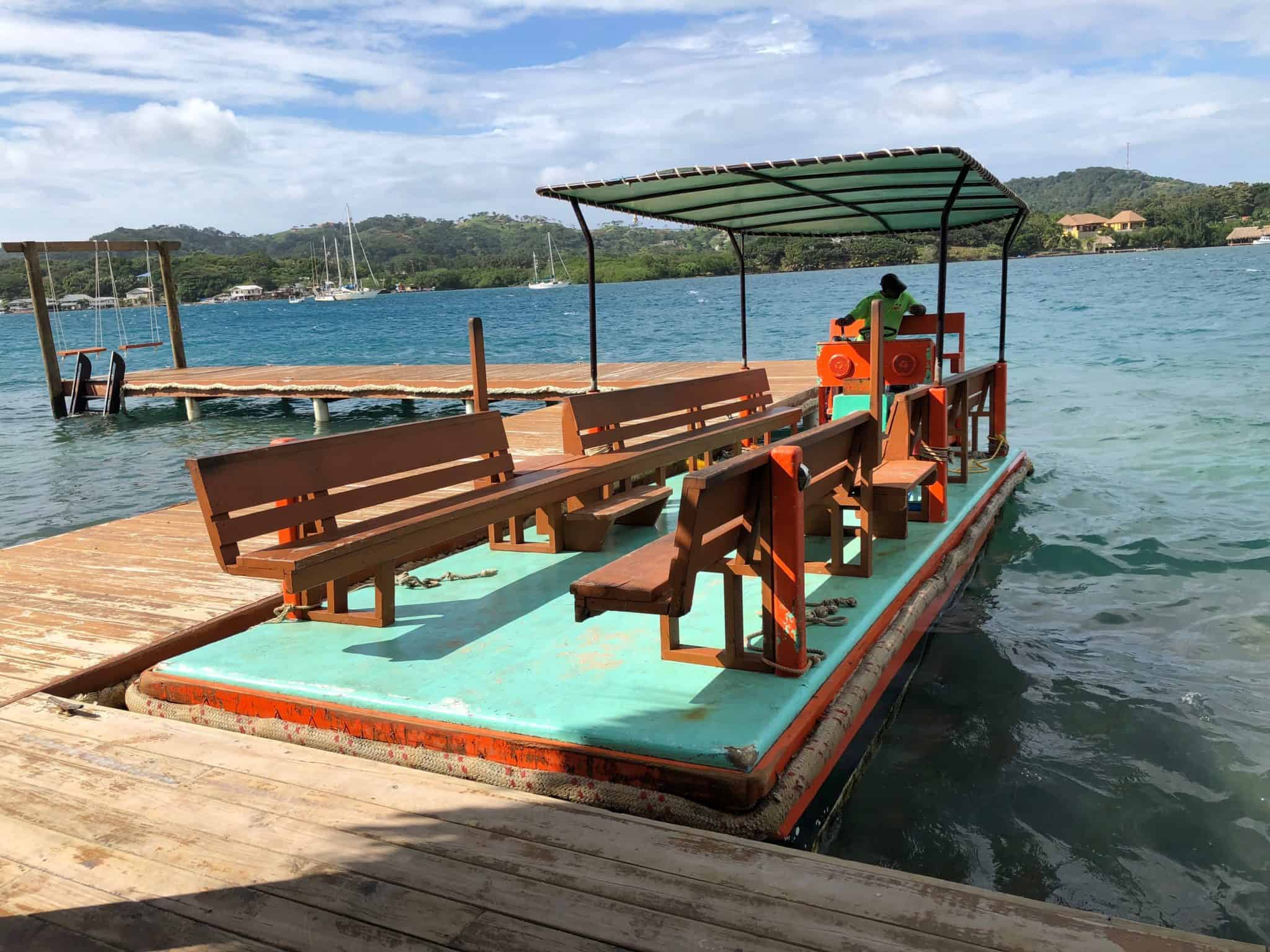 Bring cash to the island. They do accept major credit cards, but you will be charged a 15% tax if you pay with plastic. There are some places one is naturally wary of using their credit cards, but I wasn't at all nervous about doing so here.
Get there as early as you can. The early bird gets the worm, and you don't want to be stuck without prime seating. They have chairs spread out across the whole area, but if you're like me, you'll probably want to be by the bar. Then again, if you want something a little quieter (and don't mind sacrificing some of the service you'll get by the bar), you can easily wander off and find a more remote location.
There is wifi on the island, and the guests I spoke with said it's stronger by the bar. The further away from the bar you get, the weaker the signal. My T-Mobile plan gives me free international data, so I didn't need to use the island's wifi.
Bring your beach towel from the ship. They can always exchange it out for you when you return. (Just make sure to actually return with your towel so you don't get charged for it.)
Take a camera with the capability of shooting pics underwater. There's a ton of snorkeling off the coast of the island and between the two keys. I wound up taking my GoPro with me and got some really cool pictures of me (and others) jumping off the high dive and rope swing
If you want more information, head over to LittleFrenchKey.com.