If you've taken a Viking Ocean Cruise, you know about the onboard Italian restaurant, Manfredi's. If you're researching to find your perfect cruise or have booked on Viking and are seeing what you have to look forward to, this post is for you!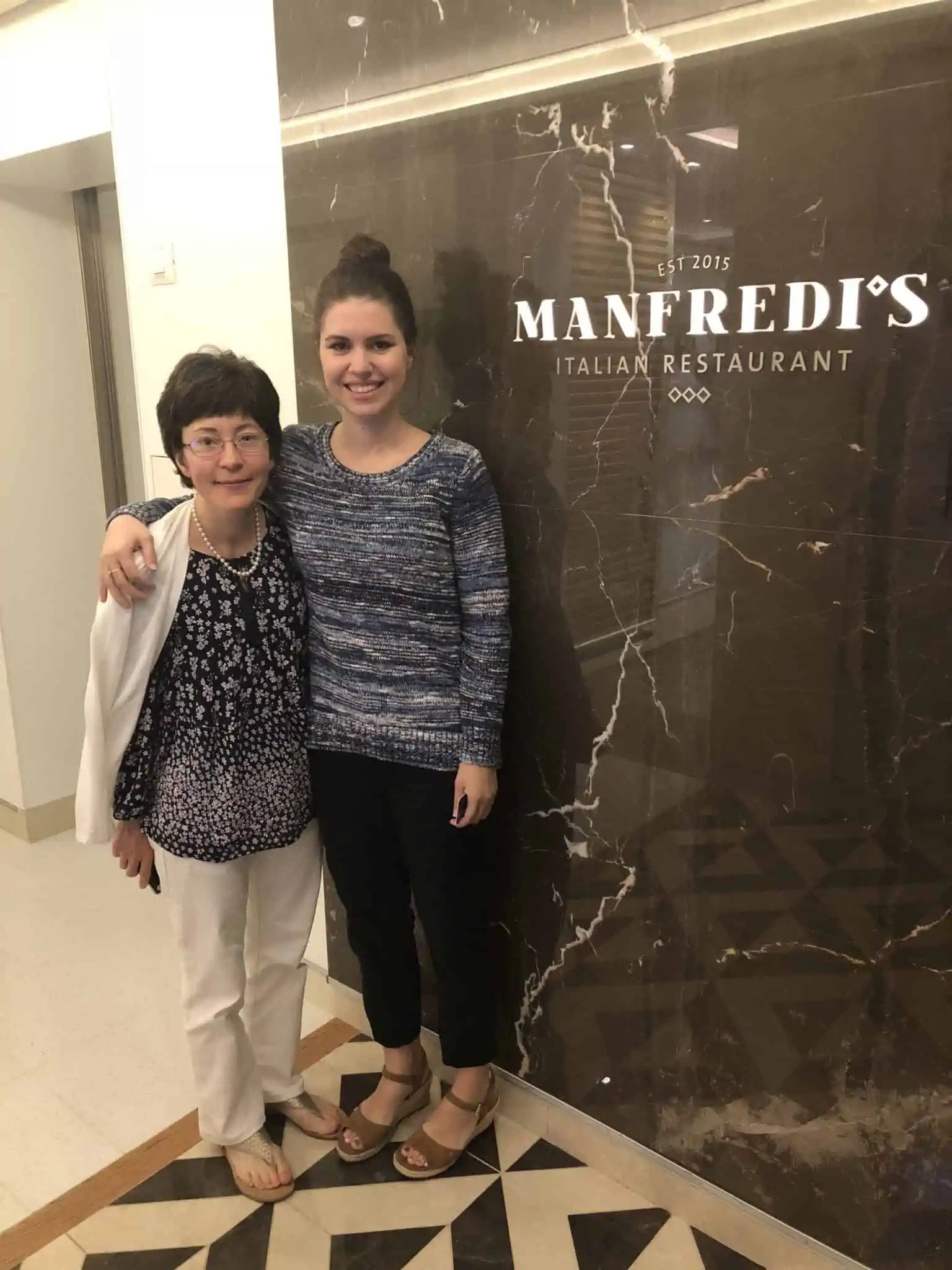 Manfredi's is the Italian venue on each ocean ship, and is included in the cost of the cruise to all guests. Once you've booked, you are allowed to make one reservation at Manfredi's before you cruise, then once on board you can make more (if there are slots available). During my recent two-week cruise on Viking Sky, I made an initial reservation but ended up eating there four times throughout the voyage! It was so good. I'm going to break down the restaurant in terms of atmosphere, service, and (of course) food, and give you all of my thoughts about this special restaurant.
Atmosphere
In terms of comparing the ambiance of Manfredi's to the modern, muted colors of the main dining room, it amps up the fun and adds a sprinkle of Italian influence to dinnertime. The floors are a black and white tile pattern and the chairs are large and comfy with armrests for added comfort. The simple elegance and earthy tones still allude to the fact that you're on a Scandinavian-influenced ship, but the black and white adds a nice contrast that draws the eye. As is typical with cruise ship Italian restaurants, old black and white photographs – among other art pieces – adorn the walls. The large windows on one side add a lot of natural light, which is a beautiful benefit.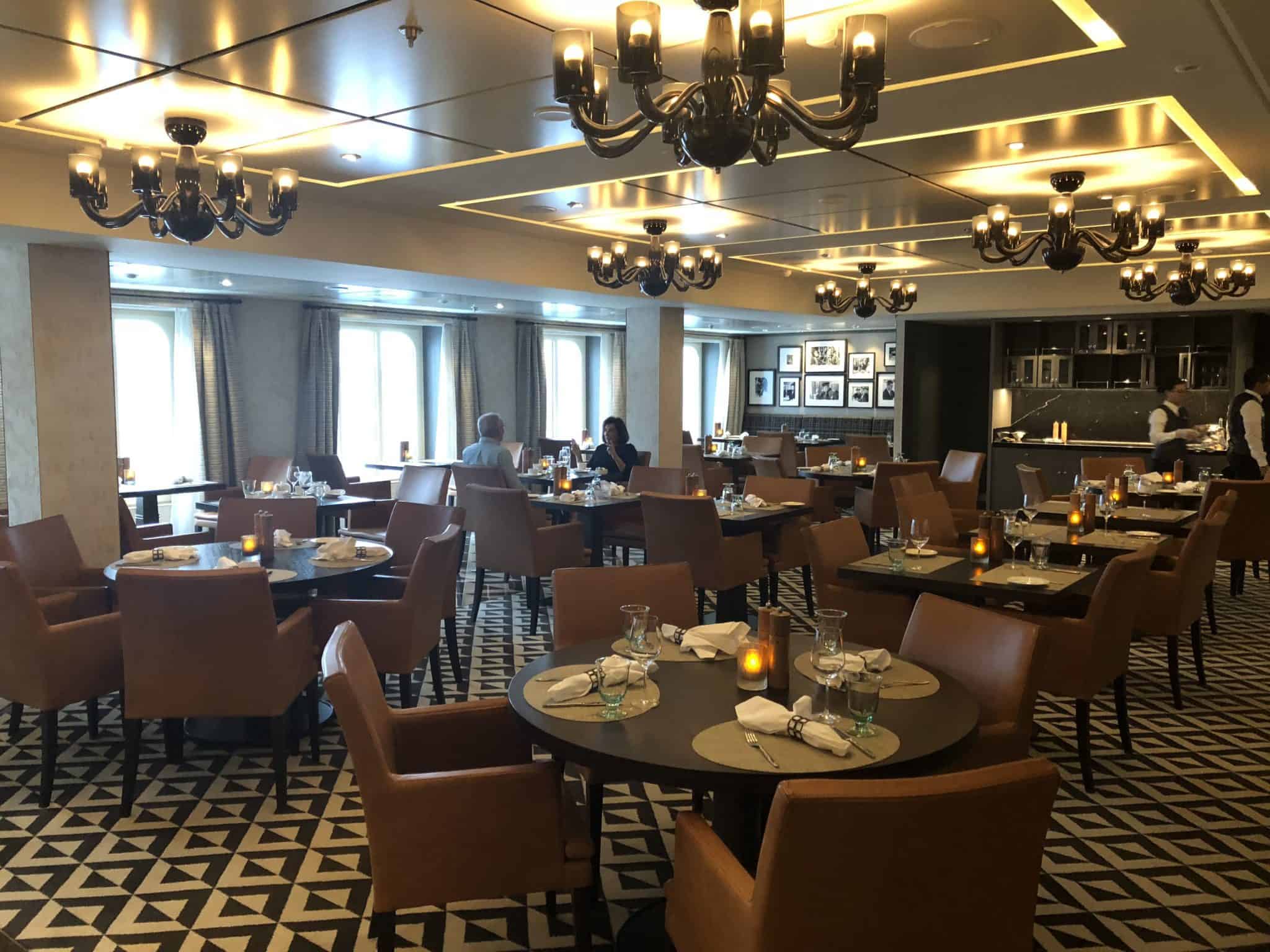 Food
Most of the pasta on Viking is made in-house from start to finish. It's fresh, has a great texture, and just adds to the touch of elegance that the entire ship exudes. Since pasta is the focal point of Manfredi's for many people, the fact that it's fresh and homemade brings cruisers back time and time again throughout the voyage. I did not have a pasta that I didn't like at Manfredi's, or on the entire ship for that matter. The sauces were flavorful and I had some combinations of sauce and pasta that I'd never tried before.
Of course, there's also a variety of meats like veal, steak, rib-eye, lamb, chicken, as well as soups and appetizers. I don't care for steak so I didn't have any, but my table-mates seemed to love it each time we ate there. The only thing I can complain of at Manfredi's is the chilled cucumber soup. It was so salty, it tasted like it had been made with sea water, and I couldn't eat more than a couple spoonfuls. They offered to bring me something else, but I wanted to save room for the main event – pasta and dessert.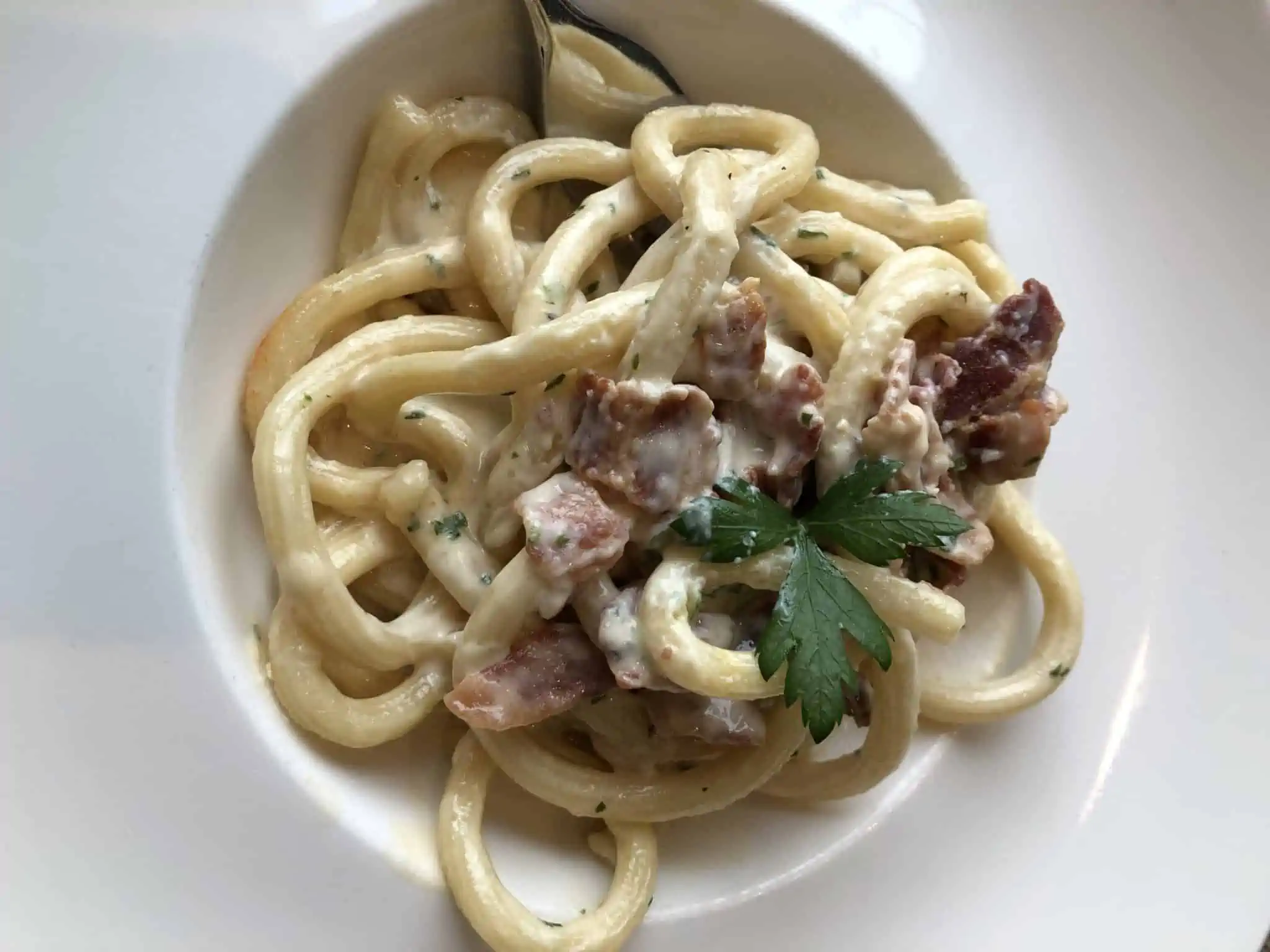 The bread baskets that are brought to the table at the beginning of the meal are wonderful, too! I got too used to eating bread throughout the entire cruise and wondered where the bread basket was when I got home. Also, the desserts were delicious – my favorite ended up being a flourless chocolate "cake." I put cake in quotes because it was actually more like a chocolate candy bar with cranberries and nuts in it, rather than a soft cake like I imagined. That being said, I'm not complaining whatsoever because who doesn't want a gourmet, dark chocolate candy bar each night? I had it two or three times!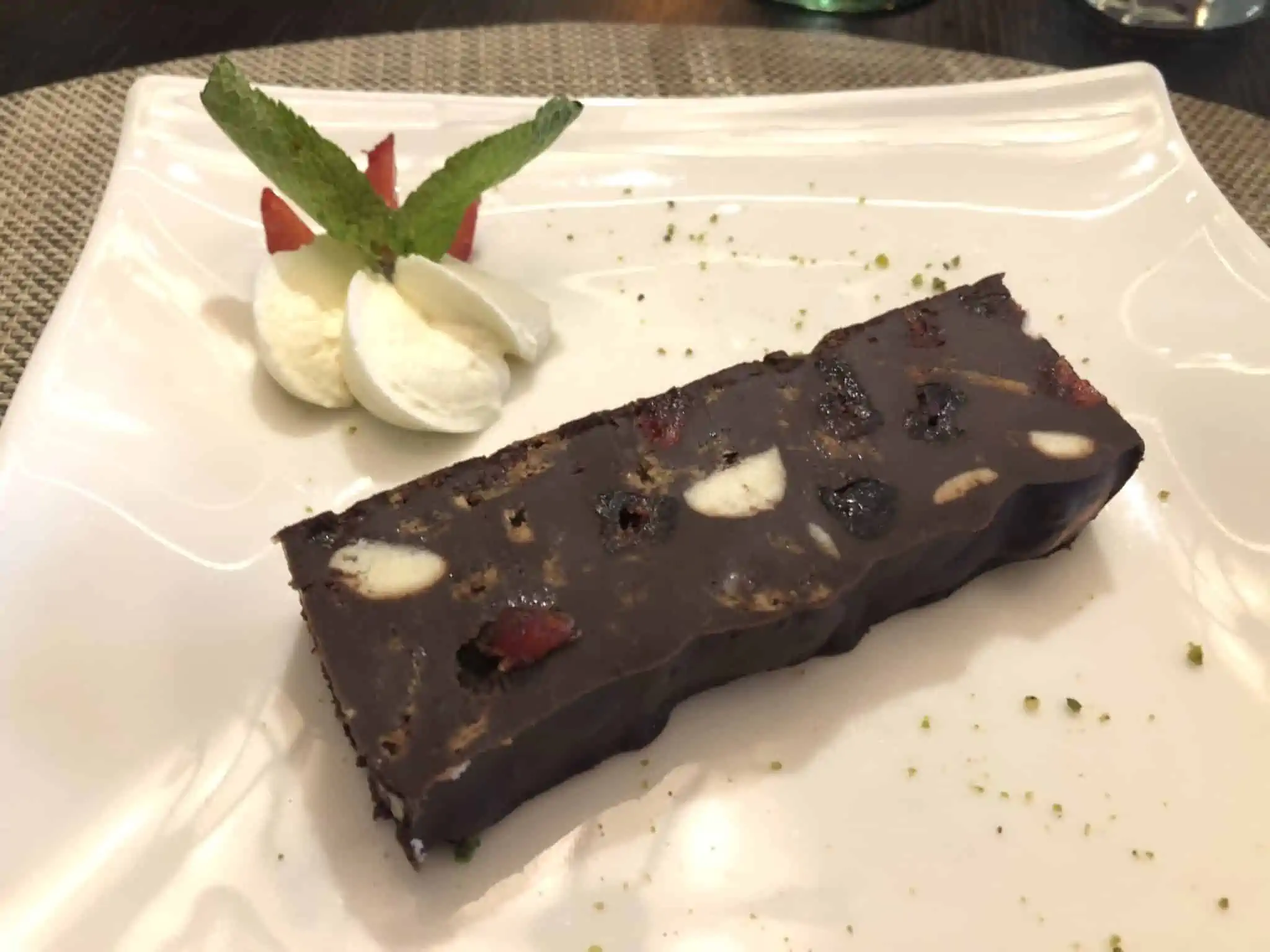 As a side note, I want to mention that Manfredi's was awesome about my mom's many food allergies. She was able to customize dishes to something she was able to have. One night they went above and beyond and made her a dessert that wasn't even on the menu, simply because they knew she could eat it – she loved it!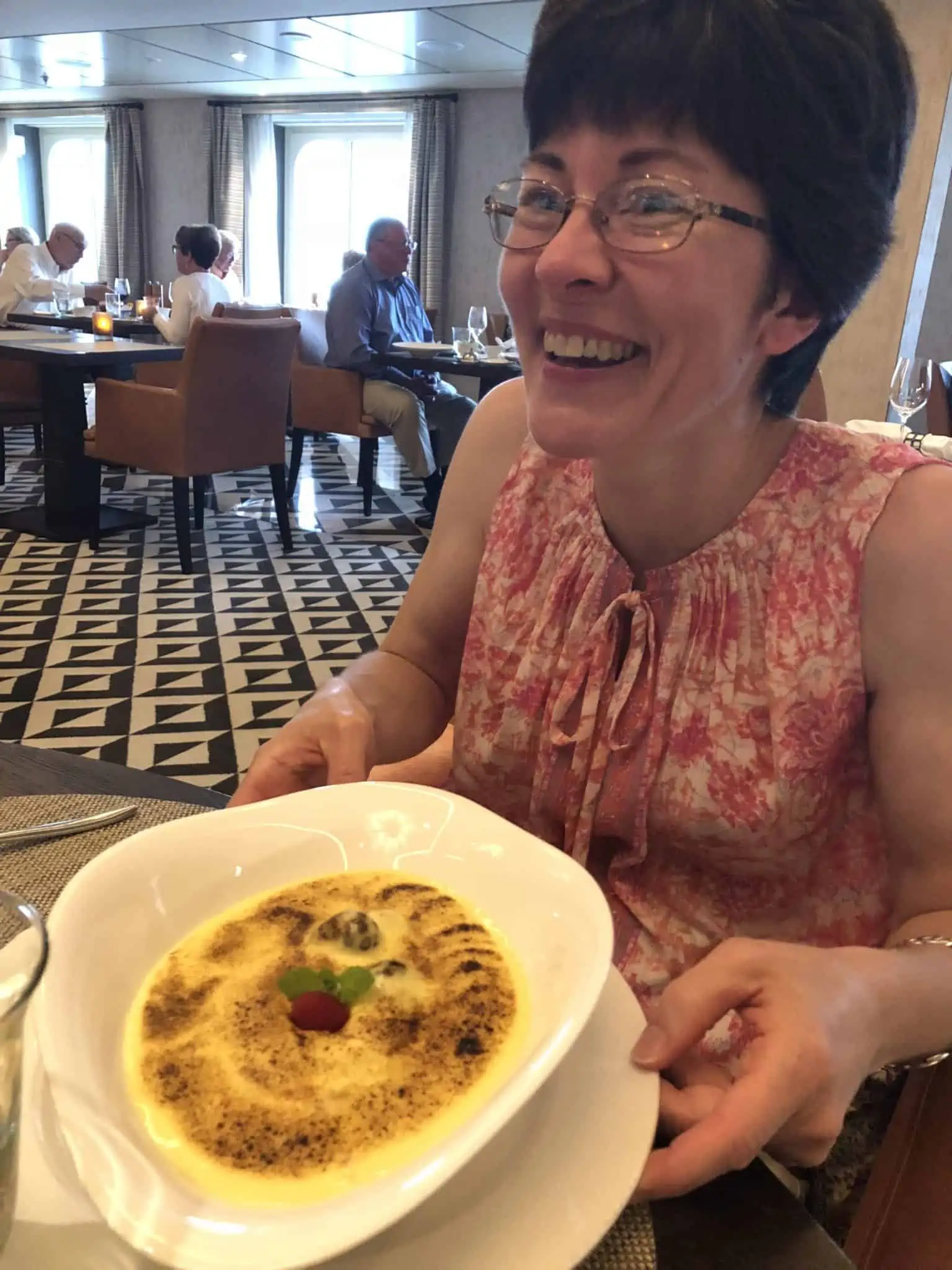 Service
The entire waitstaff at Manfredi's was amazing. The second night we went there, the host knew who I was without me even giving her my card or telling her my name. I just showed up and she directed us to the table where our friends were waiting. This is a huge difference with Viking that you'll notice all throughout your cruise. Most of us are used to the crew at the areas we frequent getting to know who we are and greeting us by name as time goes on. But Viking is a step up from that. It takes hardly any time at all for staff and crew to recognize you, and practically anyone that has crossed paths with you gets to know your name. It's awesome, and truly makes the ship feel like a second home.
Anyway, the crew members in Manfredi's were prompt, efficient, and friendly. The latter of which is really nice to find on a European-based ship, especially. Viking is a cruise line designed for Americans, and as an American it's a really nice and welcoming atmosphere.
I absolutely loved Manfredi's on Viking Sky, and if I ever have the pleasure of sailing a Viking ocean ship again, I will definitely be making reservations there for as many nights as I can.