We knew leaving Mahogany Bay last night that the Carnival Magic was going to be in for a windy ride to Costa Maya. We were sailing through the kind of weather that, on the higher decks, could create a heck of a wind tunnel and make opening and shutting your door a real challenge. By the time we'd arrived in Costa Maya, little had changed. The winds were still blowing, although it was too dark to actually see if there were any clouds in the sky which might result in some plans being rained out. Guests were cleared to disembark at 6:45 a.m., which is without doubt the earliest I've ever gotten off a ship.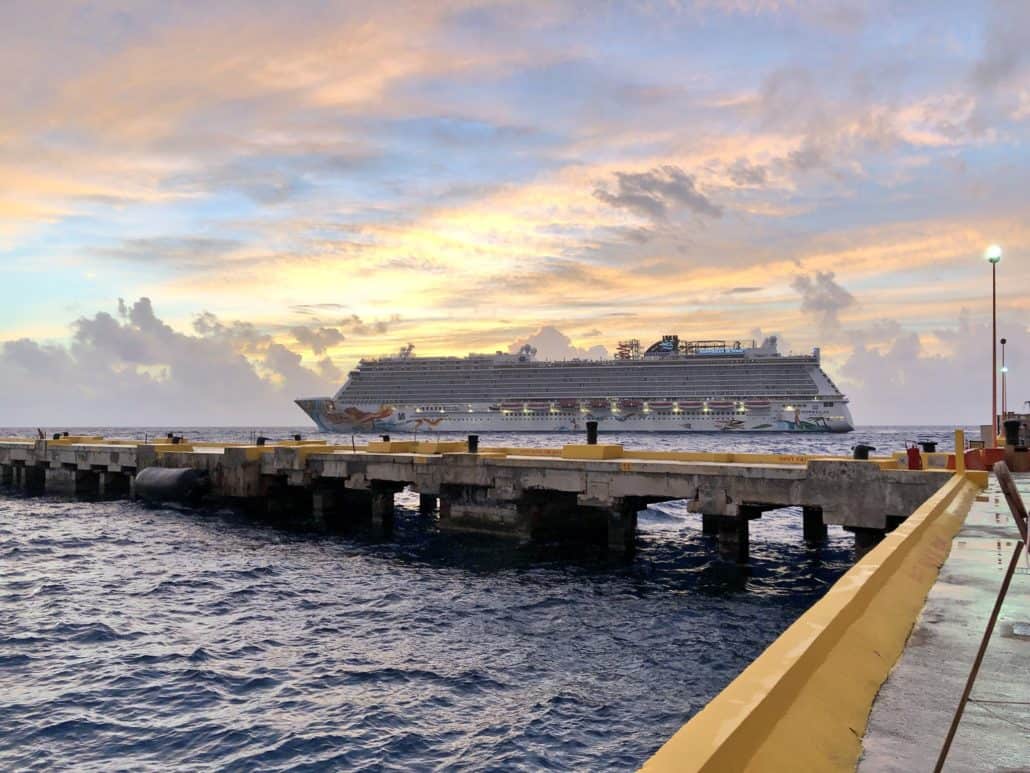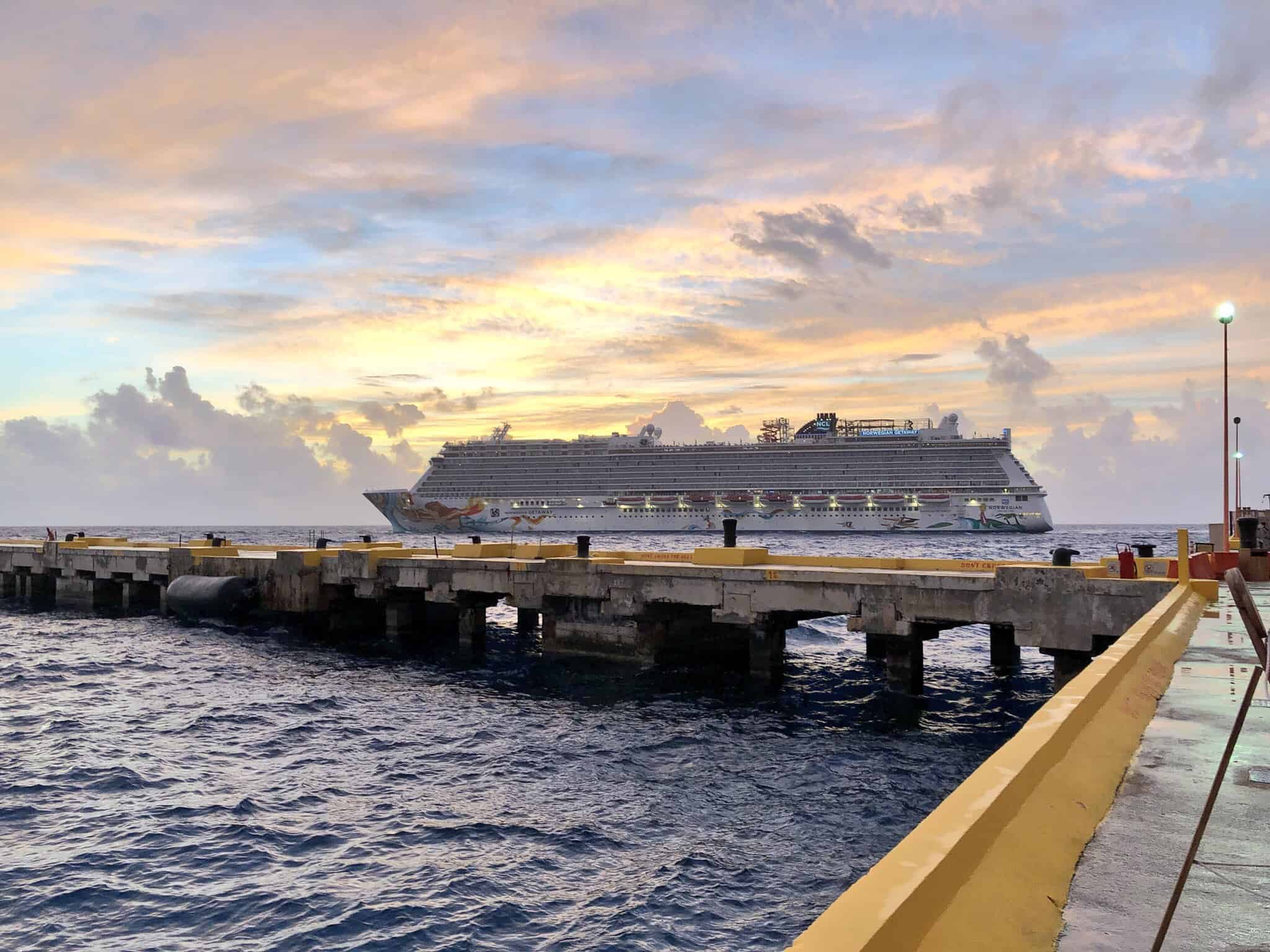 Did I mention that I was up until 3:30 a.m. uploading audio files to my server? For those keeping track, that means I got about 2.5 hours of sleep… and man, did I feel it. Also, if you happen to be wondering where you can get the best/fastest internet action on this ship, I'm pretty sure it's in Ocean Plaza, right by the Pixels photo gallery.
I skipped breakfast this morning and went straight down to the Atrium to meet my group. It's worth noting that while we stayed on ship's time the whole voyage, a lot of folks had their phone adjusting to local time and as a result, were late for excursions and dinner. That's why it's always important to make sure you know what a ship is doing if you go to different time zones.
We walked off the ship at 6:45, just in time to see Norwegian Getaway rounding and pulling in.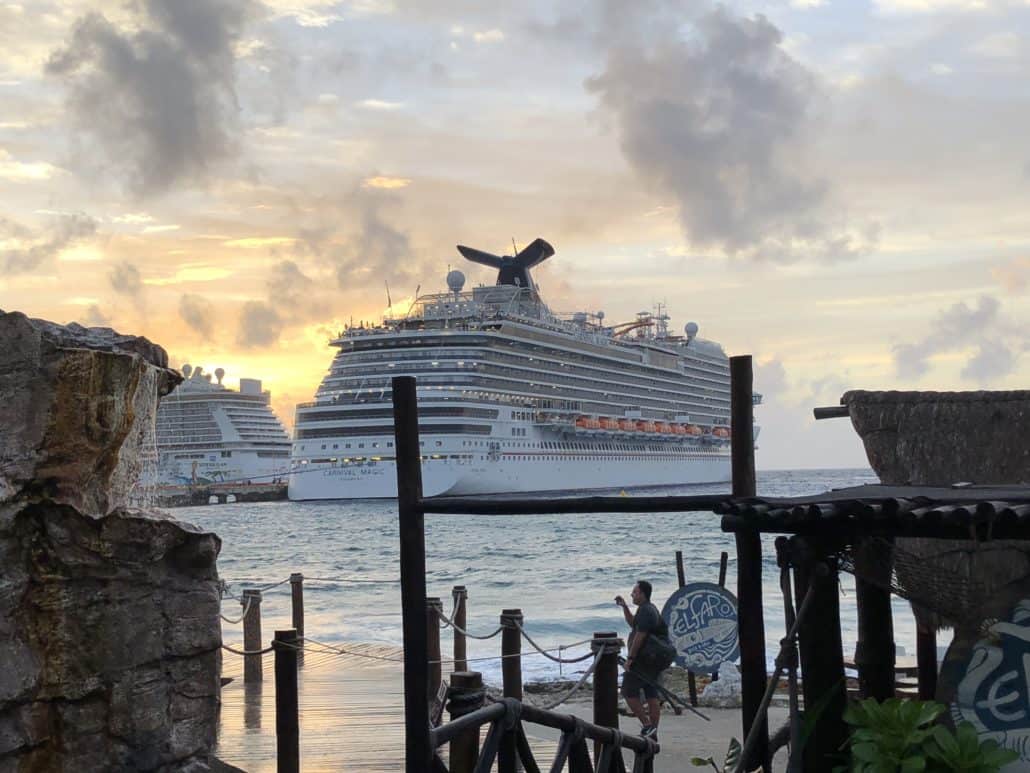 Destination Maya Chan
Walking through the pier at Costa Maya was mind-blowing. The last time I was there was during a 2010 trip on the Celebrity Solstice and the only thing I remembered was a bunch of shops on a street that dead-ended to a pyramid.
Once through the pier and out the gates, our transportation was waiting to take us to Maya Chan. This was an excursion that my travel agent booked for me when none of the ones available through the ship caught my attention. Last time I was here I did the dune buggies and, while that was cool, I wanted something more relaxing this time around.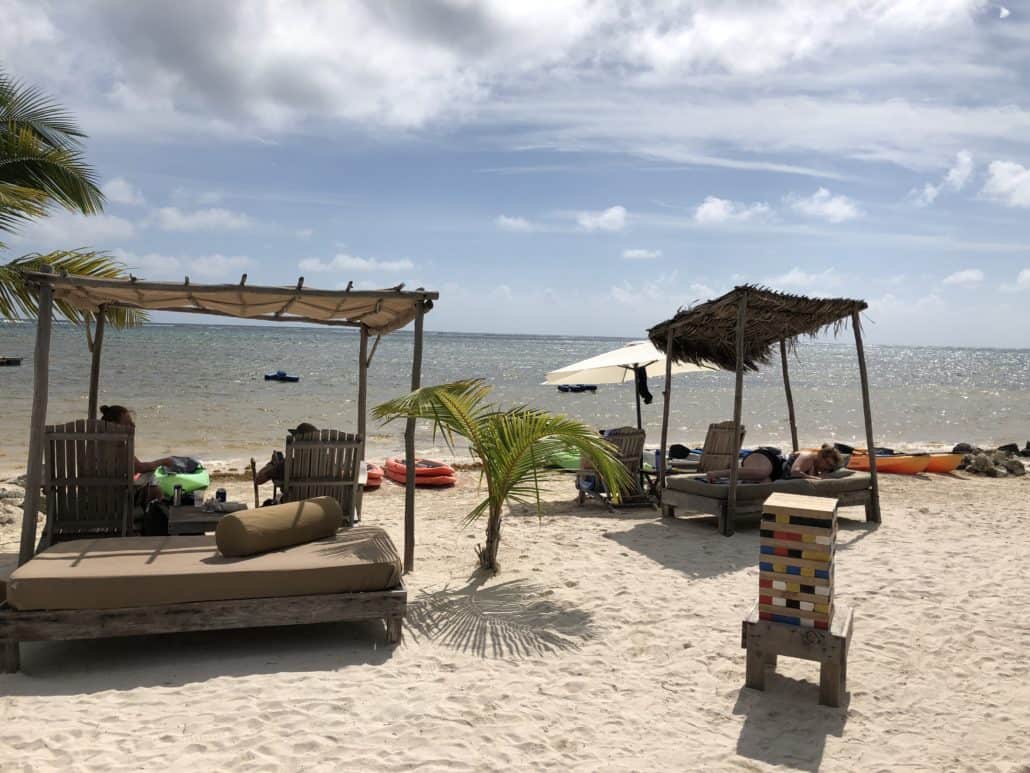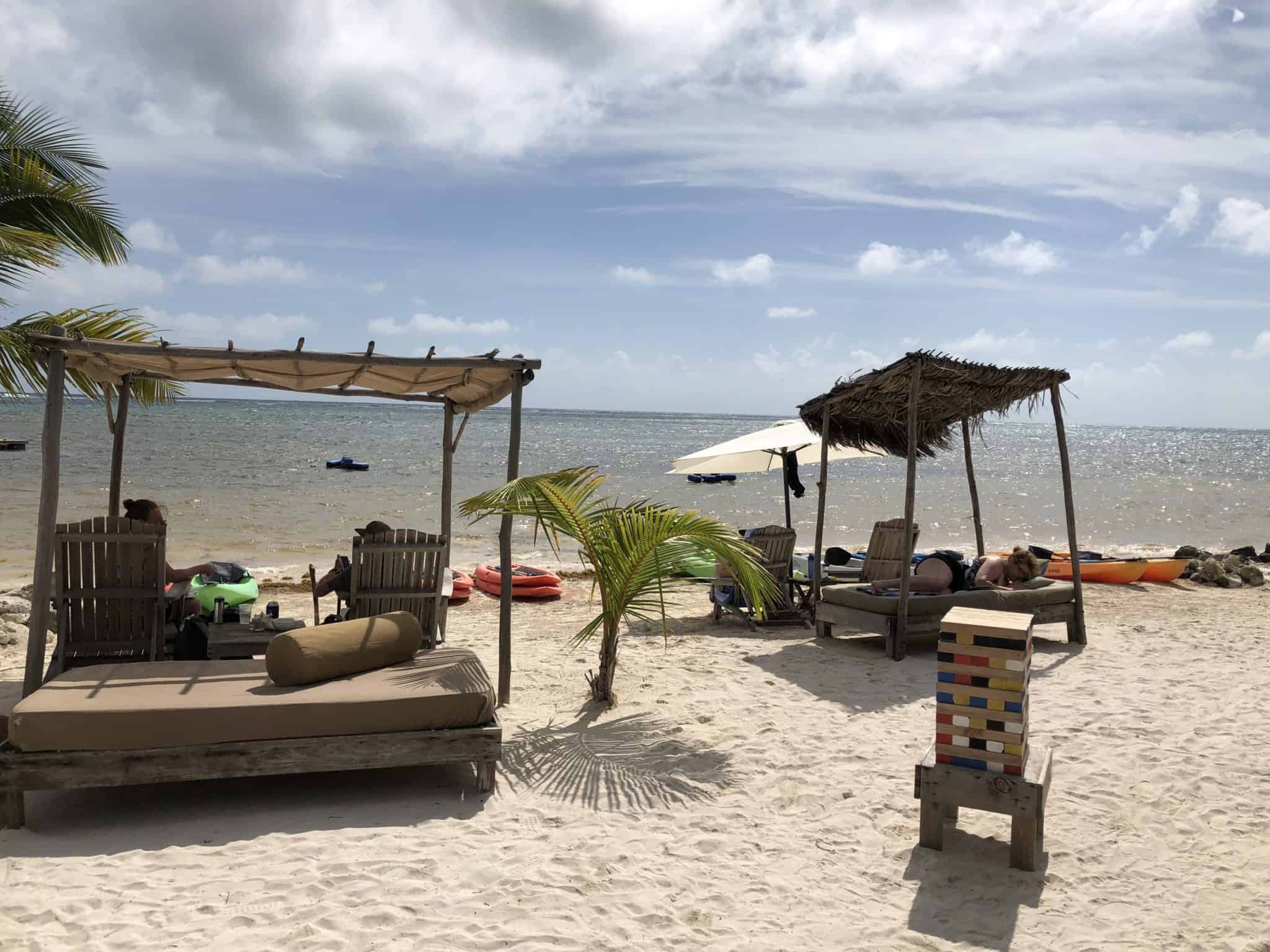 As with every excursion I've done this cruise, there will be a full review of Maya Chan coming soon.
The ride to Maya Chan took about 20-minutes or so via mostly well-paved roads, although the final three miles or so was a pothole extravaganza. I don't know if the potholes are like that year-round or were worse because it's the rainy season, but they slowed things down to the point that it took about 15 minutes to go three miles. The driver did his best to make it as comfortable a ride as possible, but it was definitely rough.
Maya Chan was very rustic, on the beach, and after a quick tour of the facilities and a welcome drink, it was off to soak up some rays. The welcome drink was a rum punch… which is something I've definitely never had at 7:30 a.m. before! Sure, in the old days I may have still been drinking as the sun came up but starting at sunrise? This was a first! But with having to back on board the ship by 1:30 p.m., we had to make the most of the day.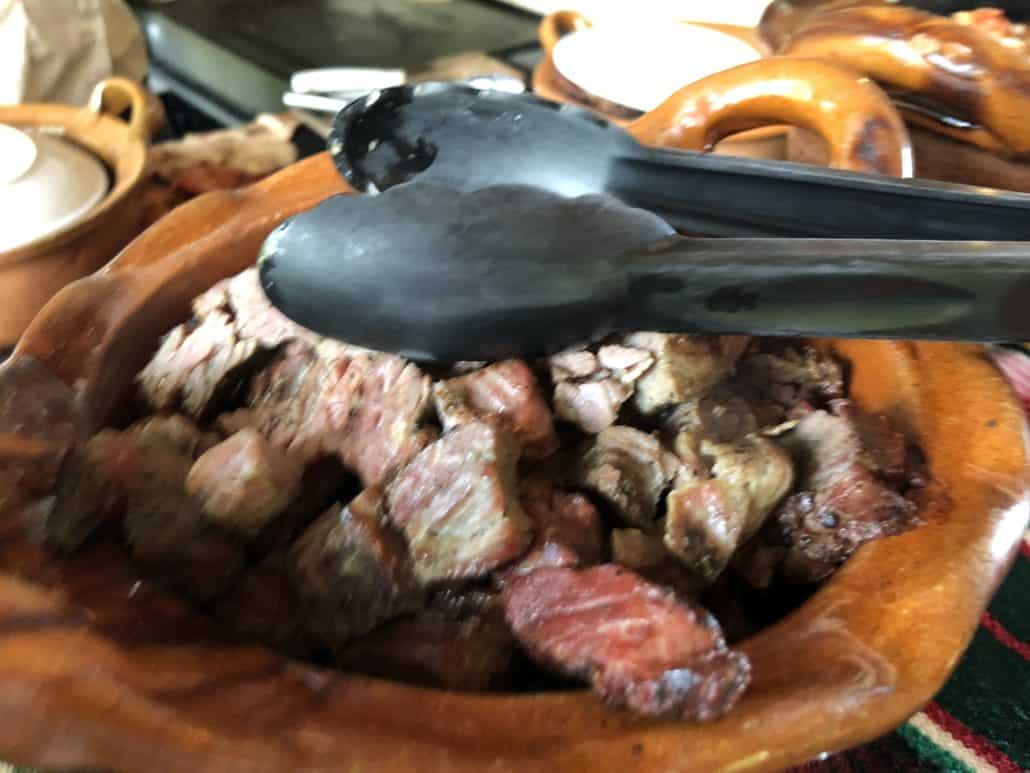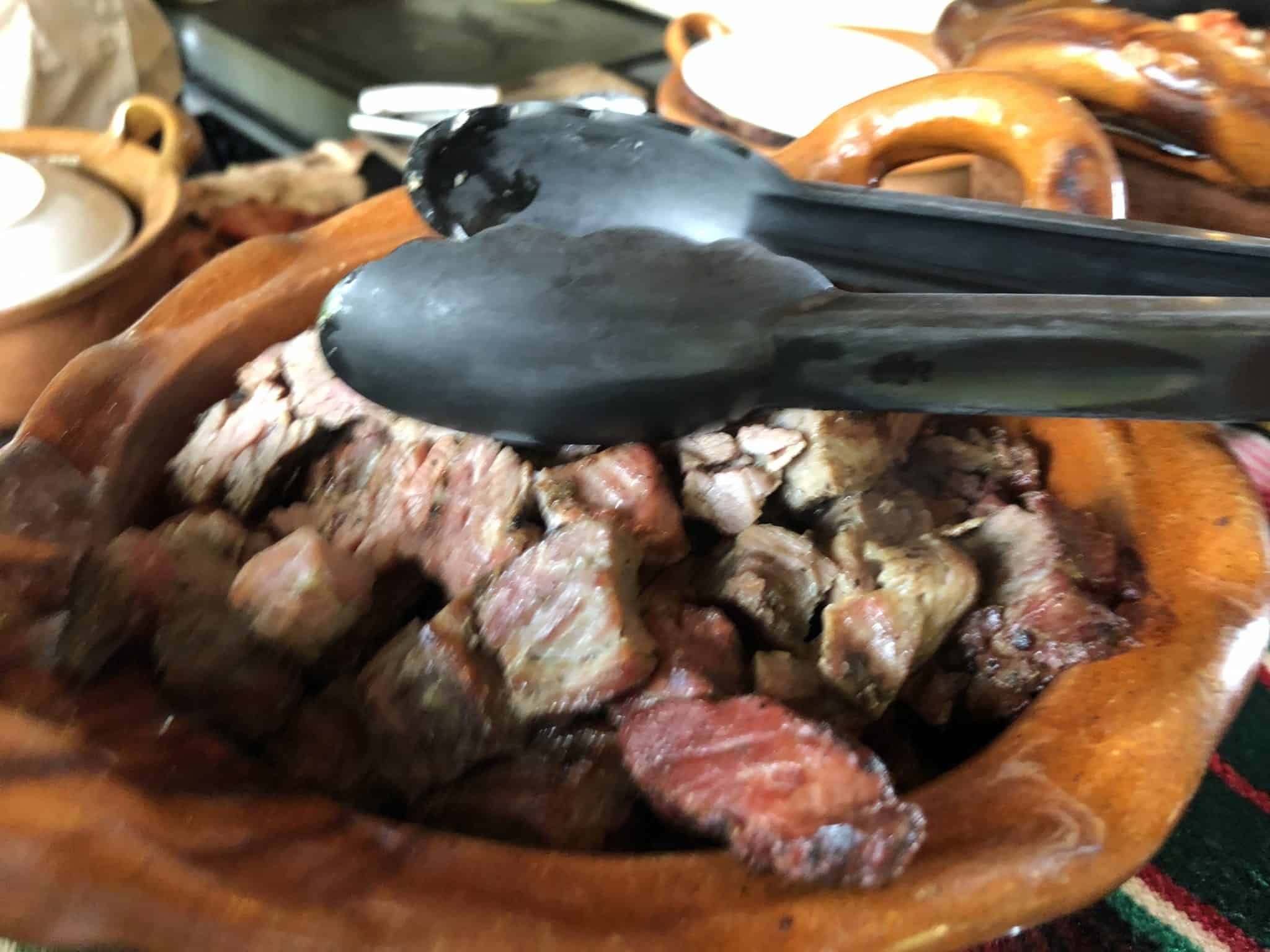 The excursion cost $59, and the price included transfers to the resort, drinks, an authentic Mexican lunch, lounge chairs, umbrellas and day beds (which I'll definitely take advantage of on a future visit). They also had wifi access but the service was minimal. And of course, as more people arrived, the wifi only got slower. But all in all, it was a very nice day, and exactly the kind of relaxing excursion I was looking for.
Back to Carnival Magic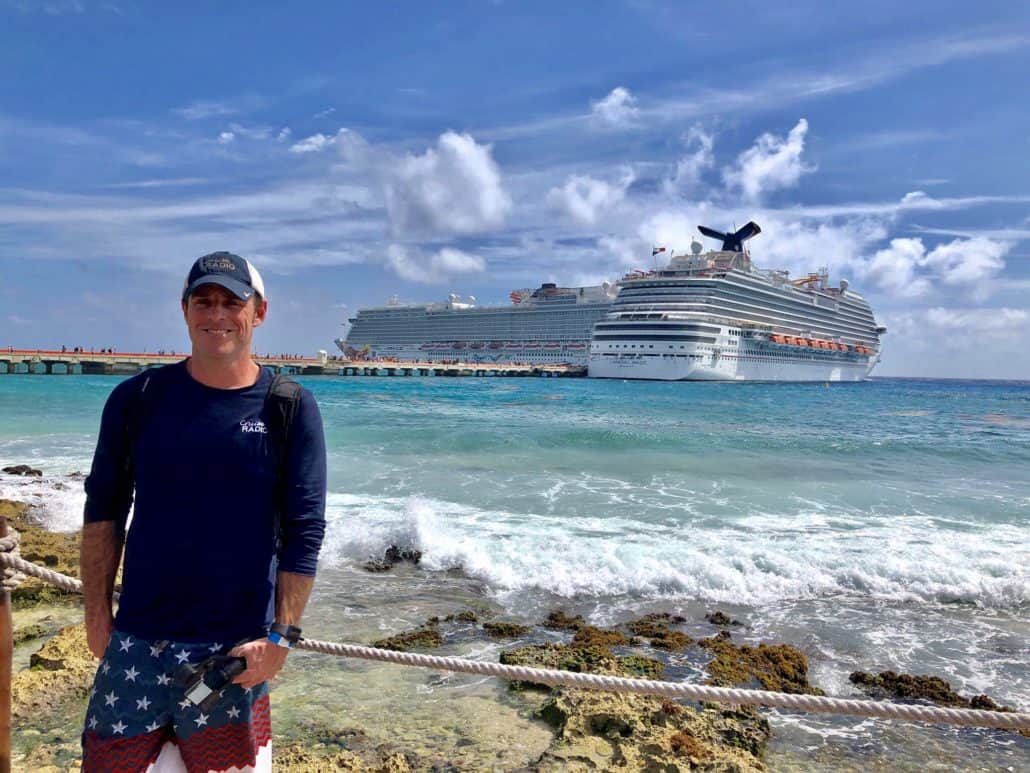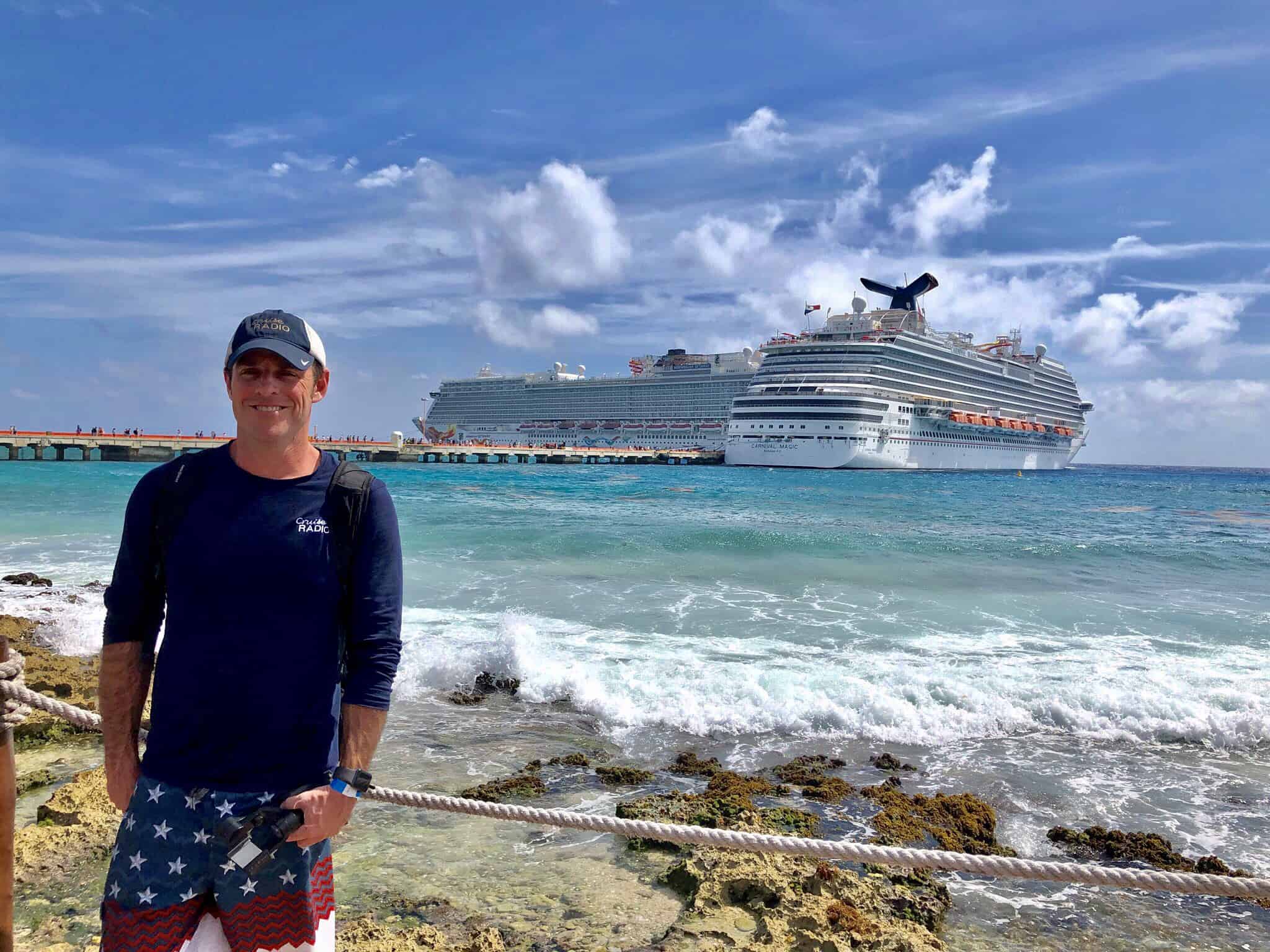 Heading back to the ship, we passed through the actual port of Costa Maya, and it was cool to see it come to life with guests chilling out by the pool, folks swimming with dolphins, having cocktails, shopping and just generally enjoying everything the area has to offer.
If you've never been to Costa Maya, the pier is very long and can hold three cruise ships. Because of its length, they offer a shuttle that will pick you up at the ship and take you into the cruise port. This is especially useful for anyone who might have mobility issues, although it's also available to anyone who simply doesn't want to make the hike. I wanted to get as many pictures of the docked ships as possible, so I gladly took the hike back to the Carnival Magic.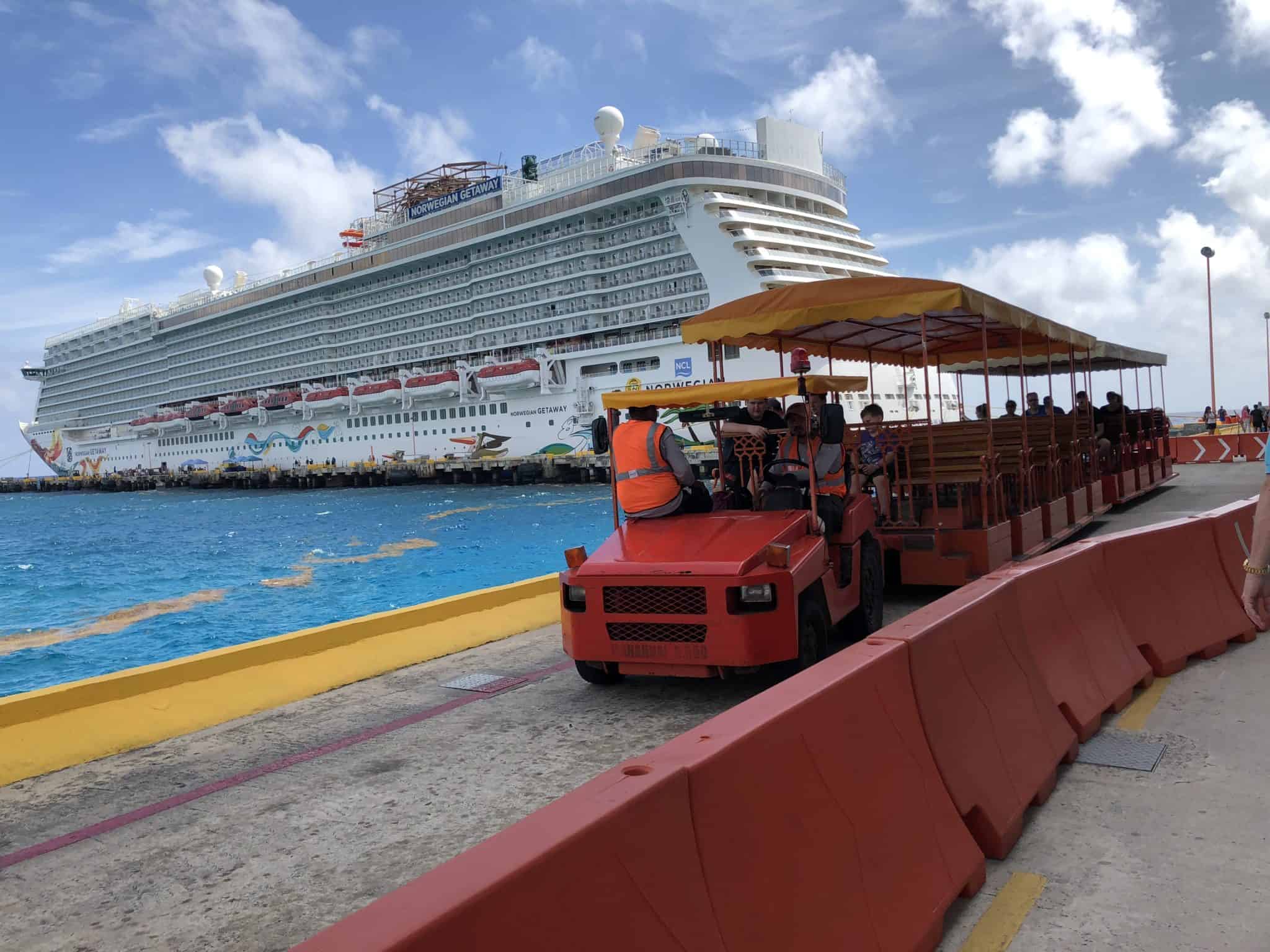 Since I got next to no sleep last night, I crashed for about two hours after arriving back at the ship, waking up just in time to catch comedian Al Ernst's midday show. He was very funny, but it was sort of a weird experience, as I've never done a comedy show during the daytime. That's one of those things that just seems like a nighttime activity to me. But this was cool, and it's great that they offer an alternative for people who aren't necessarily night owls.
After the show I went for a quick run on the jogging track (which is located on deck 12), which also let me get in a little more sun without baking to a crisp… especially since it was pretty windy up there, which helped to keep me cool as I did my laps.
Saying "Thank You" To Our Military Officers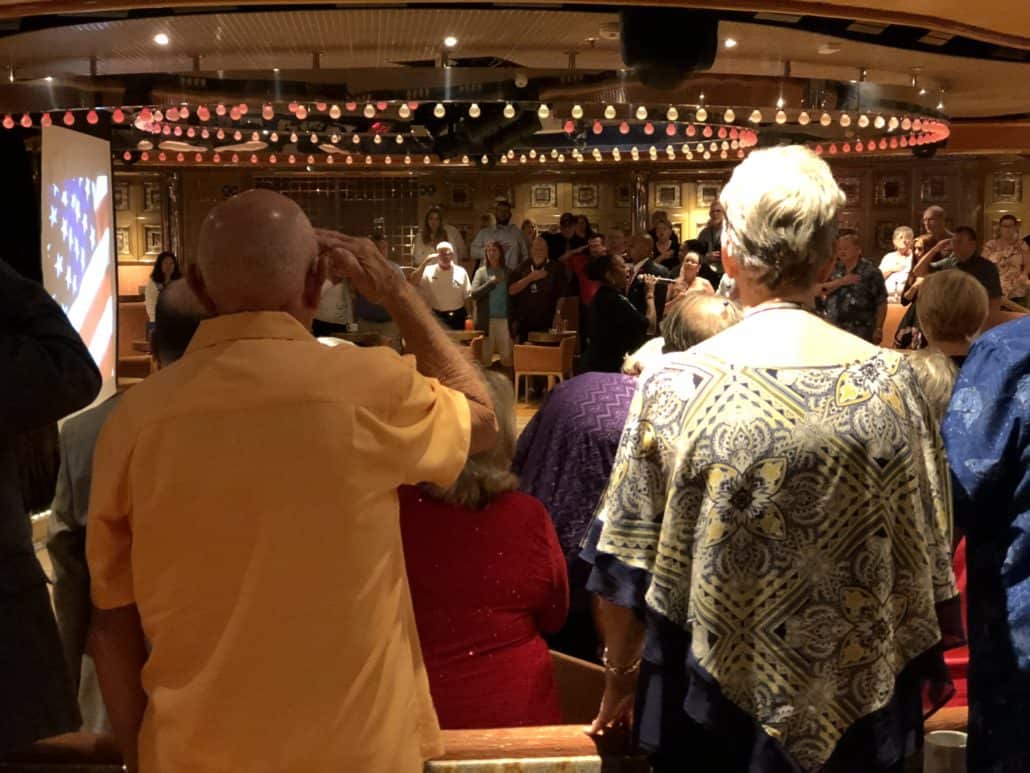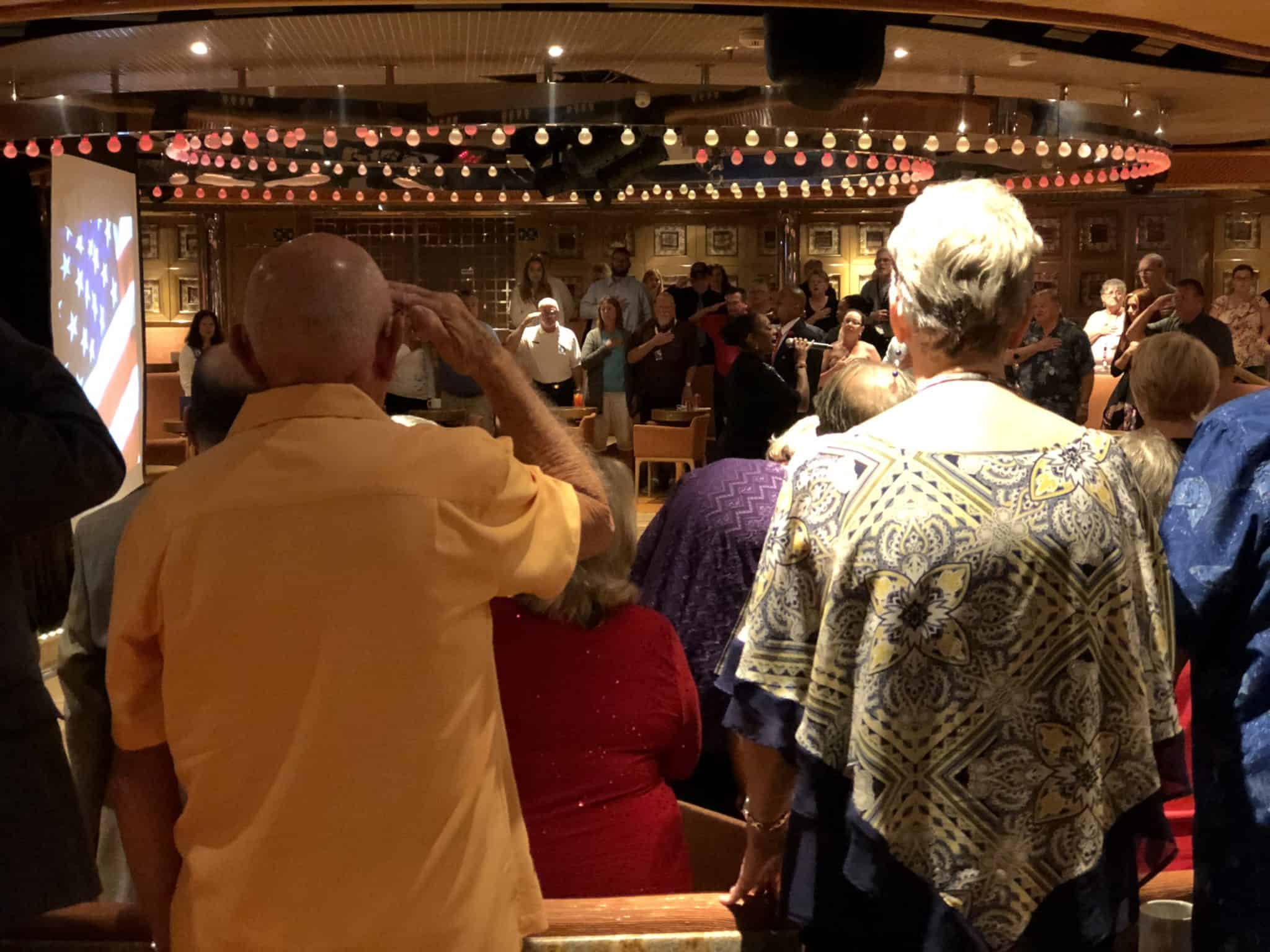 A signature event on every Carnival ship is the Military Appreciation Gathering during which the men and woman who have served our nation come together and are recognized. Each branch is individually recognized, after which there is an open mic session during which folks have a chance to say a few words. Some of the stories told are heartbreaking and others inspirational, but they're all shared in an atmosphere that is as supportive as it is open. You can also tell that the people who speak welcome this opportunity. I'm not one who cries often or easily, but I have no problem admitting that every single time I attend the Military Appreciation Gathering, I'm reduced to tears.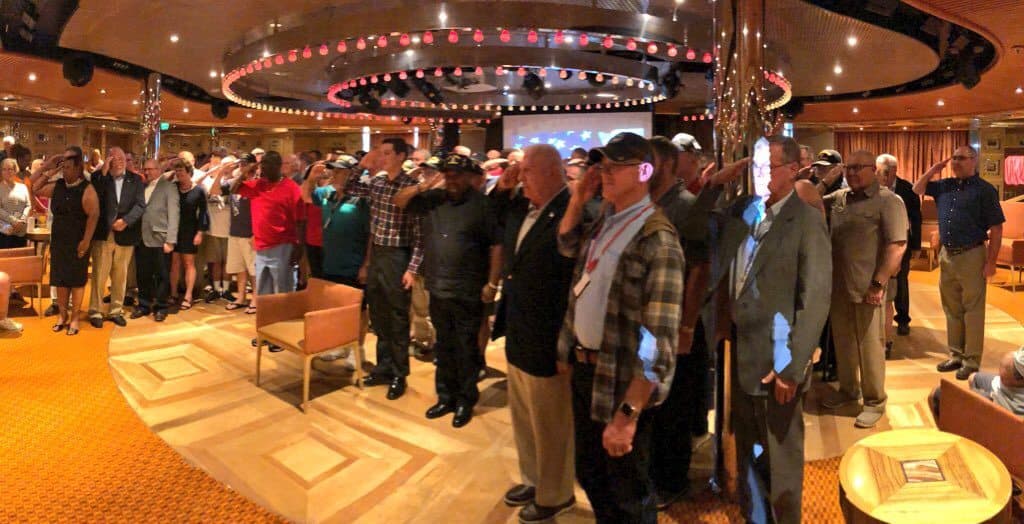 After the open mic session, one of the musicians played taps on the trumpet and another sang the national anthem. The gathering concluded with a group photo of all the branches together on the stage. For some reason, this event was held in the back lounge of the ship. I can't help but feel it should have been held in the main theater, as it has been on most of the other ships on which I've sailed.
What's For Dinner?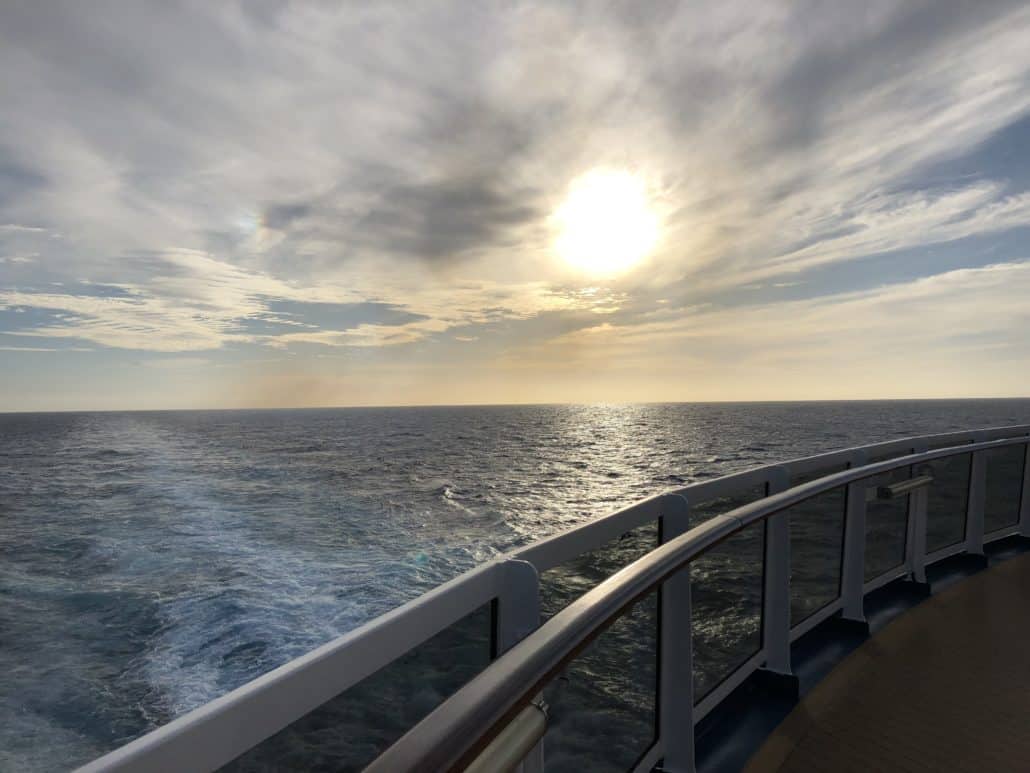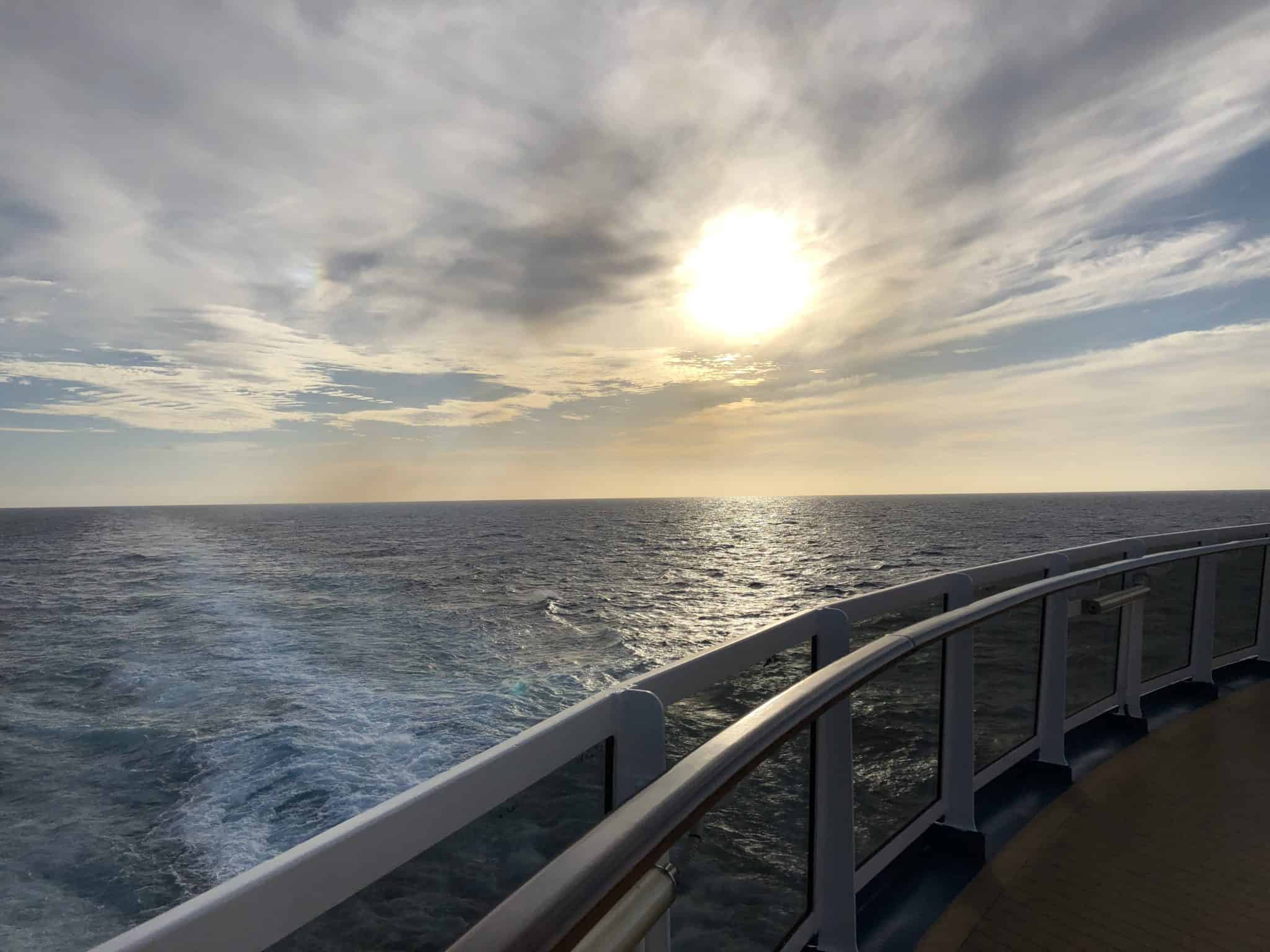 After a quick attempt to catch the sunset, I headed to the dining room for dinner. Service tonight was okay… as with the rest of this trip, it was average at best. The food, however, was on point. The main reason I've been mentioning the somewhat slow service in the main dining room is because many people come in hoping to eat as soon as possible and then catch the 8:15 show in the main theater, which fills up quickly. Personally, if there's not a show that I want to get to, I'm happy to sit there until they kick me out, especially since I really enjoyed the people I was sitting with during this sailing.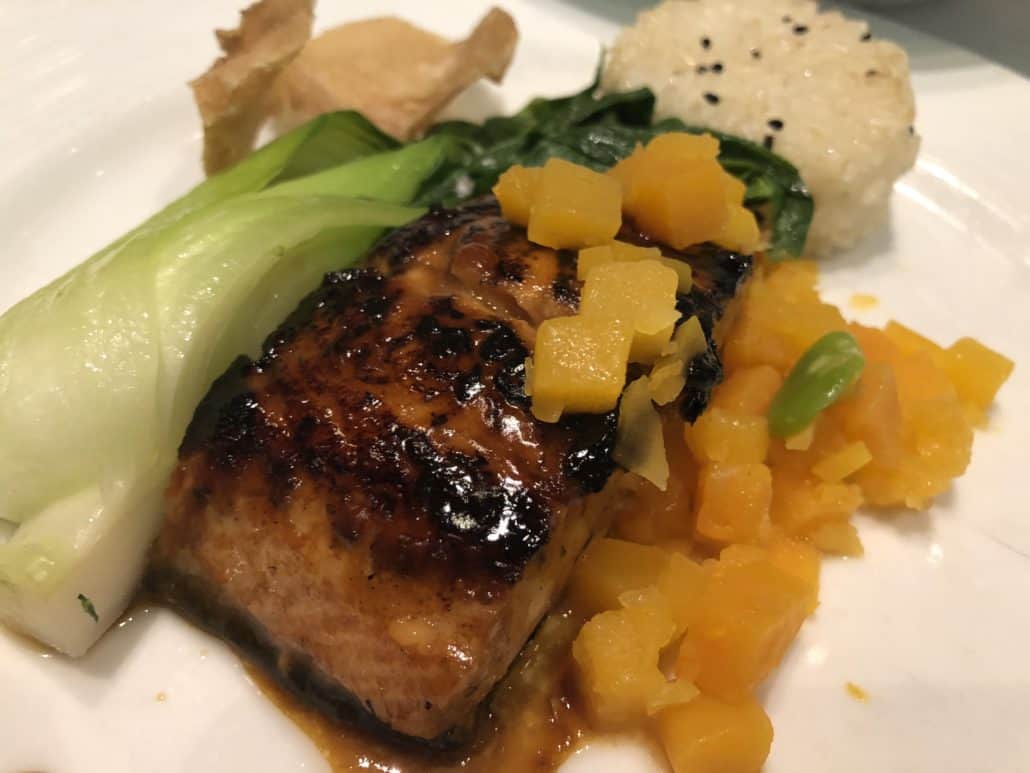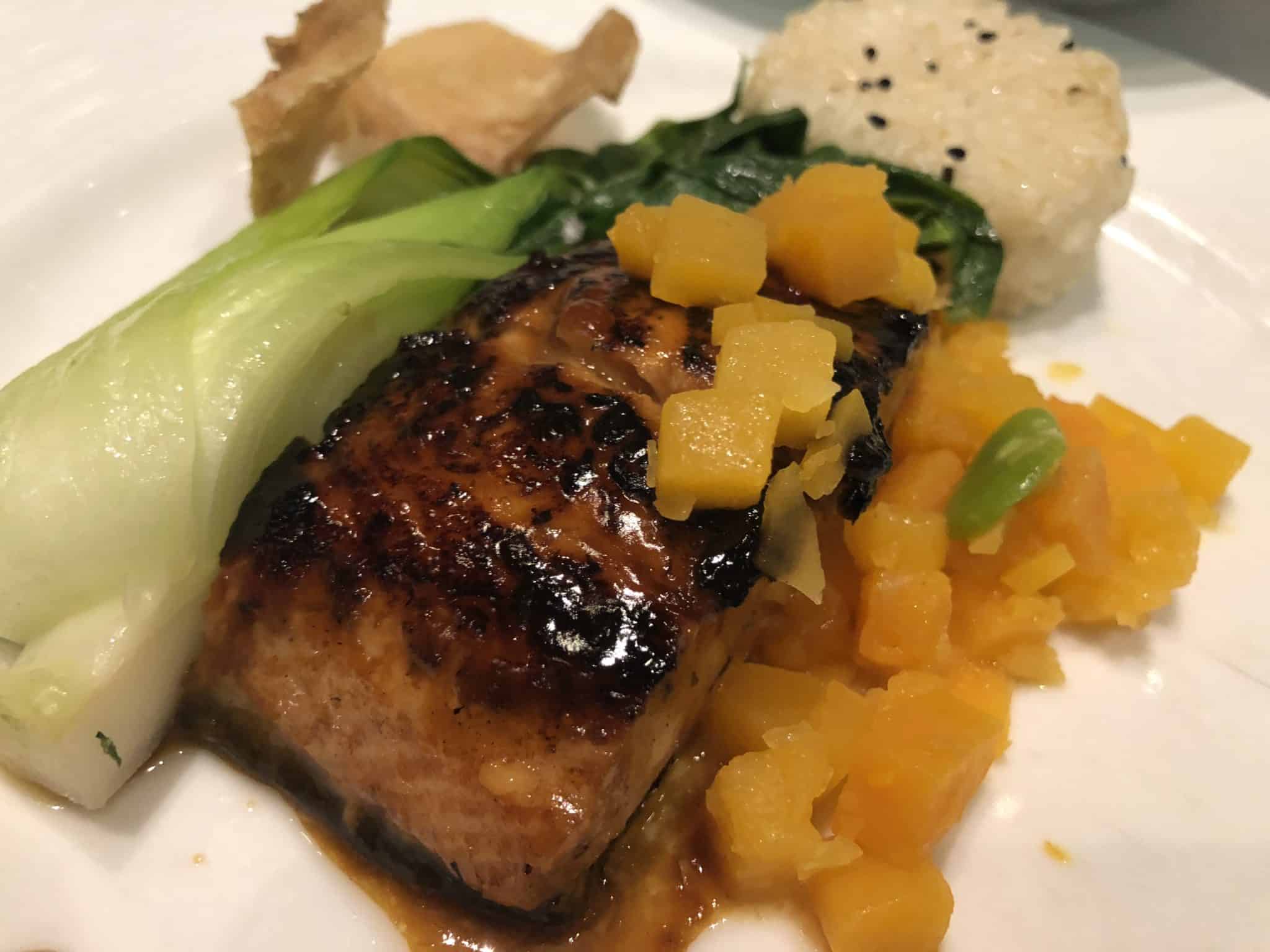 Dinner-wise, tonight I went with the old standby of shrimp cocktail and Caesar salad. The main course is where I doubled down by getting Teriyaki salmon and grilled shrimp, and both were amazing. Next to the infamous Warm Chocolate Melting Cake, the Grand Marnier souffle is my favorite dessert. That was what I went with tonight. Truth be told, I considered having two, but showed some restraint.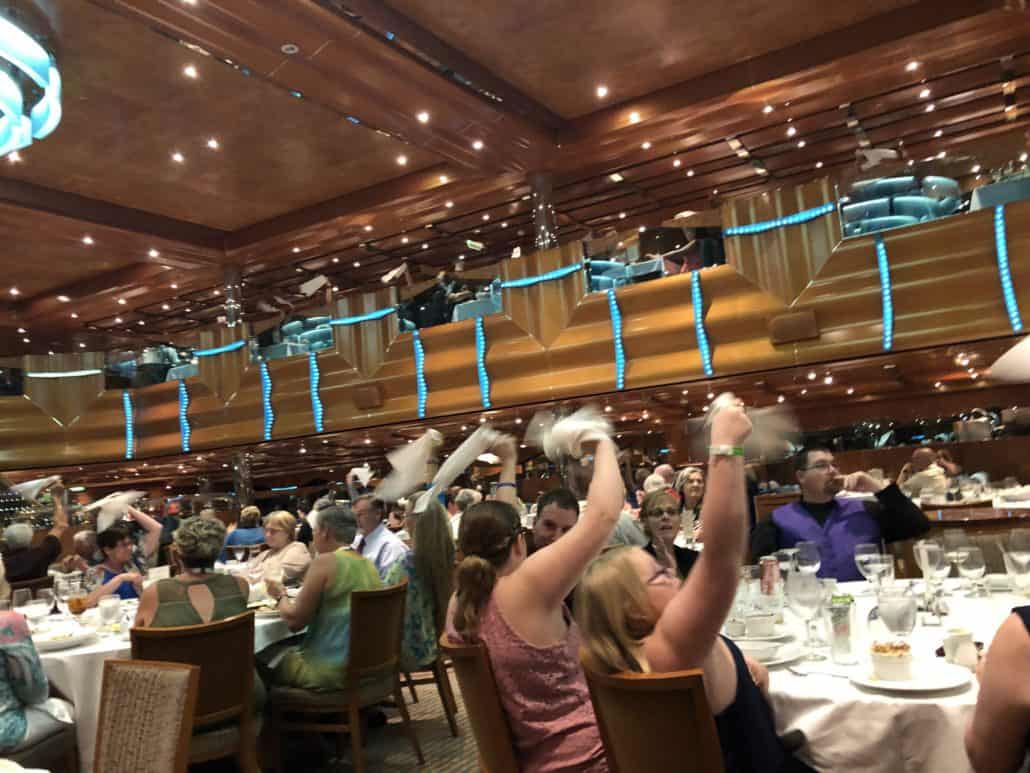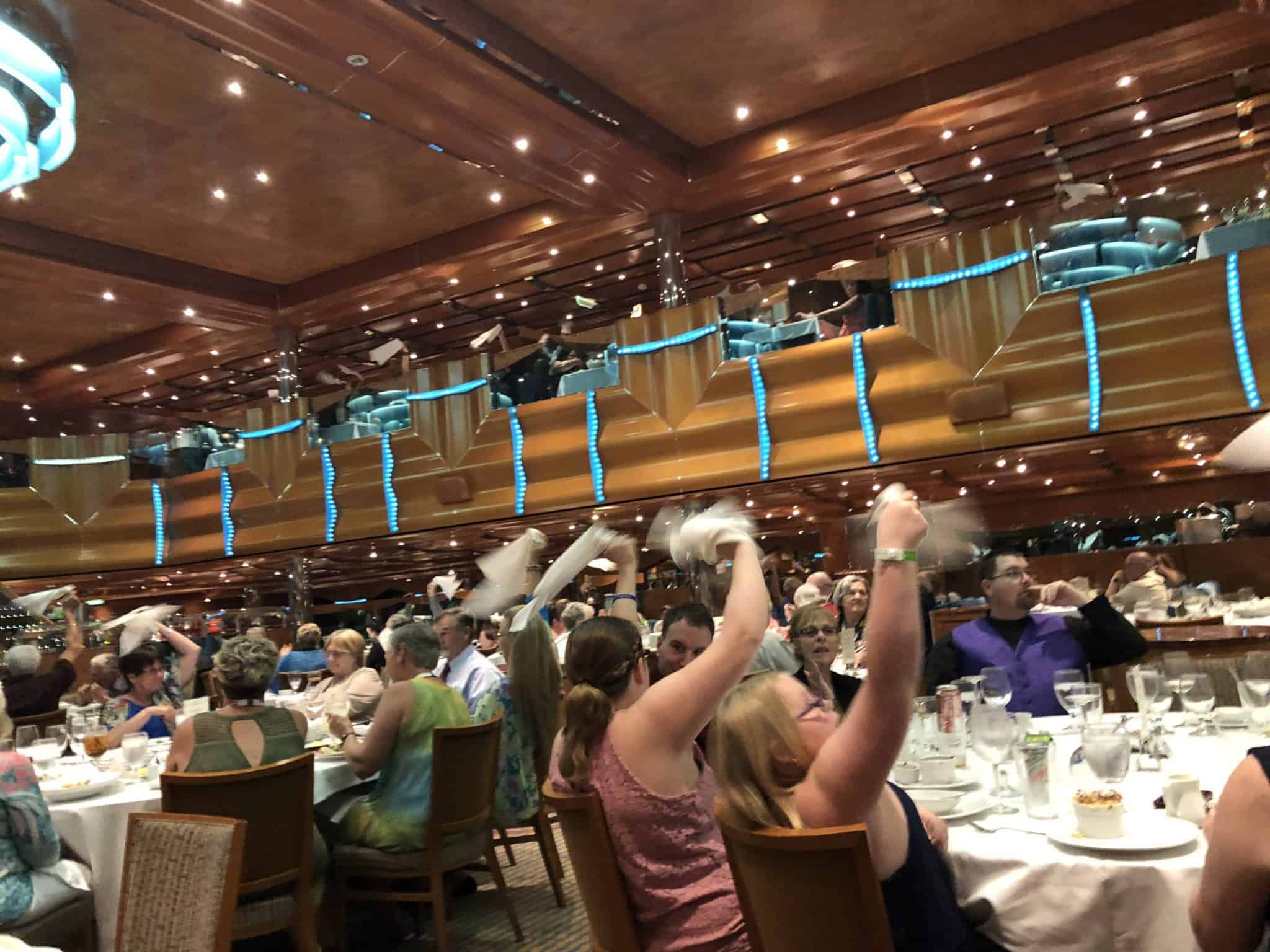 Make 'Em Laugh, Make 'Em Sing
After dinner I ran up to the comedy club to see Percy Cruise's very funny PG-rated comedy show, then darted to the front of the ship in order to catch the piano player at 88 Keys. This was basically a tribute to Billy Joel, Little Richard, Jerry Lee Lewis and others. The show was okay, but nothing special. Since I was standing at the back of the room, I left after about 15 minutes.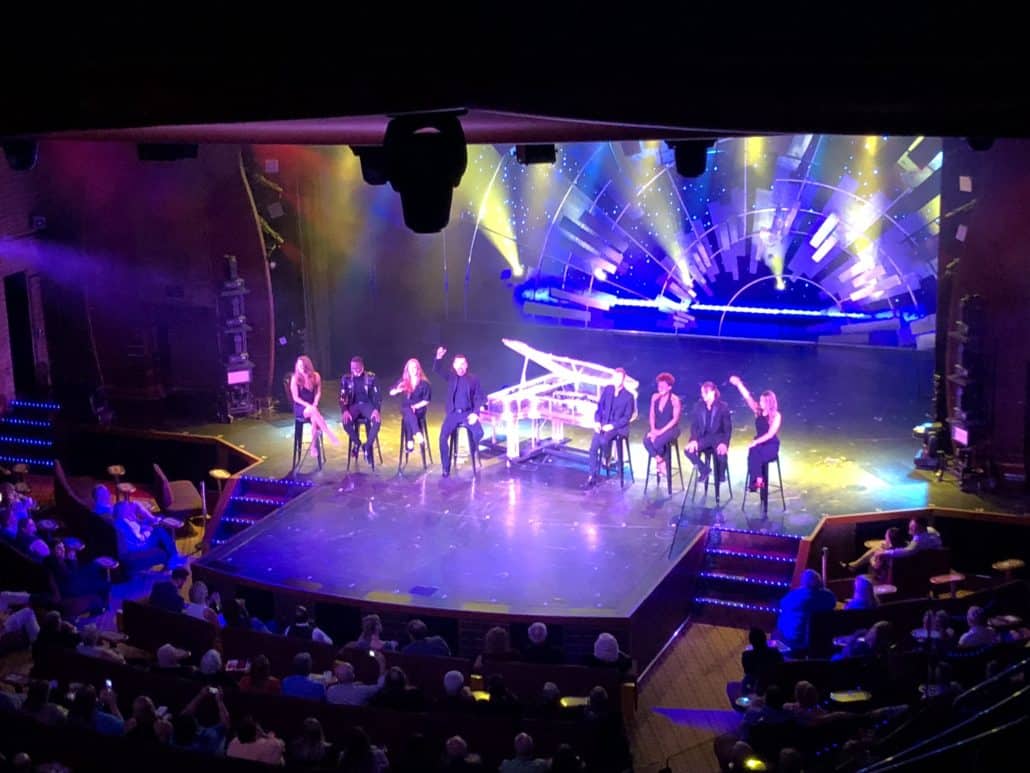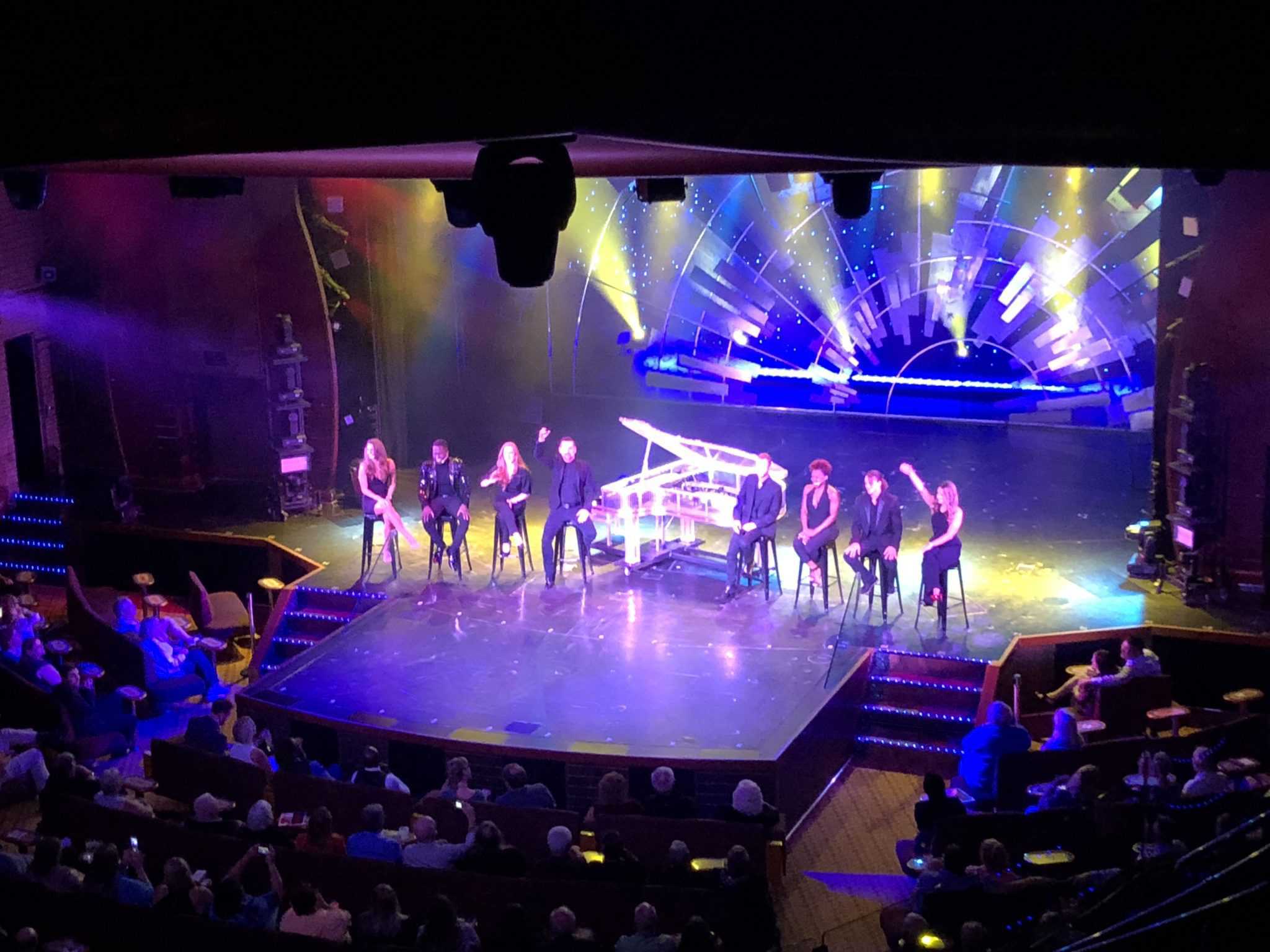 A Listener Asked Via Facebook: I really want to do the Western Caribbean but there are so many reports of it being unsafe. How do you feel over there?
To be completely honest, I avoided the Western Caribbean for a while after reading some of the reports that were coming out. Instead, I stuck to the Eastern and Southern Caribbean routes. But having been to Mexico, Honduras and Belize this week, I can tell you that I regret not coming back sooner. The snorkeling, resorts, people, food, and sites I've experienced have been amazing, and there wasn't any point at which I felt in the least bit threatened.
That said, I wanted to make sure it wasn't just me. Was I ignoring things that others might have been picking up on? With that in mind, I asked other people what they thought of the itinerary and if they had any safety concerns. Every person I spoke with had stories similar to mine to report… positive experiences and no sense of danger. Of course, the best way to eliminate as much risk as possible is to make sure that excursions you do are through either the cruise line or a reputable source. It's also important to always be aware of your surroundings, as there are bad people everywhere in the world — including your hometown — and the more cautious you are, the better your chances of avoiding a bad situation!
Tomorrow is a sea day, and then we dock on Saturday morning. I can't believe how fast this particular sailing has gone by… although I probably say that during every trip. Guess I'm living proof that time really does fly when you're having fun. But right now, I'm not going to focus on how close the end of this trip is. Instead, I'm going to focus on getting a good night's sleep so I can enjoy that final sea day.
Until then… goodnight.