Saturday was another good day for the cruise industry as Royal Caribbean's Adventure of the Seas set sail from Nassau in the Bahamas. This was the first time a ship from the company's fleet has departed from a North American port since the industry shut down well over a year ago.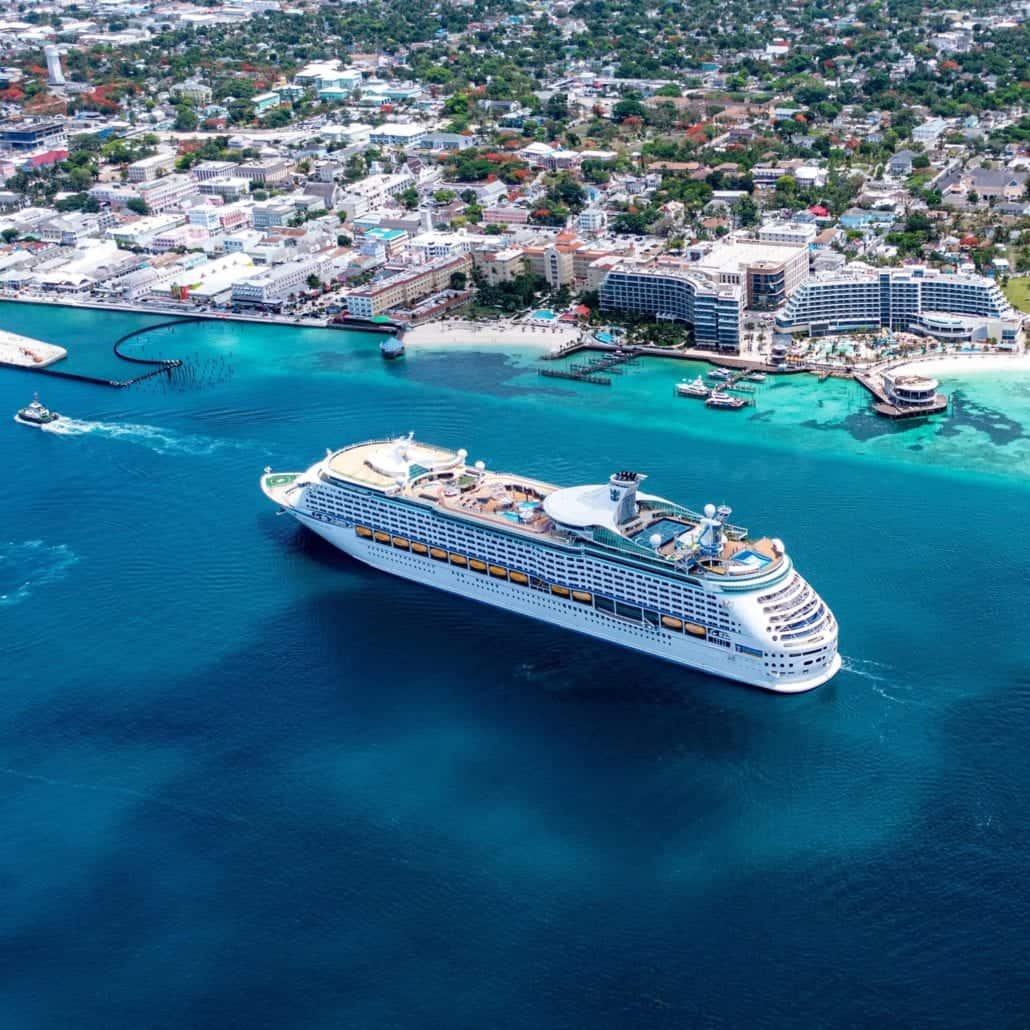 "We Are Extremely Excited"
The departure of Adventure of the Seas came only a few hours after Celebrity Millennium returned to Saint Maarten following her first sailing from that port. (Celebrity is a division of Royal Caribbean Group, making Millennium and Adventure sister ships, or at least first cousins.)
READ MORE: Update on Celebrity Millennium's Sailing, COVID cases
Adventure of the Seas arrived in Nassau earlier this week to much fanfare. "This vessel and all the hope that this first voyage will carry out to sea on Saturday have been a long time in coming," said Mike Maura, CEO of Nassau Cruise Port.
This sailing is a particularly big deal given that while cruise ships routinely make stops in Nassau, this is the very first time it is being used as a homeport.
"As you can imagine," said Maura, "we are all extremely excited and working overtime to ensure that this launch is successful."
And successful the ship's departure was, made all the more dramatic because Adventure left the port after dark, allowing her lights to cut through the night, making for a truly impressive sight.
The ship, which is sailing at just under 50 percent capacity with all passengers having provided proof of vaccination, will visit Freeport, Grand Bahama; Cozumel, Mexico; and Royal Caribbean's private island, Perfect Day at CocoCay.
In fact, the ship's summer sailings will feature back-to-back days at CocoCay.
Although guests originally were told they would not be able to book independent shore excursions during port visits, the cruise line changed that policy only a few weeks before Saturday's sailing.
READ NEXT: Royal Caribbean President Defends "Complicated" Vaccine Protocols