Before construction work can begin on Royal Caribbean's highly-anticipated beach club, sections of Paradise Island in Nassau need to be cleared. Because the proposed site encompasses several abandoned and collapsing homes, Royal Caribbean International could wind up spending as much as $50 million tearing down structures before the work of creating the future getaway can truly begin.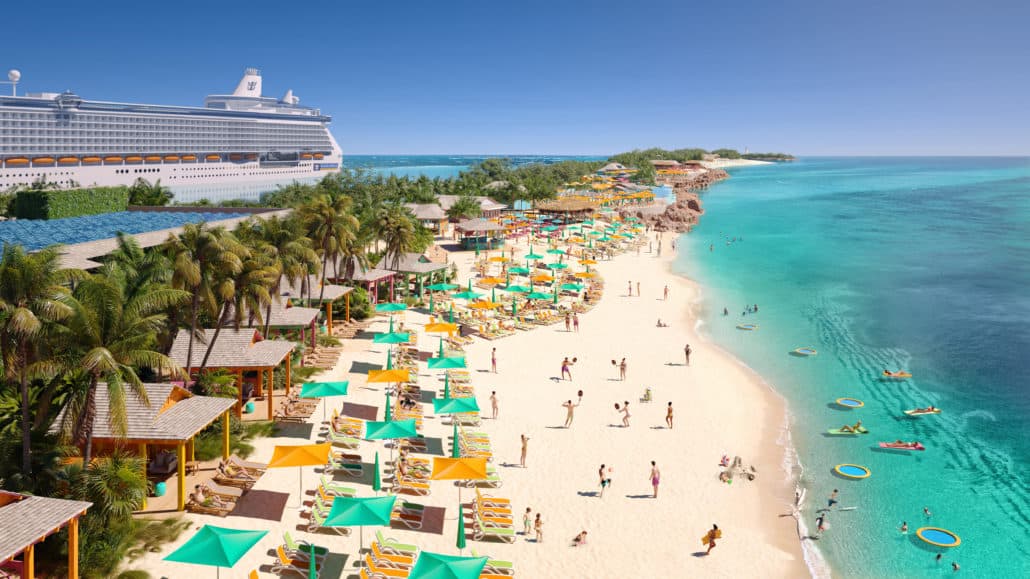 When Will the Beach Club Open?
If all goes as planned, the project should take approximately two years to complete, with Royal Caribbean hoping their Beach Club will be able to welcome guests at some point in 2025.
One of the project's civic concerns is the former armory and Bahamas Customs building which occupies parts of the land. RCI's Chief Product Innovation Officer Jay Schneider told members of the media invited to tour the property that the two buildings would be preserved and repurposed as part of the new Royal Beach Club.
Environmental Concerns
The development has been the subject of various concerns from environmentalists who emphasize that Paradise Island's western region must be protected. Schneider said that RCI plans to remove invasive species and encourage the growth of endemic plants. He also added that they will plant new trees to create an environment where guests are surrounded by vegetation.
One of the challenges they face is that non-native native plants currently outnumber the native species. "The challenge is if you remove all of the invasive, non-native species, this would be a barren strip of land because there's so much of it," he said.
He also explained that they would compensate by replanting: "One of the significant parts of the budget is to put landscaping back in because what we essentially want is a complete, lush forest."
Amid other public concerns, the company also provided public assurance through its website that the Royal Beach Club will be a public-private partnership where Bahamians can have up to 49% equity.