Royal Caribbean International can add another world record to its roster, as the cruise brand has now carried the most people ever on a single cruise ship transatlantic crossing.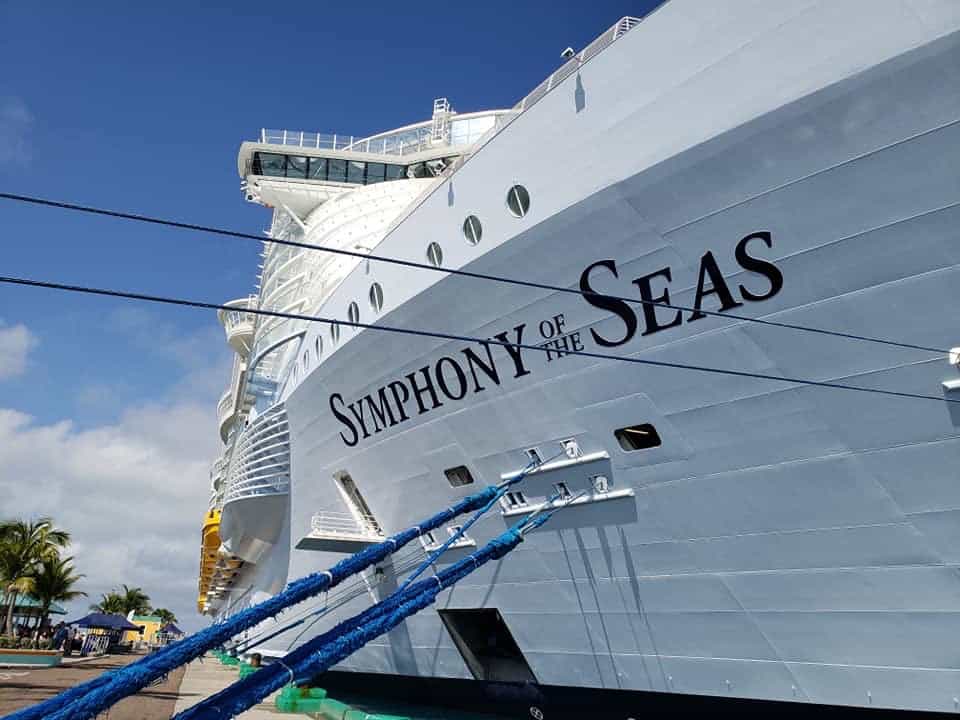 In addition to currently being the second largest cruise ship in the world (just behind sister ship Wonder of the Seas), Symphony of the Seas now holds the record for the most people on a transatlantic crossing. The ship arrived in Malaga, Spain from Miami, Florida over the weekend carrying 7,604 people — 5,350 guests and 2,224 crew members.
New record confirmed on a Trans Atlantic as @RoyalCaribbean Symphony of the Seas has arrived in Malaga, Spain from Miami, Florida with most people on board a vessel (Cruise Ship) with 7,604 Persons! https://t.co/sYJXvtRYq9

— James Van Fleet (@JamesVanFleet) March 19, 2023
The ship, which was sailing at nearly 100 percent occupancy, began the record-breaking 12-night cruise on March 9th. The voyage is scheduled to end tomorrow in Barcelona.
Following this cruise, Symphony of the Seas will head into a routine dry dock at the Navantia shipyard in Cádiz. There, it will undergo technical upgrades, hotel refreshes, and other minor projects.
On April 16th, the vessel is scheduled to kick off its spring and summer Europe season, which will be seven-night western Mediterranean voyages roundtrip from Barcelona and Civitavecchia (Rome) to ports in Spain, France, and Italy. This year marks Symphony's first European cruise season in five years since it first debuted in 2018.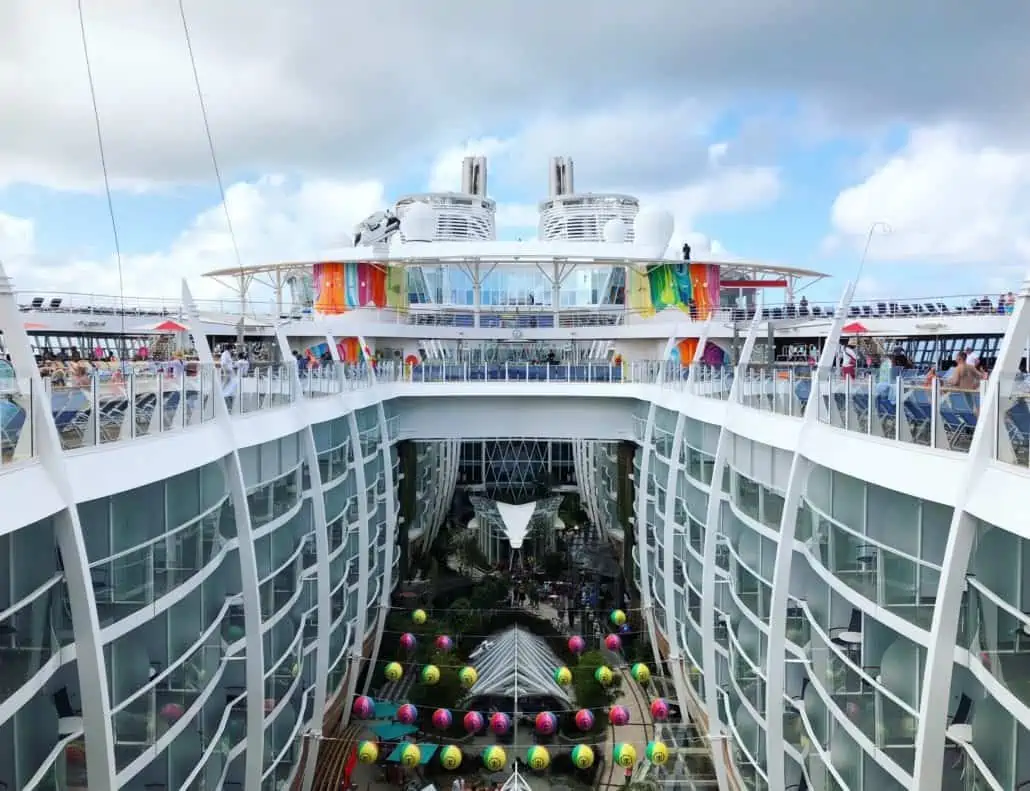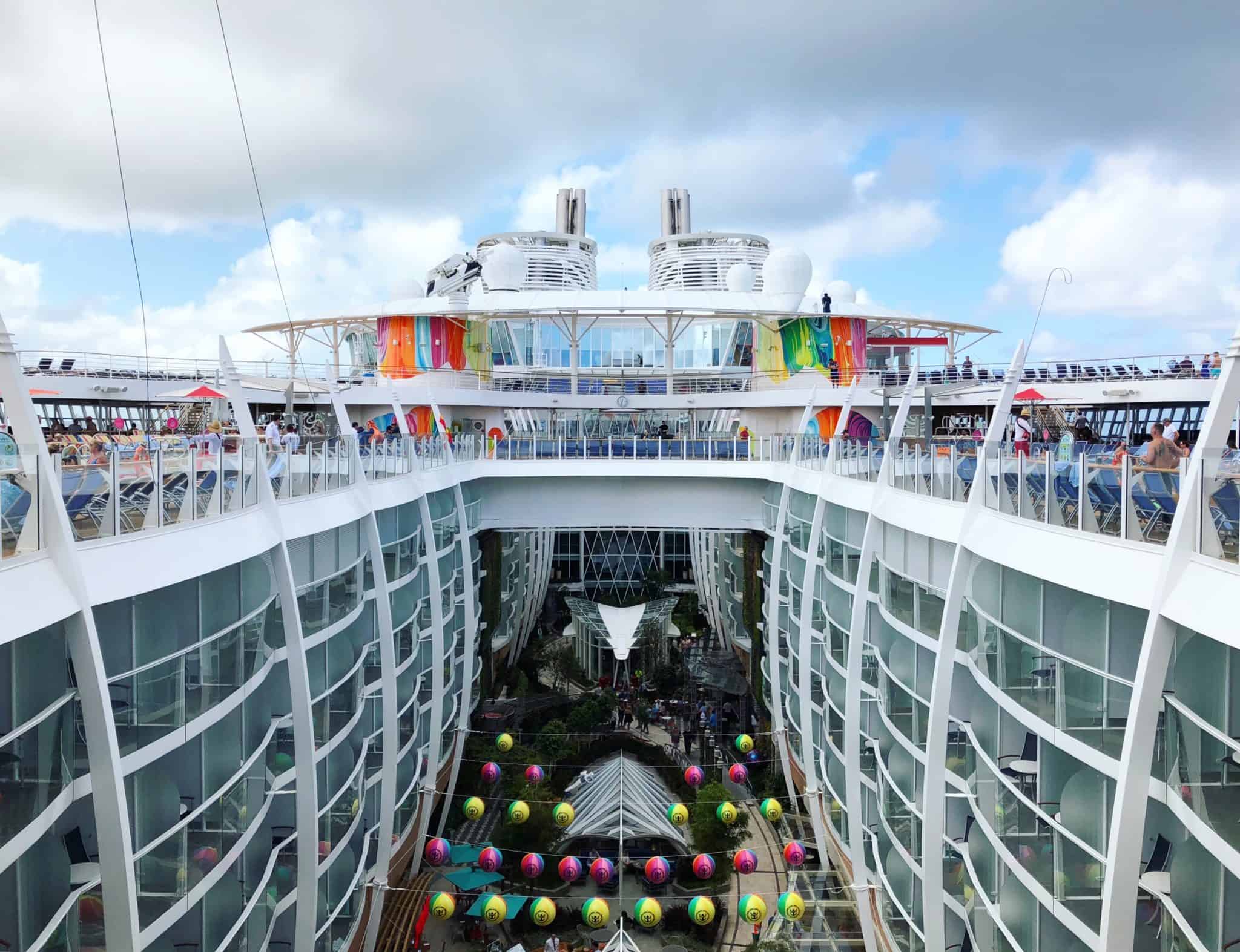 In late October, the ship will head back across the Atlantic to spend the fall and winter operating Caribbean sailings out of Port Everglades in Fort Lauderdale.
Symphony of the Seas is one of Royal Caribbean's Oasis-class ships, which are known for their public spaces being divided up into "neighborhoods." The ship includes high-dive acrobatic shows in the AquaTheater, a carousel, a 10-story slide, a robot-tended bar, an ice skating rink, a whimsical Alice-themed restaurant called Wonderland, a zip line, and an adults-only solarium.
At the time of its debut, Symphony was the largest cruise ship in the world.
READ NEXT: Costa Venezia Arrives at Shipyard For Carnival Cruise Line Transformation