In a letter to travel agents, Royal Caribbean International revealed that they will be discontinuing the Dine, Drink, Discover package on all sailings after January 1, 2020. This package was part of a perks-based promotion aimed at passengers who were booking a specific type of stateroom on the lines newest ships.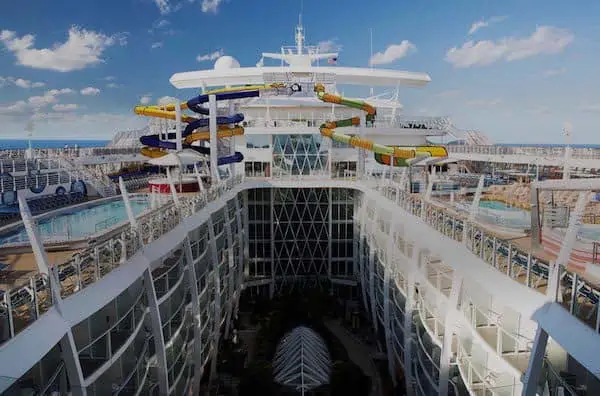 What The Package Offered
Previously, the Dine Drink Discover package was offered onboard Oasis-class ships to guests staying in Boardwalk or Park View Balcony staterooms. It included various perks which largely centered on the areas of the ship those particular staterooms overlooked.
Passengers staying in Boardwalk Balcony staterooms received a complimentary meal for up to four guests at Johnny Rockets, a soda package for two guests and an exclusive session at the rock-climbing wall.
Guests staying in Park View Balcony staterooms received a complimentary lunch for two at one of several specialty restaurants, a bottle of red wine and the opportunity to have a private gaming lesson in the casino.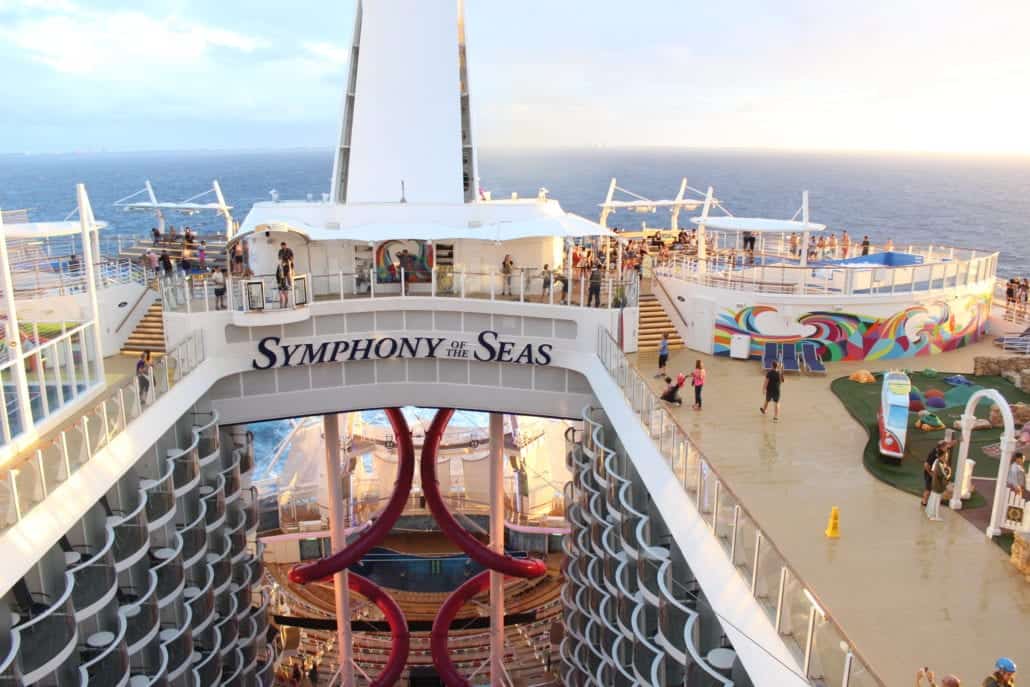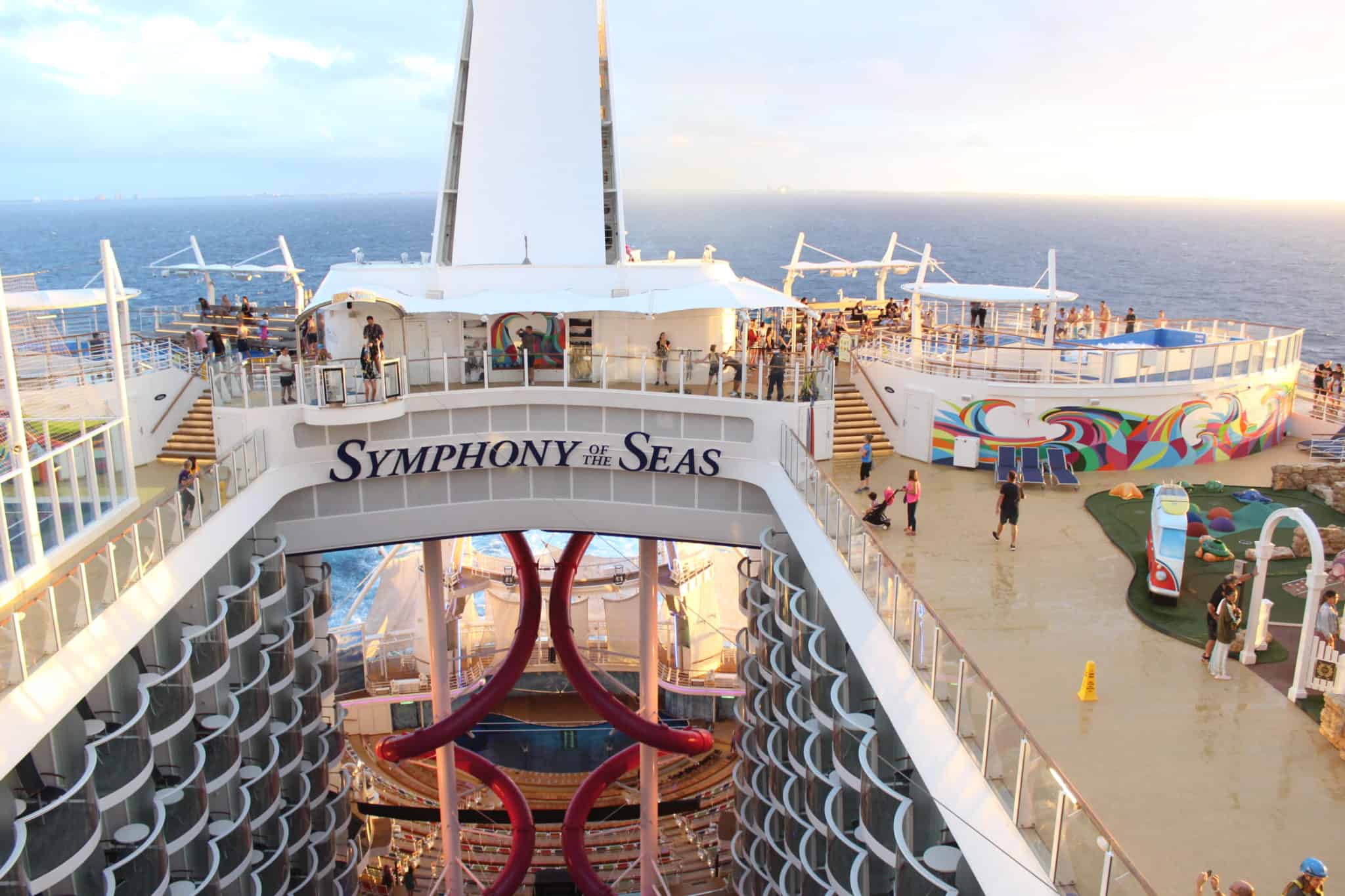 Unlike traditional balcony staterooms which offer views of the ocean, both the Boardwalk and Park View balconies overlook the interior sections and rest above the walkways, attractions and restaurants found there.
What Perk Those Guests Will Now Receive
Clearly, Royal Caribbean anticipates that this news won't necessarily go over well with all guests.
"To alleviate any potential dissatisfaction for your clients impacted by this change," read the letter to travel partners, going on to say that guests in neighborhood balcony staterooms on sailings leaving between January 1, 2020, and April 30, 2021, will receive a $50 non-refundable onboard credit per stateroom.
In the same letter, the cruise line indicated that there will be some big news coming down the pike. "We'll continue to offer and develop countless ways for your clients to make unforgettable memories," it read, "and look forward to announcing some game-changing updates to our inventory and amenity offerings in the coming months."
EDITOR'S NOTE: On Friday, Royal Caribbean sent out a follow-up to their original note in which the told travel agents that, based on "recent sentiments and valuable feedback shared on this topic, we recognize we didn't get this one right." As a result, guests will now be able to choose either the $50 per stateroom onboard credit or the original Dine Drink Discover perks available to the stateroom category they booked. They added that "this is elible only to those guests booked before September 18th, 2019 on sailings departing on-or-after January 1st, 2020."