During the Seatrade Cruise Global conference in Miami Beach this week, Royal Caribbean announced that it has signed a memorandum of understanding (MOU) to develop and enhance the cruise ports in St. Croix and St. Thomas.
The MOU is a commitment from the cruise company to extend its current 10-year preferential berthing agreement at the Virgin Islands Port Authority's cruise facilities in Crown Bay in St. Thomas and Frederiksted in St. Croix.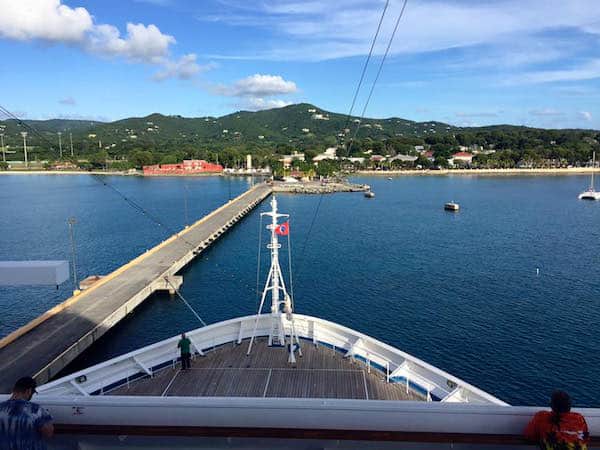 "I am delighted that we are entering into this MOU," said president and CEO of Royal Caribbean International Michael Bayley. He continued, saying that the pandemic has "shown us how we need to pull together, work together, communicate and collaborate."
Royal Caribbean's involvement will further enhance St. Thomas' Austin 'Babe' Monsanto Marine Facility in Crown Bay, and include a major redevelopment of St. Croix's port in the future. In the near future, the cruise line will be making more port calls at both U.S. islands.
READ MORE: Cruising is Back: What's Next According to Top Execs
Down the line, the company will work with the Virgin Islands Port Authority to dredge St. Croix's pier to be able to accommodate larger cruise ships, and add a third pier to St. Thomas' port.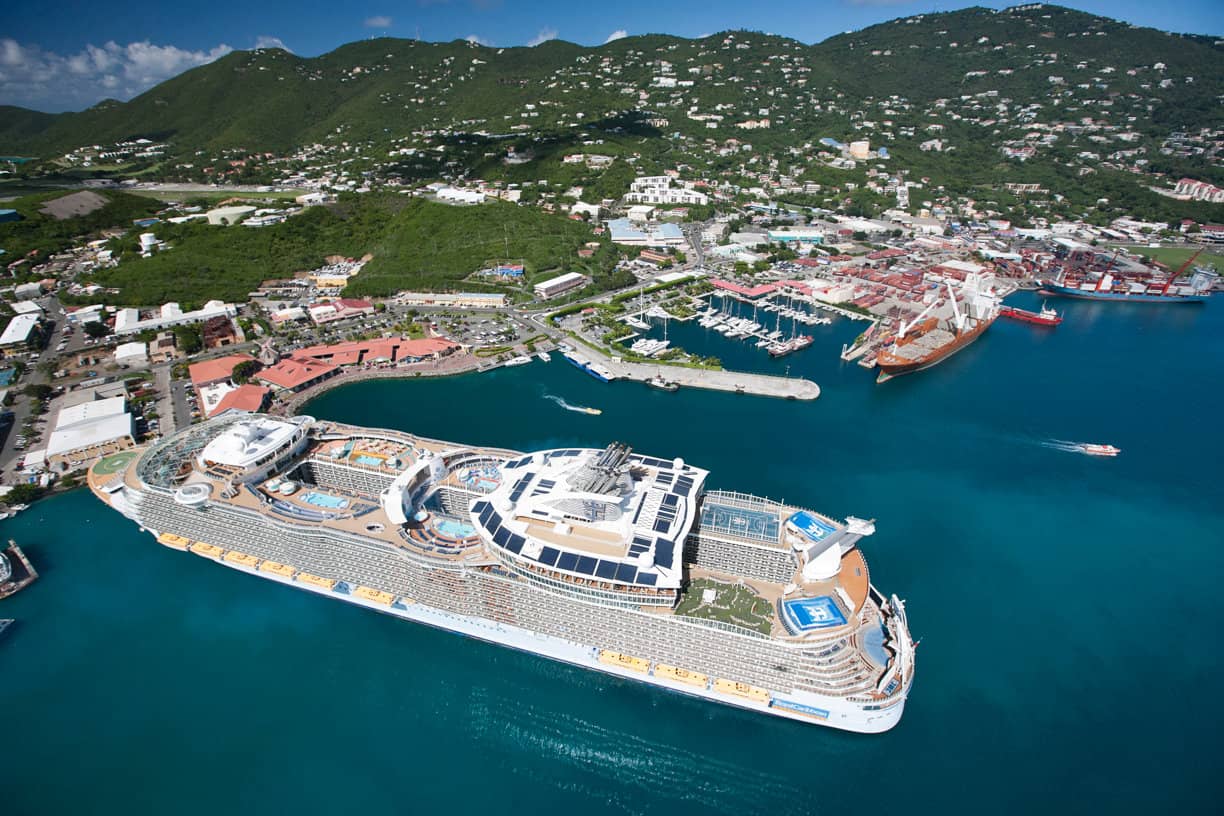 Royal Caribbean has "committed to a major infusion of capital as well as guaranteed cruise visits to our islands," Virgin Islands Port Authority Executive Director Carlton Dowe said. "In this currently strained economic climate, this substantial commitment indicates Royal Caribbean Group's dedication to the people of this territory and our economy."
"This MOU extends what has been an exceedingly amicable, reliable and beneficial arrangement for both parties. Our unified goal is to ensure that the US Virgin Islands is a premier destination in the Caribbean."
Royal Caribbean International's current agreement with the Virgin Islands Port Authority was made in June 2016.