Royal Caribbean's Empress of the Seas became the first ship to activate the company's disaster relief operation to bring food and supplies to Freeport, Bahamas.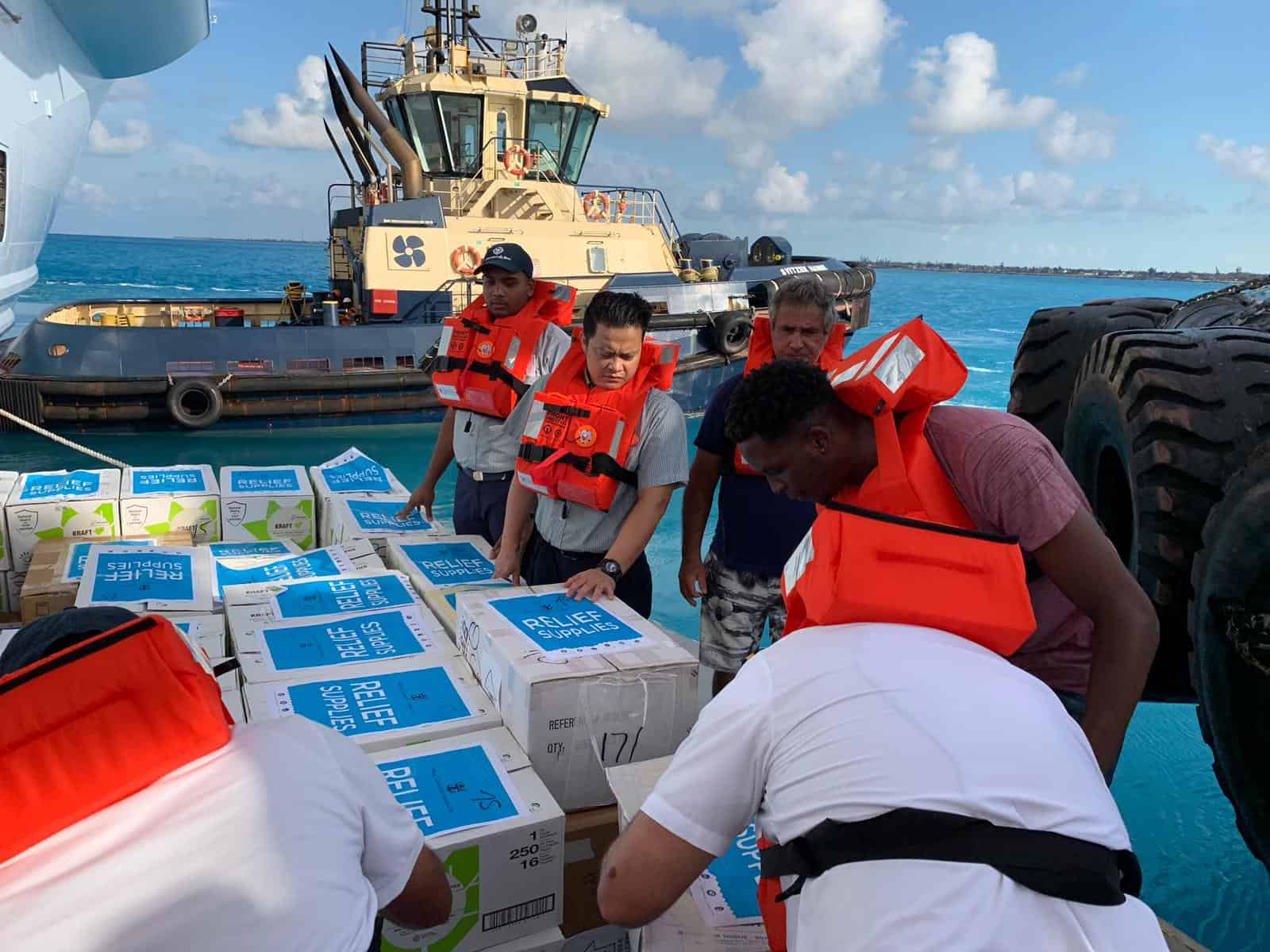 Crewmembers made sandwiches, proteins with rice and fruits and snacks for the company's first distribution at noon today. Over the next few days additional ships from its fleet — Symphony of the Seas, Celebrity Equinox, Mariner of the Seas and Harmony of the Seas — will repeat the process.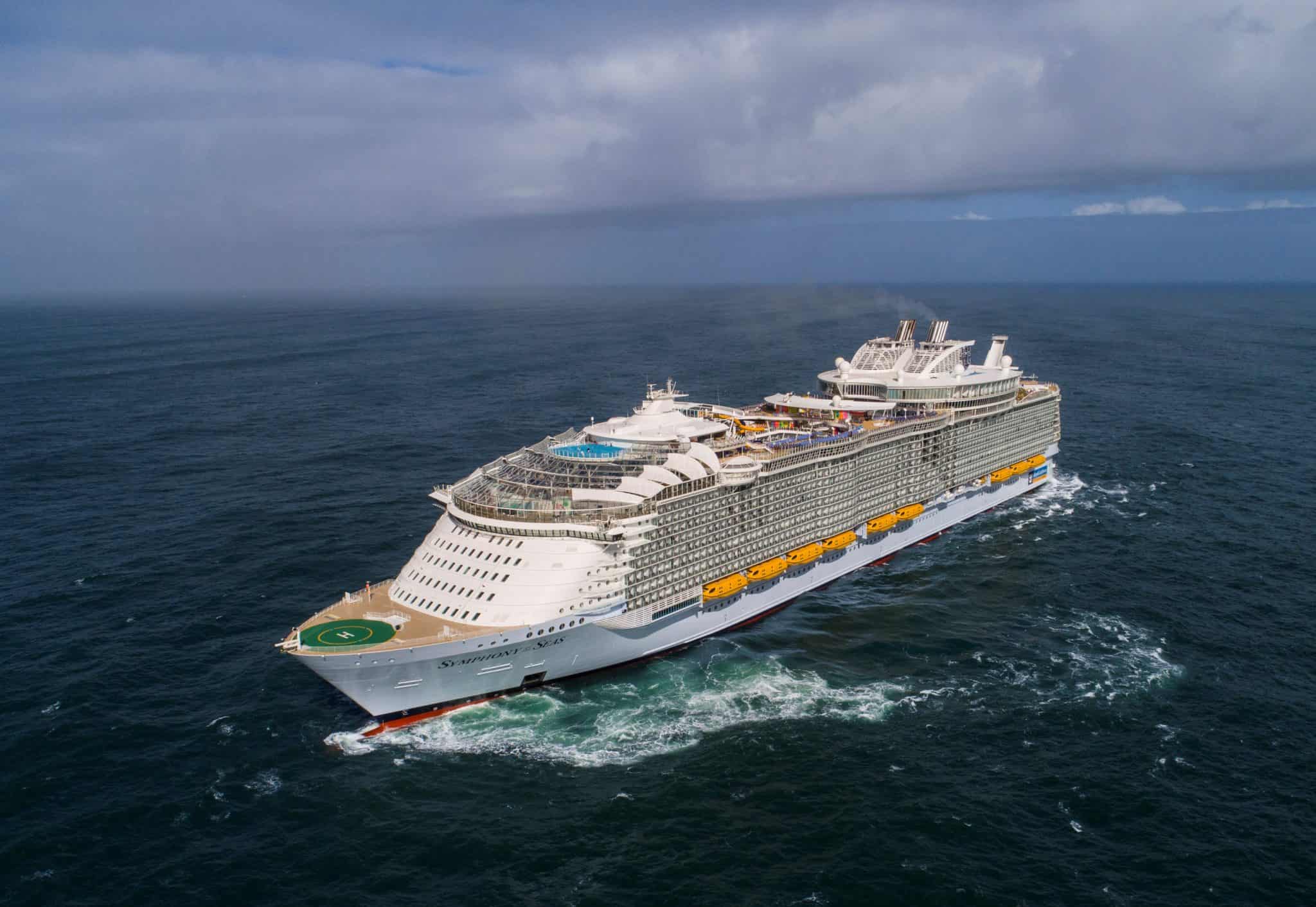 Along with Empress, the company is deploying container ships with much-needed supplies including 47,000 bottles of water, 362 generators, 250 tarps, 25,000 square feet of plywood, 55,400 diapers and 7,500 pounds of pet food.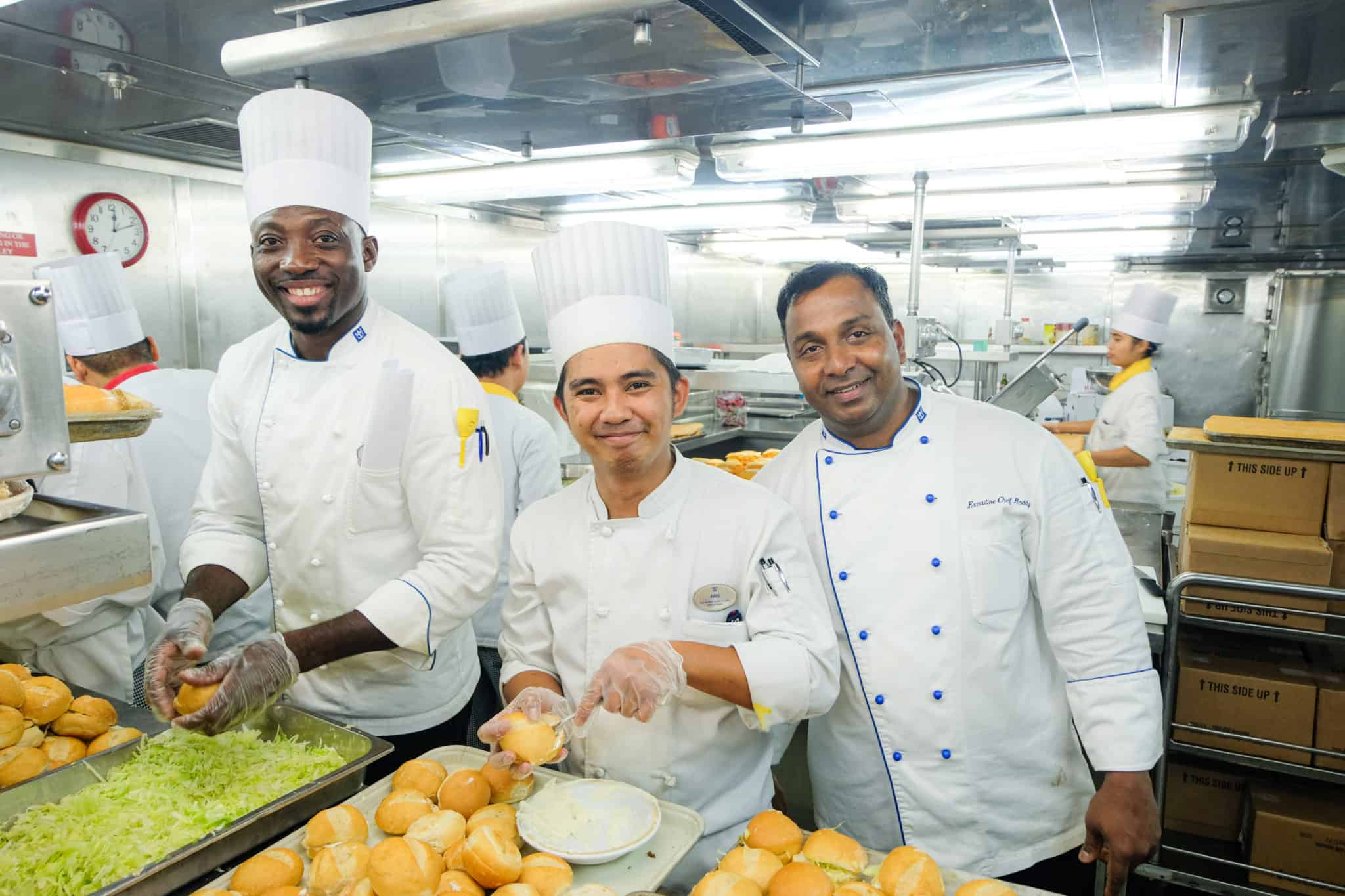 Royal Caribbean is committing $1 million to Dorian disaster relief and matching every dollar of guest and employee donations. To make sure those donations go where they can do the most good, they are collaborating with the Bahamian government and its non-profit partner, the Pan American Development Foundation (PADF), and a network of Bahamian charities and other local organizations, including the Bahamas Feeding Network.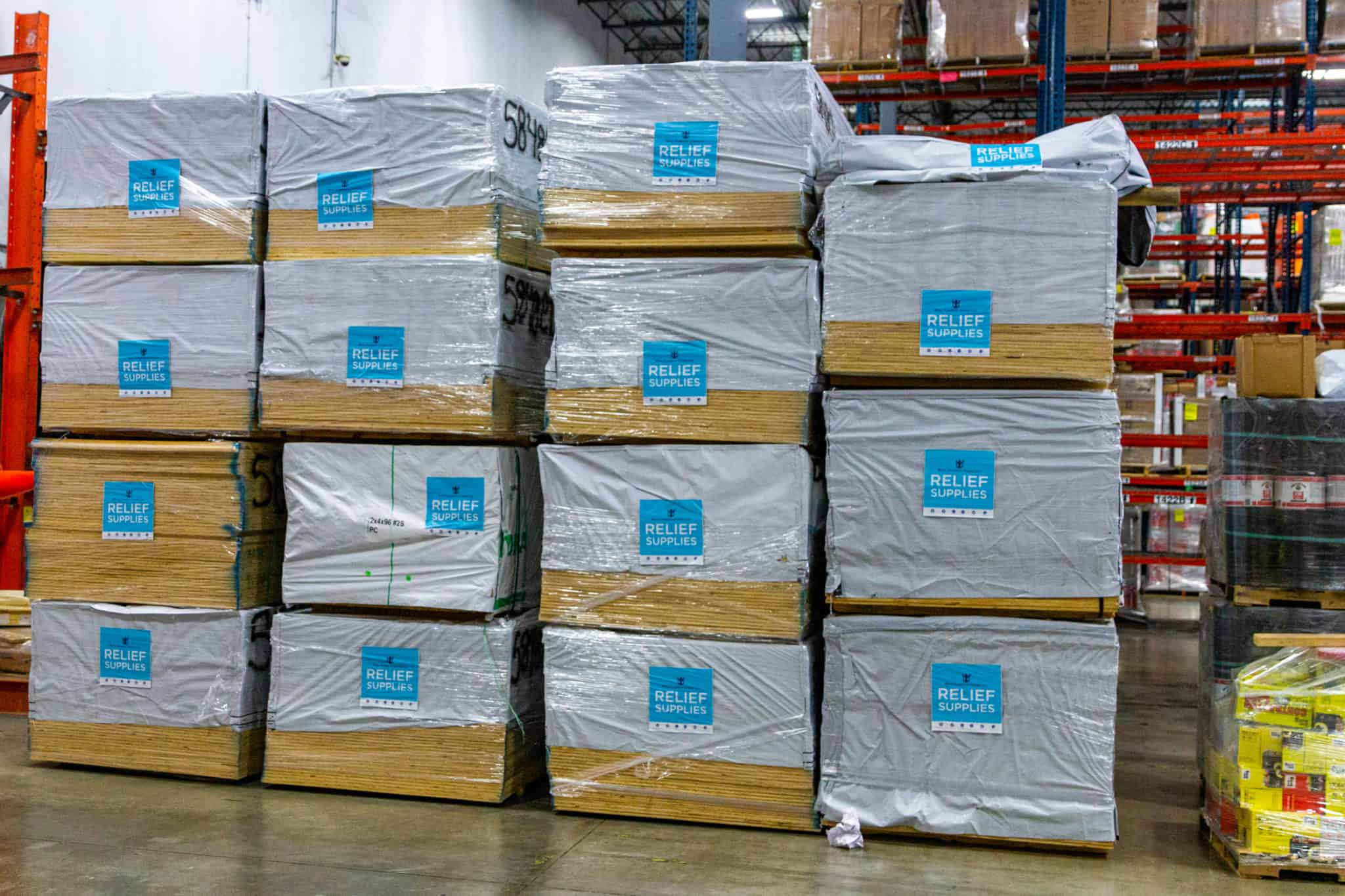 "We can't make every bad memory of Dorian go away. But we can start making things better—today," said Richard Fain, Chairman and CEO, Royal Caribbean Cruises Ltd.
Hurricane Relief By The Numbers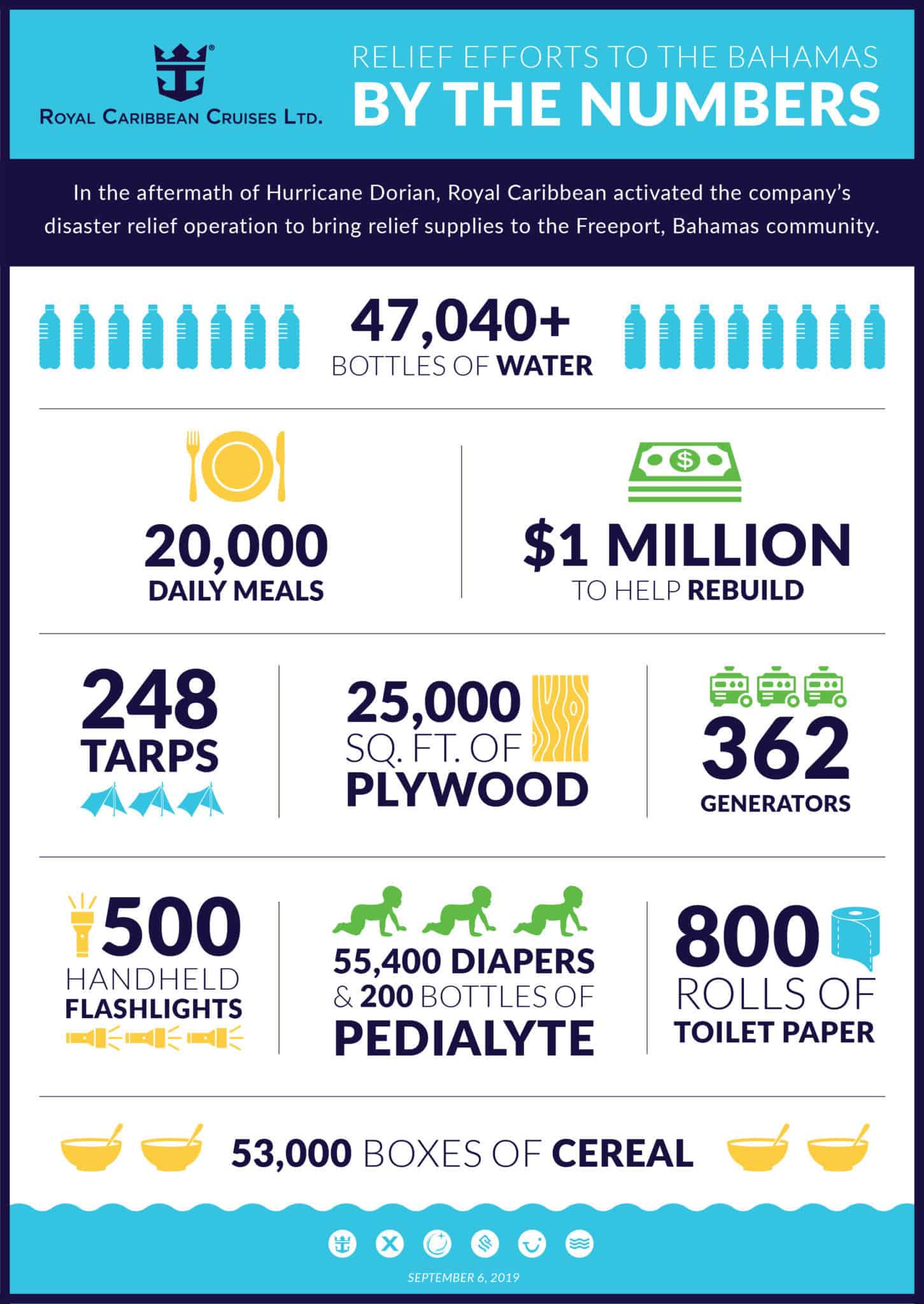 Source: Royal Caribbean