Guests who were hoping to sail on Royal Caribbean's newest ship next month are being informed that their sailings have been canceled.
The reason? Shortly after Odyssey of the Seas' arrival in the United States, several crew members tested positive for COVID.
All Crew Members Are In Quarantine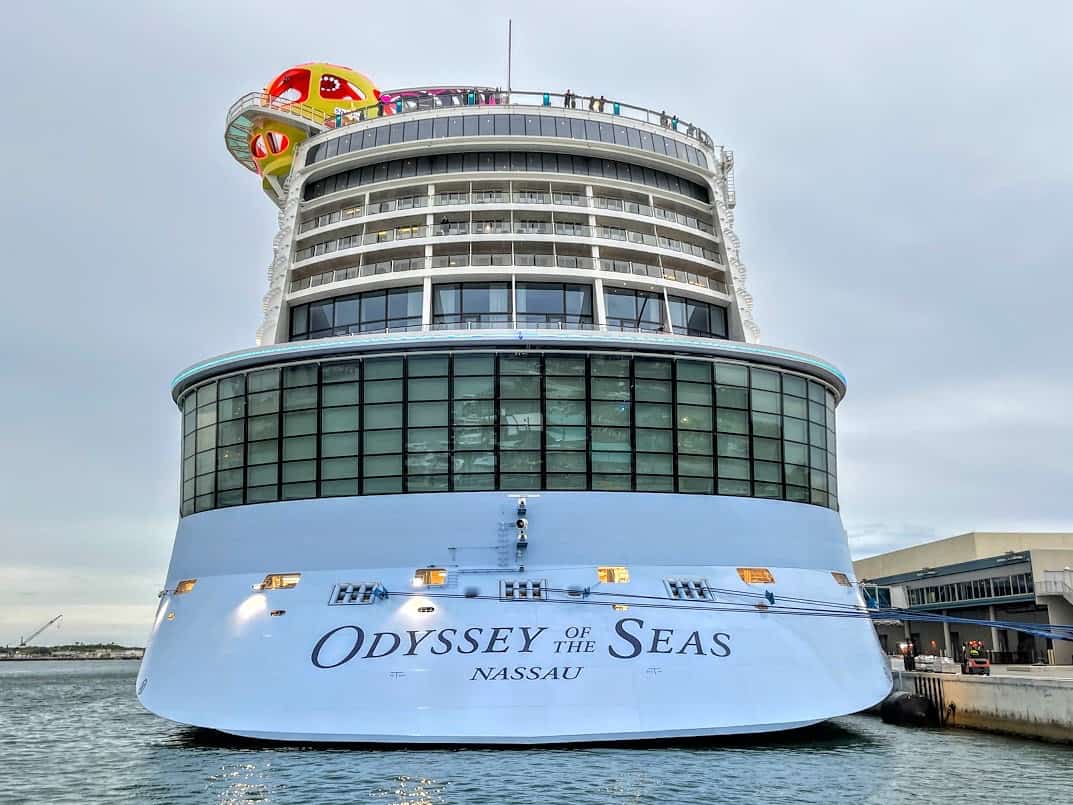 As Royal Caribbean International President and CEO Michael Bayley said in a Facebook post, the news was "two steps forward, one step back."
As he explained, "During routine testing, eight crew members received a positive test result for COVID-19. All 1,400 crew on board Odyssey of the Seas were vaccinated on June 4th and will be considered fully vaccinated on June 18. The positive cases were identified after the vaccination was given and before they were fully effective."
Crew members were not vaccinated until after the ship had arrived in the United States.
Of the eight crew members, Bayley said six were asymptomatic while two had what he called "mild symptoms." While the eight were quarantined and being monitored by a medical team, the remaining crew members are all being quarantined for 14 days, during which routine testing will continue.
READ MORE: Carnival Staffing Entire Fleet, 'We Want To Bring More Ships Back'
A statement from the company added that as a result of the situation, the ship's scheduled sailings out of Fort Lauderdale will be canceled "until her July 31 sailing. This impacts the ship's previously announced sailings beginning on July 3, and a simulation cruise will still take place before setting sail."
Concluding that this was "an unexpected but necessary decision," Royal Caribbean said they were reaching out to impacted parties and "committed to doing the right thing for everyone's well-being."
Currently, Royal Caribbean plans to sail the ship out of Florida without a mandate that passengers be vaccinated. Guests who are either unvaccinated or opt not to provide proof of vaccination will face stricter on board protocols, some of which will see them incurring additional costs out of their own pockets.
Already, Odyssey's inaugural season has been postponed numerous times for various reasons, including delays at the shipyard. As of now, Royal is hoping their newest ship will officially welcome guests aboard on July 31.
READ NEXT: Royal Caribbean CEO Defends 'Complicated' Vaccine Policy