Royal Caribbean's ship Liberty of the Seas was originally supposed to dock at Perfect Day at CocoCay this past Saturday, but instead found itself in the right place at the right time to rescue a boat of refugees.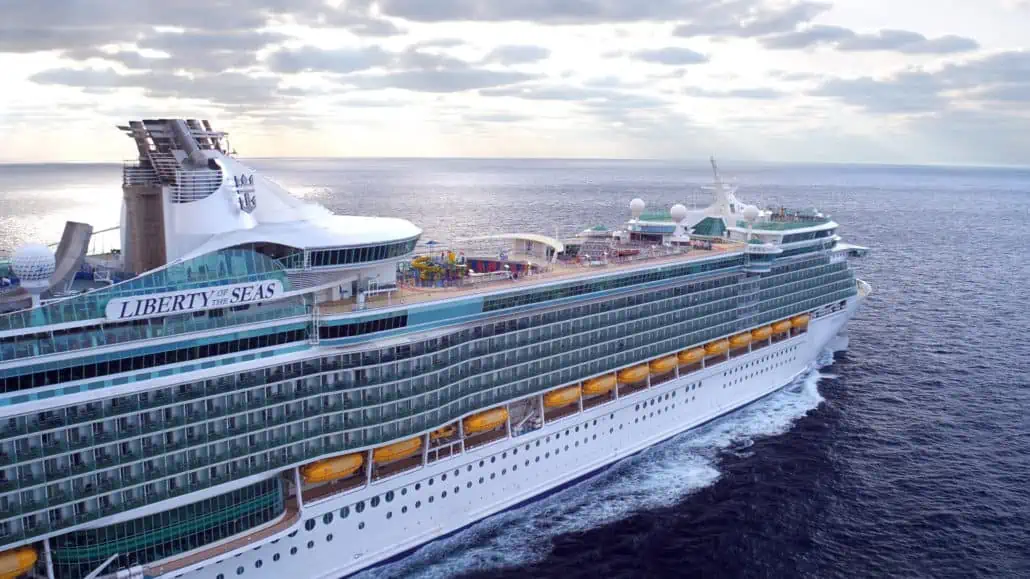 A cold front that caused high winds and choppy seas in the Bahamas forced Liberty of the Seas to skip CocoCay — Royal Caribbean's private island — and instead have an extra day at sea. Just before 10 am on Saturday, a makeshift boat was spotted in the water and Liberty of the Seas paused to offer assistance; United States law requires that a master or individual in charge of a vessel to render assistance to those in danger at sea if able to do so without seriously endangering the vessel or crew.
Because of the wind and choppy water, Liberty of the Seas couldn't launch a rescue boat to retrieve the people. Instead, the refugees came alongside the ship and caught a rope to tie up alongside the vessel.
According to passenger Justin Bradford on the ship, the makeshift boat held 17 women and men, all of whom were brought safely on board the cruise ship. They had been at sea for 15 days before Liberty of the Seas crew spotted them.
Liberty of The Seas(ironic) picked them up. pic.twitter.com/OHO9i4JOf6

— Rick D (@rdelat) January 14, 2023
As is customary, the small boat was left behind after the rescue, and the U.S. Coast Guard was notified of its position. The Coast Guard also took custody of the refugees as soon as possible so they could be brought back to their home country.
You could say that Liberty of the Seas was meant to skip CocoCay on Saturday so that it would be in the right place to rescue the refugees; a blessing that may not have come for the drifting passengers had the weather been favorable in the Bahamas.
The boat that 17 people were has been released. To think that this happened by chance because our port stop was canceled and people's lives were saved. Amazing. pic.twitter.com/ak8NvWYrGx

— Justin Bradford (@justinbbradford) January 14, 2023
Over the past few weeks, cruise ship rescues of migrants between Cuba and Florida have been unusually high, as several ships from multiple cruise lines have brought refugees on board.
READ NEXT: Norwegian Cruise Line Lays Off Onboard Entertainment Staff Members