It looks as though Royal Caribbean is following in Norwegian Cruise Line's wake by introducing a program which will allow passengers to bid for a stateroom upgrade.
How The New Upgrade Program Works
The "RoyalUp" program is practically a mirror-image of Norwegian's "Upgrade Advantage". A letter sent to travel partners indicated the new system would go into place beginning on November 28. "In just a few simple steps," the communique read, "your clients could score a fantastic upgrade. From ocean views and balcony staterooms to the most expansive suites at sea. Just like a Royal Caribbean adventure, the possibilities are endless."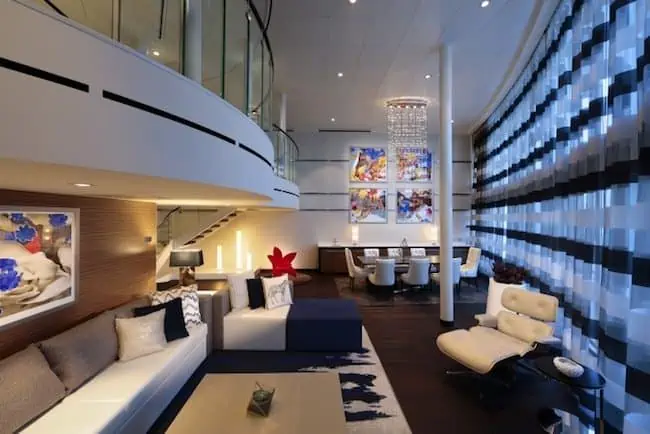 Here's how the new program works: Passengers who are eligible to bid will receive an e-mail telling them what stateroom categories are open to them, and what the minimum bid for each category would be. Cruisers can bid on one or more categories, as they'll only be required to pay for whichever bid happens to be accepted. It's important to note that when placing a bid, the amount is per-person, based on double occupancy. In other words, if you bid $500 to upgrade and the bid is accepted, you'll actually be charged $1,000. (On the plus side, even if four people are traveling in the stateroom, the upgrade charge only applies to the first and second passengers).
READ MORE: How To Bid For An Upgrade On Norwegian Cruise Line
It's also worth noting that, as with Norwegian's program, you are bidding on a category of stateroom, not a specific cabin. If your bid is accepted, Royal Caribbean will assign you a cabin in the new category, and you won't have the ability to select a location or change it. Also, if you're traveling with a group and have several cabins booked, they can't guarantee that everyone's bids will be accepted or, if they are, that the new stateroom assignments will be near one another.
Is Bidding For An Upgrade Worth It?
Whether or not to bid is a tough call for many cruisers. Certainly, doing so presents people with an opportunity to try something — including "the suite life" — they might not otherwise be able to afford. It can also be a great way to go from an oceanview stateroom to a balcony at, what often turns out to be, a relatively minimal price. However, if you're the type of traveler who needs to know exactly where their stateroom will be, this might not be right for you.
Also, because bids can be accepted any time from the moment they're submitted up to two days until the ship sets sail, it's also not the best option for those who need to have details locked down in advance. (Once the bid has been accepted and your credit card has been charged, the bid and price are locked-in).
Guests who have booked through a travel agent can have that person deal with the upgrade bids, should they decide to pursue one. If a guest who booked through an agent is eligible to bid, the agent and the passenger will receive the notification e-mail.