More than ever, cruise passengers want to have their various smart devices and laptops on hand. They do this because they want to be able to message friends, post on social media, and catch up on the latest episode of their favorite TV shows.
Indeed, Wi-Fi is important in everyone's lives. So in this article, we'll go over the internet packages in Royal Caribbean to help you decide which is right for you and give you an overview of the cruise line's handy-dandy smartphone app, which you can use for your convenience.
Royal Caribbean internet packages
Royal Caribbean offers two different internet packages to choose from: Voom Surf and Voom Surf & Stream. Deciding which Wi-Fi package is best for you and your family will come down to what you want to do on board.
Log into your Cruise Planner on the Royal Caribbean website to purchase a package. Note, however, that Royal Caribbean's Wi-Fi pricing is not fixed; it varies depending on the ship, itinerary, and the number of devices used. The more devices you add to the package, the cheaper the per-device, per-day cost will be.
If you already have a cruise booked, log into the Cruise Planner to see exactly what each package will cost for your sailing. Remember that purchasing ahead of time will be cheaper compared to purchasing it on board.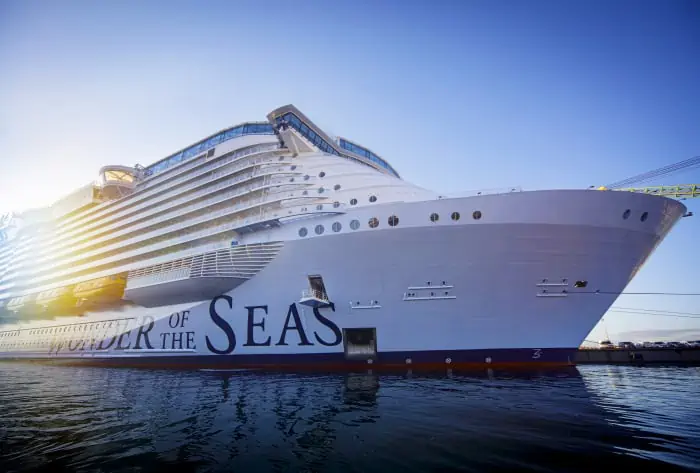 Voom Surf
The Voom Surf package is the cheaper, more restricted version of Royal Caribbean's internet packages. It includes browsing the web, sending and receiving emails, and chatting on messenger apps such as WhatsApp or Signal.
For Voom Surf, you can expect to pay around $13-$16 per day for one device. This is perfect for non-busy people. Should you want faster internet, though, this package is not for you.
Voom Surf & Stream
Royal Caribbean touts its Surf & Stream package as the whole internet experience. Faster speeds and the ability to stream make this the better option for those who will be spending more time online.
This package includes everything the Surf does, as well as the ability to live stream and post on social media; stream movies, TV shows, and music; and video chat.
As an estimate, Voom Surf & Stream will cost you around $18-$20 per day for one device.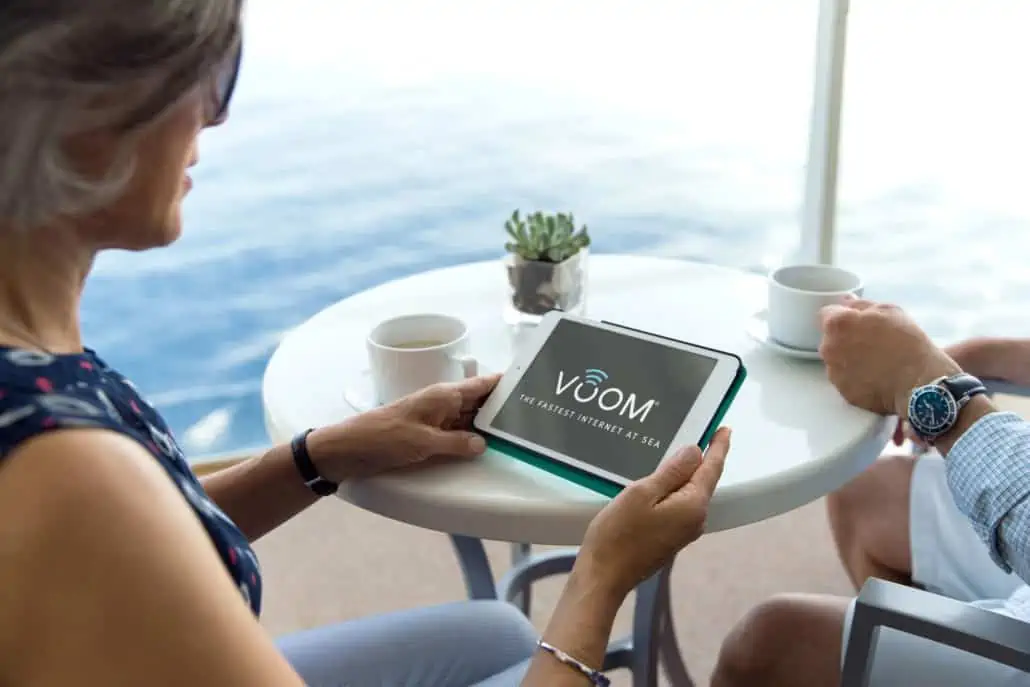 The above price estimates are based on buying Wi-Fi for the entire cruise; you can also purchase a 24-hour pass for around double the per-day price.
MORE: Carnival Cruise Line WiFi Prices And Plans Detailed
Royal Caribbean App
Royal Caribbean's smartphone application is available on Apple's App Store and the Google Play store. The app is free to download, and it is recommended that you download it ahead of your cruise.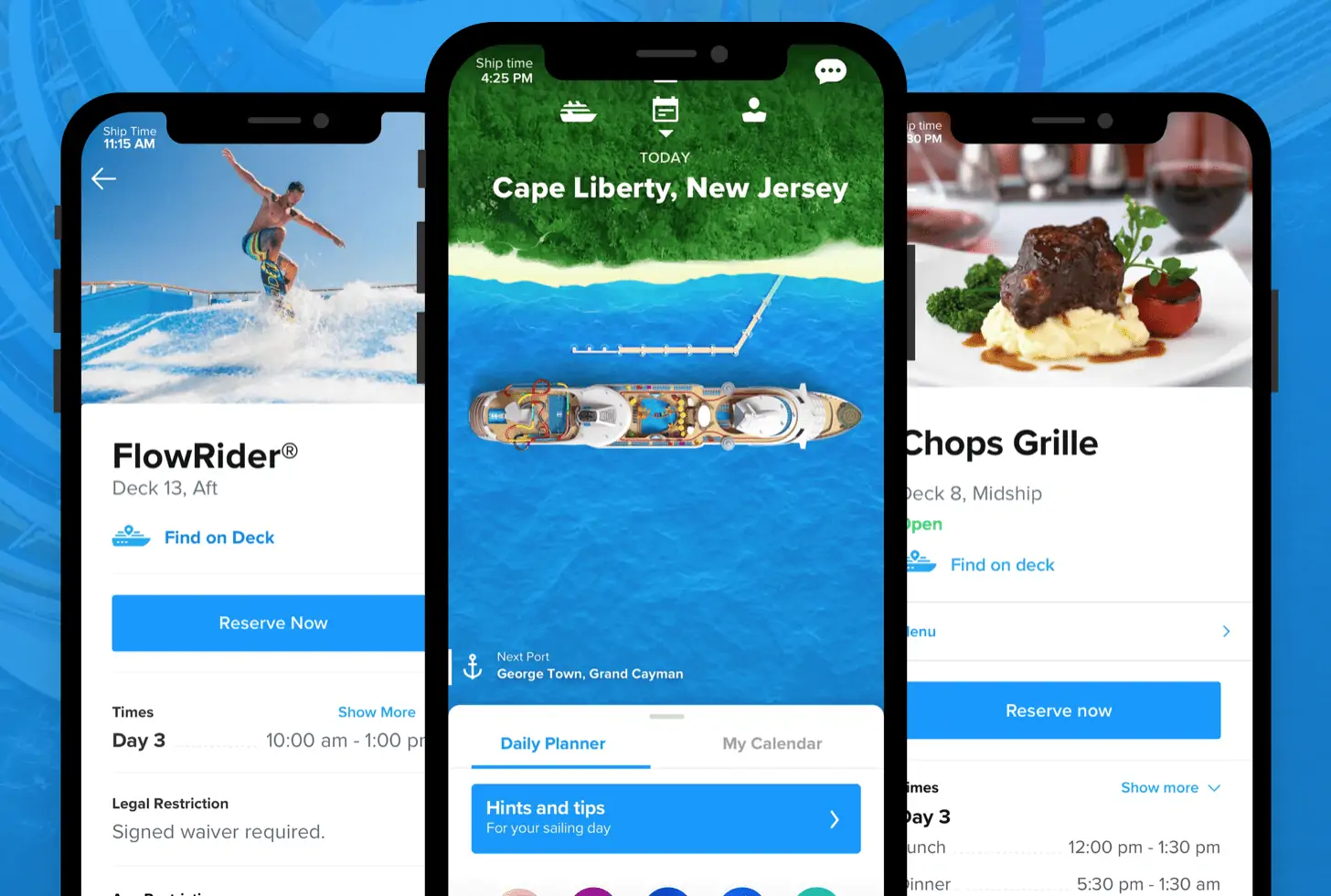 Features and functions of the app include, but are not limited to:
Cruise check-in
Begin the mandatory muster drill
Deck maps
Activity schedules
Chat with friends and family onboard
Restaurant menus
Restaurant, activity, and entertainment reservations
Book shore excursions
Track your onboard expenses
Keep track of the ship's time
You must not purchase an internet package to use Royal Caribbean's app.
READ NEXT: 9 Cruise Concepts That Didn't Quite Catch On
Pin it!