If you've wanted to experience one of Royal Caribbean's Oasis-class ships but don't want the commitment of a six-, seven-, or eight-night cruise, the Utopia of the Seas may just be what you've been waiting for.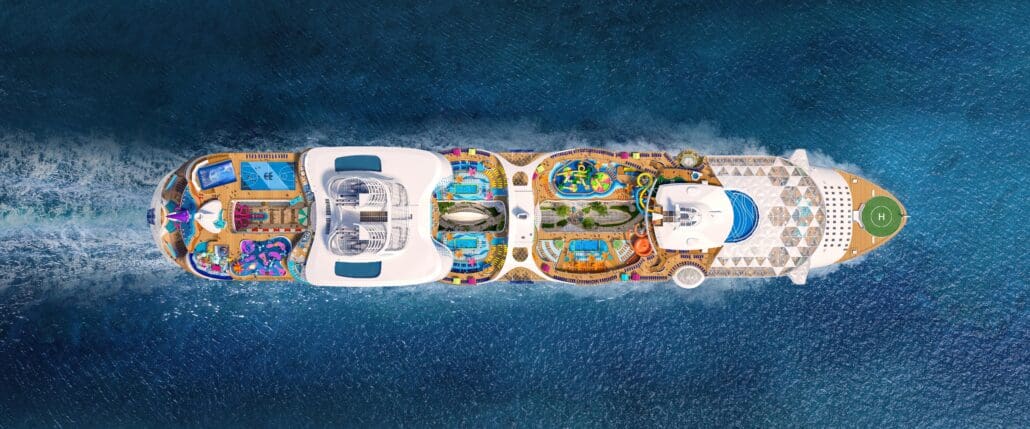 As the sixth and final ship in the Oasis-class, Royal Caribbean has announced that the Utopia of the Seas will offer three- and four-night itineraries to the Bahamas from Central Florida.
Just over a year since Utopia's construction began in April 2022, the ship's maiden voyage is scheduled for next July.
Voyages will sail from Central Florida's Port Canaveral, which is convenient for the millions of cruise passengers who flock to the world's busiest port each year.
Utopia of the Seas Features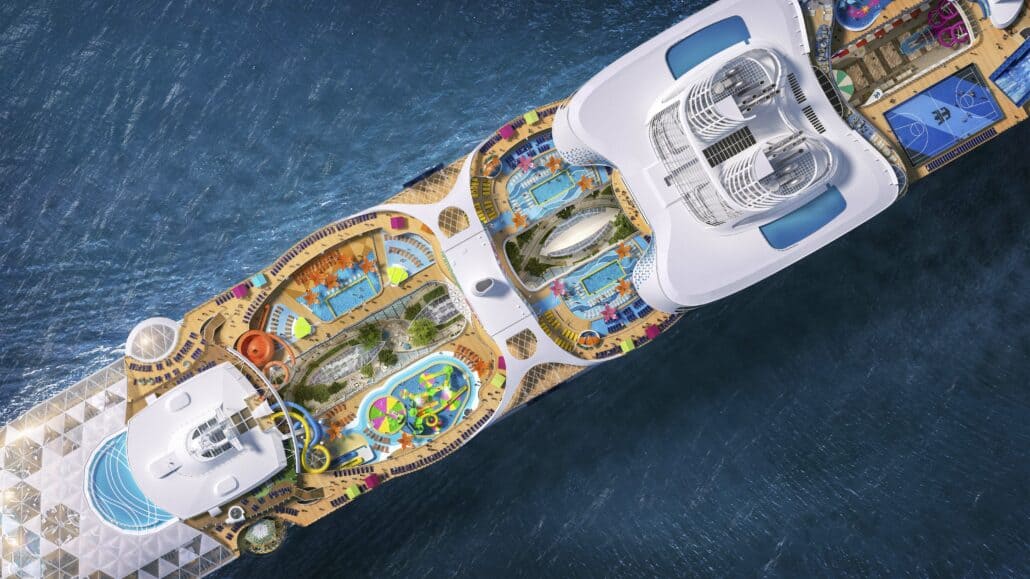 Weighing in at over 230,000 gross registered tons, it will be the first LNG-fuelled Oasis-class ship and the liner's second LNG-powered vessel in its fleet. The first LNG vessel is Icon of the Seas, that'll debut in PortMiami next January.
Once completed, it will accommodate over 5,600 passengers and have 18 guest decks, five pools, 21 dining areas, two casinos, and 23 bars.
Its features and amenities include the longest dry slide on a cruise ship (Ultimate Abyss), a redesigned Caribbean tiki bar, a two-story Italian restaurant, and over 20 categories of staterooms.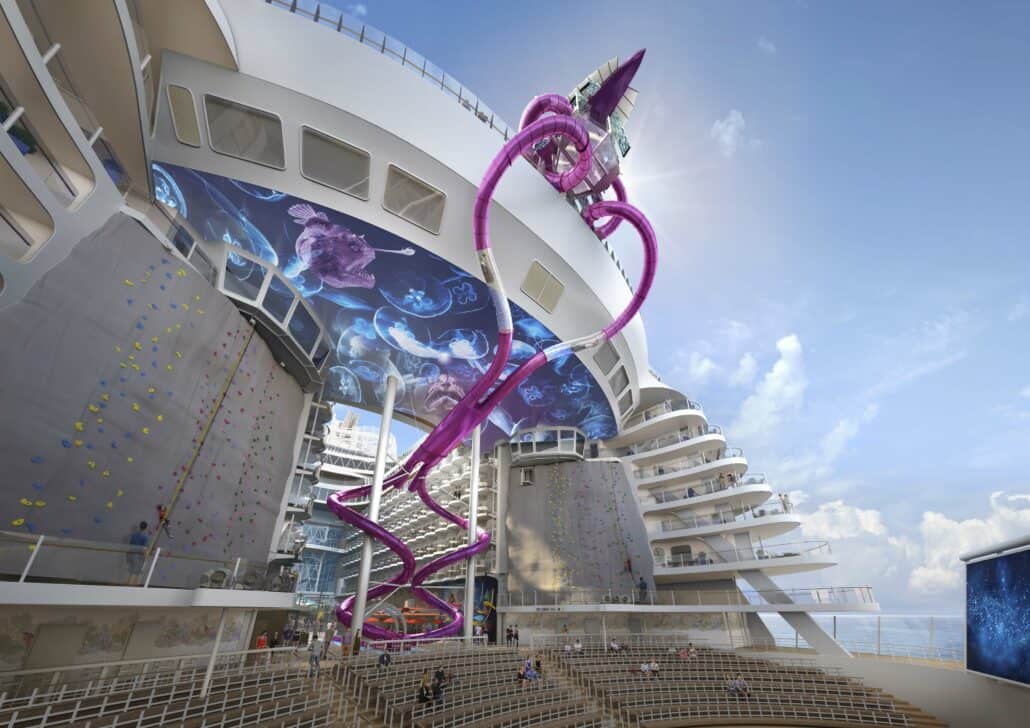 All the Oasis cruise ships boast impressive facilities like carousels, ice-skating rinks, 3D movie theaters, giant play areas, and nurseries for kids.
With Oasis ships debuting in 2009, 2010, 2016, 2018, and 2022, they've become known as the world's largest cruise ships.
While each ship was slightly bigger than the last, the Utopia goes against the trend by being the same size as its predecessor, Wonder of the Seas.
Utopia of the Seas Itineraries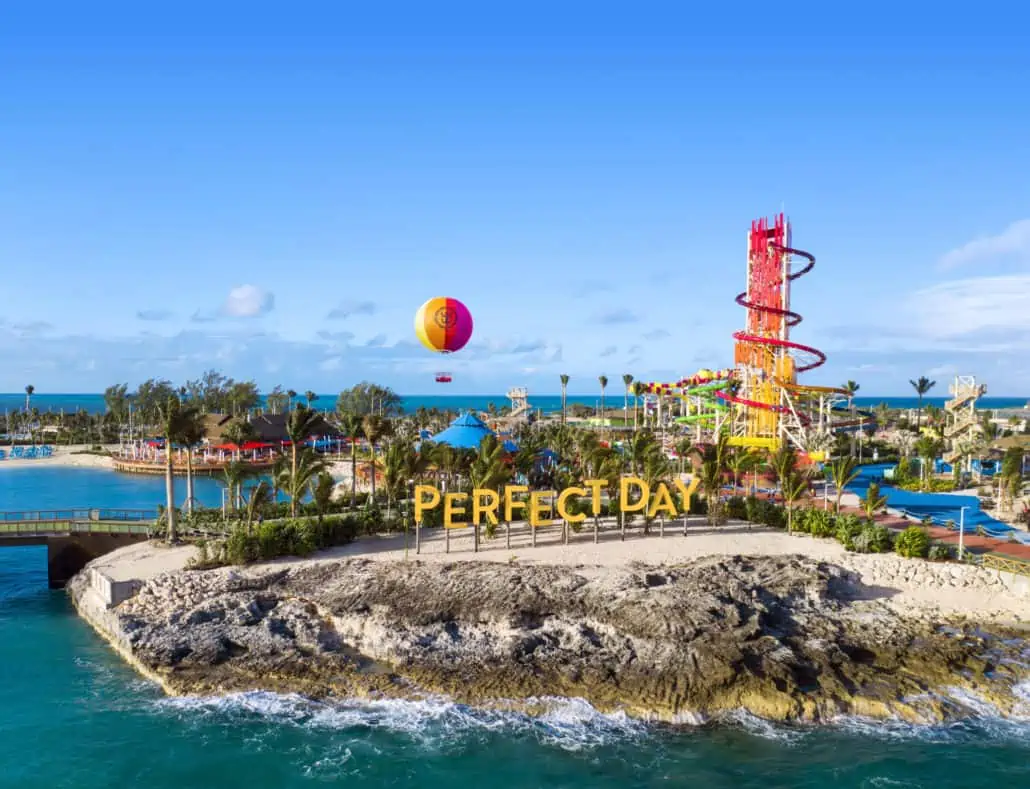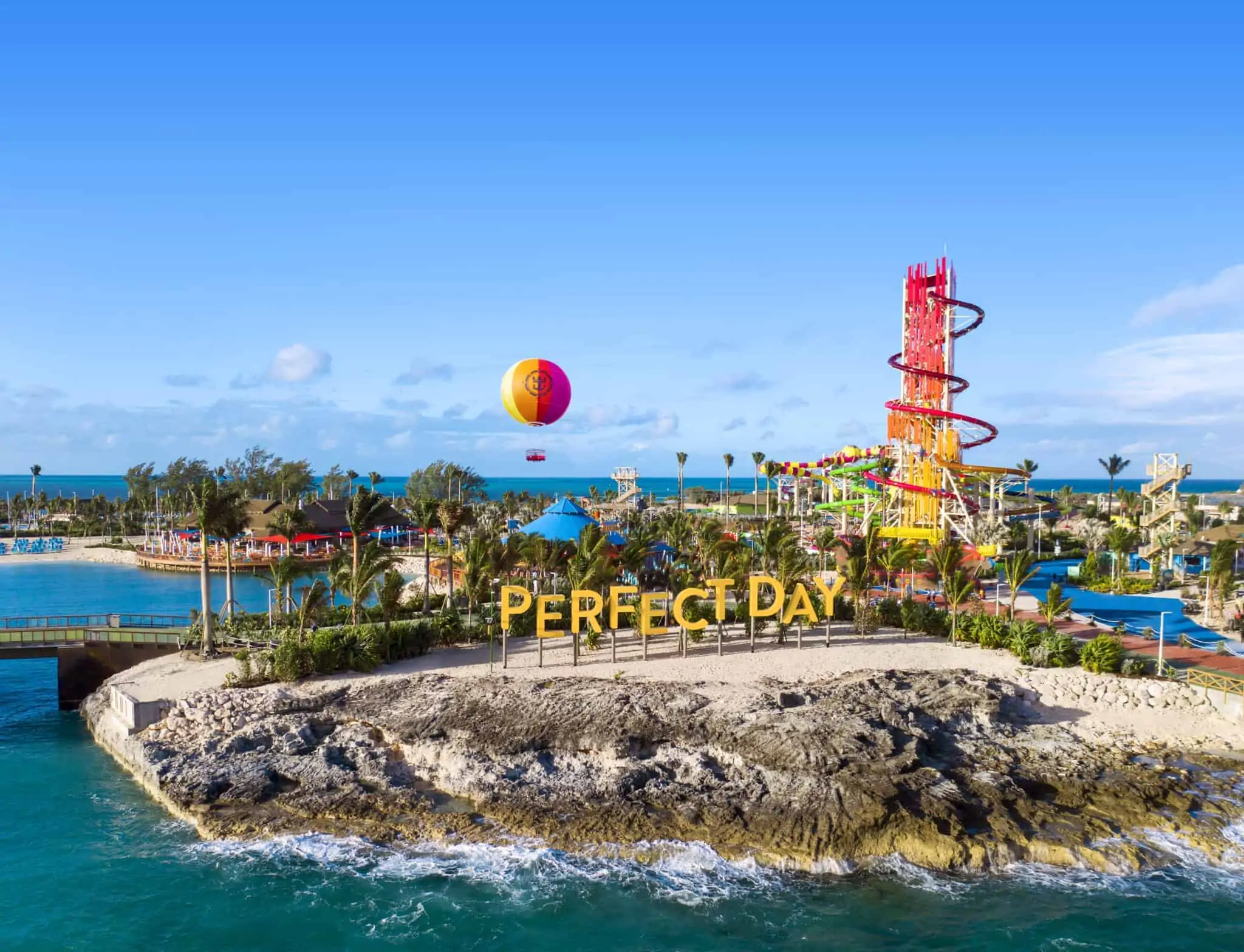 However, even if Utopia of the Seas isn't setting new records in terms of size, it is the first Oasis ship that went straight to offering short cruises.
This gives the short cruise market a unique opportunity to experience one of the industry's latest and most talked about vessels without paying for longer and more expensive itineraries.
From Port Canaveral, Utopia will sail short Bahamas cruises with every stop calling to Royal Caribbean's private island Perfect Day at CocoCay and Nassau. Guests can also pair up a three- and four-night cruise to make it a week-long voyage and have the opportunity to visit Perfect Day twice a week.
Utopia of the Seas opens for booking on June 23, while Crown and Anchor Society members get exclusive booking access on Thursday.
Go Deeper: Two Cruise Ships, a Private Island, and More